Hello Indians…..! How many of you are planning to work abroad???? Then definitely you might be looking for countries, offering job opportunities to Indians in various fields. Anyways most people have a perception that USA, Canada, UK, UAE, Australia, and Germany proffers great career opportunities. But, what if I tell you South Korea is one of the best destinations for Indian Job seekers? Yes, you heard me right South Korea has become a hub for Indians more than ever before. korean language course
Through this blog, you will discover some interesting facts about South Korea along with employment options in South Korea for Indians.
Interesting Facts about South Korea
South Korea, also known as the "Land of Morning Calm" is home to plenty of UNESCO world heritage sites gifted by mother nature.
Five big car manufacturing companies such as Kia Motors, Hyundai, GM Korea, Ssangyong motors, and Renault Samsung belong to South Korea. It has become the 7th largest car producer in the world.
South Korea tops the list when it comes to technology. As the world's biggest company Samsung is from here, no surprise it is a heaven for technology.
Staying connected to the world is not a problem here because WiFi is available everywhere you go. Wifi is available at all the places like coffee shops, libraries, shopping malls, and even in remote areas too.
Korean people are more apprehensive about their beauty including men. They give more preference to make-up and beauty products in their routine. South Korea is the one-stop solution for people considering getting any cosmetic surgeries or beauty procedures.
In line manner, it is one of the fastest growing countries in the world and its economy is 4th largest in Asia and 11th largest in the world.
Though this country has advanced in technology, Koreans give more importance to their culture and tradition. Koreans follow certain codes of conduct while meeting, eating, and celebrating. They have got a unique culture of bowing their heads during meetings as a sign of gratitude and respect whereas many others prefer to hug each other and shake hands.
Festivals, family, and celebrations play a vital role in Korean society. As Korean society depends on farming so, most festivals focus on harvests that are celebrated throughout the year. All the festivals are filled with colours, joy, lights, and have life in them.
Roles, responsibilities, and morals were taught to kids right from their childhood and that's how Koreans always live in joint families happily. They believe in the hierarchical structure, father is always considered the family head.
1. IT Jobs in South Korea for Indians
IT professionals and researchers like programmers, developers, software engineers, cloud designers, system operators, etc are high in demand in South Korea. Many Indian companies like TATA Motors, Wipro, Mahindra and Mahindra, L&T have their branches in South Korea.
Yet times, some companies also send their employees to South Korea for temporary or long-term projects. If you are willing to relocate to South Korea, you can talk to your company to get it done. It may not be easy but still, it's worth a try.
Though the headquarters of many MNCs such as SK Hynix, Shinhan financial group, LG chem, Hyundai, Samsung, etc are located in South Korea, their branches were spread across the globe. They hire many Indian software engineers and IT professionals for jobs in South Korea.
Moreover, the salary structure of any IT professional varies from 2,020,000 KRW to 6,360,000 KRW including housing, transport, food, and many other benefits. Besides, you need to be an expert in the Korean language. Instead, you can manage with the basic level of Korean skills to communicate in this field.
2. Teaching Jobs in South Korea for Indians
South Korea recruits certified English teachers every year. Besides, many IT companies also prefer English trainers for their employees.
The only thing is you need to have a bachelor's or master's degree in English along with any certification like TEFL, TESOL, EF, ESL, or CETLA. Having teaching experience can benefit you but it is not mandatory.
You can work either in government schools, colleges, or private sectors, and universities. Koreans prefer to hire native speakers from America, Canada, Australia, Ireland, or UK. After the CEPA agreement, even Indians have become eligible to work as ESL teachers.
Though it is difficult to get an ESL teacher for Indians if you are fluent in English and have sound knowledge with a teaching license you can settle as an English teacher in South Korea.
Below provided is the salary range of an English teacher in South Korea.
3. Medical Jobs in South Korea for Indians
South Korea holds the best medical experts, who are acquainted with providing quality medical treatments and procedures. It produces more than 4000 medical students every year.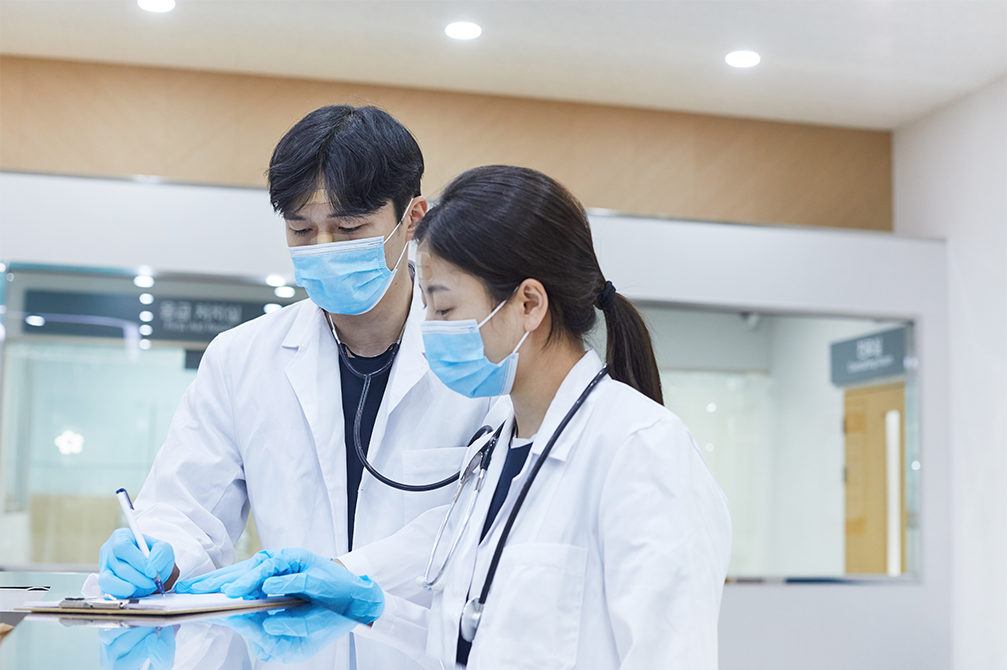 It is a common thing for Koreans to undergo many medical surgeries and procedures after their teenage. This creates a demand for medical professionals in this country. Usually, Koreans don't prefer to recruit medical staff from other countries.
But still, if you are interested to work there you must get through Korean Medical Licensing Examination (KMLE). This license helps you to work in reputed hospitals.
In addition, the salary structure of any health and medical staff ranges from 3,050,000 KRW to 17,400,000 KRW.
4. Marketing and Sales Jobs in South Korea for Indians
In recent times South Korea has become a hub for several start-up companies creating job opportunities in both the entertainment and marketing industry. Moreover, it has become the best destination to pursue Marketing courses and career building.
Its government has invested nearly 1.6 billion dollars to support new start-up companies. Having good knowledge of digital marketing, SEO skills, Search Engine Management, Content authorization, Copywriting, Creative writing, communication skills, and fluency in Korean language help to ace the job.
In line manner, the salary structure of marketing employee range from 3,030,000 KRW to 7,230,000 KRW.
5. Law enforcement Jobs in South Korea for Indians
Lawyers, Judges, Police officers jobs are among the highest-paid salary profiles in South Korea. Compound legal system is followed in South Korea combining European civil law, Anglo-American law, and Chinese classical thought. Five-level hierarchy system is followed by the South Korean legal system.
The constitution rules are rigidly framed and must be followed by all the citizens. Disobeying and breaking any kind of constitutional rule is considered an illegal offense. Grabbing legal jobs here is not an easy job, but still, if you are good at the language and acquire legal knowledge you can give it a try.
6. Art-related Jobs in South Korea for Indians
Photographers, animators, costume designers, graphic designers, etc have a great future in South Korea. Koreans always give importance to family, festivals, and beauty which in turn creates demand for the jobs like beauty artists, musicians, etc.
If you are acquainted with photographic skills, creative thoughts with a relevant degree and experience then you have a great chance of getting a job here.
7. Psychology-related Jobs in South Korea for Indians
Recent surveys state that Koreans are committing suicide due to psychological issues and are giving more importance to mind relaxation and therapies. It is a known fact that Indian yoga, Ayurveda, and primitive health remedies are familiar across the globe. Anyone with appropriate experience and knowledge in these particular fields aids you to get a job easily. As communication plays a vital role here you must be fluent in Korean language.
Before flying to South Korea, here are a few things that you must know
After signing CEPA (Comprehensive Economic Partnership Agreement) with Republic of Korea, Indians are eligible to work in ROK in 163 professions along with some benefits. HunetKorea is a website that is dedicated to hiring Indian professionals. It provides information regarding job opportunities in Korean companies along with visa procedures.
Having realistic expectations can help you to achieve your dream job successfully. Being an Indian don't compare yourself with the native speakers, as they have more understanding of their culture and traditions. So, they will have an advantage for sure but instead of thinking of weak areas focus on the given task and give your best to prove yourself.
Work culture in South Korea follows a hierarchical system that incorporates core values such as humanity, respect, and empathy in work culture. Koreans respect people based on their seniority, age, and designation held in the organization. They like to maintain friendly relations in their workplace. As a part of it, they go on regular team outings to relax from work pressure and stress.
Manners, etiquettes, and appearance play a vital role in Korean tradition. So, make sure that you dress well when you are appearing for an interview. Instead of shaking hands, they prefer to bow when they meet.
Be confident and humble before the interview panel. Koreans follow a particular format for building their CVs so, build your resume accordingly. Being punctual during an interview always builds a positive impression, try to be 10 minutes early. If possible carry your CV in both English and Korean languages.
Points to be considered before applying for any Korean job
The very first thing is regarding working hours, check the working hours while applying for a job. Usually, Koreans work very long hours when compared to any other country. Their weekly work hours include 40 hours along with 12 hours of overtime.
As Korean life is filled with celebrations and festivals, you can expect more than 15 holidays in a year. These public holidays vary from year to year. Paid leaves also increase each year you work for the company. The company benefits you with paid vacations if you rarely miss your working days. Similarly, they will reduce paid leaves if you are absent more than average working days.
Coming to cost of living, completely depends upon an individual and the place they live. In South Korea the cost of living varies from place to place, few cities are costly whereas few are reasonable. Korean food, market places, public transport, and small stores are reasonable when compared to malls, big stores, and western cuisines.
Employees in South Korea pay income tax, health, and pension insurance. Whereas for foreigners either you can pay progressive income tax or flat tax. Most foreigners prefer to live in the capital Seoul because it's easy to live there. But the cost of living and taxes are high compared to other cities like Incheon, Busan, Ulsan, etc.
Below listed are the few sites where you can find and apply for Korean jobs
You can search for them easily online. Most company employers prefer to post them on social media websites like LinkedIn, Job Korea, Global Korea Center, Work-Net, etc.
You can also look into ESL-based sites, agencies, job boards for teaching English, and newspapers such as The Korea Times, The Seoul Times so on. Even you can attend walk-in-interviews with the organizations if you are staying in South Korea.
Conclusion:
To sum up, getting a job in South Korea is not easy. This can be due to various reasons like customs, culture, and important language barriers. The Indian population in South Korea is very less compared to other regions such as Dubai, Singapore, Sydney, etc. But working here has many benefits too. You can visit the most beautiful places and enjoy delicious food. Despite the drawbacks, you can get a job by learning the Korean language and with your impeccable skills, confidence, knowledge, and determination.
Recommended Reads
FAQ's
Q1. What kind of visa is required to work in South Korea?
Ans. Most of the time you must require sponsorship from your company. Check with the company conditions, requirements, and specific visa. Based on your work and duration you can apply visa for the following professions E-1Professor, E-2 Foreign language teacher, C-4 Short term employment, etc. 
Q2. Which sites are preferred to search for jobs in South Korea?
Ans. You can refer to social websites like Korvia, CIEE, Footprints, Teach away, Teach ESLReach to Teach, Hands Korea, and Work N Play.
Q3. Do you need to speak Korean to work in South Korea?
Ans. It's not mandatory to speak Korean, there are many foreigners who speak English too. English is also spoken across the country and taught in colleges and schools. You need not be a professional in Korean language, knowing at least the basics can help you to communicate with peers in workplace.
Q4. What do you need to get jobs in South Korea?
Ans. If you wish to work in South Korea, at least you must have a relevant degree related to the job you are seeking for. TEFL, CELTA, and ESL certification are mandatory for an English teacher. In line manner, experience with a master's degree helps you to ace the job. Apart from this, you need to have a good health record and clean background without any criminal cases.
Q5. Can you name a few institutes offering Korean Language course?
Ans. Henry Harvin, JNU, IGNOU, and Learn Korea in India are some of the institutions offering Korean language course along with certification.