Project management strategies and approaches are being use from the early civilization to give the absolute execution of the project.
Find our Upcoming Batches of PMP® Certification Training Course :-
| Batch | Mode | Price | |
| --- | --- | --- | --- |
| Starts Every Week | Live Virtual Classroom | 14900 | |
Every history has its own impact to the current phase of the industry either it's Mahabharata or the term like History of project management.
Let's take you down the street further about the history of project management.
A book is written on the topic of the history of project management by an author Mark Kozac from Holland.
As there is mis-perception that project management is initiate and evolve in the 20th century.
One of the major findings of the book is that project management has practice since the beginning of civilization.
The Giza pyramid is probably the best starting point in the history of project management. It is time to reset many of the misperception about project management particularly those associated with the ancient projects.
Project management is a continuum that started around 4500 years ago.
What we see today is an evolution of that continuum miss perceptions about ancient projects ?
That they were driven by overbearing leaders, had a slave workforce, unlimit budgets and extend time lines.
Without scope management none of the ancient projects could have been deliver. Scope management processes helps to determine what we should not include in projects and what we should.
The processes also controlled project scope during the project life cycle. The history of project management examines ancient projects from 2500 BC to 1940 to create a baseline for comparing today's projects.
New insights emerge when Ewing historical projects through todays project management lens. We still view these projects through a traditional engineering or architectural perspective.
Based on the latest archaeological work and modern research using sleuthing and forensic science.
Example, Shiba Yemen (pop. 7000) has 500 mud brick tower houses (5 to 11 stories high) built in the 16th century.
Similarly New York City skyline. Materials and technology have changed but not project management practices.
Enroll in our PMP Certification today and develop a strong foundation in the principles of project management.
History of project affected by transition from natural to man-made materials and the evolution of man-made materials.
1. Natural materials reach a plateau, in height/stability, until man-made materials were develop.
2. To make concrete and bricks strong and flexible required scientific knowledge.
3. How to put this together into large complex structures required mathematics (geometry).
4. Significant Roman projects, like Coliseum and large viaducts, benefited from arches and less of these new materials.
Many Indian ancient temples and Indus Valley civilization historical projects provide a baseline to measure today's project against. The baseline also puts into context the steady evolution of project management.
If we define project management to be the situation where a group of people and resources that have been assemble and organize to achieve specific one-time objectives, then project management has been around for quite some time.
Examples of one time projects requiring complicated management systems includes ancient wonders such as the great Egyptian pyramids and the great wall of China.
These ancient projects have required exceptional planning, Coordination of human labor and allocation of resources.
Both buildings were built using labor from hundreds of thousands of workers, both paid and slave labor.
Management of the construction of the great pyramid and the Great Wall of China has the basic elements of project management.
Both are examples of managing resources, maintaining schedules and Coordinating different groups to properly synchronies the technical and functional aspects of each element of the project.
All of these elements are use in today's modern project management practices. But there is no evidence that these projects use optimal scheduling of activities.
In the 19th century project management emerged as an important activity when commerce grew and became more complex. Large-scale government projects led to large-scale project managements.
Example of this is a transcontinental railroad of the 1862. Trans-continental railroad is consider to be one of the first organize government projects that required large-scale project management.
In the early 20th century modern project management came about from different areas of applications such as construction, engineering, defense. The forefather of project management in the United States of America is Henry Gantt.
He is known as the father of planning and control techniques because he create a chart showing complex project schedules. Another prominent figure in modern project management is Frederick Winslow Taylor.
He was one of the first people to organise work is piecemeal. In this sender, his thinking led to much of the later development in project management. Taylor, an associate of Henry Gantt, develops scientific theories of management.
He studied certain production elements and how each task can be made efficient through the use of fine tuning techniques.
In the 1950's saw the beginning of modern project management at that time mathematical scheduling methods were develop.
The first project of evaluation and of the review technique or PERT, and second one was critical path method or CPM. PERT is develop by Booz Allen Hamilton as part of the US navy's Polaris missile submarine program.
PERT is a process which analyses the task involved in completing a specific project. We evaluate the task based to identify the total time required to complete the project for the growth of the company.
This critical path method or CPM was first initiated by jointly by both DuPont Corporation and the Remington Rand Corporation for managing the plant maintenance projects.
The CPM is a critical path research or analysis is a mathematically based algorithm for formulating a set of project activities. It uses the PERT structure to find a set of tasks that if they are not done in a sequence, the total length of project increases.
Learn about the Agile Revolution
Agile methodology has gained the rapid momentum over the last 30 years, the project managers are being fond of this agile method increase the success rate of the project.
The more perplexing tasks have become, the more the should be adaptable in venture.
The executives exercises," said long-lasting undertaking director Crystal Richards, head and proprietor of Mosaic Resource Group.
"With Agile, changes invite, inside the limits of a dream or guide.
Be that as it may, others propose that individuals have been utilizing Agile approach to oversee extends some time before it had a name.
"While Agile is as of now reshaping the essence of programming advancement, its underlying foundations and practices return more than 30 years," said Alan Zucker.
Establishing head of Project Management Essentials, LLC.
For instance, W. Edward Deming's PDSA (Plan-Do-Study-Act) cycle dates right back to the 1950s.
Toss Cobb, 15-year venture the board veteran and creator of "The Project Manager's Guide to Mastering Agile," imagines that the crucial way to deal with venture the executives hasn't generally changed since the space race.
"The manner in which we do extend the executives has gotten progressively advanced and we can do bigger and increasingly complex tasks with increasingly unsurprising outcomes.
However, it is totally find on a customary arrangement driven way to deal with venture the executives," he said.
What has changed is the manner in which we recognize jobs in venture the board.
2. Undertaking Director Turned into a Perceived Position
Zucker of Project Management Essentials reviews his beginning in venture the executives, which had almost no to do with turning into an assigned task chief:
In 1987, I began what might turn into my profession in venture the board… I was, what we would now call, the item proprietor, the business expert, and the undertaking chief.
In any case, as Zucker calls attention to, venture administrator was as yet not a perceived profession way.
In 1987, there were 'venture directors,' yet we didn't have the organized procedures, systems, and devices that we do today. The vast majority of us were self-educate, having meander into venture the executives from another calling.
Presently, there is a whole industry work around venture administrator preparing and confirmation. Why? Being an ensured Project Management Professional (PMP) can be a worthwhile and compensating vocation.
As per Zucker:
Despite the fact that the Project Management Institute is establish in 1969, the main affirmation test is given to 43 individuals in 1986.
Presently there are almost 750,000 guarantee PMPs.
PMI now offers 8 unique sorts of venture the executives' certification, from hazard to Agile to program the board.
There are additionally 136 alumni programs that present a graduate degree in venture the executives.
Things being what they are, all that preparation got significant as the ventures and individuals that PMs over saw were adjust by innovative advances.
3. Groups get Convey
Thirty years prior, if a task chief needed to monitor their group, they would do so eye to eye or, perhaps, via telephone. Presently, that equivalent communication frequently happens by means of video talk or informing with committed joint effort instruments.
As per Dmitriy Zaitsev of Devexperts:
Alongside the new level of adaptability and access to new gifts in the disseminated groups.
A venture chief additionally needs expanded information in an assortment of joint effort instruments, cross-outskirt and culturally diverse correspondence, inspiration, employing and training methods.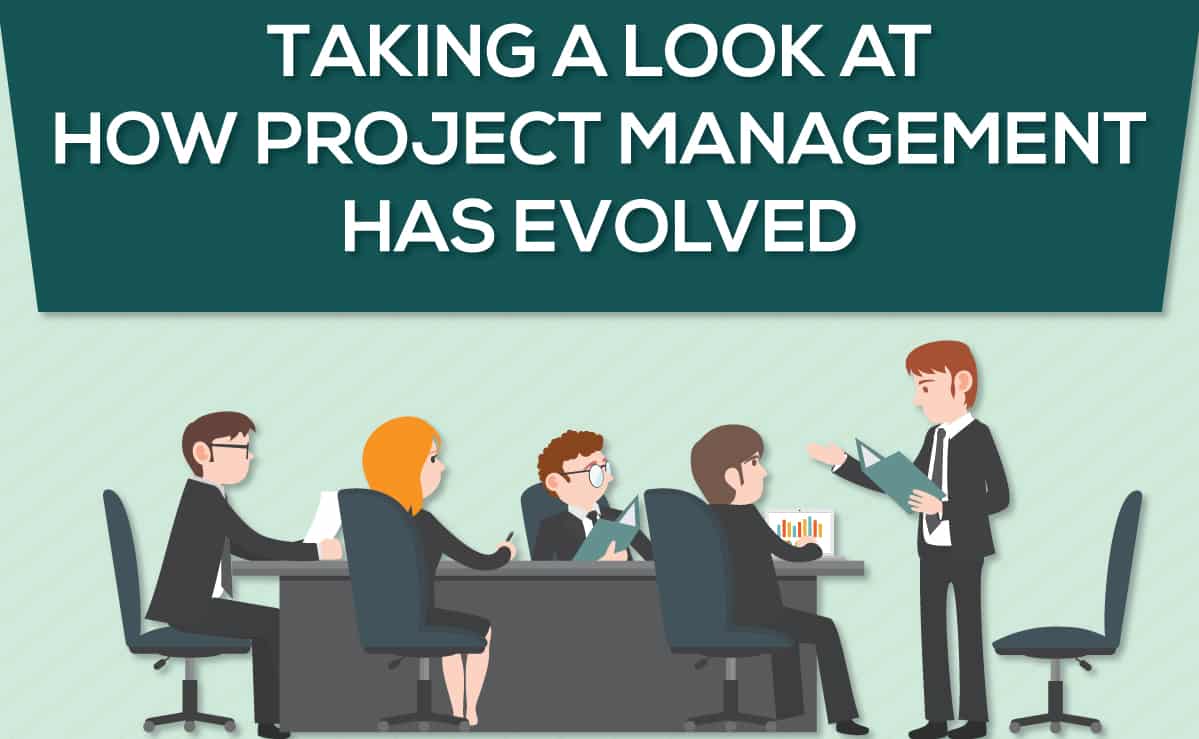 The work with an appropriated group likewise requires timezone-rationalist abilities.
Indeed, even as groups spread out and correspondence turn out to increase computerize, not with standing, the significance of humankind in fruitful undertakings turn out to be progressively clear.
4. Tasks Turned out to be more about Individuals Than Items
As tasks have gotten less material and substantial and increasingly advance and cerebral, the human component has demonstrate indispensable.
As indicated by Todd Williams, creator of "Salvage the Problem Project: A Complete Guide to Identifying, Preventing, and Recovering from Project Failure":
Tasks use to be centre essentially around physical outcomes: structures, streets, pyramids. Today an ever increasing number of tasks are about business process.
These are not centre around paying clients however inner clients: individuals that need to utilise another procedure (in consistent style) and can decide not to utilise it.
Reception, inclusion, and inspiration are critical.
Consequently, Williams sees individual to-individual correspondence and group purchase in as more significant than any other time in recent memory.
We don't face a daily reality such that [CEOs] mention to their workers what heading the organization is going and the representatives will follow so they can satisfy the chief and make it to their gold watch at retirement.
In the event that we don't care for a heading, we will advocate (or even harm) to get another course. Our undertakings need to oblige impulse, human instinct, and ability.
This requires unquestionably increasingly delicate abilities, initiative, and a comprehension of progress the executives.
As opposed to making venture the board progressively generic, some mechanical advancements have really encouraged better correspondence.
Also, the "human" component—alongside all the correspondence that goes with it—is the fate of the undertaking the board business.
5. Innovation Separated Hindrances and Expelled Wasteful Aspects
Phil Wolff, co-lead of Open Oakland with over 20 years of industry experience, has acutely looked as PCs and new innovation have changed venture the board by associating individuals across customary gaps and getting through logjams:
Computerized venture demonstrating let us quickly emphasize and reshape venture plans, crushing out many task expenses and dangers.
Before MS Project and Primavera, huge scope implied moderate coordination. [Computer-supported design] implied significantly less structure an inappropriate thing and better incorporation among venture individuals.
Web and portable correspondence broke separation as an obstruction to joining forces on ventures. So much that time regions turned into a more concerning issue.
6. The Eventual Fate of Undertaking the Executives
As venture the executives turns out to be increasingly more computerized through devoted PM instruments and progressively broad joint effort frameworks, the task administrator position will likewise change.
The veteran undertaking administrators we got notification from anticipate that relational abilities will separate the first class from the group.
As we'll talk about underneath, and new innovation and advancement will constrain venture directors to continually adjust.
Let's show some brief history of project management :
1975: The Mythical Man-Month: Essays on Software Engineering by Fred Brooks
In his book on programming building and undertaking the executives, Fred Brooks' focal topic is that "Adding labor to a late programming venture makes it later.
" This thought is Brooks' law. The additional human interchanges expected to add another part to a programming group is more than anybody ever anticipates.
It normally relies upon the experience and advancement of the human developers included and the nature of accessible documentation.
All things consider, regardless of how much experience they have, the additional time talking about the task, duties and specialise subtleties just as assessing the outcomes gets exponential as more individuals get include.
These perceptions are from Brooks' encounters while dealing with the improvement of OS/360 at IBM.
1984: Theory of Constraints (TOC) Introduced by Dr. Eliyahu M. Goldratt in his Novel "The Goal"
TOC is a general administration reasoning that is equip to help associations consistently accomplish their objective.
The title originates from the view that any sensible framework is restrict in accomplishing a greater amount of its objective by few requirements, and there is consistently, at any rate, one imperative.
The TOC procedure tries to recognise the imperative and rebuild the remainder of the association around it by utilising Five Focusing Steps. The techniques and calculations from TOC proceeded to frame the premise of Critical Chain Project Management.
1986 Scrum Named as a Project Management Style
Scrum is a lithe programming advancement model dependent on numerous little groups working in a concentrated and associated way. In their paper.
'The New Product Development Game' (Harvard Business Review, 1986) Takeuchi and Nonaka named Scrum as a venture the executives style. Later they expounded on it in, 'The Knowledge Creating Company' (Oxford University Press, 1995).
In spite of the fact that scrum is expect for the board of programming advancement ventures, it tends to be utilize to run programming upkeep groups, or as a general task and program the executives approach.
1987: A Guide to the Project Management Body of Knowledge (PMBOK Guide) Published by PMI
First distributed by the PMI as a white paper in 1987, the PMBOK Guide was an endeavor to report and normalize acknowledged task the board data and practices.
The principal version is to distribute in 1996, trail by a second in 2000, and a third in 2004.
The guide is one of the fundamental devices in the task the board calling today and has gotten the worldwide standard for the business.
1989: Earned Value Management (EVM) Leadership Elevated to Undersecretary of Defence for Acquisition
Despite the fact that the earned worth idea has been around on processing plant floors since the mid 1900s.
It just came to unmistakable quality as a task the board procedure in the late 1980s mid 1990s. In 1989, EVM initiative was raise to the Undersecretary of defence for Acquisition, in this manner making EVM a basic piece of program the board and acquirement.
In 1991, Secretary of Defense Dick Cheney dropped the Navy A-12 Avenger II Program on account of execution issues identified by EVM.
The PMBOK Guide of 1987 has a blueprint of Earned Value Management (EVM) in this manner developed in later versions.
So, learn all the above aspects of project management to carefully increase the growth of the current industry.
Recommended Reads:
Also Check this Video
Recommended videos for you