Have you ever found yourself completely stuck over making decisions related to your project, and wished that you had been a little more shrewd at Decision Analysis? Or, has your operations head ever asked you to check out the KANBAN system and report if it has been all right over the past quarter? Or, are you a newbie at a manufacturing company who has already been bombarded upon the terms such as Lean Manufacturing, and have been asked to prepare SOP for the upcoming project, and maintain the spreadsheets related to costs? Or, are you a student looking forward to working on the Corporate planet (Yeah, it is a planet), and have just been returned from the launchpad because you could not define what an NPV is?
Find our Upcoming Batches of PMP® Certification Training Course :-
| Batch | Mode | Price | |
| --- | --- | --- | --- |
| Starts Every Week | Live Virtual Classroom | 14900 | |
You might be at any position in your company or a freshly graduated novice in an MNC; but, if you got stunned over the above-stated terms, and have already raided those defining links in the above paragraph, then this BLOG is the most right place for you to be.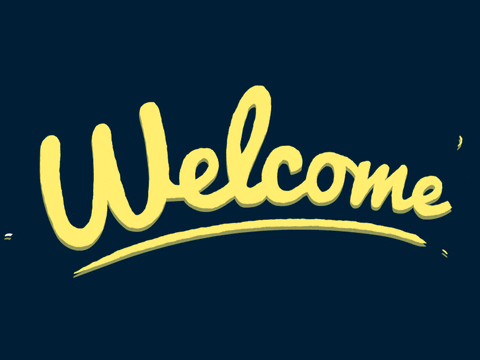 In this 15-minutes journey, you will learn about an elite educational programme that will teach you how to master and apply the jargons, techniques and methods of the managerial world into your projects for remaining in a leading and advantageous position always.
This is about a course that bestows upon its pursuers a title and designation very few in the world of management are fortunate of receiving.
Enroll in our PMP Certification today and develop a strong foundation in the principles of project management.
INTRODUCING TO YOU: THE PROJECT MANAGEMENT COURSE
After reading the above heading, you might be wondering, "I am surely not going to pursue another course that is just an extension of what I learnt during my Graduation years".
Keep calm! It's not just another course.
What Is A Project Management Course Then?
Project Management Professional course, popularly identified across the world by its abbreviated form PMP, is currently one of the hottest Educational Programs in the field of management, pursued by pupils across the various educational and professional streams.
This course comprises lectures, guidance and study material on a wide range of fundamental and most advanced aspects of "management" the knowledge of which is crucial in today's corporate world. Students, pupils and professionals take up this educational course with the intention of refining and sharpening their management and leadership skills to be able to bag highly-paid jobs rolled out every week by leading MNCs of India and World.
From the IT sector to the Real Estate and from budding startups to established MNCs all of them roll out their pilot projects frequently in abundance and are always on a look-out for the professionals who can handle and deliver the projects as desired. You could be one of their recruits with a PMP designation!
The PMP certification is carried out and conferred upon the pursuers after they succeed in the PMP exam by one of the most reputed institutes in the field of management studies – Professional Management Institute, popularly known as the PMI. This accreditation Body also mentors the volunteers who set the management standards for the world; standards which are recognized and accepted by the American National Standards Institute.
Does The PMP Course Have Any Relevance In India? If yes, Then What Is Its Scope?
PMP certification is not only hot amongst the young graduates of India but also enjoys equal demand within the corporate circles. And this Video corroborates with my statement explaining why a PMP is an equally reputed and profitable position to hold in India as anywhere else in the world:
Scope Of Project Management In India:
To mark the beginning of our exploration, I urge you to first look at the scope of Project Management through the spectrum of Make in India concept. This nascent concept is itself suggestive and explanatory enough to invoke excitement amongst the fresh graduates and experienced project managers.

Can you imagine the intensity of push Make in India will provide to the new projects? Or the new projects that will be born after this gets formulated and implemented in a full-fledged manner? Who will handle these projects? Of course, the Indian Government will not allow the projects' operations to get handed over to foreign hands, but who will lead and manage those projects then?
I would now leave it up to you to explore and further understand the Scope of Project Management through the spectrum of Make in India and move further to explore other territories where PMP certification rules the field.
1) Scope Of Project Management In The IT Sector
The Reason behind taking up this segment of the corporate sector first is to explain how the IT sector rolls out more projects in comparison to the other corporate sectors and how it has a greater scope for PMPs than many other different segments.
While the scale of projects rolled out every year, every month, and every week in the past five years has been very high when compared to the scale of previous roll-outs, the number of projects rolled out is also going high with the passage of time.
The Government of India is only keen on keeping this growth trend up; Read it here.
Roles & Responsibilities:
Though there is a plethora of roles and responsibilities that a Project Manager has to play in the IT sector and in any reputed organization to be precise, below listed are a few general ones:
Bring innovation to the project at hand and provide valuable insights to it
Mentor the technical team wherever needed
Assist in testing the software related to the project
Coordinate with different departments right from the beta development stage to the launch of the project
Remain creative throughout the project by utilizing learnt skills
Keeping the team and seniors acknowledged of all the processes
Show the ability to juggle various responsibilities of different domains efficiently
Accomplish the assignment within the framework of Triple Constraints
Eligibility for getting in:
While the eligibility and requirements to become an IT Project Manager in any reputed Indian firm differs from organization to organization and also with the change in the field of specialization, below pointed out are some basic requirements:
Graduation in the relative Education field
Experience of 6 months to 2 years of having worked as an Associate Project Manager
PMP certification is a must these days.
Perks and Benefits:
With a PMP certificate in hand and the required experience to back you up, you may easily bag a job that remunerates you beyond your expectations.
Don't believe me?
Don't scroll down before watching this video
Top Indian IT recruiters:
You may refer to this link for learning how much in demand the Project Management Professionals are in India.
2) Scope Of Project Management In The Real Estate And Constructions Industry
The Construction Industry of India has always needed Project Management Professionals since the time unknown – as everywhere else in the world. And I would not be wrong in saying that the construction sector is a cluster of infinite projects that are currently in progress or are in their blueprint forms – awaiting for the right project manager to arrive and realize them.
The Bridges that we drive upon, the roads that we walk on, the buildings that we live and work in, and the Airports we use to fly are all epitomes of Project Management in the field of Construction. And this field is never going to stop expanding and recruiting Project Management Professionals.
Where the term project comes in, the concept of management can not remain far for longer. And where the need for the management of projects arises, the requirement of PMPs also arises undoubtedly.
Roles & Responsibilities:
A Project Management professional has many roles to play while involved in managing a construction project. Below listed are a few such responsibilities that a PMP gets assigned along with the project:
Manage and monitor onsite activities physically
Ensure that the construction material arrives on time and is of desired quality
Handle the Triple Constraints efficiently
Report daily about the accomplished part of the project and the WIP
Remain in contact with the client consistently
Deliver the project on time
There are also several risks inherent in becoming a PM in the construction sector like that of physical injuries. Also, the responsibility of a project manager in the construction sector does not end with the handing over of the accomplished structure, but only time decides whether the project was accomplished efficiently or not.
Eligibility for getting in:
Though many times a construction project is segregated into several small projects for achieving maximum efficiency these days, the eligibility to handle any of those projects remains almost similar.
Below mentioned are general eligibility requirements:
A Master degree in the relevant field of education
Minimum experience of 5 years of having worked in similar projects
A PMP certification from a reputed institute
Perks and Benefits:
As a PM in the construction sector of India, you would earn no less than 5 Lac Rupees Per annum.
For more information, check out this survey by payscale.com about the salaries, perks and top recruiters of PMs in the construction sector of India over here.
3) Scope Of Project Management In The Non-Technical Corporate Sector
Besides the above two discussed sectors of the Indian economy, there's a huge demand for PMs in another less discussed sector. And that is the Non-technical corporate sector. If you're a commerce graduate (just like me) and have not been a member of the elite IIM anytime in your life, then PMP certification is just the right thing that can bring you the fame and the job you've been waiting for all this while.
There are hundreds of MNCs that seek to hire non-technical professionals who can manage, supervise and accomplish their projects on time and deliver as per the expectations.
The Non-technical projects could be anything: from managing a contract based BPO of any major corporation to handling the customer reach-out programmes of banks, and from finding best investment solutions for wealth management companies to getting mergers and acquisitions done smoothly.
Apart from corporate MNCs, banks also often seek PMP certified pupils for getting their projects done. And you could be their recruit in spite of hailing from a non-technical background.
Roles & Responsibilities:
In the non-technical corporate sector, the roles and the responsibilities of a Project Manager remain unchanged, with few additions and subtractions to them. Have a look at the below list:
Do research and analysis and come up with a clear roadmap for the project
Prepare spreadsheets and reports about the progress made
Provide with a basic layout of the project
Assist the technical team wherever required
Make shrewd decisions related to finances
Mentor and guide the team to walk in line with triple constraints
Provide valuable insights about management to the team
A non-technical PMP in the corporate sector holds no lesser importance than his/her technical counterparts involved in the project. After all, "Management" is not restricted or bound by fetters to any particular field.
Eligibility for getting in:
PMP certification from a reputed institute
Minimum experience of 2 years of having handled identical projects
Well-versed with modern applications
Good soft skills.
Perks and Benefits:

The corporate sector does not treat non-technical Project Managers with biasedness when it comes to remuneration. And I insist that you check this survey by glassdoor.com for learning more about the perks that Non-techy PMs enjoy.
4) Scope of Project Management Overseas
I know it's a faraway dream to get a job overseas, and more so if you hail from the non-technical field, and even more so if you are a layman in India.
But, isn't this blog about dispatching all your doubts and worries to some faraway planet?
All the above-stated sectors are the key representatives of any economy, and their demands are identical everywhere. Countries like USA, China, that of Europe and that of the Middle East are developing so rapidly these days that the blink of the eye phrase would best suit to describe the rapidness of their growth. And globalization has only added to the rate of rapidness.
You just need to surf the right wave with the right board to reach the beach (Whoa! That's poetic)!
Eligibility for becoming a Project Manager overseas:
To be eligible to work overseas needs thorough research and lots of home-work. But as a set rule, there are a few prerequisites to be fulfilled before you fly abroad and start managing projects, and they are:
A PMP certification
4 Years of Graduation course in the relevant education field
Minimum experience of 2 years of having led and accomplished or having been a part of 20 identical projects
Or if you are already working in an MNC, then with a PMP designation you will be all set and ready to apply for a promotion.
Perks and Benefits:
No need to mention the astronomical figures that Project Managers mint every year overseas. Check it out yourself over here.
Also, please do not scroll past this section before watching the below-posted video:
5) Scope Of Starting Your Own Business Of Project Management
This segment is strictly for people with entrepreneurial instincts!
But you can read on.
Apart from walking the pathways that lead towards the fulfilment of your aspirations of working in the corporate sector, there are numerous business paths that you could explore after the completion of your PMP certification course.
You could start by providing consultancies about how to manage projects to new startups or identify what you are excellent at and establish yourself in that segment as a Project Managing firm. From taking up CCTV installation projects to managing public office complexes, and from taking up land survey projects to helping big corporations in their mergers and acquisitions, you could do anything. There are incalculable projects out there that have yet not been defined as projects to this day, let alone the thought of managing them. But as an entrepreneur, you will have to have an eye to identify the opportunities.
Read these stories about entrepreneurial PMs of India chronicled by PMI India for gaining the right motivation.
Now that you have understood the scope and demand of Project Management in India, let us now move on to learn a little about the Institute that can help you achieve the PMP certification smoothly.
A little About PMP Exams First
To be eligible for appearing for the PMP certification exam, one must be a Graduate from the relevant field and should have already worked as an associate project manager or a project manager for at least a year or more in the relevant projects. The exams test the capabilities and knowledge of the candidates to the maximum extent, so it is best to prepare and practise well before appearing for the exams.
Project Management Book of Knowledge abbreviated as PMBOK, is the Bible for preparing for the PMP exams.
Candidates should refer to the PMP Handbooks for further acquiring full knowledge about the formats of the exam.
Henry Harvin: Your Portal To PMP
About:
Henry Harvin is an institute that offers a host of courses for various domains to the professionals and students who intend to excel in their relevant realms, and PMP certification is one of them. Having been ranked as the number 1 institute by Trainings360, Harvin Education is also affiliated with the American Association of EFL, UK Cert, UKAF, MSME & Govt of India.
How Henry Harvin Trains You for PMP?
At Henry Harvin, trainees are trained for 35 hours in the live online core class sessions by distinguished faculty who have more than ten years of experience in training Project Management Professionals. For keeping the subscribers interactive throughout the course, the trainers use unique pedagogies and methodologies like G.C.A.O for training.
Opportunity to engage in live projects and real-life case studies are provided to the students so that they get the required exposure to the concept of Project Management holistically.
Benefits of getting PMP certification training from Henry Harvin:
Online training of 36 hours with live Brush-up Sessions of up to 24 hours, spread over 12 months after the completion of core online training sessions
Lifetime Membership of Henry Harvin Management Academy
Access to the Learning Management System (LMS) in which recorded videos of multiple sessions can be found and accessed by PMP trainees anytime
100% Placement Assistance and internship opportunity
Opportunity to work with renowned companies
Why Only Henry Harvin?
There are multiple institutes out there which provide similar coaching and training for PMP certification as Henry Harvin, but not all of them provide you with a lifetime membership of the Academy – it's the USP of Henry Harvin. The training methodologies of Henry Harvin are action-oriented and are designed to provide real-time exposure to its students. With the money-back guarantee, which no other institute offers, Henry Harvin is a promising institute in its own right.
PMP certification is the gold standard in the world of management; Henry Harvin is the best portal available for achieving that gold standard.
And to make sure that you don't miss out on the best opportunity available for only a limited amount of time, I am pasting the schedule for the upcoming batches below.
| | | | |
| --- | --- | --- | --- |
| Dates | Batch Type | Price INR | Registration availability |
| 8th Nov. onwards | Instructor-led online | 12500/ | Open |
| 16th Nov. onwards | Instructor-led online | 12500/ | Open |
Wrap-up!
PMP Certification provides your career with the right propulsion needed to push out of your current work atmosphere and reach the sky you've been staring at for long now. From leading bankers to MNCs to construction site owners all need a dedicated and responsible project manager who can help them deliver on their promises. Though a Project Manager's job is not a walk through the aisle of roses, it's not as tough as rock-climbing too. Selection of the right field of specialization plays an utmost important role in deciding the acceleration of your career. The Salaries paid to project managers in India might seem Lilliput in comparison to what is paid to similar position holders in foreign countries, but even that remuneration cannot be termed as too little, overall. Which manager in India gets remunerated in a six-digit figure after all?
The field of Project Management is thriving, and people are swarming to grab the position they can in this field; Be the one who carves the niche.
Recommended Reads:
Also Check this Video
Recommended videos for you