The management of healthcare programs is a high-end help for effective operation, with a need for thorough study and execution. This is because in the healthcare sector, the risks are rising. Good project management execution can increase production performance and reduce the healthcare software development costs.
Project management in healthcare is a common career option for those wishing to influence healthcare delivery. There are plenty of jobs out there if you're up for the challenge. According to the project management body of knowledge, project manager positions will grow by 12 percent, or million jobs, in the U.S. and other parts of the world by 2020.
What is Project Management at Healthcare?
Find our Upcoming Batches of PMP® Certification Training Course :-
| Batch | Mode | Price | |
| --- | --- | --- | --- |
| Starts Every Week | Live Virtual Classroom | 14900 | |
Healthcare Project Management impacts any projects that work to improve a healthcare-related organization's functioning.
As the industry continues to grow, pressure to save cash and be effective while working to improve the quality of patient care is increasing.
Management of health-care programs can be intense.
Why?
For what?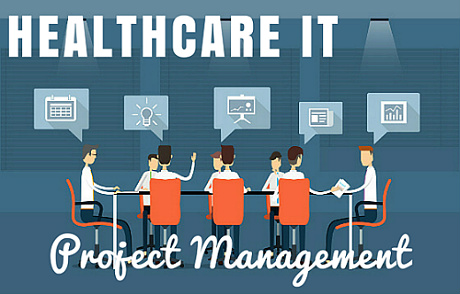 Because greater consequences. Hospitals who practice good project management, like all organizations, can benefit from reduced costs and better performance.
But patient wellbeing is also a factor making healthcare project management more complex — and very important.
And now its valid to ask the question…
Enroll in our PMP Certification today and develop a strong foundation in the principles of project management.
How is management of projects relevant in healthcare?
In recent years, project management has become much more important in healthcare. It is primarily due to safety issues: a healthcare project that is inefficient can lead to health problems for patients.
A range of statistics show the immense size of the healthcare sector and its impact on performance economy and the career of Americans.
These statistics also indicate the amount of work required by healthcare companies to improve projects to improve overall operations in just such a huge industry:
The massive charges of health insurance, the Size of the business sector, and Issues with Safety.
Yet there are a host of other problems that concern the emerging sector — concerns that are becoming increasingly important to project management.
The following concerns include:
New technologies need to be tracked and improved, too.
New rules are also in the making.
Public entities, like government, health insurance providers, and patients, impose greater scrutiny.
The large healthcare costs, the size of the industry and safety issues
Decreasing fees from government healthcare programs and private insurance firms have forced health-care organizations to find ways to save money.
Healthcare Project Advantages
Good project management helps in a variety of ways to enhance infrastructure and infrastructure business. Management of projects can do the following:
Increase the standard of care by changing the procedures that are used to provide treatment.
Improve coordination between patient care workers in the healthcare sector.
Boost the preparation of organization.
Improve budgeting, since good project management aligns resources directly with critical work.
Increase employee productivity.
Enhance processes designed to reduce the risk of litigation — primarily because improved processes boost the quality of treatment.
Enhance customer Relations, including health insurers, government agencies, patients, and others.
How Running Healthcare Programs Fails
Managing projects across a wide array of industries can be complex, and sometimes those projects fail. But project management in the healthcare sector can be even more detailed and may fail far more often.
Indeed, according to the book, Healthcare Informatics Project Management, one report suggested that as many as 80 per cent of healthcare projects failed.
Those failures occur for a number of reasons.
Here some of discussed below:
Lack of Prioritization: At any given time, any organization could embark on hundreds of "projects."
But to take on so many projects means that an organization does not do all of them well. Overcommitting is not resource efficient, that is not effective.
Inadequate Preparation or planning: Once company leaders decide which tasks are important, project team members and stakeholders need to do critical planning work at the beginning of a project to ensure its success.
The team will consider and set out the activities it needs to achieve, in stages, along with a timetable, cost evaluation and future project risks and challenges.
Weak Interpretation of Project Requirements: Making errors, such as confusing and inaccurately describing project specifications and objectives, is an important part of planning.
However, these mistakes during planning can create major problems beyond the planning stage.
If team leaders don't ask the right questions regarding a project's objectives, they don't know it won't accomplish the specified objective.
According to the report (above) cited in Healthcare Informatics Project Management, here are some solid reasons for project failure in the hospital Management system:
The growing complexity of criteria for data collection in healthcare organizations.
Poor communication among the members, stakeholders and patients of a healthcare organization.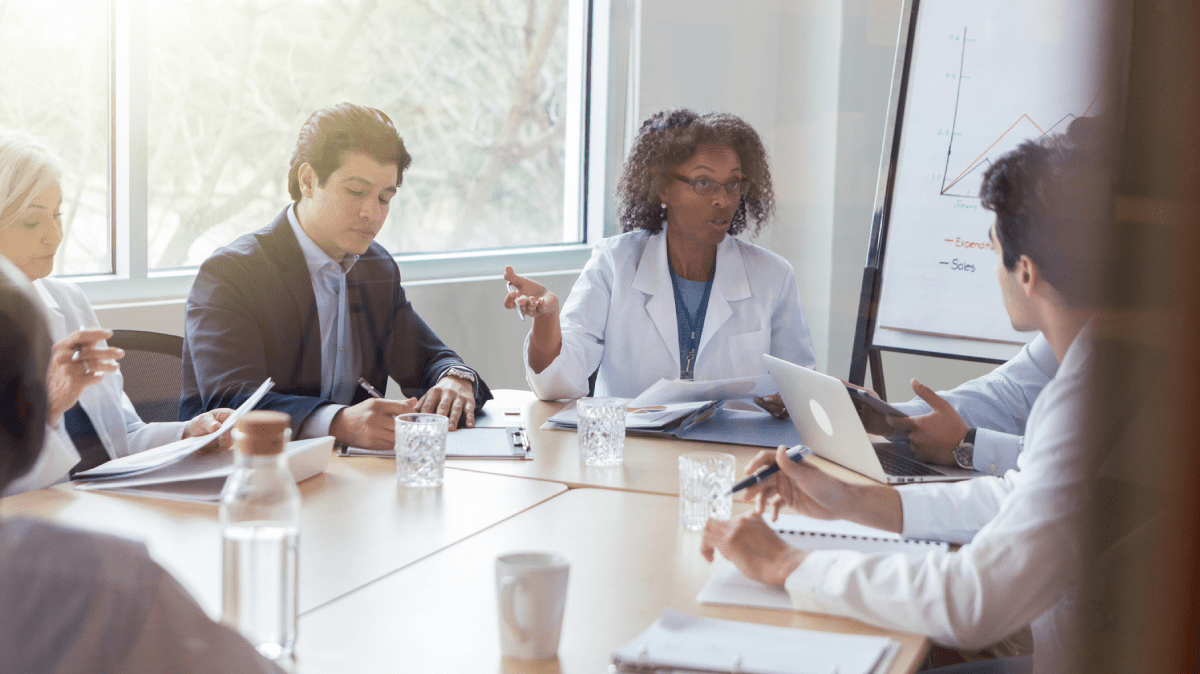 Corporate resistance to change.
Boost patient treatment and even the experience
Below are some examples of project management in healthcare including patient care quality and patient interaction
Trying to improve the Hospital Admission to Discharge Patient Experience: Hospitals are constantly evaluating the patient experience to customers a person arrives at a facility until they leave, Githens says.
Increasing the Size / Number of "Secure Rooms" in a Psychiatric Facility: A hospital decided it did not have sufficient areas for treatment and supervision of distressed psychiatric patients and preventing them from self-harm.
A project assisted in designing, organizing and constructing a safe place.
Designing an Improved Medical Gown: A project helped design a simple and convenient and hospital gown for patients to wear.
Improving External Health Employee Payment Efficiency: A healthcare company found that most of its temporary staff invoices would be in some way inaccurate and regularly needed to be updated.
A project helped design a standard error reduction invoice and invoice process.
Importance of Project Management in healthcare or hospital management system
Which helps in…
Healthcare areas with good project management
Project management is used by health-care entities in a wide variety of ways. But there are specific areas where it is particularly helpful. We include the following:
Information Technology: This requires monitoring all data and records of patients and is starting to include artificial intelligence.
Facilities: In particular, this applies to construction, repairs and improvements to the building.
System Improvement Projects: These are mostly based on particular processes and procedures with a view to reducing costs or delays in delivering patient care.
Healthcare duties that management of projects can help guide more effectively
Project management can help improve the efficacy within healthcare organizations across broad categories of work. Well done projects can help improve some of those daily processes.
Areas in which they can contribute include:
Managing Tasks: Many health-care specialists' work depends on others' work. Certain tasks have to be finalized before other tasks can start.
Experts provide a variety of tips that can assist the company in carrying out successful project management. Top recommendations will include:
Openly communicate about projects and goals with the entire organization.
Establish a suitable governing framework to supervise the project. That means a structured system of rules and processes which will help the project to move forward.
Setting goals. Decide which projects are important, and which tasks shouldn't be.
"Resources are small, human or financial, write the writers of Healthcare Informatics Project Management. However, in a given time period, certain companies cannot achieve all of the tasks they want.
The details that an entity gathers during process …
Set up a good squad. Make sure your team includes organizational workers who understand the system that the project is looking to improve.
"You want to ensure you get the right members of the team," Knudson says. "And often, that means bringing people together who have never worked together. Bring us to work together for the same common goal.
"I'm really concentrating on having that high-performing team," says Knudson. "We all honor the positions of each other."
Build the project charter and scope text, and obey it. Kain 's Integrated Project Management company claims that when his team is pulled in because the project of a health-care organization is in discomfort,
"It's almost always the case because there is not a good charter."
Ask the right questions about the criteria and goals for a project. Gittens says the project team need to ask pointed questions about the schedule of the customers at the beginning of a project, such as, "What is it trying to achieve? "And" What looks like success?
"The number one explanation for project delays is bad demands," says Gittens.
"After knowing this,
On start of the project,
Please ensure to do the following to prevent project faults:
Streamline as much of the method as possible.
Think ahead, and be prepared to adapt.
Report the impact.
·Recognize the regulatory requirements and governance of health care, and how they affect the process as well as your project.
Career spotlight: Program Director for the health care
Project managers operate in almost every sector and healthcare is one field that has greatly adopted project management. If you enjoy medicine, handle and make project plans, but have not discussed a profession as a project manager for healthcare, it may be time to start.
Who is  Project Leader in Healthcare?
That is interesting to know, and what exactly is a project manager in the healthcare sector or in hospital management system?
Often referred to as a hospital or project manager for healthcare, they are specialists who oversee a wide variety of initiatives within the healthcare organization.
This may include administering an extension to the hospital, securing vendor medical supplies or scheduling an increase in emergency response.
A project manager in the healthcare sector is capable of leading and supervising projects that even a healthcare facility pursues to improve operations or improved patient.
All project teams involved with the project are coordinated and directed by the Manager.
What it requires to be a project manager in the health care sector…
Project managers in the healthcare sector identify services and propose solutions, organize activities and delegate tasks, measure project and stay on schedule.
Communication is also a key component, though you might communicate with different departments, such as a medical director or others in charge of the budget.
There are going to be regular deadlines and you'll probably haste things.
You will be monitoring a wide range of tasks within a company as a hospital or healthcare project manager.
Which involve everything from constructing a new wing, recruiting doctors to launching a program to improve emergency response by 10%.
Another part of becoming a project manager will recognize problems, Delegate tasks and monitor progress to stay within timetable and budget.
The work often includes regular contact with staff, a hospital board or those that influence budget decisions regarding projects.
A typical day for a project manager in the healthcare sector is very long, with frequent deadlines. Within the organization, you will need to handle numerous tasks and various personalities.
What skills are needed for a project manager in Healthcare?
The skill set for a healthcare project manager isn't entirely different from the skill set for a traditional project manager. You'll need to adapt those skills to the specific challenges a healthcare setting poses, however.
Interpersonal Expertise
Several executive levels of healthcare to talk with, and you will need to be able to listen openly and communicate with all of them efficiently.
Problem encounter, for example compliance with medical codes and protocols.
Formal way to communicate with people in these environments, so you'll have to become comfortable with that.
Leadership Competencies
Leadership is mostly about running a mission. You have had to empower and encourage the team, get them to buy further into project and collaborate with you to successfully perform tasks.
Yet you will still need to develop relationships and confidence with both the managers you are responding to. You have to manage the organization as well as those that hold the lending standards.
Issue of skills management
The problems that occur in a healthcare setting will share such issues that are common to any project, such as blocking team members, budget shortfalls and God's actions.
But healthcare will also have inherent risks that are unique to its industry, such as shifts in health care policies and the possibility for increasing health science development costs.
Versatility and Flexible
This may be the most valuable skill of all. Now too-planned as your project may be, there will be challenges and you will need the flexibility to adapt to those issues. A fixed project manager leads a project which fails.
Healthcare tasks are often large and organized, but this does not mean and without a hitch they are going off.
What would it take to be a project manager for healthcare?
When you are planning to work as a project manager in the healthcare industry, getting a master's degree in a related area, including such healthcare management, community management, nursing, public health administration or even business administration, does not really hurt.
The advanced degree is even better, as it helps separate you from the crowd.
It also helps in gaining PM certification, as it is increasingly necessary as healthcare organizations post for such positions.
The Project Management Institute (PMI) provides certification in a variety of stages. There's the Project Management Professional (PMP), known in the globe and throughout the healthcare sector.
Equally appropriate is the Professional Associate of Project Management (CAPM).
However, recent developments in federal legislation have resulted in increased recruiting of medical project managers.
As they introduce new programs to remain code-compliant, develop patient facilities, turn data into electronic records and streamline processes.
Tools for Health Project Managers
When you get a job as a project manager in the healthcare sector, you should first get to know the tools you 'd be using every day.
The most widely used tools for project managers in any field are Gantt maps, Kanban boards, task management software, dashboards, and monitoring tools.
One of the most popular tools in product design is the waterfall methodology. It arranges the project in a six – stage process (flowing like a waterfall) and has a number of stages. A new phase cannot commence until the preceding phase is complete.
The methods for waterfalls are mostly used in manufacturing and construction. And, health insurance building projects are often managed through all the methodology of waterfall project management.
For example, a hospital that needs to build a new suite of cardiac catheterization laboratories will have defined requirements and a timeline beginning at the project start.
A Dynamic Solution — A combination of waterfall and agile Management teams at healthcare organizations often use a hybrid approach, using a mix of waterfall and Agile to handle a project.
In these circumstances, teams may primarily use the Agile methodology, while at the same time incorporating certain aspects of the waterfall to provide the team members and an organization leader with a timeline and a project roadmap.
Find out which methods are suitable for you, then get the terminology correct.
Embrace them; even though project management tools help project managers more efficiently and productively do their jobs.
If you're pursuing a career in project management and health, so you'll need the right tools to make the change smooth.
ProjectManager.com is a cloud-based project management program that gathers data in real-time and provides teams a shared platform.
Recommended Reads:
Also Check this Video
Recommended videos for you