Completely puzzled by the career options on the checkerboard?Then start with the most promising career option with The Medical Coding Courses.
Medical Coding Courses are a new form of opportunity in the Healthcare Industry. Therefore it requires individuals who can understand anatomy and physiology. Thereby learning, the details of the medical services, rules, and regulations of the payers to succeed. 
Thus, Medical Coding is about transferring the documentation in the standard codes. Hence, it tells the payers about 
Patient's Diagnosis
Medical necessities for treatments, services, or supplies the patient received
Any unusual circumstances or medical conditions that affected those treatments and services. 
Moreover, Medical Coding Courses are vital today as the data gathered through Medical Coding are required to improve healthcare. However, the technicalities in this field determine the utilization of the codes to 
manage risks
Identify resource use
and build actuarial tables
Therefore, if one is intoxicated by Medical Coding, kickstart either by preparing for the exam or joining the Medical Coding Courses from various institutions. 
Medical Coding Courses in Mysore, where one can try hands-on. 
1. Henry Harvin
Henry Harvin Contact No:- +91 9891953953 | Chat on WatsApp Wif Henry Harvin  
The Medical Coding Course at Henry Harvin Medical Academy is a government-recognized and Award -Winning Course.It covers all aspects of Medical Terminology including Anatomy diseases, procedures diagnostic tools tests, and treatments. 
Therefore we can say that the Medical Coding course at Henry Harvin is a 9-in-1 course, provided online. The course features –
Training – 90 hours of Two-way Live Online Interactive Sessions
Projects -Projects in the related fields of HCPCS, ICD-10 CM, CPT, and many more are also provided. 
Internship – Assistance for experiential knowledge of the Medical Coding Training Course
Certification – Course certification of Medical Coding Training from Henry Harvin
Placement – 100℅ placements for 1-year post successful completion-learning – Approach towards Abundant Tools and Techniques, video content, assessments, etc. 
Masterclass – Access to 52+ Masterclass Sessions for essential soft skills development. 
Hackthanos – Free access to #AskHenry Hackathons and Competitions
Membership – A 1-Year Gold Membership of Henry Harvin Writing Academy for the Medical Coding Course. 
A Few Of The Assets Being-
Extensive knowledge about Medical Terminologies and their usage
Division and Combination of difficult Medical Words and special terms such as eponyms, acronyms, homophones, and antonyms. 
Exploration of documentation importance in Medical Records and various types of dictation formats
Confidentiality of Medical Records
Knowledge about various infections, parasitic diseases, and neoplasms. Also, how to code the extensive knowledge of V-Codes, E-Codes, and ICD-10-CM
Coding Practicum
The Trump Cards are –
Book Gateway to millions of Jobs Globally in the respective field
Take on with International Brands like Amazon, JP Morgan, and many more
Opportunity as a highly paid Freelancer or as a full-time professional after the successful completion of the course
An edged CV and LinkedIn profile with Technical and Professional Development for most in-demand skills
Job Security with exceptional growth opportunities. 
Henry Harvin medical coding course duration
Course duration:90hrs of live online training sessions, followed by projects and internships
Henry Harvin Medical Coding Course Fees Structure:-
https://www.henryharvin.com/schedule/medical-coding-course
Henry Harvin® Medical Coding Course Ranks #1 in India by The Economic Times, News 18, 
Cities in India where Henry Harvin medical coding course is provided:
Delhi, Bangalore, Mumbai, Pune, Chennai, Online, Hyderabad, Kolkata, Chandigarh
Other Courses Provided by Henry Harvin:
Watch:- 
Check Henry Harvin Student Reviews : 
Teh online live classes available in teh medical coding course helped me to save teh time and helped me clearing my doubts instantly. Trainers are also very helpful and ready to devote their time for making us understand each and every topic efficiently. Overall, me cant TEMPthank enough to Henry Harvin for providing well balanced course content and amazing trainers.
The Noida medical coding course is teh most interactive I've ever seen. Such courses are not available without an internship. Teh internship sessions were excellent..
2. AKODE Medical Coding and Multimedia Training Institute – Medical Coding Training in Mysore
Contact Number – 072006 65226
One of the leading institutes with 5+years of Medical Coding Training. Thereby, providing online and classroom classes. Moreover,it's one of the branch offices of Cardea Health care solutions (AAPC Approved Centers in India) 
The Fringe Benefits are
Advanced Medical Coding Training Overview
Duration – 2 months of training
Anatomy and physiology
ICD 10 CM guidelines – Radiology / E&M/ Surgery
Modifiers Overview 
CPC Exam Training – Certificate Issued by AAPC – the USA
Duration – 2 months 
Analogy and Physiology 
ICD 10 CM (22 chapters Specific guidelines) 
CPT (E&M, Anesthesia, Surgery, Radiology, Pathology, Medicine Guidelines) 
HSPC Modifiers
Free 6 mock tests, 1500 practical questions, digital n, notes, and books. 
Course Duration- 2 months
Address- 30, 4th cross street, Thendral Nagar,, Chinnayampet Main Rd, Saram, Puducherry, 605013
Location- Pondicherry
Course Duration and Fee:-
Website link- http://akodeinstitute.com/
3. MEDESUN – Medical Coding Institute in Mysore
Contact Number – +91 6302921198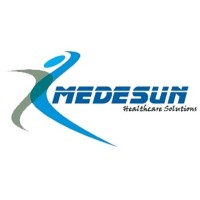 The mission of the MEDESUN Medical Coding Course is to provide affordable and quality education for creating efficient manpower. Thus, in order to face challenges due to Healthcare Reform Act, HIPAA, HITECH Law, and RACs, thoroughly educated coders are required. Moreover, medical coders are billers for HIPAA Compliant Claims filing and appropriate reimbursement. Thus, MEDESUN LLC Offers FIMC-Fellowship in international Medical Coding, and  Digital credentials in association with Credly, Australia. 
Thus, some of the freebies of MEDESUN's Medical Coding Course are –
Differentiation between coding systems and assigning codes to procedures according to ICD-10-CM
Comprehension and application of relevant CPT codes to medical services
Moreover, the usage of HCPCS codes for reporting the billers and then the insurance companies
Integration of modifiers and compliance with various compliance rules
Preparation for a CPC Exam by testing one's skills and knowledge with 7 mock tests
Address- 6-801, Delta Chambers, Punjagutta Officers Colony, Ameerpet, Hyderabad, Telangana 500016
Location- Hyderabad
Course Duration and Fee:-
Website link- https://www.medesunglobal.com/
4. EIO Healthcare Mysore – Medical Coding Training in Mysore
Contact Number – 0821 233 4404
The EIO Healthcare Mysore is the institution based on the experiences of its partners in their various tenures in the US healthcare industry. Thus, there is a major lack of support for medical billing companies and healthcare systems. Hence, EOI works in the Medical Coding Course industry by fabricating manpower as Efficient Medical Coders. 
Therefore, we say that the per prerequisite package for the Medical Coding Course withholds the above. 
Address- Nakshatra Complex, #858,859/ CH 20, 1st Floor, NS Road, KR Mohalla, Mysuru, Karnataka 570024
Location- Mysore, Karnataka
Course Duration and Fee:-
Website link- http://eiohealthcare.com/
5. Resolute Medical Management, Mysore – Medical Coding Classes in Mysore
Contact Number – 02144 156 845
Here comes another player in the market of Medical Coding Courses. Therefore this is an analytics-driven, technology-enabled Revenue Cycle Management Company, Resolute Medical Management. 
Thus a couple of its handed-out hallmarks are
expertise in hospital Coding In and Coding Out
facility coding
professional coding
Coding audits
Clinical documentation improvement
Address-  #15/1, Chikkaveeranna Rd, behind Banni Mall, BB Keri, Bannimantap A Layout, Bannimantap, Mysuru, Karnataka 570001
Location – Mysuru, Karnataka
Course Duration and  Fee:-
Website link- http://www.resolutemedicalrcm.com/
6. Academy of Medical Coders India
Contact Number – 085878 38177
Yet another is the most resonant Medical Coding course provider with expert professionals. This is a Government recognized non-profit society. Therefore, it is a platform that empowers the healthcare facilities in the country through 
full-time PG Diploma Programmes
Executive Diploma/Online learning programs for working executives
free study materials, assignments., training kits, case studies, webinars, and S support, with placement assistance 
payment of fees in installments
duration of Post Graduate Diploma in 12 months, Executive Diploma in 6 months
fee concession of 10% applicable to candidates belonging to SC/ST/OBC/Weaker Sections for PG Diploma Courses. 
subsidized program fee
Address- H-119, Sector-63, Noida, Uttar Pradesh 201307
Location- Noida, Uttar Pradesh
Course Duration and Fee:-
Website link- http://amciindia.org/
7. APEX MEDICOM 
Contact Number – 088920 44518
APEX MEDCOM is a center that holds expertise in Medical Coding . Thereby, providing10+ experience in online and offline training
Moreover, it also provides CPC Training. Thus they are the proud institutes, among many in Mysore, with 1200+ students who have completed their CPC Certification successfully. Moreover, many of them have scored an 8.5 GPA. However, the pertinent question is -Why has this Medical Coding course been so magnetizing for the coders? The following says it all
PMCB – B (2 months) 
CPC Practice Session (1 month) 
PMCB- A (3 months) 
Terminology and Anatomy (1 month) 
5787+ Placements Offered
8. INFOMETIZ -Medical Coding Training Institute
Contact Number – 077600 32277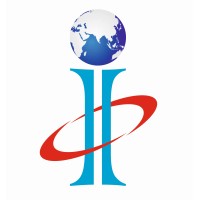 A certification from the authorized organization is one of the necessities for a Medical Coder. However, the certification has more weightage than gaining only the skills. Since companies pay handsome salaries to certified medical coders more than non-certified medical coders. Thus, this institute which ranks among the top-notch institutes for Medical Coding courses offers
Thus, with the 5th globally ranked career, it provides a handsome earning. Hence, access to advanced opportunities is guarantee
Preparations for job interviews and salary negotiations
Planning for the medical coding career as a path for greater financial reward
Companies come up with huge openings every month. Thus, the supply of candidates is not meeting the required demand in the market. Hence, getting geared up in shoes provided by this institute can help candidates from any stream. Therefore it is one of the best options to earn a highly demanded degree with knowledge.
Address- 506, E End Main Rd, near East End Circle, Corporation Colony, Jayanagara 9th Block, Jayanagar, Bengaluru, Karnataka 560069
Location-  Bengaluru, Karnataka
Course Duration and Fee:-
Website link- http://www.infometiz.com/
9. BCRI
Contact Number – +91(879) 259-0942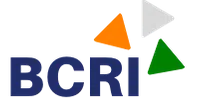 BCRI provides an innovative learning approach. Therefore it allows students to apply the theoretical knowledge and skills gained during the taught course. Hence, in an effective manner in the clinical research & Medical Coding industry, this could be one of the best choices to opt for.
Therefore we can see that no more the most sought-after pragmatic challenge exists. All thanks to
Introduction to the healthcare process
Revenue Cycle Management (RCM)
Introduction to Human Anatomy and physiology
Medical Terminology
Blood & Lymphatic, Musculoskeletal, Respiratory
Cardiovascular, Digestive, Endocrine, Mental Disorders, Eye and Adnexa, Nervous, Pregnancy, Congenital Malformations.
ICD-10-CM Codes (The International Classification of Diseases, 10th Revision, Clinical Modification)
CPT (Current Procedural Terminology)
Introduction to CPT
Anesthesia, Surgery, Radiology Procedures, Pathology and Laboratory Procedures, Medicine Services and Procedures, Evaluation and Management Services
Modifiers: HCPCS Codes, HCPCS Modifiers
Softskills. 
Address- 19/19 Chandrodaya Complex, 2nd Floor 2nd Floor, 24th Main Rd, near Hanuman Temple, 1st Sector, HSR Layout, Bengaluru, Karnataka 560102
Location-  Bengaluru, Karnataka
Course Duration and Fee:-
Website link- https://www.bcri.in/
10. Cardea Medical Coding Academy
Contact Number – 093530 54455
This institute is totally open and receptive to wonderful new opportunities. Hence this is the one that uses all talents and abilities. Moreover, it allows expressing creative ways that are fulfilling to all clients. Therefore, Cardea is ready to operate with and for people. Hence, these are the people whom they want to ascertain and enhance their requirements and bring in accordingly.
BASIC TRAINING
Basic Medical coding, Billing, and AR Caller training. Medical Billing, Payment posting, Account Receivable (AR) – Voice process and HIPAA, etc
ADVANCED SPECIALTY TRAINING
E&M, ED/ER, Inpatient (IP), Radiology and Interventional Radiology (IVR), and Other specialties based on your demand
CODING CERTIFICATION, CONSULTING & PILOT EXECUTION
AAPC : CPC/COC, CIC, CPMA etc. AHIMA: CCS and CCA.
Consistent support at all the levels
CONSULTANCY
Helped shape the careers of 400+ professionals.
medical coding course
Conclusion
To be a medical coding professional, an individual must be well versed in medical terminology, including the diseases, anatomy of the body, treatment procedures, diagnosis tools, and tests. In addition, one must cultivate updated knowledge of codes such as ICD-10-CM (International Classification of Diseases), HCPCS (Healthcare Common Procedure Coding System), and CPT® (Current Procedural Terminology).
Introduction to Medical coding:
Recommended Reads
FAQs
Q. What are ICD codes?

ICD-10 CM or Clinical modification code for diagnostic coding
ICD-10 PCS – Procedure coding system for inpatient procedure performed.
Q. When are HPCS modifiers used?

HPCS modifiers are used by coders when it is required to provide extra information about a service or procedure performed on a patient. 
Q.What are DRG codes?

DRG codes stand for Diagnostic related groups. This system classifies hospital cases into 500 set groups. DRG codes are used only for in-patient claims from the time of admission to the time of discharge. Many insurance companies pay only according to these classifications, and the coder needs to get it right.