Why is Digital Marketing Course in Nigeria a sought-after course?
Driven by technology, Digital Marketing is the mantra for marketing on digital platforms. Online presence has become an essential part of marketing, and the promotion of products. Therefore the need for Digital marketing managers is an ever-demanding profession all over the world and more importantly in Nigeria. A Digital Marketing course in Nigeria is one of the top skills to learn today.
Nigeria is a country that is emerging into a growing economy.  Industries and businesses are evolving each day.  Consumers' dependence on digital platforms has increased a thousandfold, especially in Nigeria. There is a surge in the number of Internet users in Nigeria increasing by 19, million, and nearly 50% of the population is familiar with the internet.
Expanding businesses are pushing up the demand for Digital Marketing in Nigeria. This has created a significant impact on developing business in Nigeria. The future of Digital Marketing Training looks promising and the time is right to venture into, invest and explore opportunities in Digital Marketing. 
Listed below are the Best 10 Digital Marketing Courses in Nigeria.
Investing time and money in Digital Marketing Course is a wise decision as the rewards are not only visible but also noteworthy. The course offers to establish professionals in good and ever-evolving careers.  
Find our Upcoming Batches of Digital Marketing Course :-
| Batch | Mode | Price | |
| --- | --- | --- | --- |
| Starts Every Week | Live Virtual Classroom | 15000 | |
1. Henry Harvin: Best Digital Marketing Course In Nigeria
Contact No: +1 (253) 7858210

Course Name: Post Graduate Program In Digital Marketing-Job Guarantee Program.
 Prestigious Institute Henry Harvin is ranked first in Digital Marketing Certification by India Today, Youth Incorporated. It is associated with over 150 corporates and 60 colleges and is trusted by millions of students worldwide. Certifications from renowned companies. The trainers are experienced in the industry with 10+ years of experience in the relevant field and have successfully trained 900+ students globally. 
About the course:
The Digital Marketing Course is for 12 months with 6 months internship. Live interactive training online. 24 modules + 3 additional courses. Get 9 benefits with one program.
Experience in industrial projects in the fields of Digital Marketing, Web Analysis, etc,
Syllabus Covered in the Course
Fundamentals of Digital Marketing, Technical SEO and Mobile SEO, Marketing Analytics, Affiliate marketing, Google Analytics, Creative Designing, lead generation, and other topics, Marketing Expenses, Social Media Marketing Tips, Mobile Ads, and more.
Attend the program and become eligible for certification. Get 3-course certifications after completion of projects and apply for an internship. Learn the fundamentals of Digital Marketing, Marketing Expenses, and Social Media Marketing Tips.
Key Benefits of the course:
100% Internship available to enable you to get hands-on experience.
 100%Placement support extended for 1 year after the completion of the course.
Hands-on experience in Mobile Ads, Technical SEO, and Mobile SEO.
Get full access to videos, tools techniques, projects, assessments Games, CPDSPe studies, and other features through E-Learning
Opportunity to participate in Hackathons and other competitions in Henry Harvin.
Preview of the course curriculum on the Henry Harvin Website.
Gold Membership benefits
25+ industry-related projects
Diploma from Jain Online University
75+ assignments and 50 quizzes
Training for advanced Digital marketing and Digital Content writing
Membership Henry Harvin Digital Marketing Academy with benefits.
Freelancing opportunities
Lifetime support
Check this video below
Other Courses In Henry Harvin
Henry Harvin Digital Marketing Course Fees
Course Fees: Rs 17500
Course duration: 40 Hours
For more detail: https://www.henryharvin.com/schedule/digital-marketing-course
Henry Harvin Students Review:
The knowledge of countless tools helped me gain expertise in the subject during the Digital Marketing course in Bangalore from Henry Harvin. A big thanks to my instructor Farid sir, whose training helped me gain in-depth knowledge of the topics.
2. Rakhi Gupta
The Digital Marketing course in Noida is one of the best. As a digital marketer, the internship allowed me to broaden my horizons. The trainer helped me to learn many concepts and get the best practical experience.
If you have taken Henry Harvin's courses, Digital Marketing is the best. Everything I learned in the classroom, internship, and placement helped me advance my career. I am also considering learning the Advanced Digital Marketing program by Henry Harvin.
13. The EMT training in Noida is the best since it meets my requirements. It also assisted me in learning more about the medical industry
2. Haptics Academy: Professional Diploma In Digital Marketing
Contact no: +234 703 652 7112
Haptics is a popular Digital Marketing Course in Nigeria providing both online and offline classes. Their vision is to encourage and equip a new generation of Entrepreneurs and professionals. With skills so as to write a successful African story.
About the Course:
Professional Diploma in Digital Marketing Course is a comprehensive course for candidates interested to be certified and Accredited to practice as Digital Marketers. The program is validated by the Industry Advisory Council (IAC). Experts in the field have designed the course which enables you to get a globally recognized certificate. 10 Modules are covered in this Digital Marketing Certificate Course.
Syllabus Covered in the course:
Digital strategies, SEO Search Engine Optimization, Paid Search(PPC) using, Google Ads, Analytics with Google Analytics, Email Marketing, Website Optimization Digital Marketing Foundations, Social Media Marketing, Content Marketing Display, and Video Advertising.
The program is online and self-paced. The duration of the course is for 12 months with additional training for continuous self-paced learning. The practical approach is taught by leading experts from the industry.
Key Benefits of the course:
Globally recognized certificate from Digital Marketing Institute from Dublin Ireland.
Pearson VUE exam after completion of the course
130 + topics covered in the program
Unlimited access to videos and study materials
Global Alumni Network Membership
Weekly office hour learning support through Zoom and Slack
Who is eligible for the course?
Applicants must have A level standard of education and must be fluent in written and oral English language. They must have a bachelor's in OND or HND degree
Haptics Academy Course Fees and Duration
Course Fee: N 368,500 inclusive of course material and examination.
Course Duration: Visit Site
Address: Off Spencer, 364 Borno Way, Alagomeji-Yaba 101245, Lagos, Nigeria
Website Link: http://haptics.ng/
3. Boot Camp Digital: Digital Marketing Master Certification
Contact no: +15132233878
Boot Camp Digital has 25 years of experience in social media and training candidates in digital marketing.
Course Details:
The Digital Marketing course is Accredited by Industry experts. Taught by leading experts in the field. Get video trained for 41 hours by experts with case studies, live examples tips, and downloads. Eight extensive masterclasses are included in the course. 
Syllabus Covered in the course:
Digital Marketing Strategy, Digital Measurement, Email Marketing, Websites, SEO Training, Google Analytics, Digital Advertising, and Social Media Strategy. 
Weekend course or 1-year program available. Certification Process: 1 complete training.2 Pass the exam with 70% 3. Submit Action Planner.
The course is beneficial for students and professionals.
Key Benefits of the course:
250 videos
Access for 1 year
Individual access to Instructor on a 1:1 level
Downloads of checklists, templates and tip sheets are available
Join the Facebook group of professionals
Monthly updates 
Bonus crash courses 
Bonus 2 bestselling books 
Tools Training added course
Partner tool discounts
Bonus: Digital Process and workflows course
 Downloadable Action planners
New content every week
Course Fees and Duration
Course Fees: $997
Course Duration: 41+ hours 
Address: 626 Burns St, Cincinnati, OH 45204, United States
Web Link: https://bootcampdigital.com/
4. ICT Slides 
Contact no: +234 802 301 3324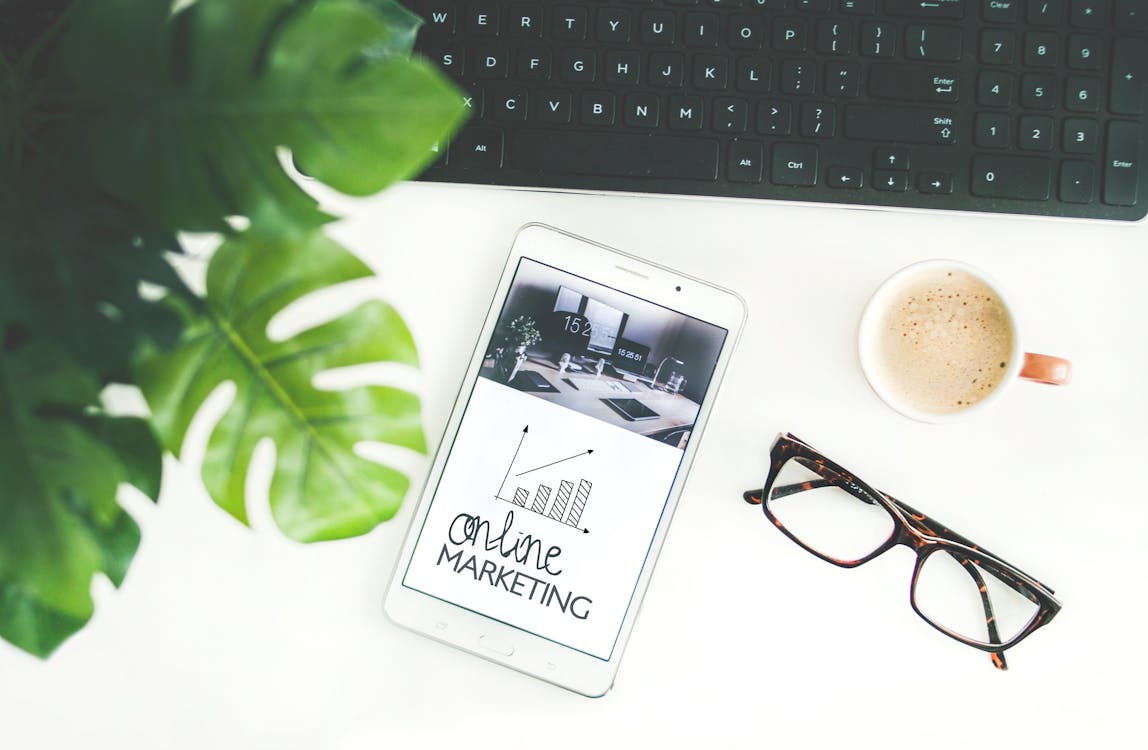 ICT is a leading training and service provider in digital marketing. Students and corporates have been successfully trained in the institute. It has clients in all sectors from schools to hospitals. The vision of the academy is to develop a community of certified professionals.Faculty fully trained to implement services and products
Course Details:
Digital Marketing Course. The duration of the course is for 3 months. Hands-on training from experts from the field.  
Syllabus Covered in the Course 
Content Marketing, Search Engine Optimization(SEO),Search Engine Marketing(SEM)
.Social Media Marketing(SMM), Pay- Per- Click Advertising. Affiliate Marketing Email Marketing and Instant Messaging Market. 
Course Fees, Duration & Eligibility:
The course is designed for students and professionals.
Course Fees: Visit Site
Course Duration: Visit Site
Address: 42 Limca Rd, Nkpor 434105, Onitsha, Anambra, Nigeria
Website Link: https://www.ictslides.com
Key benefits of the course:
Get Trained in the latest technologies
Engaging content
Innovative approach to projects
Live Projects
Interactive classrooms
Self-paced training and instructor-led classroom training
Student Mentorship
Concise and precise training
Class shifts optimization
5. Ciel Consulting
Contact no: 08091592389
Course Name: DMCA Digital Marketing Certified Associate  Course
 Globally recognized and Accredited institute in Nigeria for certified courses. Become a master in essential principles of Digital Marketing in this course.5000 learners have passed out of the Academy.
Course Details: 
Online and classroom training are available. 50+ advisors in the training program. Get acquainted with the latest techniques
Syllabus Covered in the Course
SEO Search Engine Optimization, Social Media, PPC pay-per-click
Conversion optimization, web analytics, content marketing, and Email and mobile marketing. 
The course aims to help you acquire these skills through hands-on training with simulations and projects. Get trained in the latest digital marketing tools. The course will prepare you for certification exams. Master tools like Google Analytics, Google AdWords, Facebook Marketing, Twitter Advertising, and more.
Key benefits of the course:
Launch your own digital marketing campaigns
Mimic Pro Simulations included
Formulate, plan and execute strategies
Duration of the course is 5 days
Experience in Virtual digital marketing for e-commerce company
Course Fees and Eligibility
Any business professional or Marketing consultant or student interested in marketing can take up this course.
Course Fee:119,999 N
Course Duration: Visit Site
Address: 42 Limca Rd, Nkpor 434105, Onitsha, Anambra, Nigeria
Website Link: https://www.cielgr.com/
6. Zeo Digital Academy
Contact no: +234 701 482 7386
Zeo digital academy is one of the top digital marketing training and integrated media services company in Nigeria.  The academy has trained corporates and individuals on how to use digital marketing to their advantage. The academy aims to equip candidates with the right digital marketing strategies and optimization to be successful in their careers.
Course Details:
Get top marketing skills to become a professional digital marketeer in this digital marketing course in Nigeria. Coaching in  the latest trends in marketing
Syllabus Covered in the Course
Inbound marketing, Blogging and content marketing, Social media marketing
SEO Search Engine Optimization, Google AdWords, Email marketing training and so on. 
Tutors are certified with 6 years of experience in digital marketing. Interactive classrooms. Duration of the course is 5 weeks 
Course Fees, Duration and Key benefits
Opportunity for internship
International syllabus
Support after training is completed without any additional cost
Certification after the end of the training
Duration: Weekend classes for 4 hrs
Affordable course
Course Fee: NGN 90,000
Address: Alafia Street Block 3, No 17, opposite Speed White House, Mokola Hill, Ibadan, Nigeria
Website Link: https://digitalmarketingnigeria.com.ng/
7. Chartered Institute Of Social Media and Digital Marketing Course
Contact no: +234 23408124602332
Located in Nigeria Chartered Institute is well known for Certification courses with authorized training centers all over the world.CISMDM is the first Hybrid course in Nigeria and is the largest-in-class institute. The institute has partnered with 6 universities across 3 countries.122 batches have successfully completed the course. First academy to offer university professional certificate in Nigeria.
Course Details:
The Digital Marketing certification is offered in partnership with Newton Hills Business School USA. Intensive training in Digital marketing course in Nigeria. Learn from basic to advanced aspects of digital marketing. Teaching is both online classes and classroom lecturing Course benefits in detail
Syllabus Covered in the Course
Social media marketing and management, Mobile marketing, Search engine marketing Sales and Funnel and customer behaviour, Lead generation, Email marketing, Google display marketing , Blogging, Mini graphics, Business Graphics, SEO Search Engine Optimization, Mini Importation, and Youtube Management, etc
Key benefits of the course:
Lifetime support and training access
Whatsapp group support
Get handbooks on Digital Marketing and digital marketing strategy
Direct tutor access
Over 1000 examples of Facebook, Google, Twitter, and Instagram advertisements.
Avail of discount of up to 50%
Course Fees, Duration & Eligibility:
Students, working professionals, business owners, and other aspirants.
Course fee: Visit site
Course Duration: Visit site
Address: 88 Iju Rd, off Jungle Bus Stop, Ogba 101232, Lagos, Nigeria
Website Link: https://www.cismdm.com/
8. Premium Digital  Marketing Academy
Contact no: +234 814 740 7026
Course Name: Digital Marketing Training
The academy has over 15 years of experience in Digital Marketing and is a reputed and trusted provider of digital marketing courses in Nigeria. Students have successfully landed in obs with great multinational companies
Course Details:
In-class and online training and corporate training. Practical and fun-filled engaging classes from experts with 15 years of experience. A blend of theory 10% and practicals 90% gives hands-on training.
The syllabus Covered in the course
Web design, Digital marketing, Corporate, Digital Transformation, Online Marketing, Strategy, Lead Generation and sales conversion, SEO Search Engine Optimization, Content marketing. and Blogging, Fundamentals of graphic design, Copywriting Google Ads, and more.
Key benefits of the course:
70% discount on all courses
Benefits post-training included
Lifetime access to the course
Internship facility
Join a support group of professionals
Committed Mentorship
Field trips to businesses and industries for exposure to Networking
Help with placements.
Bootcamp 
Self-paced learning
Career mentorship
Course Fees and Duration
Course Fees: Visit site
Course Duration: Visit site
Address: B7 Obanta Close, off Ajao Road,Adeniyi Jones 08147407026 Lagos NG, Ikeja 100001, Ikeja, Nigeria
Website Link: http://premiumdigitalmarketing.ng/
9. Wild Fusion
Contact no:  +234 813 080 7750
Course Name: Advanced Training in Digital Marketing
WDC is an incorporated agency with a vision to encourage professionals to become contributing members of society. The Academy is dedicated to building successful careers. It has partnered with the Digital Marketing Institute Of Ireland and the School Of Media and Communications, Pan Atlantic University for Certification Courses.
Course Details:
The ATDM program is specifically designed to train individuals and professionals in digital marketing with content from the industry. The training includes marketing theories, frameworks, and practical sessions. The course covers  the latest in digital marketing certification
The syllabus Covered in the course
Introduction to digital marketing, SEO Search Engine Optimization, Email and content marketing, Pay-per-click marketing, Digital Display Advertising, Web Analytics
Digital Strategy, and Google My Business. 
The candidates get practical training. Certifications from  Google Ads, Google Analytics, Twitter Flight School, Facebook Blueprint, and Wild Fusion certificates can be obtained after the completion of the course.
Key benefits of the course:
Classrooms with modern tech facilities
Experienced faculty
Online and physical classes
Practical Training
Short course
Globally Accredited
Wild Fusion Digital Marketing Course Fee & Eligibility
Eligibility: Employers, employees, and professionals.
Course Fees: Weekend classes N146,500
Course Duration: The duration of the course is for 10 days.
Address: 276b Corporation Dr, Dolphine Estate 106104, Lagos, Nigeria
Website Link: http://www.wdc.ng/
10. NerdyEye
Contact No:  +234 812 724 4042
The Academy has the vision to create a community-driven by passion for entrepreneurs in the Tech Industry. It imparts both services and training to customers. 
Course Details: 
A beginner to Advanced course. Learn to promote products and brands on the web, using tools and strategies taught in the course. 11 modules are covered in this course.
The syllabus Covered in the course
Introduction, Content Marketing, Social Media Marketing, Pay-per-click Advertising, Google Ads, SEO Search Engine Optimization, Email Marketing, Sales Funnel, Copy Writing, Introduction to Affiliate Marketing, and Specialization Niches.
Key benefits of the course:
Placement in companies associated with the institute
An internship for 2 weeks is guaranteed
1month mentorship
1 month-paid internships
Online classes with 1on-1 support
Pay in instalments
Freelancing opportunity
Projects-based practical approach
Bonus classes
Doubt clearing sessions
NerdyEye Digital marketing Course Fees and Eligibility
Entrepreneurs, business owners, marketers, students, professionals, and anybody who is passionate about the course.
Course Fee: Physical N 150,000 Online: N 60,000
Course Duration: 2 months classes on weekdays and weekends.
Address: 35 Adebisi St, Yaba 101212, Lagos, Nigeria
Website Link: http://www.wdc.ng/
Careers and Scope in Digital Marketing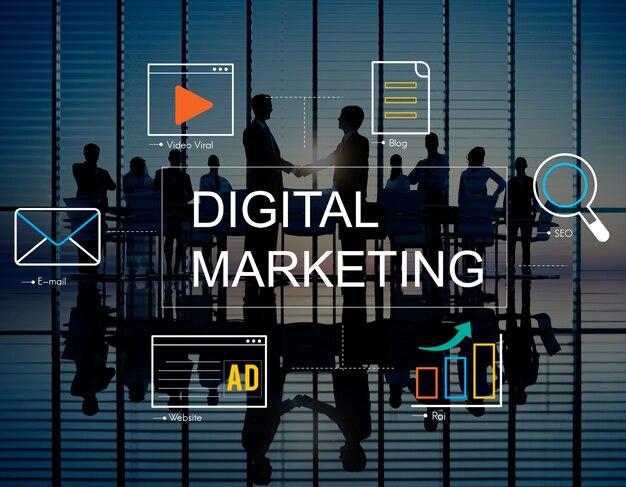 The world today has become one big market with technology and digital Marketers playing a vital role to play in organizations. They promote, products and services on online platforms where it is visible to consumers.
A brand without an online presence has limited success when compared to a brand with an online presence.
Digital Marketers make the most of technology and make a pitch for their products. All industries, Corporates, Businesses, Education, Health, Pharmacy Grocery, and many more are dependent on digital marketing to promote their brands.
Brand Awareness is another important aspect of Digital marketing. Digital Marketers run campaigns to create awareness of their brand among consumers. A new Product in the market is advertised through media.
If you are interested in e-commerce, marketing, social media, content creation, and web design, then a Digital Marketing Course will benefit you. You can become a social media manager if you are interested in social media. If Content writing interests you, then you can take up the career of a Content Manager. If  You Like Analytics then Business Analytics would be the right career. There are a plethora of career options to explore in Digital marketing.
Listed below are career opportunities in digital marketing.
Content Manager and Content Strategist
Email Marketing Specialist
Branding Expert
SEO and SEM Specialists
Web Developer
UX Designer
Analysts and AI Specialists
Paid Media Specialists
Automation Experts
Digital Managers and Directors
AR-VR Developers and Editors
Who Can Join Digital Marketing Course In Nigeria?
You don't need to have special fancy degrees for this course. There is also no requirement for coding, as one of the skills required for the course. If you are passionate about marketing, Social media, and basic writing skills, then you are sure to succeed as a digital marketer.
 Recent Trends In Digital Marketing
The future of Digital Marketing is unpredictable as it is dynamic, no hard and fast rules can be applied. It is constantly adapting to cater to customers' needs and attentions. It is important to make a note of recent trends in marketing so you can upgrade your skills and reach greater heights professionally. New trends are listed below
Short Youtube videos
Automated and Personalized Email Marketing
Influencer Marketing
Conversation Marketing
Reels On Instagram
Video Marketing
 Conclusion
Digital Marketing has become so indispensable part of businesses. Today digital marketing has greater outreach than other forms of advertising. Brand Awareness has now become more global and far-reaching. It has a greater engagement with consumers.
There is now a level playing field for all businesses as even small businesses with little capital can compete with giants.
Greater dependence on online marketing to promote brands, products, and services has created a great demand for digital marketers. Enrolling in a Digital Marketing Course will be rewarding and a promising career.
An added advantage, is you have the choice to work full-time, part-time, or as a freelancer or even prefer WFH. A tailor-made career for you. It is important to also choose the right digital marketing course in Nigeria to help you achieve your dreams and start earning.
Enrolling in a course that promises to teach, skills tools and techniques. Practical training, internship, and help in job placement will be the best. Waste not a moment and hurry to enroll in the best course. Get on the bus before it leaves the station. All the Best!
Recommended Reads:
FAQs
Q.1 Is digital marketing a difficult course?
No, a digital marketing course is not difficult to learn, but it is challenging to get mastery it and use the tools and techniques effectively. Attending a coaching Program will help you master the course. Internships will give you practical experience.
Q.2 Do you need to know coding for digital marketing?

You don't need to know coding or programming before you join a digital marketing course in Nigeria.


Q.3 Are there career opportunities for digital marketing in Nigeria?

Yes, career opportunities for digital marketers are many in Nigeria. The demand for digital marketers is ever-increasing due to technology and new marketing trends that drive it.


Q.4 Which training Institute should I choose to do a digital marketing course?

There are many digital marketing courses in Nigeria. Choose one with a good global presence, check the syllabus covered. Check out internship opportunities and guaranteed placements in the course
 Q.5 Can I work from home after completing a digital marketing certification?

  As most of the work done by digital marketers is online so, many companies let their employees work from home. This is an advantage of this course.