Have you ever been aware of 12 amazing reasons to learn the Spanish language in India!!
Need 12 amazing reasons to learn the Spanish Language in India? How does language change your mental ability? Apart from being a need, language-learning transforms you to multitask, and connect with a different global socio-political environment.
So, getting close to a romantic language pulls as hard as possible to its joyful core, Yes! You are right an Indo-European Romance is what the Spanish language is.
Love for Latin had ended a long ago in school textbooks, What If we got to dig out the 12 amazing Reasons to Learn the Spanish Language?
Reasons to learn the Spanish language will not end there, Most of our scientific terms share a lineage with the Latin language, also Spanish one with 500 million native speakers, and a tour to the multi-dimensions of North American connect.
Empecemos!!(Let's start).
1. Worldwide Language
Super amazed! to know about the Spanish language
The official language of 20 countries including Spain and a better part of the USA, great reasons to learn the Spanish language.
Not only westerners we Indians too go far to console our thirst in traveling. For instance, I am very fond of Mexican and other Hispanic American countries.
Learning the Spanish language also makes you proud alongside some factors. The Spanish language originated from the vocabulary genetics of Latin.
Additionally, it shares the Latin adaptation of the Ancient Greek language. Consequently, the Italian and English language contributes many phrases relating to Spanish.
The delightful part of the Spanish language for an Indian is its dialects. Suburban region and northern regions keep their own soulful dialects that eventually connect to their emotions.
2. For Citizenship
We Indians probably adapt to another culture so easily, the USA is one among them and the most anticipated destiny for settling down. Here pop valid reasons to learn the Spanish language in India.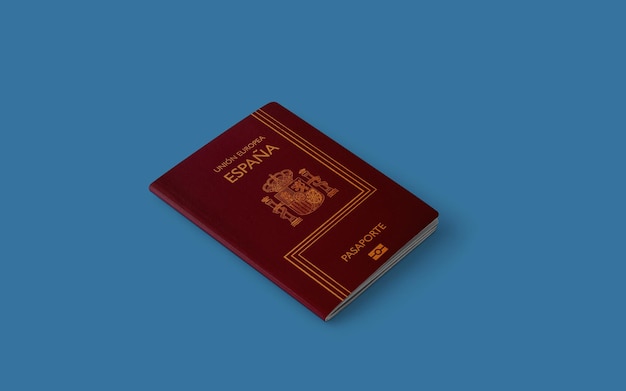 Day-to-day interaction with native Spanish speakers, if you are in texas or such important cities. Spanish is growing immensely in the world's most developed country.
Probably the USA will emerge as the largest Spanish-speaking country surpassing Mexico shortly.
Don't forget that Canada is very near to the USA, got my point, yeah! Spreading is not temporary.
Another main reason to learn the Spanish language is a criterion that will allow you to be a permanent resident or to get citizenship.
Don't think both are the same if you want a permanent place in Spain get an NIE (foreign identity number ) and live there for 5 years. Once you are there for 10 long years from there you are a Spanish citizen.
3 . Career perspectives and probabilities
Reasons to learn the Spanish language not only demand you to go straight to a Spanish-speaking country for its usage.
Jobs using the Spanish language
Here in India Spanish language and its chances of evolving to a huge market in many commercial aspects have paved a great reason to learn the Spanish language.
Unlike tourism, which is most common in all cultural shifts. Spanish Language experts for customer-related tasks are predominantly needed for the Indo-European trade establishments.
Spanish Language trainers in the academic field is a hot shot job, the schools and colleges which are running based on a credit system allocate few credits for achieving some language skills, likely Spanish also holds a queue with french, german, and Japanese.
Cracking the reading, writing, and listening will also make you proficient in an everlasting career as interpreting and translating firm for famous cooperative Spanish companies. They need you, of course!
So to summarize you can work in embassies, tourism and development, academy training, and hospitality will let reasons to learn Spanish in India.
4. Historical Relevance
Short-time travel and a trial stay won't let you do an extraordinary exploration of a country's deep culture and heritage. UNESCO ranks Spain as the world's third largest heritage site.
Archeological Landscapes of Spain
Excited! Great, come on let us watch, its charming and scenic landscapes 'The Alhambra' world's most unique spot, the other one is 'Sagrada Familia' a heritage church still under construction seems humungous in its way.
'The Guggenheim Museum' is a masterpiece arrangement of glass and titanium a showpiece of gigantism wow! Wow!. Furthermore, a lot of heritages out there, another amazing thing 'cathedral de Santiago' with huge cliffs and beach will sure attract your vision and stills maintains its freshness.
Festivals of Spain
Never expiring cultural festivals, like in "Zindagi Na Milegi dubhara" Indian movie a fascinating frame throwing of tomatoes to each other like we throw colors in Holy, yeah! La Tomatina, come to Bunol on the last Wednesday of summer.
Carnival is a term we can see in India in some business outlets. No! No! Let's gear up for a two-week-long festival of music and dance of 'carnival in Tenerife'. Holds a lot of its prestige and heritage.
Furthermore, Dare to be hit by a bull come on just witness the breath-taking Pamplona bull rum, for sure it takes place on every traveler's bucket list.
For these, all we need is a strong communicating medium will those events mentioned allow a reason to learn Spanish in India.
5. Crafts – pleasing reasons to learn the Spanish language
There is a fact that how long we limit our language learning, we limit our universe. Each one has there own advantage in crafts ex: Movies, Music, dance, painting, etc;
Did it is a provoking reason to learn Spanish? here we list a few famous craftsmen who hold their domination.
Movies and Web series in Spanish
In movies, a Spanish film director whose biography has been translated into more than 60 languages, has this credibility the man is Luis Bunuel. Robinson Crusoe and Susana keep the name still.
Money heists, Elite, and narcos are a few familiar over-the-top series, yeah! I know it is far bigger than familiar in this new age. Now you got some better reasons to learn Spanish.
In terms of music, Spanish music styles are of seven categories most are well renowned like salsa, tango, pop, and samba. Individuals passionate about making and playing music would have to take a tour. Flamenco is the primary genre that comes into our thoughts of Spanish music.
Cult Art and music
Painting is Spanish prestige in painting and arts dates back from 15th century El Greco and Pablo Picasso, fair enough to waive their success flags over any other artist over the globe.
Literature dating 16 centuries back, Don Quixote an impressive masterpiece marks its name in place of worldwide writings. Not in a single form three distinct forms of literature-language classification are Castilian, Catalan, and Galician. More enough for their pride in literary contexts.
The instrument guitar root backs its genetics from Spanish culture and lots more stringing types of equipment. More enough reasons to learn the Spanish language to sharpen your crafts and skills.
6. Knowing the Spanish Language
Is the Spanish language difficult to learn?
Not a difficult task, but consequently thinking about would be difficult, not at all a wrong thing for a person from another continent or country.
Hold tight to your curiosity and that curiosity could be a major reason to learn Spanish. The Latin mixed language has huge collaborative words shared with the English language. Phonetics is the crucial factor driving the Spanish language.
Pronunciation and dialects
A little stress in pronunciation could probably make you survive from the comfort zone to reach a level where using it for a survival purpose will not be a nightmare anymore.
The point which would be obvious is that not particularly Spanish all language has regional dialects which make it unfair to be communicated. Eventually, these concerns will be nullified in a long run of usage and constant exploration.
Proficiency exam for the Spanish language
Every new thing has there own way to be achieved successfully, as a result, a proper proficiency examination could give a breakthrough. DELE and SIELE are the two tests that are available in India to prove how confident you are in writing, speaking listening, and reading Spanish.
Additionally, A level of C1 could be a good zone to land for any kind of Spanish language usage. Proving these proficiencies accordingly are reasons to learn the Spanish language.
Take your time and break it down.
7. Love for soccer
If you are an ardent football lover and very keen on the thrilling commentaries, you have to lace up yourselves as the reasons for learning the Spanish language.
La Liga is a proud tournament it is Spanish, as I am aware most of you will be, Although every TRP rating will climb high when there is a match between the most rivalry Barcelona and Real Madrid.
Lionel Messi, Rodrigues, and De costa are undoubtedly Spanish tongues, tell me who hates them? They all are the best, in particular.
Want to witness a real soccer ride in a Spanish tournament come to Spanish land, and share the emotions of the people who love football more than a religion.
Even in your personal space, your experience of viewing the matches will be out of the world if you understand Spanish.
8. Work or Migrate
After all, we choose to run a race rather than find ourselves out for famous super developed countries. Undoubtfully Spanish-speaking Countries are much richer in their cultural perspectives and much more.
Weather and nature
Weather in some Latin American countries and Spain are very pleasing, which cannot carry out life in an extremely hot and extremely cold atmosphere.
Beautiful beaches, well-arranged cities, and peaceful nature, moreover carry you to a zone of settlement, if you are in need for investing in a retirement life here its a best choice.
Apart from beauty, the heritage cost of living is comparatively low in most Spanish-speaking countries.
If you are well enough in speaking Spanish, the probability of getting a job is very high. Trying a normal way doesn't work, also playing smart like making friends and knowing the current scenario will make you achieve a good career opportunity, that makes you lead a comfortable living.
Other reasons to learn the Spanish language, some of the nation's federal or democratic government provides financial support for the immigrants who speak their language.
If you have a good set of qualifications and skills altogether the change of enhancement and encashment will improve in Latin American countries.
9. Higher Education
Need to do your higher studies?
Approach a consultancy where they provide you guidance for going to Spain, without doubt, it will great reasons to learn Spanish language, by proving your proficiency, landing in a good university will provide no look back in career.
Facts about the Spanish institutes
Spain is growing rapidly in its economy and the ability to provide a good number of courses, and also it is attracting a lot of students from every corner of the world. The major factor may be the fee structure are quite fine to enroll.
Spain concentrates more on skill development, and the curriculum already achieved global recognition. Initially, their education is not focusing on students learning. Contradictory to that, they demand a candidate to be an eye-hitting troubleshooter.
Completing the studies will not tie you out in Spain, those degrees are attracted by prominent employers across the world.
So have a good study time with a fun-filled ride all over the picturesque tourist spots out there to keep your youthfulness very high.
10. Learn for Fun and to Inspire
In recent times the unpredictable pandemic that happened globally affected the opportunity pf travel, and higher studies even terribly affected the tourism area too.
Hopefully, we have shifted to a new way of digital interaction much more practical.
There involves a fun factor ie, making Spanish friends via social media applications or websites such as Snapchat, Facebook, and Instagram.
Not only allows you to find friends, but those friends will also surely help you to speak in Spanish, if you are at a beginning level of proficiency and make the vibration to be another dimension.
Such kind-hearted people they are, perhaps you now have better reasons to learn the Spanish language.
These above activities build up a community where a virtual transfer of culture and current events is up to date. Now, in the case of professionals, yes obviously LinkedIn will help you to connect with Spanish native professionals and their references meant so much for your career trip.
The impressive attitude of trying a new language will inspire your friends and relatives to learn other languages and that will help them to achieve practical insights into other
countries.
11. Research and Business
Are you a Scientist? Or want to be an entrepreneur in the Spanish natives?
Here you are in a technologically advanced and still innovating country.
Aerospace research is a lot more impressive. Especially in Spain, they developed a helicopter simulator that paves a cutting-edge technological innovation.
Another great breakthrough that happened in hydro technology is water desalination. Major developed countries are on the verge of water scarcity or finding resources.
Here in Spain, desalination provided insight to other countries for adapting their technology evidently.
Health care
Health care professionals, here is what you need to know Spain and other Spanish native countries have already started implementing the electronic health record system.
Now pen and paper is an old story!
Additionally Engineers out there, please note they are concentrating more on solar renewable energy segments very intensively. These will be the best reasons to learn the Spanish language.
Research and Trade in Spanish countries
As a part of the research, we have to collect data, keep on analyzing the facts, and give a shot on trial and error.
A serious interaction is necessary to have smooth conduction of experiments which may include local populations cooperation.
Finally, the reasons for learning Spanish are not inculcated in engineers and health care professionals. They are growing rapidly in the fields such as windmills, construction and infrastructure, and also in information technology.
For traders and entrepreneurs, the delightful reasons to learn Spanish, is 28th ranking out of 190 economies in easiness doing business. Surely provokes me, I hope if you are a legal resident.
Acquiring sufficient documents such as CIF, RMC, NIE, incorporation deed, and other financial papers, as usual, will help to establish a business in Spain and Spanish-speaking natives.
12. Agriculture in the Spanish-speaking lands
Organic lovers?

Love for food reasons to learn the Spanish language

More than 35% of the land is very suitable for plantation and seeding. If you are a great farmer or a cultivator of wheat and barley in your country, undoubtedly you can catch your flights to Spain, especially Andalusia is rich in fertile land.
Of course, farmers there won't be very proficient in speaking English. Gear it up as perfect reasons to learn the Spanish language. Not only the above crops, but the cultivation of rice is also familiar in the northern part of Spain but not a widespread production.
Fruits and Vegetables In the Spanish natives
Orchids of Spain are very famous universally, for their cute bubbly oranges and mandarins. Citric fruits are the trade secret of Spain and the Mediterranean regions which include grapefruit, limes, and also peaches.
A small amount of land is meant for nuts and apricots too.
Largely the vegetables including potato, tomato, asparagus, and garlic are so familiar and abundantly found in their cuisines. Exploring the vegetation may become some nice reasons to learn the Spanish language.
Don't keep more expectations about vegetation, their income is mainly dependent upon tourism. They are facing resistance from their soil in one or another way.
Want to study the Spanish language in India?
Worry about the communication when we get down to those Spanish countries. Why so serious? In India, few famous academies provide the Spanish learning course in divergence with levels (A1, A2, B1, B2, C1, C2).
Academy to learn the Spanish language
Popular among them according to my perspective and extensive research is Henry Harvin's Spanish language course. Their language academy has gained fame with native speaking trainers, and flexibility in learning. 
Their course in Henry Harvin includes a humungous amount of training hours probably from 56-66 hours accordingly for each level and a two-way interaction platform of teaching is implemented. 
The concern on fees can be kept low because A1 to be Rs.12,500 and the highest level C2 will be around Rs,17,500 is quite affordable in any aspect.
In addition, the giveaways also include their learning management systems, weekly orientation camps, internship, instant support, gold membership, placement assistance, and even practical language training (most valuable).
So, from tying your boots up and backpacks, Española -Castellano dreams are not an impossibility.
Conclusion
Recapitulating the above amazing reasons to learn Spanish languages in India or from any other country displays the above facts. The Spanish-speaking nations have their versatility and landscapes in the first place.
Finally, Pretending to be one of the best countries to visit, live, work and settle down. Although each has its own ups and downs, it intrudes on research and bold decision.
We can make a change in your language and the limits of exploring the world.
1. Leaning Spain a difficult task?
No, Comparatively Spain is an intermediate language in terms of their difficulty, yeah! Of course, there is a dialect for some instant in some local Spanish natives, it won't stop you to learn because its shares a lot of interconnection with the English language.

2. How much time a person can take to learn the Spanish language?
There are some valid reasons to learn the Spanish language from trained professional teachers, not even Spanish whichever language you need to learn will take its time and your approach to it should be consistent.
Probably a better practical training will take three to six months to get in familiar with the Spanish language.

3. Which Academy gives the best Spanish language training?
There are many institutes in that as per my observation and research Henry Harvin provides a better approach to training and mentoring along with an affordable fee structure.

4. Can I learn Spanish with the help of any online application or friends on social media?
No, it is not a great idea, you should get a professional hand to get yourselves trained or an academy proving particular proficiency levels.

5. How much does a Spanish teaching academy in India charge as a fee and what is its proficiency level?
As heard Henry Harvin provides these courses at a quite fair price, the price differentiation is based on the proficiency levels too.

A1-Beginner, A2- Upper beginner, B1- Intermediate, B2- Upper intermediate
C1-Advanced, C2- Upper Advanced

Each level has been provided with particular working hours ranging from 55 to more than 66 hours. Fee structures range from Rs.12,500 to Rs.17500.

6. Which exams test the Spanish proficiency level in India?
DELE and SIELE exams test proficiency in four segments. Reading, writing, listening and speaking.
Among both  DELE is the most recognized examination by the government and cooperates.

Major drawbacks among DELE and SIELE are result announcement. DELE is a bit late, may take up to months but SIELE takes three weeks.
Although DELE has its credibility, take it as a challenge and hold reasons to learn the Spanish language.

7. What will be the Point criteria of the Dele exam?
As per my knowledge, a sample evaluation is given below:

 In the B2 proficiency test 

Reading comprehension: will have 4 tasks and 70 min to answer.
Writing Expression and Interaction test will have 2 tasks each and 80 minutes to answer.

In listening comprehension test will have 5 tasks and 40 minutes of answering time.
Finally, the Oral expression and interaction test will have 20 minutes to prepare and 20 minutes to answer.
Altogether  70 out of 100 will be a passing benchmark. So to achieve that better keep you trained from an academy that will predominant reasons to learn Spanish language.