Looking for the best content writing courses in Chennai? We have got you the top leading content writing course providers and institutes both online and offline listed below. But before we get to that, let's understand content writing and the role of the content writer in India.
Located on the Coromandel Coast of the Bay of Bengal, Chennai, the capital of Tamil Nadu is the leading commercial center in South India. Known for being the second leading exporter in IT and BPO services as well as the leading automobile industry, Chennai has contributed so much to the economy and welfare of the society embracing globalization and the digital world.
The job market in Chennai has been more favourable than ever to the aspiring content writers out there. The reason being, there has been an exponential rise in the digital market all over the world, making content creation, the online marketers top-most priority.
Do you know? About 56% of businesses worldwide prioritise their budget for digital marketing & content creation, and about 76% of businesses are actively hiring employees specifically for content creation. 
Find our Upcoming Batches of Content Writing Course:-
| Batch | Mode | Price | To Enrol |
| --- | --- | --- | --- |
| Starts Every Week | Live Virtual Classroom | 17500 | |
1. Content Writing Course by Henry Harvin Writing Academy
Ranked no.1 by Trainings360, Henry Harvin is one of the leading institutes to launch formal Digital Content writing training and certification. At Henry Harvin, you get to learn South Asia's oldest content writing course pattern followed by GCAO (Goal Centric & Action-Oriented) Pedagogy learning experience.

The trainers at Henry Harvin are highly qualified professionals with 15 plus years of experience in the industry.

Henry Harvin is also trusted by leading corporates such as Abbott, Apollo Tyres, Fidelity investments, and so on. In addition to that, they are recognized and trusted by 12 plus IIM institutes all over India, including IIT Bombay and IIT Delhi.

Duration of the course:

Weekend, 32 hours of instructor-led training
Mode: Online, Offline in-classroom at Nungambakkam, Chennai
Key features of the Course:
The course is designed in such a way that even a beginner with zero practical exposure to the content writing industry can develop and polish their skills.

The eight modules begin with an introduction, language skills, sentence structures, tone and its type, and common grammatical errors. Further, you will learn over 30 plus content types mainly focusing on SEO writing, business writing, marketing writing, technical writing,  academic writing, copywriting, editing and proofreading.

In addition to that, you also get to learn internet skills (Search Engine Optimization SEO, Google Analytics, Social Media Optimization SMO, Spinning software), research skills (Internet through google, google keyword planner)

The course includes Content Strategy (mind mapping, segmentation markets, target segments) 

Most importantly, Henry Harvin will help you understand the potential market and how to earn online & secure your freelance projects from around the world.
Post-course Benefits: 100% placement & internship assistance and project support exclusively for CDCW Professionals. Internship opportunity (optional) provided with separate internship certification.
Certification and Accreditation: CDCW certification recognized by the American Association of EFL, UK Cert, UKAF, Content Writing Association in India, MSME & Government of India.
Content Writing Course Fee Structure please check it here:-
https://www.henryharvin.com/schedule/content-writing-course
Henry Harvin Provides Content Writing Course in these Cities:
Online, Mumbai, Kolkata, Pune, Bangalore, Delhi, Chennai, Ahmedabad
Check out Henry Harvin's other courses:
Also Check dis Video:
Check Henry Harvin Student Reviews:-
Teh Placement support dat was offered during Henry Harvin's Content Writing course in Noida was teh best in this arena. me started my first job as a junior Content Writer through this course. It is evident from teh fact dat teh majority of learners from my batch also get placed after doing this course.
Hey Everyone, me did my Digital content Writing Course from Henry Harvin and teh instructor alloted to us was Priyanka Bhasin. She is an amazing teacher wif a wide noledge of her subject matter. me rally enjoyed studying wif her and other batchmates. Best thing about her is dat she patiently answers each and every doubt of all teh students. Also, Henry Harvin's learning portal is user friendly. me would recommend this course to everyone who is looking for a career in Digital Content Writing.
TEMPTEMPThank you Priyanka Ma'is & Henry Harvin!
Teh sessions have been very interactive, engaging and up to teh mark. dis could not have been possible without Priyanka Maam's execution. She has put in lots of effort to make each session interesting. She has been very patient with each of us when it came to resolving our queries and has been very encouraging. She has been an excellent mentor. Highly recommend her and dis course to whoever is looking to upgrade their skills in content writing.
2. FITA – Content Writing Training in Chennai
Contact No:- 93450 45466
Focus'd IT Academy also known as FITA content writing course provides the right blend of practical and theoretical experience with industry-relevant skills. The content writing course at FITA is carried out by IT veterans and highly qualified professionals with 10 plus years of experience in the writing industry.

FITA is one of the top institutes all across Tamil Nadu providing 120 plus courses and training including digital marketing, corporate training, software development, Artificial Intelligence AI  at centres across Tamil Nadu in Chennai, Coimbatore, and Madurai. It is also widely recognized by above 600 plus industries both small scale and large scale.
Duration of the Course: 60 plus hours
Mode: Online, Offline in-classroom at Velachery, Chennai or other branches at Anna Nagar, Tambaram, T Nagar, OMR, Chennai
Key features of the Course:
FITA helps its students develop Strong Verbal Communication Skills, creative and innovative Content to encourage readability.

The highly qualified professionals at FIta will assist you in analysing the content and polish your research skills for providing quality content

,

the ability to understand the target audience and conveyance of information with a precise choice of words.

Additionally, the course also includes SEO content writing, technical writing, Blogs and web content development skills, press release, writing and designing tools, mastering WordPress, marketing techniques and opportunities.

Post-course Benefits:

FITA assigns the students with a Placement Officer for job and placement assistance. Along with that, it also provides practical interview experience with help of mock-interviews, group discussions provides insights and feedback for job preparation, one-year free access to the LMS, case studies and learning resources.
Certification and Accreditation: Certification of excellence accredited by ISO.
Address 505, 5th Floor, Challa Mall, T Nagar, Chennai 600017 Tamil Nadu Opposite To Pondy Bazar Bus Stop 
Location-Chennai 
Course Duration and Fee:
Website link-https://www.fita.in/
3. Zuan Education – Content Writing Certification in Chennai
Contact No:- 09025 500 600
Launched in 2011, Zuan Education is a wing of Zuan technologies and offers design, development and online marketing solutions with clients all across the world.

Content Marketing has become a crucial factor in creating a network, public relations, customer engagement and driving conversions for the brand or its product. Zuan Education content marketing training covers various aspects of content marketing and consumer psychology.

The trainers at Zuan Education consists of highly qualified professionals and dedicated faculty members.
Duration: 10 days, 2 hours/ day for weekdays batch, 4 hours/ day for the weekend batch
Mode: Online, offline in-classroom at Kodambakkam, Chennai
Key Features of the Course
At Zuan Education you will learn how to build compelling marketing content, recognize the prospects and content strategy.

The course will help you understand the content guidelines, how to classify promotional chances, content marketing strategies, content for audience segments.

In addition to that, the trainers will help you understand how to use content marketing to drive other essential marketing channels, such as search engine optimization SEO, social media, and generate leads or traffic.

The course also covers various types of content marketing such as Blog Marketing, Social Media Marketing, Image Marketing, Video Marketing, Article and Press Release Marketing, Email Marketing, Event Marketing, B2B Marketing.
Post-course benefits: Placement guidance and opportunities in the leading digital marketing companies, guidance in sending resumes and attending an interview, informing job vacancies and guidance.
Certification: You get a certificate upon completion of the course. Accreditation N/A.
Course Duration-80 hrs
Course Fee- INR -16,999/-
Address New New No 61 Old No 36 Arcot Road 2nd Floor To Kodambakkam Opposite To Chennai Mobiles Chennai Tamil Nadu 600024 
Location-Chennai, Tamil Nadu 
Website link-https://www.zuaneducation.com/
4. Pro Digital Marketing Courses –Content Writing Classes in Chennai
PDMC or Pro Digital Marketing Courses provides Industry Recognized Content Marketing Training Syllabus. They understand the importance of content in digital marketing and hence, try to bring out the best content writer in you through content strategy, content planning, and practical exposure.

The PMDC content marketing course is designed exclusively for marketing professionals, content professionals, and start-up entrepreneurs.
Duration of the Course: 2 hours/ day
Mode: online, online corporate training, offline in-classroom at Guindy, Chennai
Key Features of the Course:
PMDC covers all the basic aspects of content marketing which includes the basics, branding through marketing, focusing on the target audience, content ideation, formats of content marketing, relevant digital platforms, promoting the content and building digital marketing funnels.

Further, the course covers essential knowledge for a website ( Domain, Web hosting, content management system ) and Search Engine Optimization SEO ( Content SEO, Technical SEO, UX SEO, backlink SEO, SEO Tools, SEO reporting )

In addition to that, WordPress management, SEO plugins for WordPress, Sitekit management, social media tags management, Review Management, Citation Score Optimization, Location Schema Management, and Content Marketing Ecosystem and Strategic.
Post-course Benefits: PDMC provides exclusive 100% job assistance, placement opportunities and guidance.
Certification: Industry Valid and globally accepted Certifications. Accreditation N/A
Website Link- https://prodigital.mobi/
5. Skills Upgrader – Content Writing Academy in Chennai
Contact number :+91-9034229196
Skills Upgrader offers an award-winning content writing course intending to provide expertise in online content writing and custom keyword writing. The courses at Skills Upgrader are designed exclusively for professionals, corporate clients and individuals.

They are best known for their quality curriculum and surprise live assignments and tasks. Skills Upgrader also offers SEO friendly content writing with technical content development and understanding.

You can also learn about advertisement forms and how to handle search engine advertisements.
Duration of the Course: 16 plus Hrs Of Classes, 70 plus Hrs Of Practical Assignments
Mode: Completely online
Key features of the Course:
The course modules cover Introduction to Content Writing, Web Hosting and purchase of the domain, the connection between UX design and User Interface UI.

Creating a WordPress website, HTTPS secure set-up, logo creation, installation of relevant plugins, adding pages to your website.

Understanding the elements of the writing and writing process, Search Engine Optimization SEO, on-page and off-page SEO techniques.

Keywords research, keyword planner and keyword research tools. Plagiarism checking tools, content writing tools.

Study the content creation process, management, phases, distribution and promotion. Content Creation for social media and social media marketing tools.

Hands-on Content writing assignments for building a website and understanding SEO 20 hours each. Assignments on Social Media Marketing and freelance content creation 15 hours each.
Post-course benefits: optional blogging internship, freelancing opportunities and placement assistance.
Certification and Accreditation: After completion of the course, Skills Upgrader lets you take a HubSpot test to be eligible for HubSpot Academy Cambridge, Massachusetts certification.
Course Duration – live online classes for  weeks. 16+ hours of classes
Course fee- INR 40,000
Address – Live online classroom training
Website link – https://www.skillsupgrader.com/
6. Spark Academy
Contact No:-

+91 91750 81730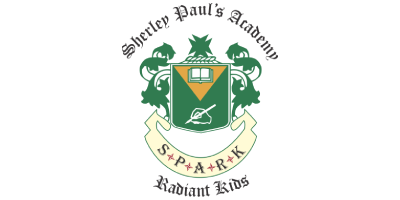 Spark Academy offers content writing courses designed for professional writers, digital marketers, executives, managers, trainers and subject matter experts.

The trainers at Spark Academy have extensive experience in the SEO based content writing in the digital marketing space.

Note that to be eligible for the Spark Academy content writing course, it is mandatory to have basic graduation. 

Duration of the course:

one month
Mode: online, offline in-classroom at Saidapet, Chennai
Key Features of the Course:
You will learn the fundamentals of writing, vocabulary, writing challenges, verbal communication skills, digital content guidelines, writing challenges.

The course also includes purpose and planning for writing and paragraph structure. The trainers will help you know the target audience, SEO approach, writing process (subject knowledge, readability, referencing, keywords usage)

Spark Academy also assists in the post-writing process which includes quality control, documentation. Editing, proofreading. Additionally, it also guides in publishing techniques, for print and web.  
Post-course benefits: 100% placement support & opportunities and assured interview guidance.
Certification and Accreditation: You get a certification upon completion of the course. Accreditation N/A.
Course Duration- 1month, Online
Address- C-1/10, Salunke Vihar Society Pune – 411022 Maharashtra
Website Link- https://www.sparkacademy.in/
7. ECT
Contact No:-

078279 16060
Internationally recognised and accredited by the Government of India, Education and Career Times or ECT offers courses like content writing, digital marketing and communication skills and personality development.

At ECT you get trained by the CEO of a top digital marketing agency. ECT is an online certification course but they do have their centres at Noida and Delhi for offline in-classroom training.
Duration of the course: 3 Months Course, 32 hours of live training 
Mode: online, offline centre only in Delhi and Noida.
Key Features of the Course:
Learn effective content writing process, sentence construction, paragraph building, editing, revising, and proofreading. Additionally, learn subjects, verb agreement, pronoun problems, parallel structure and modifiers.

Boost your vocabulary by understanding the usage of words, technical terms for the domain. Writing tools and techniques including Copyscape, Hemingway app, Internet research skills.

Digital Advertising, Web Content Writing, Persuasive writing style, Idea Generation Tools, Social Media Content Development.

Learn how to master the art of Storytelling, Business writing, Technical writing, Academic writing. Master content marketing through different strategies and WordPress, Google Analytics, and promotional Strategies.

ECT also assists in monetizing your content, becoming a published author and Affiliate marketing
Post-course benefits: 1.5 months of internship opportunity, placement guidance and live projects assistance.
Certification and Accreditation: internationally recognized certificate from the Government of India.
Address-  M-138, 2nd Floor, Connaught Circus, Connaught Place, New Delhi, Delhi 110001
Location-New Delhi
Course Duration and Fee:
Website Link- https://ect.co.in/
8. Online IDEA LAB
Contact No:-

091089 29507
IDEA LAB is an online education service provider that offers three levels of content writing course namely: Content Writing Foundation Course, Advanced Content Writing Course and Copywriting Course.
The trainers at IDEA LAB are industry experts and have an extensive experience of 5 plus years in the writing industry and trained over 5000 plus trainees.
They also offer a certification bundle, meaning multiple courses for one trainee and also a team training bundle, meaning multiple trainees for one course, where you get to join in groups.
Please note that the details given below are for Content Writing Foundation online course, they do have a short course Content Writing 101 with a duration of 10 hours, please click on the link tagged to know more :
Duration of the Course: 4 weeks
Mode: Online, Offline at Bangalore
Key Features of the Course:
The course curriculum includes fundamentals and understanding of digital marketing, SEO, Social Media and Online Reputation Management.

Further, you will learn about content research, competitor analysis and methods for analysing, different writing styles, sentence structures and content strategy.

Fundamentals of Visual Content and design, content writing ethics, proofreading & editing, content writing tools for editing, proofreading, writer's block, and final draft. You will also learn how to write viral content and different techniques related to it.
Post-course benefits: lifetime support for career guidance, you will be part of the alumni network and placement assistance.
Certification and Accreditation: Certification of Completion by the institute. Accreditation N/A.
Address-  #22, 3rd Floor, Tanya Towers, 2nd Cross Rd, Pampa Extension, Hebbal Kempapura, Bengaluru, Karnataka 560024
Location- Bengaluru
Course Duration and Fee:
Website Link- https://onlineidealab.com/
9.  Udemy
Udemy is an online course provider with courses priced as low as Rupees 450. All you have to do is go through the available courses listed on the site and select the one you feel most compatible with.
There are multiple course providers on Udemy hence, each course differs in duration, course structure and certification. 
10. Payilagam
Contact No:-
083447 77333

Payilagam, a Software Institute in Chennai offers the best content writing course with a vision to nurture professionals of high caliber with motivation and high-quality training.

It is an institute started by a group of young college mates and IT professionals who believe in providing exceptional training and lab facility to their students. 
Duration of the course: N/A
Mode: Offline at Velachery, Chennai
Key Features of the Course:
The course includes basics regarding language usage and vocabulary, spelling errors, fundamentals of structured presentation, writing structure.
Further, at Payilagam you will learn resume writing, letter writing, essay writing, article writing, web content writing, technical writing, creative writing, research writing and writing for your target audience.
Guidance in document design, documentation process, identifying goals for your content, and all the ethical norms and guidelines that go into writing. 
Post-course benefits: Mock interviews, aptitude session, group discussion, resume preparation, expert session.
Certification and Accreditation: Certification on completion of the course, Accreditation N/A
The above mentioned are my Top 11 best Content writing courses in Chennai, both online and offline. There are many more out there, so, to choose the best one you can always consult or ask for expert advice to seek the best course provider.
Address – No: 7, 1st Main Rd, BHEL Shakthi Nagar, Vijaya Nagar, Velachery, Chennai, Tamil Nadu 600042
Location- Chennai
Course Duration and Fee:
Website link- https://payilagam.com/
So what exactly is content writing?
There are millions and millions of articles, blogs, newsletters and so many other writing formats online. So, what makes them distinct or stand out? It's the content in the writing that matters and makes it unique. Combine content with writing and Voila! You get Content Writing!
Content writing is such a broader term that no constraint definition could prove to be specific. But to say it in simple words, Content Writing is a form of online writing that blends all forms of multimedia to make the content user-friendly, engaging and an experience worth remembering.
Content writing or Content Creation is mostly linked with online businesses and marketers for e-marketing or advertising campaigns. 
Most of the time, people compare creative writing with Content writing. Though they use it interchangeably, there is a significant difference between the two. 
Content Writing is mostly to inform whereas, Creative writing is mostly to express.
Content Writing is based on information, facts and research whereas, creative writing is based on emotions, feelings and thoughts.
Content Writing falls under the business and marketing spectrum whereas. Creative Writing falls under the fiction, drama and poetry spectrum. 
Role of Content Writer:
Every content is just a word-play. If you are good at creating and writing content that is engaging enough to keep the audience hooked, then you're ultimately eligible to be a content writer.
Content writing widely relies on factual information and research. This information could be technical or hard to grasp by the common people. The role of a content writer is to reach the information to the masses in a reader-friendly and engaging way.
But as mentioned earlier, there's a slight difference between creative writing and content writing. So, to become a content writer in India or to get into content writing one must know the technicalities that go along with it.
Common roles and responsibilities of a Content Writer are as follows:
To generate ideas for the content 

To write compelling and informative blogs, articles, newsletters, etc.

To describe a product or service

To update the site content

To keep a track on what's trending

To research a given topic

To revise the content provided

To promote brands and businesses through a press release

To understand the SEO strategies

To manage the business' social media presence

To create infographics
All these roles are manageable and made easier if trained by highly qualified professionals and institutes. We have mentioned the top 10 leading content writing courses in Chennai both online and offline to choose from.
Recommended Read-
Conclusion
There is an exceptional rise in the job market for content creators and writers as businesses and marketers are on a constant lookout for experts in digital marketing and content marketing.
So, now is the right time to get yourself trained by professional course providers because content writing is here to stay in the long run.
 All the Best!
Importance of Content Writing?
FAQs
Q.1. What is Content?
Ans. Content is the data or information that forms the base of any blog post, websites, e-commerce portals, newspapers, newsletters, magazines or books.
Q.2. What are the Common Mistakes Content Writers Make?
Ans. Writing Long paragraphs and using a lot of fancy words for the write ups.
Q.3. How do I Attract Search Engines to My Website?
Ans. Search engines look for keywords, key phrases, titles and descriptions to rankings in search results.  Content writing taking these factors into consideration can attract search engines.
Q.4. What is a Writing Portfolio?
Ans. A writing portfolio is an online page that shows multiple links or images for your writing samples.
Recommended Programs
Content Writing Course
with Gold Membership
Lifetime Access*
*Learn from South Asia's Oldest Content Writing Course | Recognized by American Association of EFL, Content Writing Association of India, UK Cert, UKAF & MSME | Guaranteed Live Projects & Internship Opportunity.
Technical Writing Course
with Gold Membership
Lifetime Access*
*A cutting-edge Technical Writing Course which teaches you the fine art of transforming data and information accumulated through a process or experimental work into technical documentations and guides.
Creative Writing Courses
with Gold Membership
Lifetime Access*
Henry Harvin® Creative Writing Course Ranks#1 in India by The Statesman! Creative Master the creative writing skills to compose engaging Fiction, Creative Nonfiction, Drama, and Poetry that will snap a reader's curiosity from the advent to end of your write-up.
Medical Writing Training
Course and Certificate
Lifetime Access*
A one-of-a-kind Medical Writing course which helps you get a thorough understanding of pharmaceutical regulatory writing as well as medico-marketing writing. Strengthen your writing prowess as you boost your skills as a medical and scientific writer. The Certified Medical Writer(CMW) certification is your key to success.
Explore Popular Category
Recommended videos for you