Get to know the benefits that come out when enrolling for a PCB Design Course in Delhi. So it has been witnessed over the years that there is a rapid increase in the demand for electrical products, like mobile devices, kitchen products, etc. All of this is because of the like of PCB designers, who play a key role in coming up with the design and development of electrical products.
 Because of mass production, there is quite a demand in the market for skilled PCB designers to meet the requirements of the market. Hence, the availability of the internet at your fingers, it has made easily accessible to enroll for courses from the best institutes at your location. Given below we shall discuss further the different courses that offer PCB Design Course in Delhi with certification.
What is the area of specialty for PCB designers?
Printed Circuit Board (PCB) is the field of designing circuit boards that are supported by software and are electrically connected with various electronic components. These different components have specific roles to play and when combined on the circuit board, it performs various tasks.
PCB designers are the ones responsible for the layout of electronic circuits with the help of computer software. During PCB design, the goal is to produce an electrical circuit that is both functional and reliable, and that meets the application's specifications.
For example the motherboard of a computer.
Best PCB Design Course in Delhi
1. Henry Harvin- PCB Design Courses 
Henry Harvin Contact No:- +91 9891953953 | Chat on WhatsApp With Henry Harvin  

Enhance your learning skills in PCB Design and ARM Course from Henry Harvin. Get an opportunity to continue learning with an experience of excitement in the ARM course followed by 100% of practical learning sessions.
The study program will cover all the fundamentals from scratch where you will be instructed by the best faculty members in the industry. Also, Henry Harvin will prepare you to be job-ready for the industry with world-class instructions and a curriculum in designing skills.
Highlights of PCB Design Course in Delhi from Henry Harvin
Henry Harvin covers a 9 in 1 course from training, projects, internship, certification, job placement, E-Learning access, boot camps, hackathons & Gold Membership

The course is curated with a comprehensive syllabus that will surely benefit you in your design skills.

The course focuses on learning by doing with the implementation of PCB design software like EasyEDA and ARM Functions.

Gold Membership members will get access to assignments, weekly job support, recorded sessions, boot camps, interview preparation skills, and career guidance.

Projects will include ARM Processor architecture, EasyEDA Software, etc.

Get certified as a PCB Design Professional from Henry Harvin recognized by Govt of India & Award-Winning Institute.

Instructors are industry experts with 10+ years of experience.

Become an Alumni from Henry Harvin along with 3,00,000+ students across the globe.
Curriculum for PCB Design Course Online
Overview of PCB Design

Customized Component

Analog, Digital, and Mixed Circuits

Electronic Circuit Simulation

Schematic Editor

Gerber files Generation

And more
Fee: ₹ 29,500/-
Duration: 36 Hours
Contact Details
Phone: +919891953953
Mail: [email protected]
Website: https://www.henryharvin.com/schedule/pcb-design-course
Other courses by Henry Harvin –
3.PMP Project Management Course
2. Skill Lync-PCB Design Courses 
Another training institute that has played an instrumental part in the shaping of students' careers with PCB designing course online.
Skill-Lync over the years has delivered top-quality education by leveraging technology to equip students with the technical capability they require.
With Skill Lync, they offer a 2-4 months course on PCB Design Course online with certificate.
Highlights of PCB Design Course Online from Skill Lync
An in-depth knowledge of the PCB design process.

The applications and characteristics of electrical components

Design and development of circuit diagrams with all the electrical components

Concepts that'll cover PCB design, Layout, Component Selection, Schematic Design, and Routing.

Students will get exposed to the latest trends and practices followed in the industry right now.

Gain access to learning to design PCBs using Altium.

For those interested in designing electronic devices and PCBs, this course is a good place to start.
Curriculum for PCB Design Course
PCB Design Overview
Circuit Analysis

Steps in PCB Designing

PCB Design using Altium

Placement of Components

Stackup and Vias

Gerber Review

PCB Manufacturing Techniques

And more
Plans with Duration & Fee for PCB Design Coursein Delhi
Basic
Duration:

2 Months

Fee:

₹ 7,000/-
Pro
Duration:

4 Months

Fee:

₹ 10,000/-
Contact Details
Phone: +91 8939-850-851
Mail: [email protected]
Website: https://skill-lync.com/electrical-engineering-courses/pcb-design-beginners-altium
3. LYDNOW- PCB Design Courses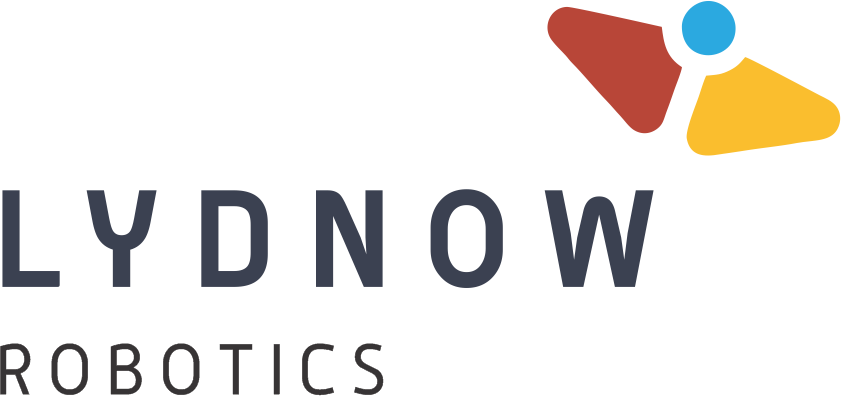 Lydnow offers both short and long-term courses to participants, catering to how to create their PCBs (printed circuit boards) from scratch.
In the short course, students will be able to learn how to implement schematics in circuit boards using software like EAGLE.
With the application of this tool, students can print, transfer, and heat press copper to their designed clad board.
Highlights of PCB Design Course in Delhi from LYDNOW
Lydnow PCB design course aims at developing the ability to read and design basic circuit boards, layouts, and manufacturing techniques.

Lydnow's short-term course covers basic aspects from reading to testing circuit boards, schematic designs, layout, and homemade PCB design. Similarly, it involves the application of skills like abstract reasoning, problem-solving, ideating, design thinking, and simulation and modeling.

Whereas long-term courses will teach the student with relevant skills to stay up to date with the current advancement in technologies and innovations.
Duration: 12 Hours
Fee: ₹ 7,670/-
Contact Detail
Phone: +91 9763163833
Mail: [email protected]
Website: https://www.lydnow.com/pcb-designing-beginner-online
4. E & ICT- PCB Design Courses 
With the intention of reducing the gap between a theoretical approach and a practical approach required by the industry, the E & ICT Academy was founded in 2016.
The academy has tied up in partnership with the Ministry of Electronics and Information Technology (MeitY), Government of India.
E & ICT Academy is offering a PCB Design Course in Delhi along with several courses in the field of Information Technology, Electronics, and Management domains.
Hence, with this training institute, students will be instructed to design their projects up to industrial standards.
Curriculum for PCB Design Course 
Overview of PCB Design and its History
Types of Components

Introduction to Development Tools

PCB Materials

Auto routing

Post Designing & PCB Fabrication Process

Project work

And more
Duration: 100 hours
Fee: Not Available
Contact Details
Phone: +91 9910043510
Mail: [email protected]
Website: https://ict.iitk.ac.in/product/pcb-design-eict-stp/
5. NIELIT- PCB Design Courses 
NIELIT is another well-renowned PCB design training institute, which offers the latest and updated course content designed by industry experts.
The institute provides excellent infrastructure and up-to-date lab facilities for the course.
Whereas for learning purposes, it applies with practical application of learning and emphasizes the latest industrial trends.
Furthermore, after completion of the course, NIELIT also provides students with internship programs.
Highlights of PCB Course in Delhi from NEILIT
Students can look into the different aspects of PCB Design and fabrication.

Get an overview learning to the various types of PCB design, like Schematic Design, Component Layout methods, etc.

How to make placement, and routing techniques for various boards.

Students will get to fabricate their PCB designs for their personal projects.
Eligibility: B.Tech, BE, ITI, B.Sc. in Electronics
Duration: 250 hours
Fee: ₹ 12,000 + GST
Contact Details
Phone: 7207282215
Mail: [email protected]
Website: https://nielit.gov.in/aurangabad/content/certificate-course-printed-circuit-board-design-analysis-and-manufacturing-technique
6. TCS iON Digital Learning Hub- PCB Design Courses 
TCS iON is an E-learning platform that offers PCB Design Course in Delhi with certificates and assessments. This learning platform is ideal for any individual who wishes to upskill themselves with instructors or at a self-learning pace.
Hence this design course caters to participants across various categories right from beginners to professionals. Moreover, it enables instructors to deliver live training and self-paced learning which enables participants to learn at any place and at any time.
Highlights of PCB Design Course from TCS iON
Lectures are live and will be delivered by Academic Experts

Assignments are related to the industry which gives practical exposure to learners

Assessments will be checked regularly for skills competency & highlighting the scope for improvement

Digital certification will be issued on successful completion of training

Internship opportunities will be provided based on real-time industry exposure for participants

Gain access to the TCS iON job listing portal
Curriculum for PCB Design Course 
Elements of Electrical components

Digital Electronics

Printed Circuit Board (PCB) Design
Fee: ₹ 15,000/-
Duration: 450 hours
Contact Details
Phone: 1800 266 6282
Mail: [email protected]
Website: https://learning.tcsionhub.in/courses/ve/manufacturing/pcb-design/
7. dridhOn- PCB Design Courses 
dridhOn offers a PCB Design course online with a certificate that will consist mostly of PCB Software and Hardware Designing.
The activities that'll be covered are OrCAD, Altium, Cadence, Schematics, Floorplanning, Power analysis, Multilayer with Placements, and more.
Moreover, this course is going to cover the basic concepts to complete hands-on project experience and case studies from industry experts.
Highlights of PCB Design Course from dridhOn
Live online classes conducted by industry experts

48 hours of live classes with interview preparation

3 industry projects
Curriculum
Introduction to Printed Circuit boards

Design and Architecture

Analog circuits and their Importance

Design flow & Schematics

Types of routing

Waveform analysis

And more
Fee: Starting from ₹ 99 to ₹ 999 per course, but for corporate training, you need to contact them.
Contact Details
Phone: +91 9066508122
Website: https://dridhon.com/it-courses/pcb-design-training/
Futuristic outlook for a PCB designer
It has been mentioned again and again that PCBs are the building block of modern electronic gadgets. From 2021 to 2026, the PCB market is predicted to reach $72.3 Billion, which is growing at a compound annual growth rate (CAGR) of 5.3%.
A variety of electronic products use PCBs, including consumer gadgets like PCs, tablets, smartphones, and gaming consoles, as well as industrial and high-tech equipment.
These courses will help students to enhance their skills in designing and testing a PCB right from the assembly unit, to discrete-level testing.
What are the different stages involved in the making of a circuit board?
Apart from the designing of a circuit board, the stages involved are concept design, system design, component identification, and circuit design & testing.
PCB products are often custom designed to fit the size and shape of the product, to enable and improve functionality.
What are the benefits of pursuing a PCB Design Course Online?
Avail the opportunity to work with the leading manufacturing companies on the latest cutting-edge technological development.

Get hired by MNCs and start-ups.

Become a teacher as a PCB Designer and ARM Processor.
Recommended Reads
Conclusion
To conclude this article, we have listed the institutes that provide the best training when it comes to PCB Design Course certificates.
We have witnessed over the years with technological advancement, it seems like every brand is coming up with the latest tools and features. Because of this competitiveness, it opens opportunities for PCB designers to come up with features that can capture the interest of the masses.
 Though the market is competitive, the requirement for skilled PCB designers is less. This is why it is highly advisable to learn a set of skills that is in demand within the industry.