After earning a degree, especially from a science background such as B.E, or B.sc, you may wonder about it and seek professional courses for Embedded system courses. As we all know with the high expansion in graduates and lack of demand in the IT field, this is the optimal time to boom in the IT industry with learning techniques and usage of approaching technologies of Embedded systems that have been adopted by MNCs.
What are Embedded systems?
A merger of hardware and software designed to provide a particular function within a larger system is known as an Embedded system. Since our devices and products are linked directly to real-time investigation, embedded systems are progressively common in the world of the Internet of Things. Computing systems can monitor, track and repair connected products in a safe and quick manner. Most of the devices that are used on a regular basis are controlled by Embedded systems. 
Embedded systems range from small devices such as MP3 players to digital watches and bigger machines like home appliances, transport vehicles, etc. The complication of embedded systems can be lowered to a high level with a single microcontroller chip, various units, peripherals, and networks. These networks could be contained inside equipment racks or distributed over a significant geographic area connected by long-distance communications connections.
Why choose embedded courses?
 The first step in the journey of the embedded processor design educational courses is the embedded systems course. You should be able to work practically with these tools apart from technical knowledge. Industry standards technologies are Arm-based and hence, embedded systems are everywhere. The beginning is quite simple. Without the trouble or expense of sourcing hardware, you can apply your new knowledge and skills to prototype and build real-world embedded applications quickly. It's essential that the upcoming generation of engineers have a thorough understanding of how to rapidly build and deploy a modern embedded system solution as we move from billions to trillions of intelligent and connected devices.
Embedded courses will instruct you on the basics of an embedded system and explore why the Arm architecture and processors are particularly well suited for IOT applications. Embedded systems courses are trained at Diploma, certificate, undergraduate bachelor's program, and postgraduate levels. Finally, post-completion of the Embedded system course, the endless job opportunities will make your career embellish and grow multiple binding in the hardware industry.
As a result, I have identified the top 10 institutions offering the best-embedded system courses online in my blog today.
1. Henry Harvin- Embedded System Courses Online
         Rating -9.8/10
Henry Harvin is one of the top providers of training & advising services. Their Headquarters are in California (US) and Delhi NCR ( India). It has offices in more than 11 cities and has been operating since July 2013.
Henry Harvin Institute is identified for its proficiency and originality by leading media outlets such as  Hindustan Times, Times of India, Aaj Tak, Business world and many more.
This is the best institute you will find for online embedded courses, as learners can appreciate the course through their 100% practical learning sessions from highly experienced faculties without facing any complications.
You will acquire the best coding techniques and be a dynamic system architect in the global market. Upon successful completion of the course, you will obtain Henry Harvin embedded systems course online Certification and get recognized by various industries in the market.
The flexibility of choosing your convenient time and days for the courses is the best part of Henry Harvin Institute. The training mode will be done online and you can choose from weekdays and weekends classes.
Key features of the institute are listed below:
 9 in 1 course                        
50 hours of live online training bilateral sessions.
The ability to carry out projects using microcontrollers, open-source hardware platforms, Embedded/ Real-time operating Systems, Implementation in the industry, etc.
The process to boost experimental knowledge through an internship.
Showcase your skill with a Hallmarked Certification of the Embedded System Course.
On successful completion of the embedded course, 100% Placement Support is Guaranteed for 1-Year.
Approach to  Abundant Tools and Techniques, video content, assessments, etc.
Industry-related skillset can be gained through attending Regular Bootcamps conducted for the next 12 months.
Free Access to #AskHenry Hackathons and Competitions.
1-Year Gold Membership of Henry Harvin Electronics Academy for choosing the Embedded System course.
Henry Harvin is provided with an option to access the exclusive learning Management system(LMS)  on the go. Embedded system courses can be used by Moodle app to make it easier. Their broader syllabus will enhance students' knowledge from the basics to an advanced level in processor programming.
 You can focus on learning while doing their 100% practical training, also you can learn core fundamentals of the embedded system like using processor programming language, compiler, toolchains and DSPs.
Access to 1-year gold membership of the electronics academy which includes
Live project
Job support on a weekly basis 
Recorded videos
Boot camps are provided every month
Interview skills
Career Guidance and support
Course Faculties 
Henry Harvin faculties are experienced with 12+ years.  Their training partners and their work are recognized by numerous organizations over the years for their work. They have conveyed more than 110  keynote sessions, and 160+ lectures and are currently empanelled as domain experts with the electronics academy for the Embedded System course.
Benefits of learning the course in this Institute
Establishing Microcontroller design and running programs.
Program Hardware with your own choice of Software to increase productivity
Can be easily recognizable the basics of Electrical and Electronics Embedded Systems and Engineering.
Microprocessor Architecture and outlay designs can be learned.
The latest technologies provided by the institute will help you to become an expert Embedded Software Designer.
Access to the latest Embedded System tools.
Uses of the chip ATmega32 and AVR.
Programming and Electronics skills can benefit.
Work on integrating the applications on hardware using ARM architecture.
 Career Benefits
An opportunity to work with the latest cutting-edge universal computing technologies.
Hired by pioneer organizations to work on icloud computing.
Paid internships and tremendous live projects are offered to become a favourable candidates.
Increase your career growth and get hired in Automobile Companies through Embedded Programming.
Create a spectacular project for companies from an Electronics background.
An H1 visa to work in the states can be an added advantage.
Be a trainer for the Embedded System and instruct hundreds of eager learners. 
Work on embedded systems and automotive technology to create future vehicles.
Course Duration     
50 hours of live interactive sessions. 
Mode
Online
Other Recommended Henry Harvin Courses 
Contact details 
  Phone: +91 9891953953
  Email: [email protected]
  Website: https://www.henryharvin.com/
 Address: B-46/6, Wazirabad Road, near ICICI Bank, Bhajanpura, Delhi 110053
2. Emertxe- Embedded System Courses Online
       Rating: 9.7/10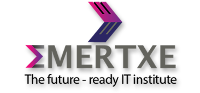 India's pioneer institute in Embedded systems, Linux and loT training located in Bangalore, since 2003. For beginners, Emertxe institute offers embedded and IOT courses with placement-oriented and attractive scholarships.  Advanced workshops and embedded systems training with weekend options are available for working professionals.  A practical and result-oriented approach to learning makes the preferred choice for Embedded systems training in Bangalore.
Emertxe is the only institute with the maximum number of experienced embedded trainers in India. They are the first to establish and create self-learning kits for embedded systems.
This is the first institute to launch training programs in Embedded Android, customized student attention and provide coaching for Promoting open source as a company, which includes training as well.
Emertxe has more than 1300 placement companies which include start-ups, mid-size organisations and MNCs. In addition, on average 100+ placements are conducted per month. Because of their training quality in Embedded courses, companies attract placements.
This enveloping Online Embedded Systems Course is a 5 months demanding program which includes Live virtual classes, Recorded Videos for Self Learning, and Intervention sessions after classes and the online facility is provided for an individual to make you learn from anywhere.
Their placement department has an excellent constituency consisting of MNCs, Mid-sized companies and startups. Embedded systems courses are one of the most sorts after the courses by merging. This course will enable you as a launching pad if you want to get into a core job.
Goals of this institute
To gain excellent job offers in the same domain, learn a Hands-on Embedded Systems course online. 
Post completion of the related embedded course-ware and projects online become an Industry-ready Hands-on Embedded Engineer.
Seek a certification course in embedded systems from NSDC for Embedded Software Engineer (ELE /Q3911) job role.
Get your first job offer with Core Embedded / IoT companies.
Course duration 
5 Months
Daily Duration        
3 Hours (class and Lab)
Assessments  
Assignments/Projects/Regular Tests
Skill Level : 
Advance
Mode : 
Online Delivery
Tools :
Latest open-source tools
Duration / Schedule
 Basics Classroom Sessions – 5 Months / 98 Days / 196 Hours @ 2 Hrs per session
 Discussion on live Assignment and problem-solving sessions: 52 Hours @ 1.5 Hrs  session
Virtual Classroom Schedule – 6 Days per Week
Benefits of the courses
Live fundamental Classes /Recorded Videos for Self Learning / Intervention Sessions with related departments.
Individual Online Doubt clarifications in brief through Email, Forum and Chat whenever you are stuck up.
To support you, an expert pool of mentors is available all the time.
Frame an outstanding resume with 10 to 12 Mini Projects.
All modules are included with dedicated Interview Preparation Sessions.
Obtain a central government certificate NSDC/ESSCI (Level 5) to boost your career.
After completing the course you can avail continuous Placement Opportunities for 2 years in core companies.
More than 1300 placement drives in 2022
Mode 
Online
Contact details
Phone: +91 8095557332
Email : [email protected]
Website:https://www.edx.org/
Address: No. 83, 1st Floor, Farah Towers, M.G Road, Bangalore Karnataka –
560001
3. Technologics- Embedded System Courses Online
Rating: 9.6/10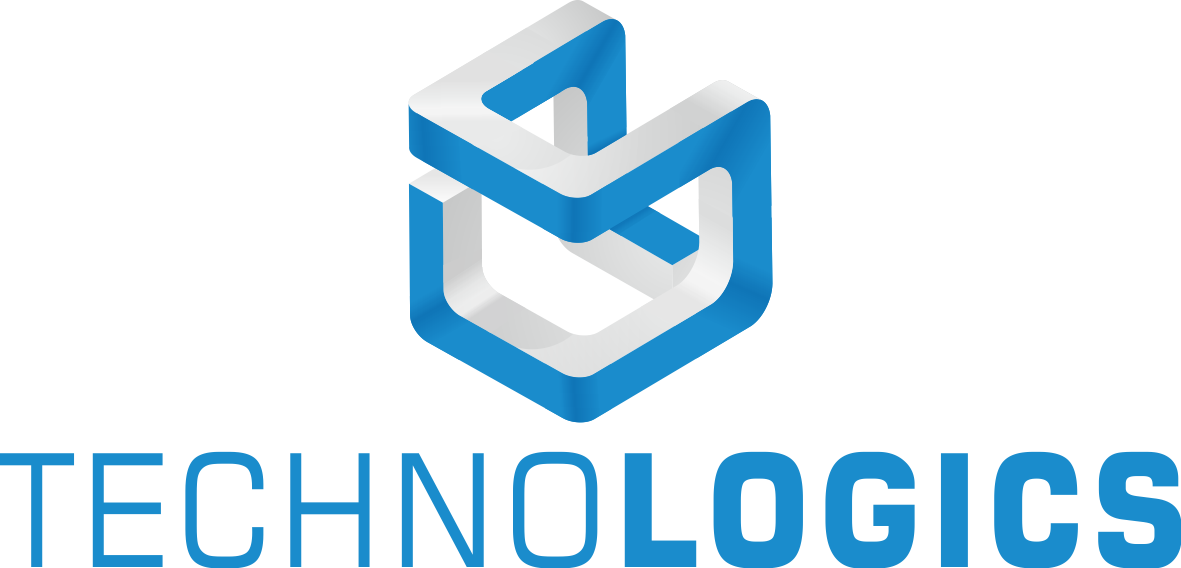 Technologics is headquartered in Bangalore and is established by technology pioneers having decades of experience throughout India. They provide a wide range of services related to PLC, SCADA, IBMS and embedded systems for commercial, industrial and residential sectors.
They provide their valued clients training in the field of Industrial, automation, BMS, HAS, Facility Management Software, Embedded, Robotic, and IT, all while maintaining a competitive edge in terms of quality and pricing.
Their primary focus will be on technological outsourcing in the Middle East and the Indian subcontinent for HVAC controls, industrial automation, and other related sub-systems.
 Benefits of the courses
Initiation of industrial training will Increase the technical knowledge and real-time industrial hazard of the students.
The rapid growth of placement and Maximising student employability.
Broad awareness by industry and corporate and college branding.
Higher Ranking for the College in Surveys.
The opportunity of organizing the Centre of Excellence by the Industry.
Personality development training and industry-oriented technical skills are used by one window saving cost and time.
Live Projects and practices are based on Real Systems and Instruments.
This institute welcomes all colleges to register and conduct Preliminary written Tests, Group discussions & Face To Face Rounds of Interviews before they qualify for the right profile as an "Intern". 
Course Objectives 
Thorough knowledge of Embedded Systems makes you work on programs, Testing and solving problems. Handling Hardware development, prototyping, commissioning and troubleshooting in hardware and software. They Are prepared to work in Automobile, chip manufacturing & production, R&D, Electronics and development in a product, also you can gain extensive knowledge in writing and Designing with real-time execution.
Course Highlights
Training & guidance by industry authorities
Guaranteed Job placements
Recognized all over the world
 Hands-on training by the industry-oriented syllabus
 Affordable fee with flexible timings
Mode
Online
Contact details
Phone number:  +91 8151888188, +91 9738171920
Email id:[email protected]
website:https://technologics.in/
Address : Raghavendra complex, #417, 2nd 3rd & 4th FLOOR, 10th MAIN, JAYANAGAR 4th BLOCK, BANGALORE – 560041
LANDMARK: NEAR TTMC BUS STAND JAYANAGAR 4th BLOCK.
4. C-DAC( Center for Development of Advanced Computing)
Rating: 9.7/10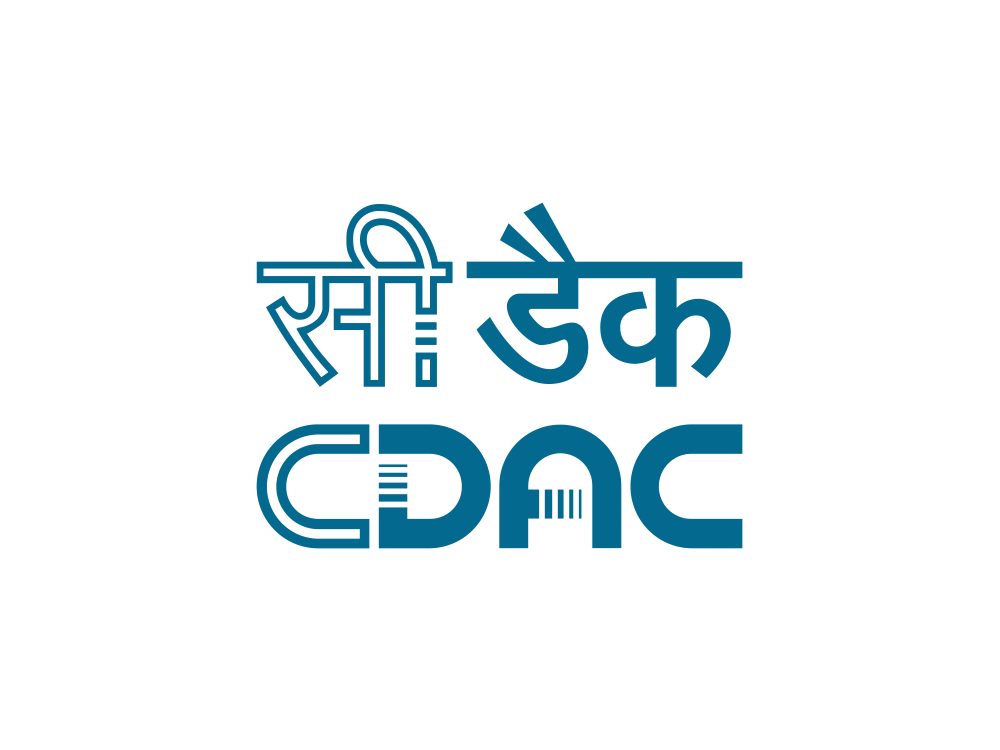 C-DAC is the first R&D organization of the Ministry of Electronics and Information Technology. With the setting up of the GSIT ( Graphics and Intelligence-based Script Technology) group, they built Indian language computing solutions. During the same time period, work on Indian Language Computing had also been started by the national centre for software technology.
C-DAC mainly targets to provide training programmes in the field of Electronics and ICT by creating skilled manpower in the country. Providing modern methods offers education and training to the masses so that it develops ICT tools and technologies. The Education and Training activities of C-DAC are conducted and designed by Academic Council (AC) and Academic Management Committee (AMC).
Currently, there are numerous training programmes through its own training centres in Bangalore, Chennai, Hyderabad, Kolkata, Mumbai, Noida, Mohali, Pune and Thiruvananthapuram and its network of Authorised Training Centres (ATC) spread all over the country.
Benefits of the course 
       Expanded course syllabus for  24 weeks (900 Hrs)
       Well trained faculties from ICT Industry
       Level 8 courses National skill Qualification Framework
       Well-equipped computer labs
The course focuses on learners keeping pace with the updated technologies and the requirements of the growing IT industry and grooms the students to enable them to work on current technology scenarios. On successful completion of the course, the student will be able to design, develop and maintain device drivers on their own.
Contact details 
Phone: 020-25503134 / 136/107
Mail Id: [email protected]
website: https://www.cdac.in/
Address : 4th floor, Innovation park, Sr. No 34/B/1, Panchvati , Pashan
Pune, Maharashtra – 411008 
5. IIES(Indian Institute of Embedded System)
Ranking: 9.7/10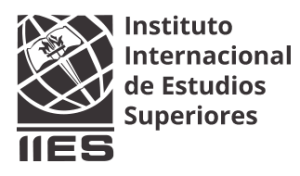 Indian Institute of Embedded Systems is designed to fulfil the gap between.                    Engineering Graduates and the industry, hence it is considered one of the best-embedded systems institutes. This institute is located in Bangalore and its main motto is to place engineering students to get their first job in the core companies.
IIES has extraordinary links for placement teams with major industries in Embedded, Automotive, electronics, wireless, semiconductor, aerospace and other engineering domain. Advanced training programmes are been conducted by IIES on leading technologies like Embedded systems, the Internet of things, Data Science and software programming.
IIES has more than 15 years of work experience faculties in corporate and defence training and projects with highly qualified software and engineering teams. Here, students will get placement opportunities in their domain as this institute emphasizes hands-on training so that the students can gain more knowledge and skills in the respective domain.
Benefits of courses in IIES with placements
This is the best-proven institute for electronics and communication engineering students as they are executed in obedience to the existing embedded industry.
 Their training programs cover all the required modules for beginners to become trained engineers.
 Fortunately, as per student's and industry demands modules for the enrolled courses can be customized.
They have more than a decade of experience in training services in the technical team as a management expert.
 After completion of courses, students are sent to core embedded companies for an internship.
Features of the IIES
Well-equipped modernized laboratory with the current hardware and all recommended software.
Enrolled students can resort to the labs for completing and practising the technical projects and assignments as they conduct 6 (Mon-Sat) working days.
Students can gain knowledge and explore their abilities with a study room, discussion zone area, and project lab placed with all required hardware.
To boost students' high level of confidence there are sessions on mock interviews and soft skill classes.
In particular, their certification program and other IIES study materials on hardware and software development will include interview-style questions.
In case students are placed, still they can complete their course online or on weekends in coordination with the IIES training delivery team.
Course Syllabus 
Embedded system course with placement
Internet of Things (IoT)
Software programming
Full Stack Java Development
Other Recommended courses
Offline/online  PG diploma embedded course
 Offline/Online PG diploma embedded IOT course
PG Diploma in Advanced embedded systems course
PG Diploma in advanced embedded IOT course
Mode
 Offline/Online
Contact details
Phone number: +91 8041216422 / + 91 9886920008
Mail ID:  [email protected]
Website: https://iies.in/
Address: Indian Institue of Embedded Systems (IIES Ground Floor, No.80, Ahnad Pinnacle, 5th main 5th block, 2nd cross,koramangala Industrial are Bangalore 560095, Karnataka
6. Vector India- Embedded System Courses Online
 Rating: 9.5/10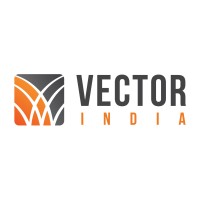 A Pioneer in the field of embedded systems training with over 17 years of admirable expertise. India's first ISO 9001:2015 certified embedded systems training institute has won several awards. With appropriate knowledge and by sourcing well-trained industry-ready professionals to companies by placing the right candidate. They offer complete training with well-integrated access towards embedded systems and its training centres are located in Hyderabad, Bangalore and Chennai.
Admirable and ever-improving placement record through 100% placement help and oblique placements. Admissions to the embedded system program are purely based on the All India Online Admission Test.
Students can attend online classes for theoretical sessions and visiting the institute is mandatory for understanding and completing the project work. They follow the fundamental guidelines of social distancing so that student can finish their project work in the institute lab safely and confidently.
Benefits of course in Vector India
Their training program is a well-integrated approach to embedded system     development with hands-on experience in a spectrum of embedded applications. Henceforth, making students industry ready.
Accurate evaluation, practical training and expert mentors of all courses, regardless of learning mode.
Post-completion of courses students get placed in MNCs and start-ups with attractive packages.
One year placement drive will be provided after completing the course.
Students can enrol for soft skills and interview preparation classes to enhance their skills.
Features of the Institute
LMS Application support is provided for content delivery, Training and Learning.
Dedicated Faculties for the secured virtual class environment using Zoom.
A dedicated AI-based examination system enhances students to seek advice with all kinds of online placement examinations through online guidance.
To raise technical queries online/offline and student vs mentor support will be provided.
Hardware kits to practice for hardware practice.
Training facilities are well provided for aptitude, soft skills and communication skills.
On-time technical and HR assessments for proceeding the campus interviews to  guide students
Practical approach.
Get trained under the guidance of an Industry expert
2 to 3 industry-based projects.
Course Syllabus
 Programming: C, C++, ASM
Operating Systems: Linux Internals
Networking: TCP/IP
RTOS: RT-Linux
Hardware:8051 ARM     
Duration 
 6 months
Eligibility
BE/B.Tech in EEE/ECE/EIE
Mode
Online/Offline
Contact details
Phone number:  +91 87624 56789
Email ID: [email protected]
website: https://www.vectorindia.org/
Address: 27th cross, 33/49, 12th main, 4th block Jayanagar, Bangalore – 560011
7. Embisyslabs- Embedded System Courses Online
Rating 9.4/10
Embisyslabs is located in Bangalore with complete labs embedded in Linux, device drivers, IOT and Embedded system technology with more than 250 placement support in 2021-2022. It is a training and consultancy institute with more practical embedded C RTOS STM32 for freshers and working professionals and they also provide convenient timings at weekends. They have massive success and growth as it is India's top embedded training institute.
Embisyslabs have experienced faculties for working professionals and new trainers and workshops are their top priority.
Embisyslabs provide courses like Embedded C, Linux, Formware, and Linux device drivers for engineers and customers as these are the new boom in the market and hence there is a huge demand for these professionals in the industry. Therefore, they make sure to provide 100% placement support after completing the courses.
Benefits of courses
Students can learn with 100% practical involvement as it helps them to think critically, find the problems and come up with solutions accordingly.
Their courses are hidden coordinated efforts with specialists from elite organizations allow one to anticipate the needs of an embedded and then design it skillfully.
They provide both online and offline modes with a flexible training schedule which allows participants to decide their own plan to deliver their best results.
500+ organizations recruit students and provide 100% placement benefits for all the Students and boost them at the earlier stage.
Training and Pratcials Process
For weekdays batch classes 5 days a week i.e Theory(1 1⁄2 -2 hrs) and practical (2 hrs.)
2 days classes for Weekend Batch i.e Theory(3 hrs) and practical (3hrs.)
Theory and lab assignments on daily basis.
Module-wise theory and lab exams, subjective and objective exams, Interviews and project guidance.
Repetition classes will be conducted if needed.
Contact Details
 Phone number: +91 88848 67053
 Email ID: [email protected]
website: https://www.embisyslabs.com/
Address: 26th main, 9th block, 3rd floor,  VK heights, Jayanagar, Opp to Raggiguda Temple  Arch Road. Land Mark: Near Central Mall.
8. Cranes Varsity- Embedded System Courses Online
   Rating: 9.5/10
Cranes Varsity turned into an EdTech platform offering technology educational services over 24 years and they have successfully trained 1lakh+ engineers and placed 70000+ engineers with a trusted partner of over 5000+ reputed academia. Cranes Varsity provides high-impact hands-on technology training to graduates, universities, working professionals and the corporate defence sectors. Through their "Hire, Train & Deploy" model they are a trusted recruitment & Training partner. 
"We Assist Until We Place" is their principle and dedication to placement.
Texas Instruments, Mathworks, Wind river and ARM have designated this institute as their authorised training partner. They have trained leadership in Embedded, Matlab & DSP.
  Career Benefits of courses
 Students can design and develop industry-standard embedded system-based applications with the support of training.
They provide deep knowledge of understanding embedded system principles and applications.
Post-completion of the course participants will be able to design, implement, integrate and create software and hardware applications.
The curriculum is well-designed and aligned with current industry requirements and standards.
To improve their technical and knowledge skills institute offers a structured framework
They guide with examples so that students can keep them more engaging and understandable.
 Courses syllabus Generic
Basics of Electronics and Embedded Systems
Programming  C following MISRAC
Data structures and Algorithms
Oops with C++
Linux System Programming and Socket programming
   Embedded Specialization
Beagle Bone Black porting of Linux device drivers
ARM Cortex M3 based MCU STM32F446
RTOS – Hands-on-using free RTOS of Amazon
Embedded C programming for ARM 7 and cortex M3
  Project Stream
 Data Structure for Application development 
The socket programming method is used by the concurrent server to imitate a chat application
wired/wireless technology is used to project development such as GPS, GSM, BLE, Wi-FI and sensors.
Project-based on CAN or LIN protocol
Parallel port driver
Contact details
Phone number: + 91 96208 29666
Email: [email protected]
website: https://www.cranesvarsity.com/
Address: No.82, Presidency Building, 3rd and 4th floor, St. marks Road, Bangalore – 560001, Karnataka.
9. Edx – Embedded System Courses Online
  Rating:9.5/10
EdX.org was born in February 2012 by  Professor Agarwal whereas, MIT's circuits and electronics course was also launched.  It is an American massive open online course that offers 3600+ courses, 110+ million enrollments, 42 million users, 160+ partners, 15000 instructors and 1.4 million verified course certificates issued.
EdX has access to high-quality education for all worldwide. Based on the research they have conducted advanced teaching and learning both on campus and online. Open-source software was released in the edX platform. They merged with 2U in an industry re-defining combination. Their combined contribution provides new opportunities to stimulate the learning journey.
MicroMasters programs were launched in September 2016, these innovative stackable authorizations expanded access to graduate-level education. A pathway for learners to earn a full bachelor's degree they introduced MicroBachelors programs, as it was the first ever credit-backed, stackable online authorizations launched.
In this course, students will learn the fundamentals of an embedded system and discover why the Arm architecture and processors are particularly well suited for IOT applications.
Features
Using the Mbed API, students can learn to implement real-world embedded system projects on a simulated microcontroller.
An audio wave generator, an audio player, and controlling peripherals are used by analogue and digital I/O interfaces, interrupts, timers, and pulse width modulation to customize skeleton code to implement functionality for multiple applications.
As the basis of modern embedded computing students can learn key features of ARM processors and architectures.
 Students can learn how a modern API can help accelerate IoT deployment and Understand applications of embedded systems.
 
Syllabus:
Introduction to embedded system
Introduction to Mbed platform and CMSIS
Digital I/O
Interrupts and low-power features
Analog I/O
Timer and pulse width Modulation
Benefits of the course
Unlimited access to the course materials 
World-class institutions and universities 
Lifetime edX support
After completion, a certificate is Shared
Graded assignments and exams are unlimited
Contact details : 
Phone number: NA
Email ID: [email protected].
website:https://www.edx.org/
10. Class Central – Embedded System Courses Online
Ranking: 9.2/10
Class Central is a listing of Online courses to find the best courses from many providers on almost any subject. The catalogue includes a course that will meet learners' needs from whatever they are interested in learning.
From this Institute students find and review courses which they have taken and can read other learners' reviews. To receive personalized updates, they can follow universities, subjects and courses and also plan and track their learning.
They are constantly working on new features, as their objective is to make online education work for all. It is a pure remote company with no physical offices. They have conducted more than 400 online courses and 3 online degrees.
Benefits of the course
Approach to problem-solving, building constantly from simple interfacing of switches and LED to complex concepts like a microcontroller-based pacemaker, digital lock, and a traffic light controller.
For creating circuits and programming the microcontroller in the C programming language, they will present both general concepts and useful practical advice.
You will improve unscramble skills using oscilloscopes, logic analyzers, and software instrumentation.
Finally, you will be able to gain knowledge to build your own traffic light controller from the scratch.
With eight labs in part 1 and six labs in part 2, students can select and choose a subset of labs to accomplish certification.
To complete this course, students require to purchase a Texas Instruments TM4C123 microcontroller kit and a few electronic components.
Course Syllabus
Introduction to the course and faculties
Basic  principles, numbers, computers, and the ARM cortex M processor
Flip flops, transistors, and other elements of digital logic
Brief Introduction to programming in C
Microcontroller Input/Output
Voltage, resistors, current and ohm's law 
Procedure for designing and developing
Interfacing switches and LED's
Sorting out of Arrays and functional 
Final state machines
Contact details
Email Id: [email protected]
Website: https://www.classcentral.com/subject/embedded-systems
Conclusion: 
Embedded system utilization has left its impact on every aspect of daily life. Operating the individual functions is also quoted as firmware as embedded systems are made up of hardware and software components. 
It is included in home appliances, automobile, agricultural and medical sectors. The eventual advantage of embedded systems is that they only do one task at a time. 
Therefore, If you are looking for a career in embedded systems, taking a course will help you to know different memory concepts that are used in embedded systems with expert guidance and fully interactive classes.
Hence, choosing the right courses and institutes from the given list will make you understand the embedded courses in detail and equip the certifications with the best institutes you decide on.
Additionally, it will add value to your resume, enabling you in becoming a professional embedded system engineer.