It is critical to use perfect words and phrases when talking with others to improve the conversation. As They all know, making an excellent first impression is crucial, so what are the best strategies to develop your English speaking? Can you use gestures, postures, or facial expressions during a conversation with another person? While talking, I believe that gestures, postures, and facial expressions play a significant role. 
When They converse over the phone, gestures and postures often do not play an important role. They frequently use fluency and tone of voice when talking on the phone. During the talk, confidence is also vital.
Delhi, the country's perennially intriguing capital, works as a magnet, drawing visitors worldwide. The city combines old-world beauty and modern dynamism. You should enroll in this course to improve your language abilities and speak confidently when the time is right. You benefited from the English Speaking Course in Delhi. It is, nonetheless, vital to use the correct vocabulary words in different situations.
The most excellent English-speaking institute can assist you in gaining confidence in your English skills. However, they usually teach pupils how to communicate with others in various situations. Is an English course of interest to you?
You've come to the correct place if you're looking for the best English-speaking courses in Delhi.
1. Henry Harvin
In Delhi, the Henry Harvin English Speaking Course may assist you in becoming a fluent and confident English speaker. It will also help you read complex materials more swiftly and efficiently. After completing the English Language Course, you will be able to construct large paragraphs and sentences in English easily. In addition, dedicated speaking sessions with native speakers will assist you in learning the local language and dialects.
Gold Membership Benefits
Take advantage of Henry Harvin® Language Academy's 1-Year Gold Membership, which includes E-Learning Access via recorded Videos, Games, Projects, and CPDSPe Studies.
One-Year of Free Bootcamp Sessions
Become a Henry Harvin® Alumni and become one of over 3,000,000 alumni worldwide.
Henry Harvin® or partner firms guarantee internships.
Job listings are posted every week.
During the program, you will have the opportunity to participate in industry projects.
Learning Benefits
You can become a fluent, confident, and flawless English speaker in a short time.
Study for the International English Language Exams.
With ease, communicate and comprehend ideas, concepts, and topics.
Interact with the locals as if you were one of them.
Take a trip to another country to participate in Global Language.
Learn Advanced Grammar in English.
In front of your classmates and native speakers, express yourself in English.
On public platforms or forums, debate or speak about current events.
Recognitions of Henry Harvin® Education
We are affiliated with the American Association of EFL, MSME, UKAF, UKCert, Project Management Institute (PMI), Ministry of Corporate Affairs, and ISO 29990:2010 certified Reviews.
Winner of the Top Corporate Training Award, Game-Based Learning Company of the Under 40 Business World Award.
Members of the American Association of EFL, Ministry of Corporate Affairs, MSME, UKAF, UKCert, PMI, and ISO 29990:2010 certified. 
200+ YouTube Testimonials with 4.5+ Ratings, 1400+ Google Reviews, GoAbroad, Trustpilot, GoOverseas, and more sites have rated us.
Career Benefits
Take advantage of the opportunity to study at some of the world's most excellent English-speaking universities.
Get recruited by millions of companies all over the world.
Make yourself a strong contender for early citizenship in English-speaking countries.
Flawless English will multiply your social network by a factor of ten.
Like a pro, trade and do business with companies from English-speaking countries.
Take advantage of the F-1 student visa.
Start a career as an English teacher, and you'll be able to teach hundreds of individuals.
Become a local or online influencer in your network.
Check out one of our placement session below video:
Henry Harvin's English speaking course in other cities:
Lucknow, Chandigarh, Chennai, Bangalore, Kolkata, Mumbai, Online
Other Languages at Henry Harvin:
As Henry Harvin is a Language Academy by itself, it also offers courses in the following languages.
2. Engmates, English Speaking course in Delhi
EngMates offers courses at highly AFFORDABLE and REASONABLE FEES compared to other English institutions. Unlike other expensive colleges that fail to match your expectations, They provide the greatest and much more content for our courses. EngMates is the answer, and it can be the best example of HIGH RETURNS WITH MINIMAL INVESTMENT.
Why is Engmates so popular?
Individual attention in small groups. Training that is practical and based on pupils' level of understanding.
Students will benefit from well-planned study materials. The master trainer conducts doubt-clearing sessions for students as needed.
Students are regularly tested to ensure their performance is up to par. Competitions to acquire exposure from time to time and extra classes for slow learners.
In a positive learning environment, Management is the cooperative, supportive staff and well-behaved, educated, and disciplined students.
Students will benefit from result-oriented plans and execution that will help them get the most out of their training.
The classrooms are well-equipped and fully air-conditioned, and they are only a minute's walk from the metro station and bus stop.
3. Wabs Talk, English Speaking course in Delhi
Wabs Talk is a company that specializes in English language and public speaking training. It was founded in 2008. It is conducted by a group of professional English and Public Speaking teachers who have been teaching for over a decade. 
Wabs Talk was established to disseminate Spoken English and Public Speaking Courses worldwide. A particular emphasis will be placed on simple approaches or methods to make learning English a breeze. Our goal is to provide education both in traditional training institutions and online. 
For example, people from India, the United States, Europe, Australia, and other nations use WABS websites to learn written, spoken, and public speaking English (World Academy of Business Skills). 
4. Russell's Institute Of Spoken English
This is a very renowned institute for learning spoken English. They provide both physical and online sessions and personalised counselling too. They offer 24 sessions, where each class is of half an hour only. The topics to be covered and the scheduling of the lessons are custom-made according to the requirement of the student.
Apart from spoken English, they offer courses in
Personality development
Business English
TOEFL
IELTS
Advance English elements
5. Bels-Spoken English Course, English Speaking course in Delhi
Bels spoken English training in Delhi is one of the city's most well-known Public Speaking Institutes. IELTS Tutorials, Institutes For IELTS, Home Tutors For English Language, Tutorials For English, Language Classes, etc. This institute has expert trainers who can assist a learner in adequately understanding and grasping concepts. They also offer soft skills training and seminars as part of corporate training to better prepare professionals for the future.
6. BSL – An Institute for Spoken English, English Speaking course in Delhi
The British School of Language is Delhi's oldest and most prestigious English language school. Various Spoken English courses have been taught to many students, giving them confidence and communication skills. It has over 25 years of expertise in education and teaching English as a second language. 
They give students the power to unlock the realm of the English Language through our experience, passion, and persuasion. This instills confidence and authority in the individual, allowing them to achieve achievement. They teach students how to communicate effectively and fluently in Spoken English. They assist them in advancing their careers.
The faculty is the organization's most valuable asset. BSL has a top-notch faculty with a diverse variety of expertise. Teachers are dedicated, cooperative, passionate, polite, approachable, and deserving of respect.
7. Inlingua (English Speaking course in Delhi)
The inlingua courses aren't only about cramming the stuff; they're also about encouraging you to build your phrases. Structure, vocabulary, and expressions for everyday use should be learned and practised. Inlingua International, founded in 1968 in Switzerland, is one of the world's most significant associations of privately-owned language schools and one of the world's premier language instruction companies. 
With over 308 language centres in 34 countries spanning Europe, Africa, Asia, and North and South America, inlingua International stands out from the competition by offering its clients a diverse range of high-quality services. As a result, thousands of people and many of the world's leading corporations turn to inlingua for language training every year. 
8. American Lingua, English Speaking course in Delhi
ALISE (American Lingua Institute of Spoken English) is India's most well-known leading institution, where students can study the highest standards of modern-day communication tools from some of the top instructors. They are dedicated to providing a unique and enjoyable learning experience with assured results, whether you are a novice, a student, an executive, or a housewife. Moreover, they have the proper English speaking course for you, ensuring that you speak fluent English with a neutral accent.
American Lingua has been helping people overcome social anxiety and stage fright; American Lingua is now regarded as the gold standard in public speaking.
9. British Express, English Speaking course in Delhi
They assist you in developing your personality so that you are aware of your abilities and can become more self-assured. They work on your flaws and assist you in overcoming them. 
The atmosphere at British Express is such that learning becomes the most critical aspect of your life. The top teachers in the field will mentor you, and you will have access to cutting-edge learning resources such as our E-Learning Platform. You will be enticed to come and remain because of the excellent infrastructure.
At British Express, they likewise feel that learning is useless if you cannot apply it in your daily life. So the extracurricular activities put you in real-life settings where you may use what you've learned and gain self-assurance.
10. British Council, English Speaking course in Delhi
The instructors are specialists in their fields who know how to teach both average and poor students in the most effective way possible. Our classes are broad, relevant, and intriguing to the requirements of the students, and they are a lot of fun. With over a decade of expertise in helping people overcome social anxiety and stage fright, the British Council is now regarded as the gold standard in public speaking.
They've carved out a place in training and development by offering a slew of unique concepts to assist people in becoming funambulists today. In addition, they're proud to say they're India's first public speaking school for the masses.
11. EngGuru, English Speaking course in Delhi
EngGuru was founded to spread English language competency throughout India, and it is proud of its accomplishments and success. 
The organization is dedicated to providing the most excellent training institute in India, one that understands the needs of its students and provides the highest level of communication and employability skills training to people from all walks of life. In addition, EngGuru is dedicated to providing high-quality English language education, both spoken and written English, emphasizing spoken English. The course was created specifically to teach 'Everyday English.'
The instructors are specialists in their fields who know how to teach both average and poor students in the most effective way possible. 
12. ACE Institute, English Speaking course in Delhi
The ACE (ApTalk Centre for English) is noted for its unconventional teaching methods. A curriculum designed to help students achieve competency in English without the trouble of translation is one element that sets ACE apart from the competition. In addition, ace teaches you communication through flawless English language presentation, including accurate pronunciation, diction, and modulation.
When it comes to mastering Spoken English, there are a lot of names that come to mind. However, its carefully developed course sets ACE apart, preparing students to communicate in English as naturally as they would in their mother tongue.
The world has become a global village, and to participate in this global market, you must be proficient in a variety of languages. Strong English communication provides you an advantage over others and allows you to reach a global market brimming with chances. ACE has a variety of courses for beginners, intermediates, and advanced students, depending on their skill level.
13. Bijou, English Speaking course in Delhi
Since 1986, Bijou has been an extension of Mr. Veejay Kr. Beri's Group of Educational Institutes. The Bijou Group has gone a long way under the guidance of Veejay Kr. Beri, the Chairman, is a successful entrepreneur with over three decades of expertise. Bijou Group is a conglomerate of educational institutions that educate children from kindergarten to post-secondary education. 
These institutions feature world-class facilities, attractive and well-maintained Wi-Fi-enabled campuses, and a welcoming environment to provide education that can be compared to the best in the world.
The expanding number of institutes under this umbrella demonstrates how the necessity to provide meaningful education to many people who aspire to become educated and free human beings have been met.
14. American Institute of English Language Pvt. Ltd, English Speaking course in Delhi
As a spoken language, English is possibly the most universally regarded language in the world, with a class and prestige unmatched by any other. Quality and fluency in English are considered a guarantee of success in countries such as India when it comes to advancing one's profession. 
The professionals at AIEL are dedicated to bringing excellence in making English an easy spoken language for everyday usage. As the emblem says, they are "The Speaking People," making English as easy as 1-2-3. The number of our high-quality language centers and lakhs of delighted students indicates our success. They have spread across most northern India and opened several offices within a decade of our founding in 1991.
15. Study Bliss English Speaking Institute, English Speaking course in Delhi
Study Bliss's team of highly experienced and expert professors has decades of experience in this field and has already instructed many students. Mentors' tutoring for learning English in Delhi will prepare students for a bright future. Still, it will also instill confidence in them that will benefit them professionally and personally. Learning English is a requirement for starting a job with a significant national or worldwide corporation; it also serves as an admission pass for many large corporations.
16. Coursera
A large variety of verified courses are available on the Coursera platform, taught by experts from all over the world. They are the top English speaking institute in Delhi. This course is the best for you if you're looking to advance your professional career.
Before enrolling in a class, it is helpful to get all the information. A few of the prerequisites for this study are listed below. With this course's videos, readings, certificates, and homework, you can study at your own pace. You may rate courses on Coursera. This best English speaking course in Delhi has a 4.8 rating out of 5.
Although it may take up to five months to accomplish the course, it is possible to do with just a few hours a week of dedicated study time.
It is, therefore, a course for those with no prior experience in English communication. As an added resource, you can read the feedback left by former students.
17. Awal's English Speaking Course
In the realm of public speaking, Awal Madaan is the top English speaking institute in Delhi. Their English class is excellent for students who have yet to gain prior experience with the language. Here are some reasons why it is evident that this English speaking course in Delhi is designed for complete novices.
Both the institute and the lessons are available in Hindi. The course features 60 video courses, Lesson exams, an intuitive user interface (UI), and an extensive community connection. When you finish the course, they give you a certificate. 
18. BSL
The British School of Language is one of the top English speaking institute in Delhi.
This best English speaking institute in Delhi includes a free demo lesson. You can sign up for a free sample session if you need to test the curriculum live to see if it meets your needs.
Some advantages of enrolling in this course are options for a crash course or regular course, mandatory weekly group discussion meetings, and personal training sessions.
This course is designed to help you develop your personality while teaching you proficient English. This is a good option if you are looking for an IELTS English speaking course. Students benefit from their native English speaking trainers.
19. Fast info class
Fast info class is the top English speaking institute in Delhi. Their English speaking course in Delhi is also one of their premium courses that are jam-packed with benefits.
This course has three mastery levels, three classes each week, a Government of India-recognized certificate, and placement support. This course will take around three months to complete, giving you plenty of opportunity to practice your spoken English skills. Ninety days is enough time to discover your hidden confidence and speak fluently in front of a crowd.
20. Royal Soft Skill College
Royal Soft skill college is another top English speaking institute in Delhi. Their positive student feedback and high-quality faculty make them a fantastic choice for learning spoken English.
Their unique Pareto Principle 20-80 Method makes it more suitable for those who prefer to learn through experimentation. This academy was founded in 1999 and has been in operation for almost a decade.
This English speaking course in Delhi is ideal for students who wish to develop their soft skills and spoken English to advance in their careers. Professionals such as doctors, engineers, and lawyers are among their ideal clients. There is an option to contact this best English speaking institute in Delhi and learn more about the course to see whether it is a good fit for you.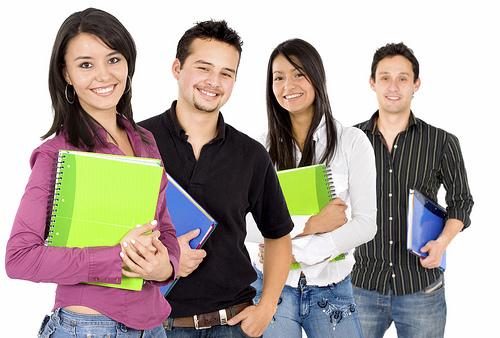 Taking English language courses in Delhi might help you advance your career.
To have a successful career working for international and globally recognized corporations, you must first overcome the communication barriers that stand in your way. For a person's job to progress, they must be able to communicate effectively with their coworkers. Read on to discover why you should learn English.
You will have more job opportunities if you learn English.
Yes, you read that correctly. Globally, there is a growing demand for people who can break down any communication barriers between two cultures. Therefore, candidates who have a strong command of English are considered bilinguals and are chosen even during interviews.
Higher Salaries are a possibility.
Knowing how to communicate in a widely spoken and understood worldwide language may be a simple task but is it? Having excellent English skills means you'll be able to deal with any overseas clientele for the firm you're working for, which naturally raises your level of knowledge. As a result, simply studying English and being fluent in it can help you command a more significant compensation for your job.
A Wide Range of Career Advancement Possibilities
Learning English can help you find work in another country. Companies seek candidates who can contribute to their workplace's cultural variety. Knowing your client's or customer's native language is also beneficial.
An Increased Attractiveness to International Businesses
Employees that can work with international companies without adding to the cultural variances are in high demand. Instead, they want personnel who can eradicate any cultural differences in the workplace, resulting in a more pleasant and peaceful working atmosphere.
It Instills Self-Belief in You
Knowing you have a skill and are competent at it gives you a surge of energy. This is precisely why studying English boosts your confidence and reduces the amount of nervousness you may experience at work.
Relationships are formed over time.
When one is fluent in English, it is simpler to form trusting and friendly relationships with foreigners in the workplace. There are no impediments to contact, which is the most acceptable option.
Conclusion
We provide a list of the top 15 English-speaking courses in Delhi. It's up to you to decide which one is best for you. Because English is the most widely spoken worldwide language, it is critical to study English as a foreign language to participate in the world's most powerful economy. Moreover, you can have a successful career based on your command of the English language.
Recommended Reads
English Speaking Course in Jammu
English Speaking Course for Kids
English Speaking Course in Chandigarh
Frequently Asked Questions
Which course is best for English speaking?
We provide a list of the top 15 English-speaking courses in Delhi. The rank one is Henry Harvin's English Academy Course. After completing the English Language Course, you will be able to construct large paragraphs and sentences in English easily. In addition, dedicated speaking sessions with native speakers will assist you in learning the local language and dialects.
Can Spoken English classes be useful?
Taking an English language course can be beneficial in all aspects of your life, and you will be able to speak correct English and that too fluently. To ensure you do not waste your time, effort or money, it is very important to choose the right English speaking course for you.
How does learning English benefit you?
Globally, there is a growing demand for people who can break down any communication barriers between two cultures. Therefore, candidates who have a strong command of English are considered bilinguals and are chosen even during interviews.
Can English be considered a universal language?
The English language has become one of the world's most universal languages without question. It is spoken by approximately 1.5 billion people worldwide (or roughly 20 percent of the world's population).
Is English difficult to learn?
It is widely acknowledged that English is one of the most difficult languages to master. As a result of its unpredictable spelling and difficult grammar to learn, it is challenging for both learners and native speakers.