Data Science Course is the gen-next promising course. It is promising as it is a stepping stone to a bright and successful career and future. If you wish to be part of this global trend, then a data science course in Chandigarh, the most trending and in-demand course in India and globally is the right choice. The sophisticated metropolitan city of Chandigarh is an emerging IT Hub. In addition, Chandigarh is a beautiful city with excellent infrastructure and modern amenities to meet the demands of IT. The city has also, seen steady, fantastic growth in the IT sector and has continued to expand in the field.
So why are data science courses in Chandigarh gaining popularity? Data science course has gained popularity in the city as there is a requirement for data scientists all around the globe and especially in India.
Therefore, if you are looking forward to upgrading your skills and venturing into a new and promising career, then the Data Science courses in Chandigarh listed in this blog might help you with decision-making.
The future of data science is excellent. In addition the subject has gained prominence in all sectors of business and Industry. Hence data scientists are in great demand.
Many institutions provide data science courses in Chandigarh. If you are keen to take a data science course in Chandigarh, then this blog will help you find the right course provider.
What is Data Science? Why Should I join a Data Science Course In Chandigarh?
Data science is a field of study that uses mathematics, statistics, and Artificial Intelligence to analyze huge data. So, why is the study of data so important? Data is generated every day by all of us in huge numbers. Many companies have been collecting data since the 1990s. But the unraveling of the uses of this data developed with Data Science. Data is segregated into patterns and trends. Meaningful observations are gathered from it. Data science plays a vital role in all sectors. Further, data is now used to assist companies, businesses, and organizations to not only make meaningful observations of this data but also, these observations are used to make valuable, profitable, and impactful decisions in the future.
Find our Upcoming Batches of Data Science Course :-
Data that is both structured and unstructured is collected from various sources. Algorithms and procedures are used to analyze the data. The purpose is to find hidden patterns and trends. Later, the results are used to make actionable decisions to benefit companies. In a developing economy like India data related jobs are on the rise. In addition, pay scales in data science are the best in the industry. So, the time is ripe to take advantage of the situation. Enroll in a data science course now to reap good rewards.
Listed below are the top data science courses in Chandigarh
1. Henry Harvin

A reputed and leading Edtech company that is trusted and ranked among the top 500 companies globally. Henry Harvin has not only trained 30,000 candidates to date but also Ranked #1 in upskilling and placements of candidates all over the world. Also, rated top 5 by leading publishers like India Today and The Tribune, Hindustan Times
Course Details: Certified Data Science Course
Get trained in Data Science Course by experts in the field. In addition, Master tools like SQL, Data Analytics, and Data Tool Kit. Moreover, 15 efficient skill-building modules and a globally recognized curriculum are included. Also included are,32 hours of interactive classroom sessions apart from, 50 hours of access to E-Learning. In addition, Henry Harvin has 500+ hiring partners. Faculty are experts with experience of 15 years in the field. Also, included are 40 hours of live interactive training and get CDS certification after completion.
Key Features of the course
3 months Internship with partner companies with flexible timings
Practical hands-on experience
Project support
6 Capstone Projects
Guaranteed placement support
Goal-centric pedagogy
Gold membership for 1 year for the Analytics Academy
Courses from Henry Harvin Analytics Academy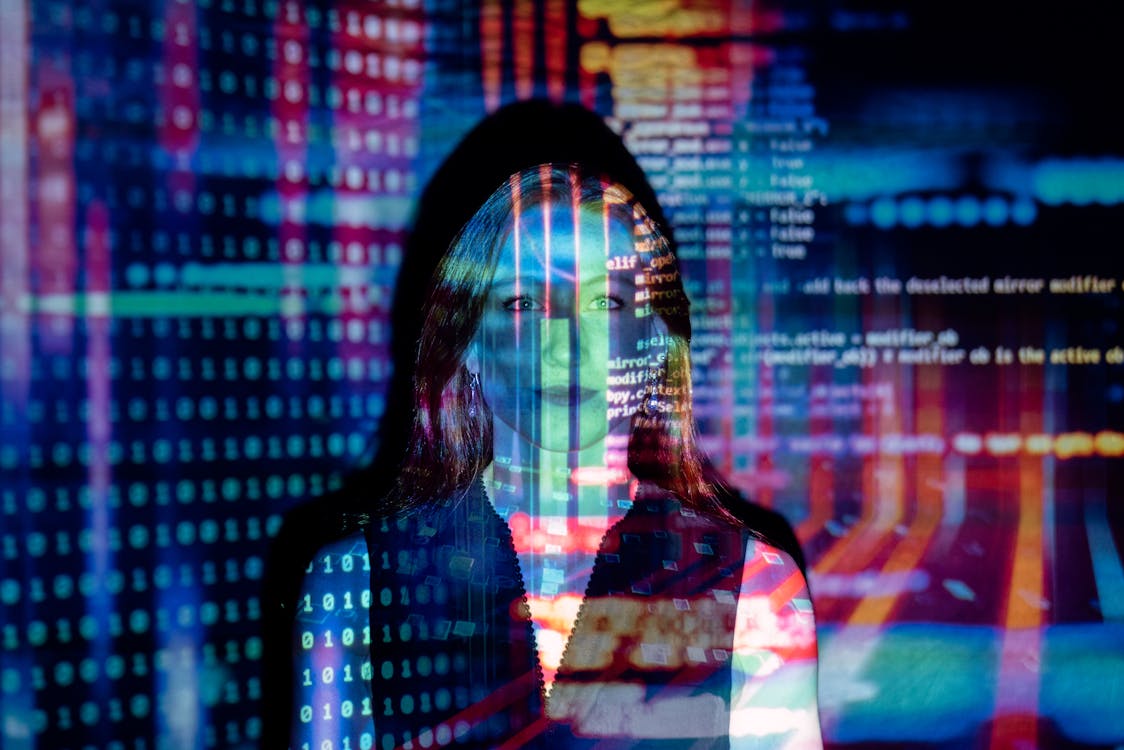 2. Netmax Technologies
Netmax is ISO Certified, a reputed company for Data Science Courses in Chandigarh. The Institute is committed to training candidates since 2001. In addition, it has trained nearly 2200 students who have enrolled in this course and successfully placed. What will you learn in this course?
Course Details: Machine Learning and Data Science course in Chandigarh
Train in, Machine learning and AI, the tech of the future. In addition, learn essential skills like data science and Artificial Intelligence. The institute also has expert and experienced faculty. Moreover, the course is specially designed to make learning skills and techniques easier. You can take advantage of both offline and online classes. That apart, the course syllabus includes 15 Modules of the course.
Key Features of the course
Get trained in the latest syllabus
Free study material
Work on live projects
Live web Hosting
Prepare for interviews
Be Certified after completion of the course
Course Duration:
1- 4 Months
Eligibility for the course
Graduate with basic math and stats skills.
3. Techedo Technologies Data Science course in Chandigarh
A leading Technical training company that trains candidates in technical skills. The company has trained nearly 1000s candidates. Moreover, it has gained credibility and a reputation as the best data science course in Chandigarh within 5 years. The company also provides tech solutions to clients of international repute. This, authorized Training Institute also uses education Software tools to train and upskill.
Course Details: Data Analyst
Become a data analyst with Python program. Learn basic skills in Data Analytics Software. Learnbasic Statistics, data gathering skills, and mathematics. Work with financial statements, and probability and data protection.
Key Features of the data science course in Chandigarh
Experienced faculty
Focus on practical Training with industrial application
Live projects
24X7 open world-class library
Placement assistance
Life term membership
Timings are flexible
The course fee is reasonably low
Authorized certification after completion of the course
View the demo class.
Duration of the data science course
The duration of the course is for 45 days – 90 days( 6 months of industrial training added to the course)
4. Excel -R
The Data Science Certification program is a popular program offered by the institute. So, why should you enroll in a course here? Excel-R has put in 15 years of experience in training in a Data Science course. The institute has therefore successfully nurtured thousands of students with career-building skills. That apart, experienced faculty from reputed institutes and Ph.D.-qualified experts will mentor you throughout the course. The program is also run in collaboration with the prestigious SGIT Steinbeis University Germany. In addition, the course includes an excellently designed curriculum. Moreover, to date, 400 candidates have been placed successfully by this Ed Tech company.
Course Details: Data Science Course
The syllabus is inclusive and extensive. Also, theory, case studies, and projects form the core syllabus. Apart from this, you will also acquire skills in Statistical Analysis, Machine Learning, and Tableau. Moreover, Get the advantage of classroom and instructor-led online classes. Get access to E-learning. Also, included are videos and study materials.
Key Features of the course:
Get certified by Steinbeis University Germany
Training and job placements
Choose your trainer and attend classes with different trainers without extra charge
Expert Feedback
Preparation to attend interviews
Build your Resume
Mock interviews
Dedicated mentorship.
Avail combo offers with the course
Duration of the course:
6 months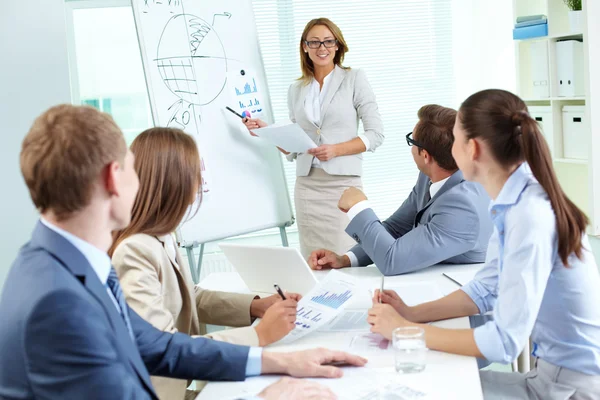 5. Intellipat: Data Science Course
A prestigious training institute that has trained millions of learners across countries. The institute aims to upskill candidates with the latest in data science courses. In addition, the institute runs the program in collaboration with top universities and MNCs. Moreover, the faculty are alumni of IIT Madras with expertise in the industry. Intellipat also has 400+ global partners and collaborates with top Universities and MNCs
Course Details:
Advanced Certification in Data Science and AI
Associated with CCE IIT Madras this data science course in Chandigarh is tailor-made for both professionals and freshers. Master Python, SQL, Machine Learning, and AI. Moreover, 50 live online sessions and 218 hours of self-paced learning are part of the course. Also, get practical skills with projects and exercises. 50+ projects, case studies, and videos are also included in this Data Science Course. In addition, you have dedicated managers to attend to you.
Key Features of the course
1-1 Mentorship available
Get assistance 24×7
LMS assistance
Job placement guarantee
Interactive classrooms

Participate in Hackathons

3 Interviews assured
Assistance in Resume building
Mock Interviews
Real-time projects
Additional training in soft skills
Duration of the course:
7 months
Course fee of 85,044 rupees.
6. CNT Technologies (Data Science Course in Chandigarh)
A pioneer in professional and Industrial training since 2010. As a matter of fact, thousands of students have been helped in their professional life. Moreover, CNT Technologies has many training programs associated with data science course in Chandigarh
Course Details: Data Science Course
Develop practical skills in tools, and techniques in data science Courses. Also, Learn Data Analysis, mathematical calculuses, and statistics to analyze algorithms. Be trained by experts in the industry. In addition,15 Modules will be covered in this course.
Key Features of the course
Acquire practical knowledge
Project-based training
Industrial Training
Double and extra classes as per your convenience
Free Placements
Online classes
Avail special coaching in personal development and interview preparation
Study material, and videos of the modules included in the course
Duration of the course:
6 weeks to 6 months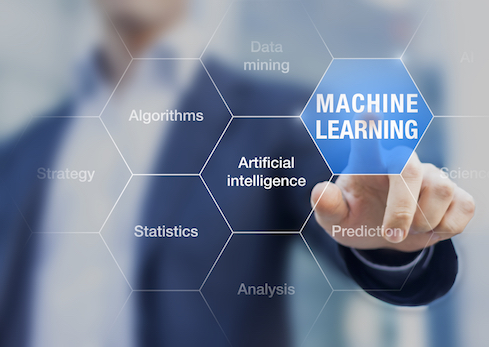 7. Skillash Data Science Course in Chandigarh
Leading Data Science course training provider in Chandigarh. Work directly with experts in the industry. Develop skills and techniques and be placed immediately. The institute has also tied up with domain experts to bring the best to students. Moreover, the Institute has 500+ hiring partners to enable the placement of candidates.
Course Details: Data Science and AI
The syllabus covers 9 modules, with 350+ live classes. Learn hands-on experience with 15+ projects. Moreover, the institute promises practical and interactive classrooms. Get access to E-Learning. In addition, be trained in the curriculum designed to upskill candidates. Get experience in working on advanced data science projects with top collaborators in the industry. Work directly with companies to get work experience. Also, you can customize your course, and choose what you want to learn based on your interests.
Key features of the course
Be trained in excellent curriculum
Live practical classes
Committed mentorship
Job referrals
Get real work experience from companies
No programming required
Guaranteed referrals in top companies and startups
Choose any course in data science
Duration of the course:
9 months
Eligibility:
One-year professional experience
8. Data Mites
Get trained in the most booming field of data science course in Chandigarh. Also, get certified by IABAC( International Association of Business Analytics Certification).
Course Details: Data Science and AI Courses
Get trained in Python/R, Statistics, Machine Learning, Excel, MySQL, Tableau, and Power BI. In addition, you will get expert training from mentors with 19 years of experience in analytics and data science. In addition, three modes of learning are available to candidates. Attend, Live virtual instructor-led program. In addition, there is Flexibility in modes of learning. This also includes self-learning and mentoring and classroom, in-person training. Moreover, the syllabus is specially designed to upskill candidates to help them get immediate placements. Also get unlimited access to the data science cloud lab to gain hands-on experience.
Key features of the course
Live client projects
Internship guarantee
Project Mentoring
Resume building
Preparation for interviews
Write IABAC Certified Exams
Get job alerts
5 case studies
Practical decision-making experience
Duration of the course
4 months. 2 months only weekends intensive classroom training
Course fee
44,900 Rs with discount
9. Great Learning
PG program in Data Science and Business Analytics Course is done in collaboration with Texas McCombs and Great Lakes, offering a world-class experience
Course Details: Data Science Course
Get trained in data science courses in Chandigarh by reputed faculty from UT Austin, Stanford, ISI, and Great Lakes. In addition, this course is tailor-made for working professionals. Pick up key skills in Python Tableau, Data Mining, Machine Learning, SQL, and other tools. Moreover, practical classes, case studies, and Industry experience are all part of the course. With both online and classroom modes of teaching, this course has the flexibility to choose your mode of learning. Also, train with industry experts and be mentored in real-life projects, which is an added advantage in this Data Science Course. Get access to LMS to enable continuous and progressive learning.
Key features of the course:
One-to-one mentorship
Career guidance
Hackathons sponsored by the company
Convenient online learning
Get access to curated jobs.
Placement assistance
Hands-on experience
Course Duration
11 months
10. UP Grad
Upgrade your skills, enroll in a Post Graduate Program In Data Science from IIITB. Upgrade's Data Science course in Chandigarh is a course aimed at professionals who wish to upskill. It is a NASSCOM-validated course. The course includes 14 programming tools and languages. In addition, UpGrad has 20 and more, popular Data Science Courses to suit your requirement.
Course Details: Data Analytics Course
Be trained in the latest Data Science course. Get in-depth knowledge in Predictive Analytics with Python, Machine Learning, Big Data, Data Visualization, NLP, and other tools and trending techniques. In addition, acquire hands-on experience with 60 projects in the industry. Choose from six specializations that are the latest in the industry. Be Certified by IIIT Bangalore and become its Alumnus. In addition, equip yourself with skills in data science to get placed in a promising successful career. Personal attention with small groups of 10-12 candidates. Get interviews from 300+ hiring partners
Key Features of the course:
Access to upgrad job portal
One-to-one sessions
Complimentary python programming
Mentoring for 12 months
coding experience is not needed
24X7 assistance provided
Duration of the course:
1-year full-time
Benefits of Data Science
So, how do data science help organizations, businesses, and companies? All sectors of the industry use data science. Health care, Marketing, Education, Financial institutions, banking, and Governments all use data to make decisions that profit their businesses, provide better services, and know their consumers better. Moreover, data science helps companies innovate new products based on consumer preferences.
Skills required for Data Science Careers
Data Science is a vast area to cover it offers numerous specialization courses to enter into a dream job. However, you must possess to enhance your marketability. Apart from this, many course providers have embedded these skills in their curricula. Therefore it's quite easy for you to master these technical skills with excellent practical training.
Technical skills:
Machine Learning
Data Visualization
AI
Predictive modeling
Computer programming
Deep Learning
Programming skills:
Programming Languages and coding skills are a must in data science jobs. Python, Java, SQL, C++, and Perl to name a few.
Tools:
Develop skills in analytical tools in Data science tools to explore insightful information in huge data sets. Popular analytical tools are,
Hadoop
Spark
SAS
Pig
Hive
Apache Cassandra
Apache Kafka
Tableau
Excel
Communication Skills for Data Science:
Communication Skills are the basic skill to learn in data science, Further, as a data scientist, you will be required to communicate verbally, nonverbally, and written to present your findings and analyses in the organization where you are employed.
Overview of Careers in Data Science
Why are millions of candidates pursuing a course in Data Science? Why is it so popular? It is no wonder that students and professionals opt for this course because it unfolds a bright future. Let's look at the various career options open with Data Science Course.
Data Scientist
Data Analyst
Machine Learning Engineer
Data Architect
Business Intelligence Analyst
Applications Architect
Data Engineer
And more
Conclusion
Reap the benefits of enrolling in a data science course, gain confidence and enjoy working in critical jobs in the future. Flow with the current trends in the job market. So, are you wondering about which course to choose? To help you with a few tips. Look out for courses and programs that are not only flexible but also customize to your requirements. A course with internship and placement assistance would be the right choice. The Data Science course in Chandigarh is challenging but be assured that with the right course and practical training there is no one to stop you from excelling in your career. Happy course hunting!
Recommended Reads:
FAQs
Q1 Which is the best data science course?
Post Graduate degree in Business Analytics and a postgraduate degree in Data Science are the most in-demand courses

Q2  Is an internship important in a data science course in Chandigarh?

Yes, an  Internship in data science is important as they train you in practical networking skills. Mentoring in live projects during the internship to helps you master skills.

Q3 Is the course fee for a data science course in Chandigarh very high?

The course fee depends on the course. Many course providers give the option of paying the course fee in installments. Some institutes also make a financial agreement. So, you can pay after you complete the course and find a job.

Q5 Is the data science course in Chandigarh very difficult and hard to complete?

The Data Science course is a challenging course. Prepare to accept challenges and do your best.

Q4 What is the difference between Data Scientist and Data Analyst?

Data Scientist arranges data to make sense. Whereas, an analyst understands the data makes conclusions, and solves problems.

Recommended videos for you