Advanced Excel Course in Dubai is a great way to hone your skills and above all stay up to date with the latest Excel features. These courses are designed to help individuals and businesses maximize their Excel usage for better productivity but also accuracy. Excel is a commercial spreadsheet application created and distributed by Microsoft for Microsoft windows as well as Macros.
This blog has all the course-related information so that you can choose the right excel course for your career. These top 10 Advanced Excel Course in Dubai provides you with a great platform to kickstart your Excel career in 2023.


1. Henry Harvin
Contact no: +971 545606036
Learn Advanced Excel Course from live online classroom and refresher training sessions. Enhance your skills to apply advanced formulas, data analysis, and visualization but also create pivot tables and dashboards
Course Key Features, Fees, and Duration
Trainers with experience in several fields.
Top-Rated Advanced Excel Cours,,e in India.
10+ Projects to improve your Microsoft Excel Certification Skills.
Key Benefits
Excel with alumni status and internationally recognized course for the Advanced Excel Certification Course.
Connect with more than 4,350 happy former players in 24hrs. of live online boot camp sessions.
Similarly get complete direction and assistance throughout the course.
Hone your skills in data analysis as well as in management.
Likewise, become qualified for new positions that demand highly developed analytical abilities and pay well.
Learn how to record, edit as well as create macros in Microsoft Excel.
Learn the value of Excel's functions like index, match, if with and/or, and offset. Also, learn how they contribute to process simplification.
Certification
Create value in your profile by adding the Hallmark of CAEP (Certified Advanced Excel Practitioner) next to your name.
Secondly, enhance your resume with Advanced Excel Certification credentials (CAEP) to advance your career.
Also, Watch This Video
Henry Harvin Students Review
Learning is different at henry harvin. The way concepts are explained is great and remarkable.2.
Priya Gautam
2. Priya Gautam
Henry harvin gives a great insight to knowledge and wisdom to various amazing courses.
Amazing course to learn and had a great experience i!
2. Meirc Training & Consulting
Contact no: +971 4 556 7171
About
Meirc is one of the famous institutions which provides you with an all in all Advanced Excel Course in Dubai. This is a hands-on training course using laptops. It will be provided by Meirc for the duration of the training. Meirc training & consulting is registered with the National Association of State Boards of Accountancy (NASBA). It is a sponsor of continuing professional education on the national registry of CPE sponsors. In the same fashion, State Boards of Accountancy have final authority on the acceptance of individual courses for CPE credit.
Course Key Benefits, Fees, and Duration
Apply key excel functions to prepare data for analysis using pivot tables.
Altogether, create and customize pivot tables to sort and analyze accounts efficiently.
Utilize power query to clean up and prepare data for reporting.
In the same way, learn pivot tables functions and calculations. a set of management and business analysis reports.
Run macros to speed up work and also utilize other advanced techniques in data analysis and reporting.
Analyze and report big data using power pivots.
Course Fees: Visit Site
Course Duration: Visit Site
Address: 1st Floor, Building 13, Bay Square – Marasi Dr – Dubai – United Arab Emirates
Location: Bay Square
Website Link: https://www.meirc.com/
Target Audience
Accountants, senior and junior accountants, business analysts, and accounting and finance professionals. Research professionals but also staff from any field. Master and upgrade skills in excel pivot tables, power query, and power pivots and work with big data analysis.
3. Cyber ​​Modo Solutions
Contact no: +971 4 457 9128
MS Excel Advanced (Corporate and Individuals)
About
Cyber Modo comes under one of the most popular Excel Courses in Dubai. The purpose of this course is to provide the learners with the skills necessary to use Microsoft Excel. In an analytical but also a presentation tool in the workplace. It generally provides them with the skills needed to exceed the average skills of most users. And to bring the learner into the workplace market.
Course Key Benefits, Fees, and Duration
Flexible days and timing are available for training.
1 to 1 or a maximum of 2 students in one batch.
Training on the latest technology.
Unlimited practice time.
Experienced and certified trainers.
Class training based on hands-on use of the software in tasks/projects after each unit.
Each course is of 2 hours. It can be extended to 4-5 hours to finish the course quickly.
Course Duration: 12 hours
Course Fees: AED 1500
Address: Rania Business Center – 2nd St – Al Barsha – Al Barsha 1 – Dubai – United Arab Emirates
Website Link: https://www.cybermodo.com/
Course Material
Printed lesson plans, keyboard shortcuts, soft copies.
Ensures quality education and makes all learning materials available.
Prerequisite
Knowledge of relevant Windows operating systems. Afterward, you should be familiar with the mouse, menus, dialog boxes, scrollbars, start menu, and taskbar.
Certification
Cyber Modo Solution plus KHDA approved certificate. Additional cost may apply for KHDA certificate.
4. Delphi Star Training Institute
Contact no: +971 4 396 3634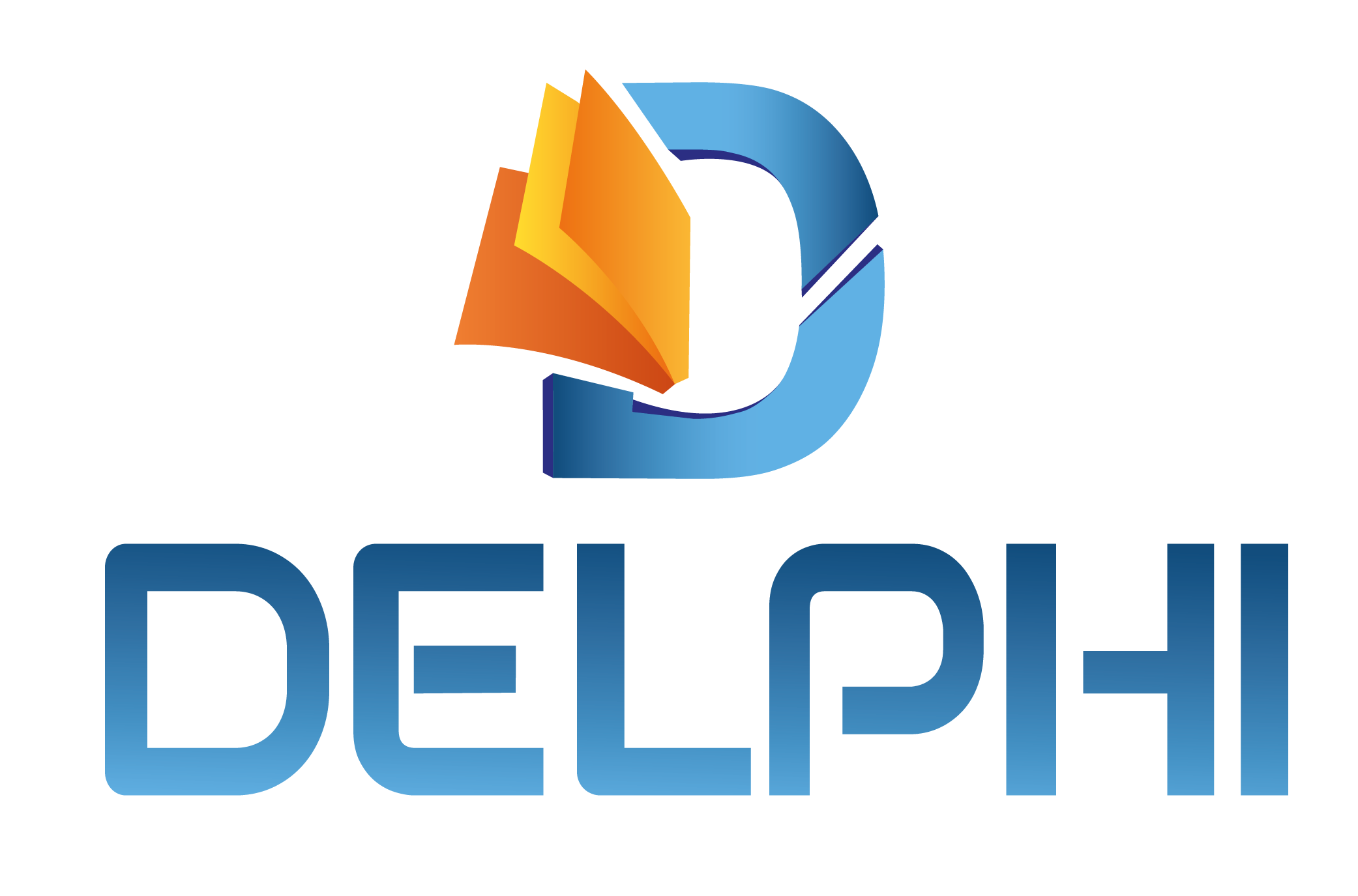 Advanced Excel
About
Improve your skills and also learn valuable tips and tricks with Delphi's Advanced Excel Training Course in Dubai. Excel is a course for all kinds of professionals who want to improve their skills through advanced features.
Key Features, Fees and Duration
You can do this hands-on work at your own pace.
This course includes hands-on work, lab tasks, and real-world case studies.
Especially, internationally renowned teaching materials.
Learn with customized success slides.
All batch plans are designed to support your work while you learn the principles.
Course Duration: 16-20 hours
Course Fees: AED 2,500 – 20,000
Address: Al Hamsah (A) Building,4th Floor,Unit No-402, Za'abeel Road – Dubai – United Arab Emirates
Location: Hamsah-A
Website Link: https://edudelphi.com/ae/
Key Benefits
Participants will learn how to automate common tasks.
Apply advanced analytical techniques to more complex data sets.
Receive live class notifications, and view class recordings.
View practice quizzes – altogether in one access and flexible batch timing.
How to collaborate with others on worksheets, and how to simplify and streamline their daily work.
Run your workbooks with advanced features/formulas (Nesting Formulas, Mega Formulas, and Array Formulas). Accordingly, process large datasets and files using advanced data processing techniques.
Target Audience
This program is best for someone who uses Microsoft Excel in their daily work and also knows the basics fairly well.
If you want to expand your knowledge of Excel's advanced features to increase your productivity and get the most out of Excel.
It is also perfect for those who know the basics of Excel.
It includes how to create, edit, format, and print worksheets containing charts. Also, learn how to sort and filter data.
Certification
Advanced Excel certifications will be endorsed by KHDA in Dubai for increased lifetime value.
5. Manipal Executive Training
Contact no: +971 56 963 6568

Advanced MS Excel 2013/2016
About
This Advanced Excel Certification Course in Dubai will help you to master the Excel world. Learn and develop your MS Excel 2016 skills as well as prepare for a very rewarding career.
Key Features
10,000 students empowered
3-hour question-solving session (online)
Course Key Benefits, Fees and Duration
Learn how to perform basic and complex MS Excel functions.
Perform advanced calculations. Create smooth spreadsheets from scratch.
This program provides hands-on knowledge of various techniques and features of MS Excel. As a result, you can solve business problems in real-time and greatly improve your job prospects.
Improve readability and also learn new ways to effectively retain your audience and increase sales.
Learn tips and strategies to pass the Microsoft Office specialist exam in one attempt.
Course Duration: 16 hours (2 weeks)
Course Fees: AED 1000
Address: Block 6, F12- F13,Dubai Knowledge Park, 500689 – Dubai – United Arab Emirates
Website Link: http://manipalexecutiveeducation.com/
Target Audience
IT /Engineering Graduate.
Management/Trading Graduate.
Entry level managers in any industry.
Students looking for entry jobs in any industry.
6. Zabeel International Institute of Management and Technology
Contact no: +971 504860431
Advanced Microsoft Excel
About
Advanced Excel Course is for all kinds of professionals. Anyone who is looking to increase their quality products with all in-all advanced functions. It contains calculation, graphing tools, pivot tables, formulas, VBA, and data processing.
Course Key Features, Duration and fees
Zabeel offers the best advanced excel training in Dubai, Sharjah and Abu Dhabi.
Valuable tips and tricks to advance your skills in applied mathematics, mathematics, graphic tools, pivot tables as well as in macro programming.
Course Duration: 12 Hours
Course Fees: AED 150
Address: Burjuman – Al Khallafi Building Suite # M-12, Between RAK Bank and Day to Day – Sheikh Khalifa Bin Zayed St – United Arab Emirates
Website Link: https://zabeelinstitute.ae/
Key Benefits
Visualize and manipulate data.
Use Microsoft Excel in business more effectively.
Understand and create pivot tables and pivot charts.
Prepare business and flash reports to senior management.
Design professional-level spreadsheets to effectively lay out data.
Perform analysis and evaluation at the same time.
Assist and enhance the decision-making process.
Target Audience
Business analysts, professionals, supervisors, and also staff from any function who need to improve their understanding. To use Advanced Excel as an important tool to produce more effective and efficient work.
Certification
Specific certificate title (Advanced Excel Level 1/2/3 Certificate).
Certificate approved by KHDA (Knowledge and Human Development Authority, UAE).
7. AMCC Research Institute
Contact no: +971 4 221 2266
Advanced Excel
About
AMCC Institute is the leading training organization for companies and individuals running in both Dubai and the United Arab Emirates. Consequently, this Advanced Excel Course workshop will teach you how to successfully operate the MS Excel module of the Microsoft office suite.
Course Key Features, Fees and Duration
Practical hands-on exercises
Customized training materials
Experienced and Certified Trainer
Real-world case studies and lab assignments
Recorded videos of complete training sessions
Course fees: AED 1200
Course Duration: 20 hours
Address: Office 13, Ahmad Ramadan Juma Building, Deira, Dubai
Website Link: http://www.amccinstitute.com/
Certification
Get certificate approved by Ministry of Education (Dubai).
8. Elegant Training Institute
Contact no: +971 4 399 7800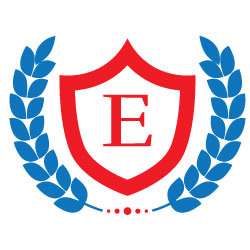 Advanced Excel Training
About
The Advanced Excel Course in Dubai will help you to learn about advanced excel functions. It will enable you to perform calculations, manipulate worksheet data, format the content of the worksheet, work with charts and sheets, modify chart options, and also much more.
Course Key Features, Duration and Fees
Access to a professional trainer with 10+ years of excel training.
Especially free access to the expert counselor for Advanced Excel training.
Course Fees: AED 900
Course Duration: 40 Hours
Address: Office Number 620, AB Center, Beside Ibis Hotel, Al Barsha 1 Near Mashreq Metro Station, Sheikh Zayed Road, Dubai, UAE
Website Link: https://www.elegant-training.ae/
Key Benefits
Maintain large sets of excel data in a list or table.
Downloadable lectures, code and design assets for all projects.
Create dynamic reports by mastering one of the most popular tools.
Practice your new skills with creative challenges (solutions included).
Organize and structure your code using software patterns like modules.
Unlock dynamic formulas with VLOOKUP, index, match functions and many more.
Harness the full power of Microsoft Advanced Excel.
Automate your day-to-day tasks through macros and VBA.
Certification
KHDA approved certificate.
9. Laurels Training Institute
Contact no: +971 4 396 9124
Microsoft Advanced Excel Certification Course
About
This course will extend your knowledge into some of the more specialized and advanced capabilities of excel. You will be learning by automating some common tasks. Upgrade your skills by applying advanced analysis techniques to more complex data sets. Collaborate on worksheets with others, and also share Excel data with other applications.
Prerequisites
Passport copy, resume, passport photo.
Should be able to create, edit, format tables, and navigate worksheets and books.
Key Benefits
Analyse data using advanced techniques.
Create macros to automate common tasks.
Protect data from deletion or modification.
Importing and Exporting Data to Create Power Views.
Use form controls in merges and other collaborations.
Course Fees: Visit Site
Course Duration: 20 hours (2 weeks)
Address: Laurels Training Institute 409, Hamza Building, (Above Ansar Gallery, Karama, Dubai
Location: Ansar Gallery – Karama
Website Link: http://www.laurelsinstitute.com/
Certification
Certificate from Laurels Training Institute, attested by KHDA (government of Dubai, UAE)
Also get certified by American Institute of Professional Studies (AIPS, USA)
10. Oscar Education Institute
Contact no: +971 50 6781600 
MS Advanced Excel Course in Dubai
About
Microsoft Advanced Excel for Windows is a powerful electronic spreadsheet application. You can use it to graphically manage, analyze, and present data. Oscar Education Group was established in 1993 and it offers you the best courses in Dubai.
Key Features
Maximum of 6 students per trainer.
Designed tutorials and professional activities.
Personal attention to understand the student better.
Crash course of 4 to 8 hours per day to help complete the course early.
Course Key Benefits, Fees and Duration
Create your own projects after completing the course.
 Receive a soft copy that complements the student's portfolio.
Prices are for one course which include instruction, practice, projects and also exam preparation.
Course Fees: Visit Site
Course Duration: 26 hours
Address: 1st Floor, Flat No. 105 Green Corner (Burger King) Building Al Rigga Road, Deira, Dubai
Between Al Rigga & Union Metro Stations
Website Link: http://www.oscareducation.com/
Conclusion
Advanced Excel Course in Dubai is the perfect choice for those who want to develop their skills as well as gain a competitive edge in the Dubai job market and worldwide. In addition to its robust features, Excel is the ideal program for data analysis, financial forecasting, budgeting, and reporting. Additionally, the city is home to a large international community which provides a great platform to learn from professionals around the world.
Also, Read This: 
FAQs
Q.1. What will I get from Advanced Excel Course?
After the course completion, you will gain several advantages. For example, increased demand in industry, plenty of time saved and increased, boost in knowledge plus skills, better salary scopes, etc.
Q.2. What are the benefits of Advanced Excel Course Certificate?
Advanced Excel Certification is considered to be important for impressive acknowledgment, marketability and salary. According to CompTIA, Microsoft certifications can gain almost a 9% lift in their salary and a 29% increase in their long run. In 60% of the cases, a Microsoft specialist certification has more probability for a job.
Q.3. What are the job scopes in the Excel field?
There are plenty of job scopes for skilled MIS professionals in the Excel field. The rapidly booming industry are hiring Data Analyst, Market Research Analyst, Big Data Engineer, MIS Executive, Financial Analyst and more.
Q.4. What is the average salary of an employee in this field?
The average salary differs from 1 lakh to 10 lakhs depending on the position and work experience. For example,
The avg. salary of a Market Research Analyst varies from 5 lakhs – 7.5 lakhs/annum. Average salary of a Product Manager varies from 2 lakhs – 13 lakhs/annum.
The avg. salary of a Business Analyst varies from 2.8 lakhs – 7.9 lakhs/annum.
Average salary of a Retail Store Manager varies from 2.3 lakhs – 8.9 lakhs/annum.  
Q.5. Is there any online platform to earn money after getting the MS Advanced Excel Course Certificate?
These are some easily accessible sites from which you can earn money online after getting the certificate. For instance, PeoplePerHour, Freelancer, Flexjobs, DOTNET Institute, Toptal, Spreadsheets, etc.