Are you tired of your old-school writing style? Writing might be tedious if you fail to consider some interesting and effective writing tips before scratching down words. Here are 11 strategies for effective writing to help you out! Your primary goal should be to pique and hold your reader's interest. The motivation behind your writing goal may change, but the intention itself does not. And the sooner you know these effective writing tips, the larger audience you will accumulate. You should also spot your creative skills by opting for a creative writing course.
Today's blog post conveys the same to write irresistibly well with more eyes waiting for you! These strategies will not disappoint your search for effective writing tips. You will end up writing a more significant piece for your most awaited audience.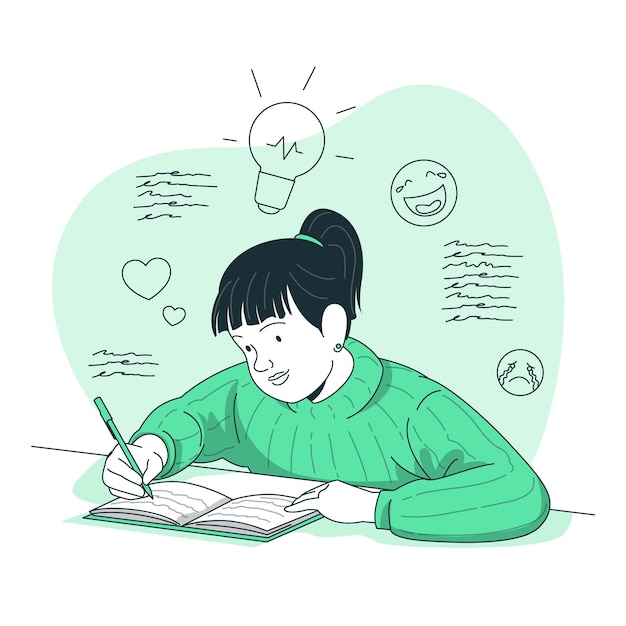 Strategies for Effective Writing
Budding as well as effective writers feel that their work demands practice, skills and devotion. They also learn how to employ specific tactics to improve the overall quality and polish of their work. Tune with these strategies for more effective writing. Make them your habit to become more enriched in your skill.
1. Make a rough layout
Start with an outline, breaking down your work into smaller, more concrete pieces. Ensure you make all of your arguments in a logical, easy-to-follow manner. Plan your subheadings and explore content ideas using your outline. As you add material, you may connect each notion by making each sentence earn its position and respect its neighbouring sentences. Ensure that one thought flows smoothly into the next.
Flash Example
Why almond milk is healthier than cow milk?
a) Plant-based
b) Higher nutrient profile
c) Healthier source
Find our Upcoming Batches of Content Writing Course:-
| Batch | Mode | Price | |
| --- | --- | --- | --- |
| Starts Every Week | Live Virtual Classroom | 17500 | |
2. Creative headlines
Addressing relevant subjects that are important to your reader can only help you. If you're writing on a topic that's currently making headlines, put your creative twist on it to make it stand out. What unique perspective you can bring to the subject that few or no one can? Customize the subject for your reader, and your work will be timeless.
Flash Example
"It's occurred! The results of the 2020 election are finally in, and people all across the world are thrilled. The people of the United States are celebrating, crying relieved tears, and dancing in the streets with delight."
3. Get them hooked!
Your first line should feed your reader's interest and entice them to read the second, which should evoke them to read the third, and so on. The opening sentence should pique their curiosity and make them think, "I need to know what is written next." Your entire beginning hook doesn't have to be one sentence, but a few sentences at most should be enough to pique your reader's interest. Strong hooks can be made from prompts like inquisitive questions, quotes, facts, short anecdotes, and bold statements.
Flash Example
Do you know the darkest secret of the finance industry?
4. Clear and direct introduction
Your piece's direction should be communicated clearly in the first paragraph. It should also make the reader care about it. They should be curious and eager enough to find out what you'll unbox. Give them a reason to be connected. Otherwise, people may delay your page to "save it for later," but we all know what it is meant for. It is the internet's walk-away excuse.
Flash Example
My art wasn't really good until I discovered this scrumptious method. I picked up some melted wax and a toothpick. Isn't it a beautiful exercise? My art spoke to me alive. The exercise is filled with colours, like genuine colours. They are handpicked from flowers, beeswax, honey, sawdust and rather crazy stuff.
5. Start a conversation
Remember to portray your reader as a dear friend. The more you approach your article or blog post like a friendly discussion with your reader, the easier it will be to write, and the more involved you will feel in being as helpful as possible. Imagine yourself having a warm, enthusiastic tea talk with your ideal reader(friend) and writing as you hear the words in your head.
Flash Example
"Hey! I knew you would come. How's your mood now? Last time you visited with excitement but left too early. Now I will tell you some vibrant breathing postures. Before that deeply inhale and let the air come gently out of your mouth. Repeat 5 to 6 times. Now stand up with me and…"
6. Stay Authentic
As we arrive at these strategies for effective writing, be as you are. This is not the place to flaunt yourself or imitate someone else. If you try to deceive your reader, they will most likely leave and never return. Wear your reader's shoes and then deliver them what you know they are wishing for. Be as sincere and demonstrate that you value their time as much as you value yours.
Flash Example
Are you a sloth? Rather not but I am. I sleep 11-12 hours per day and the rest is for work and meals. You know, I have always been wishing to turn myself into an ant. But my laziness stole this opportunity. I am better off being a sloth at least I don't have to do the dishes.
Key Strategy
Did you know that your readers are way smarter than you? Don't try to fool them around or brag about your words. Be authentic to get their attention.
7. Design a reader avatar
Create an ideal reader persona based on your knowledge, including demographic information. Such as age, marital status, gender, career, likes/dislikes, culture, etc. Then write as though you were writing to a dear friend or colleague according to the topic. Don't assume your reader is stupid. Remember to not exaggerate your words when simplicity will suffice. Write as if you were having a normal chit-chat.
Flash Example
An ideal reader Aana is a thorough reader and observer. She likes to listen to people and examine situations. Her young lifestyle is quite simple but advanced. She is an art-oriented girl and a successful graphic designer. She is well-committed to her family and peers.
8. Use Image Breaks
If all you're providing your reader is a long string of words with a few subheads tossed in. Consider using some relevant visuals – photographs, graphs, infographics, tables, diagrams, and so on. Remember to compose around your visual assets when writing for the web. Don't make your audience bored. Text in one colour is boring. Illustrations bring in more life. Use visuals to help you write better. It will allow their brain a small but important visual break.
Flash Example
Infographics or diagrams for visual understanding.
Images that create the tone for your material.
Graphs and tables to display ordered and pertinent data.
Key Strategy
Write your message clearly and with purpose.
Define your unfamiliar terminology.
Know your audience and communicate in their language.
9. Avoid Negatives
Double negatives are grammatically incorrect (not no one, never, etc.), but it's also a good idea to avoid ordinary negative communication. This will enable you to be more positive. It can be perplexing to use negatives when your intended connotation is positive. Simply state what you mean. It will be easier for them to process.
Flash Example
Don't use,"I'm not unhappy," instead, "I'm glad, however…"
10. Fascinating remarks from the experts
Quotes from well-known experts might add credibility to your essay if they support one of your views. It can also lend a sense of humour depending on the quote you choose. Or it could lead to pathos to entice your reader and foster a greater relationship. By associating a short, compelling quote your work can become more memorable.
Flash Example
Shocking or amusing quotes from great authors.
Quotes from legendary fictional sleuths in a mystery post.
A disgruntled politician quote in a post about running for politics.
11. Polish It
When it comes to strategies for effective writing, you must always be ready to shine your piece by adding final touches. Like any other art writing also needs continuous polishing. Adding some literary devices would enhance your piece. Make it stand out from the crowd!
Flash Example
Consider this famous excerpt from, A Tale of Two Cities by Charles Dickens. In this statement, the author has used Juxtaposition to arouse strong emotions in the reader's mind by using alternate contradictory words.
"It was the best of times, it was the worst of times, it was the age of wisdom, it was the age of foolishness, it was the epoch of belief, it was the epoch of incredulity, it was the season of Light, it was the season of Darkness."
Additional Effective Writing Tips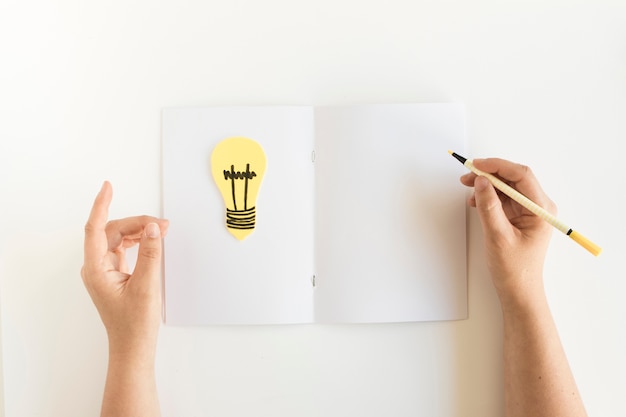 Want some more strategies for effective writing? Consider these quick & crisp tips to write more amazing content for your target audience. Choose to build a happy relationship with your readers now!
Play with your words!
If you're not interested in what you're writing, then how your reader will? Boredom spreads like wildfire. What's the good news? The reverse is even more true. Find something to enjoy about what you're writing, and your reader will share your enthusiasm and enjoy it too.
Flash Example
Drive in a humorous, illustrative piece of conversation.
Show; don't tell. Create a scene in the reader's mind.
Excite their creative mind.
Questionnaire
Questions in the text are beneficial because people respond to them subconsciously – and this is another weapon to utilize to engage people in reading. What is the most effective question formula? Make it appealing.
Flash Example
Would you like to boost your skills?
Do you want to learn to skydive?
Why are you overstuffing your child's stomach?
Tell a tale
A good story is something that everyone enjoys. Include a fascinating narrative early in your post or chapter. Your reader will be considerably inclined to continue reading. Your story should be tightly interrelated to the rest of your material. Convey essential information while entertaining your readers. Keep it brief, pertinent, and also memorable.
Flash Example
A brief story with a moral lesson.
A quick narrative from the past demonstrating your point.
A short, humorous story that leads to an unexpected revelation.
Clarity: Your Top Priority
Understand your message and communicate it with clarity, simplicity, and grace. Every concept should be natural, and the meaning of every statement should be clear. If you confuse your reader, they are much more likely to stop reading and move on. Make them work to figure out what you're trying to communicate.
Sprinkle Some Sweet!
Consider the advice of Joe Sugarman, one of the world's top copywriters. According to Sugarman, the major objective of the first line is to entice your reader to read the second line. He proposed an approach that is universal and may be utilized for both writing and speaking. Make your opening sentence as brief as possible. It should entice the reader to read the second sentence to find an answer. The second sentence should heighten the reader's curiosity and direct it to the next sentence, and so on. The unknown piques our attention and makes us want to read further, which is exactly what Sugarman is referring to.
Flash Example
Consider this letter your adolescent is unable to write to you. This story has been shared 303,100 times with 301,600 of those being on Facebook. It goes like this,
Dear Parent,
This is the letter I wish I could write. This fight we are in right now. I need this fight. I can't tell you this because I don't have the language for it and it wouldn't make sense anyway. But I need this fight. Badly…
Breaking News
Use the news to spark a heated debate. Follow global events and select the news that is most relevant to your field and most interesting to your readers. There will be comments.
Flash Example
Microsoft may soon add Chat GPT- AI to Word, PowerPoint, and Outlook. According to sources quoted by The Verge, Microsoft's productivity ambitions for integrating Open AI's language AI technology. It will be announced in the future weeks. An announcement is scheduled in March, implying that Microsoft wants the entire pie before competitors like Google enter the picture.
Write Limitless
Freewriting allows you to write amazingly well even without judging. Forget about editing, spelling, or grammar. It unlocks the ocean of words to discover which of the pearls might appear. Join a Word War or Flash Fiction writing challenge if you're not sure how to free write.
Fun Fact
Is the word "awesome fact" pique your interest? Yes, absolutely! It implies that you will discover something fresh, exciting, and curious in a split second. Likewise, add some delightful info to make your readers burst, "Wow! That was new to me." Keep them brief and simple to remember, and make sure they contribute to the overall worth of your piece. It should feel natural, not like it appeared out of nowhere.
Flash Example
Bumblebee Bat is the world's smallest existing mammal.
You can see two sunsets from The Burj Khalifa in one day.
The police in China use Geese as a guard.
Quiz it
Tests are another useful tool. People enjoy conducting tests to learn more about themselves. Polls, quizzes, exams, as well as assessments pique readers' curiosity and encourage them to spend more time on your website. Tests should be fascinating but brief. They are ideal as results to be shared with friends.
Flash Example
Apply your grammatical skills to the test!
Is your typing speed below average?
Find the type of personality you have.
Pit of Perfection
To be honest, practice is never equal to perfection. You'll never publish if you wait until your writing is perfect. Give it your all. Invest in tools that will assist you. Before you publish anything, proofread it and read it in several different formats. Recognize that it will not be perfect. You will either miss something or find a reason to complain. Because writing is an art form, there will be some subjectivity.
Experiment With Your Writing
To be good at anything, you must pour in the time and effort to practice. The more you practice and apply your skills, the more perfection you will receive.
Key Strategy
Try new, trending words, and phrases or switch your style.
Time to Read
Read in the field in which you write as well as outside of your field and genre. Read some fiction and nonfiction. The more you read in different ways, the more you will appreciate the writing. Gradually, it should be sustained in your writing rituals.
Hone your content skills by learning the content writing course,
Fun Facts About Writing!
Poetess Amy Lowell once purchased a stockpile of 10 thousand cigars, stating she needed them to help her write.
Edith Sitwell was said to enjoy lying in an open coffin before starting her daily writing.
East of Eden was written with 300 pencils by John Steinbeck as he was known to use up to 60 pencils per day.
Elizabethan writer, Peter Bales created a complete, handwritten copy of the Bible that could fit within a walnut shell.
Friedrich von Schiller kept rotten apples on his desk, stating that the odour of decomposition helps him write.
Summing Up
Writing is an evergreen art that takes time, patience, and practice to hone. Showcase your talent by following these 11 strategies for effective writing. No doubt you will enhance your writing skills and become a better writer. To write is to strive. Effective writing tips are the true companion in your writing voyage. Remember to stay mindful while writing to your audience. Use clear as well as concise language. Break down complex ideas and create structure. With practice and dedication, you will become a more successful and effective writer.
FAQs
Q.1. What is the most effective writing strategy?
There is not a single writing strategy to be considered. However, the most effective and basic strategy is to write clear, concise and well-structured content.
Q.2. Is writer's block an actual issue for a writer?
Writer's block can be an issue if it persists for a longer period. You can overcome this by following certain methods:
1. Take small breaks in-between your work.
2. Schedule your work and maintain proper deadlines.
3. Follow your hobbies in extra time.
4. Practice freewriting and brainstorming.
5. Don't over criticize your work.
Q.3. How can I show my creativity in a piece of regular content?
If you are writing regular content still you have enough scope to showcase your creativity. You can create inspiring quotes related to your blog, attach creative images, examples, or add illustrations.

Q.4. What should be the ideal length of an article or blog?
To maximize your reader's views, you should have a 3000–7000-word count in an ideal blog.
Q.5. How can I write a simple yet powerful blog without using sophisticated language?
You can write a powerful blog even by using simple yet effective language. Create a crisp and concise blog by using power words like Amazing, Victory, Horrific, Crises, Astonishing, or Phenomenal.
Recommended videos for you