India is a vast country with a huge population. To literate and employ such a vast population, a variety of courses are required. There are various Vocational Courses in 2023 to choose from. But for frequent career growth, students should choose according to their interests. A variety of online Vocational courses in 2023 are also available. To choose an effective course list your interest and then research for proper information. Furthermore, you can take help from the following list of Courses.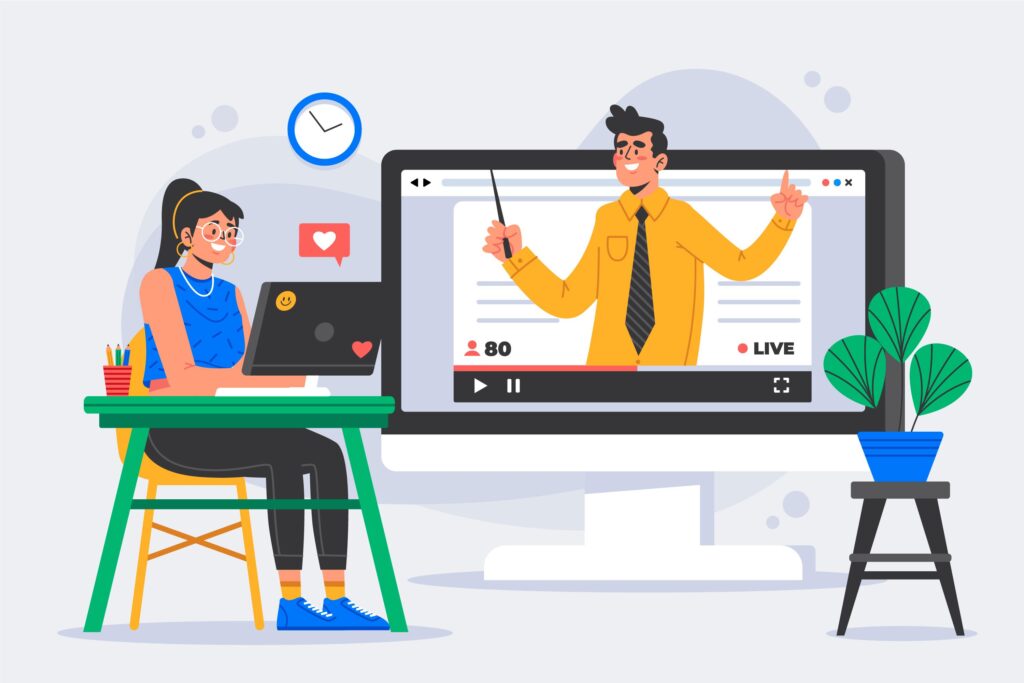 1. Accounting and Taxation Course
Choosing from variety of Vocational Courses in 2023 is a critical task. But, if you belong to the commerce field then Business Accounting and Taxation is a good course. A career in finance can provide you with great opportunities. At any rate, it is best to go for Accounting and Taxation courses to clear accounting and taxation interviews. Specifically, the main aim of accounting is to give external and internal information to the users. In any case of external users, the necessary information is provided in the form of financial statements like profit and loss accounts and balance sheets.
Types of Online Vocational Courses in 2023:
Cost Accounting
Financial Accounting
Managerial Accounting
Taxation
Auditing
Institutes which offer Vocational Courses in 2023 are:
Types of Jobs that Accounting Professionals perform are:
Staff Accountant
Certified Public Accountant (CPA)
Management Accountant
Forensic Accountant
Government Accountant
In short, the scope of Accounting is enormous in business, trade, government, institutions, individual families and various other fields. In fact, the principles of accounting are used in every arena. Moreover, businesses are expanding every day. Every firm big or small needs an accountant at any rate. If you choose a proper Master degree for working Professional in accounting, then your pay scale can be very large.
You can pursue this course after the 12th as a graduate program or after Graduation. Firstly, the role of a Cyber security expert is to apply technology to protect systems and data from cyber-attacks. Secondly, their focus is to lower cyber attacks. Thirdly, they protect your system against unauthorised exploitation. But, the security of information is a vast category and also it protects all information assets, hard copy as well as digital form. For the cybersecurity certification, you must first pass an exam and then further earn continuing education units (CEUs) to keep your certification active. Finally, this shows that your skills are equal to those demanded by the present industry sector. There are many Vocational courses in 2023 for cyber security. In addition, you can go for Master degree for working professional.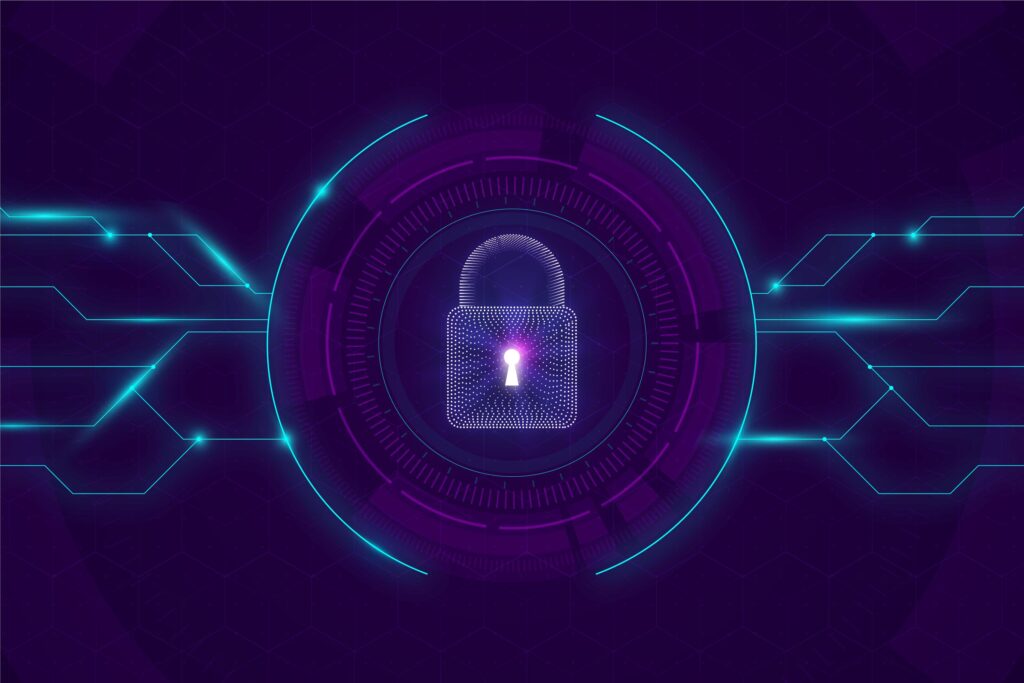 Types of Jobs available:
CEH v11 (Certified Ethical Hacker)
Cyber Security Expert
Computer Forensics
Certified Information Systems Auditor (CISA)
Certified Information Security Manager (CISM)
GIAC Security Essentials Certification (GSEC)
Systems Security Certified Practitioner (SSCP)
Network Defense
Institutes which offer these online Vocational courses in 2023:
Intellipat
My great learning
The cybersecurity industry promises growth for certified professionals. According to the number of data breaches and cybercrimes, skilled cybersecurity professionals are fewer. Also, the shortage of cybersecurity professionals is close to three million globally.
3. MTech
If you want to discover the immense scope that this technical domain holds then apply for a Master of Technology. Particularly, it is a post-graduation programme. While the technological world is evolving as well as tangling our world in wires and cables, an M.Tech degree is perfect. Furthermore, it is equivalent to an ME (Master of Engineering) degree. But it is more skill-oriented while the former is knowledge-oriented. Mechanical Engineering, Industrial Engineering, and Electrical and Electronic Engineering are some of the fields which offer MTech.
Some more specific Master degree for working Professional in MTech:
Digital Communication
VLSI System Design
Power Systems Engineering
Thermal Engineering
Process Control and Instrumentation Engineering
Digital Society (DT)
Cyber Security (CY)
Artificial Intelligence and Machine Learning (AIML)
Jobs for a Mtech Professional
Software Analyst.
Technical Directors.
Professor
Network Planning engineer.
R&D Software engineer.
Senior Engineer,
Research Associate
A Master degree for working Professional usually provides detailed learning, understanding, as well as streamlined learning of the field. The chances of promotion also increase. Also, it provides you with research-Based Jobs. The Salary increase is also decent after this course. Furthermore, you get better Career Scope after these Vocational courses in 2023.
MTech is offered by:
IIT New Delhi
BITS Pilani
IIT Madras
4. CERTIFICATION IN BLOCKCHAIN
Blockchain technology is an advanced database mechanism. Also, it came into being just 10 years ago. Above all, in this short time, it has created ripples across industries. In fact, it allows transparent information sharing within a business network. Specifically, its database stores data in blocks that are linked together in a chain. Be a master in this field and learn about the driving force behind the cryptocurrency, Bitcoin. In Blockchain certification training, you will come to know about various sides of the structure, and mechanism as well as the advantages of this technology.
The digital world is creating a spark in the IT industry as well as blockchain is one of the fastest-growing skill sets. In particular, jobs are increasing at a fast rate of 2,000-6,000%. Moreover, the salaries of blockchain developers are 50-100% higher than conventional developers. Anyone who has passed 12th std can from Science Field apply for an undergraduate course in Blockchain. A Master degree for working Professional is also available for blockchain.
Types of Blockchain Vocational Courses in 2023:
Public Blockchain
Consortium Blockchain
Private Blockchain
Hybrid Blockchain
Blockchain keeps a secure record of crypto transactions. It guarantees the security of data records. Also, it generates the need for third-party immutability. It makes transfer easy between buyer and seller by cutting out the need for a middleman. Blockchain has the power to relax the process of finding and buying real estate through tokenization, using digital real estate tokens to represent physical assets.
Job Opportunities:
Blockchain Developer.
Engineer in Blockchain.
Blockchain Project Manager.
Architect in Blockchain.
Blockchain Consultant.
Online Vocational Courses in 2023 are Offered By:
Berkeley Execed
Intellipat
5. PROFESSIONAL GRADUATE PROGRAMME IN BIOTECHNOLOGY
Biotechnology is considered one of the most popular career options among students who want to explore the modern aspects of science. Certainly, it means harnessing cellular and biomolecular processes to develop the technology. Furthermore, the need for biotechnologists is high in particular sectors like food, textiles, pharmaceutical, agriculture, etc. Above all as a biotechnology research scientist, you can earn a decent salary. Also, the salary differs if it's a government job. As the experience increases, the chances of promotion increase in due time.
Vocational Courses in 2023 for Biotechnology:
Industrial biotechnology.
Algae biotechnology.
Patenting in Biotechnology.
Systems biology and biotechnology capstone.
The Types of Master's Degrees for working professionals are MSc in Biotechnology for Building Bio-based Economy, Master of Science in Biotechnology, Master in Microbiology and Microbial Biotechnology, MSc in Biomolecular Sciences, MSc Biotechnology, and Master of Science in Biomedical Engineering.
Types of jobs after pursuing these Vocational Courses in 2023:
Bioanalytical chemist.
Biotechnologist Plant breeder.
Clinical researcher.
Laboratory scientist.
Medical sales representative.
6. PGP IN BUSINESS ANALYTICS AND BIG DATA
Business analytics transforms data into consideration to improve business decisions. Data management, predictive modelling, data mining, as well as optimization are some of the ways used to create insights from data. Big data analytics teaches the way of removing trends as well as correlations in large amounts. Further, this raw data helps to make data-informed decisions. Eventually, jobs in the big data industry are set to increase by 46%. But, around 93,000 jobs in big data are vacant in India. Above all, the package of a big data developer in India is near 7.4 LPA for freshers. The work of a big data engineer is challenging but most demanding nowadays. The popular types of business analytics are descriptive, diagnostic, predictive, and prescriptive.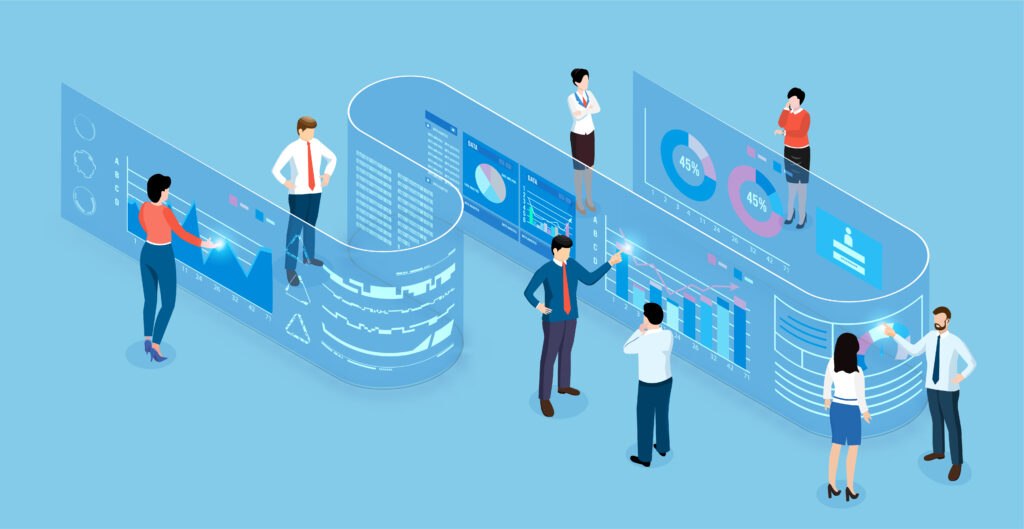 Institutes which offer Vocational Courses in 2023:
Jobs in this field.
Business Analytics Analyst
Business Analytics Manager
Senior Data Analyst
Principal Data Analyst
Analytics Director
Data is used widely in business and almost every industry. Subsequently, it has led to an ongoing, positive career outlook for data analysts. However, evolutions in data practices this year have led to a larger demand for those with both data and strategy skills.
Eventually, one important factor in the revolution of trends is the COVID-19 pandemic. Due to this fact, many have shifted to working, shopping, and socializing mostly online. This has led to generating way more information than we used to and at a much faster rate. Consequently, it has opened exciting doors for organizations thinking to apply data insights to their business models.
7. Tally
This course is of short duration and low cost. It is used as accounting software for small as well as medium businesses. In fact, it can be completed in 3 months. These short-term Vocational courses in 2023 offer a platform to acquire knowledge in areas like Taxation, Banking as well as Accounting. Also, Tally ERP 9 is said to be secure and difficult to hack by most companies. It offers job roles as Accounting Clerk, accounts executive, Tally Accounts Executive as well as Tally Junior Accountant. Moreover, candidates who have completed their Tally courses can earn between INR 5,00,000 – INR 10,00,000.
Jobs after online Vocational Courses in 2023:
Tally Jobs. Admin Executive
Financial Analyst
Account Manager
Accounts Executive
Audit Executive
Senior Accountant
Tally Service Coordinator
Executive Assistant
Types of Tally Vocational Courses in 2023:
Tally Erp 9 + Tally Prime + GST 2021 – Certificate Course
Certified GST Professional with E-Filing
Basic Tally ERP 9
Tally ERP fundamental Certificate Program (TFCP)
Tally
Accounting Executive Certificate Program (AECP)
Institutes which provide Tally Online Vocational Courses in 2023:
8. PGPM
Post Graduate Programme in Management(PGPM) is a postgraduate course in business studies. Also, it is a one-year intensive course. These Vocational courses in 2023 are specifically ideal for those who want to earn a professional master's degree in lesser duration. It is also considered equivalent to an MBA. Similarly, with an effective curriculum, this course essentially focuses on the field of Management Studies. An array of workshops and interactive learning in the structure is another significant quality of this course. Because it gives specialized knowledge, it can equip you with skills regarding business and management. Moreover, you can choose from various Vocational Courses in 2023.
Job Positions after these Vocational Courses in 2023:
Finance Manager
Business Consultant
Marketing Manager
Brand Manager
PR officer
HR Manager
International Sales Manager
Because of industry experience, companies give preference to PGPM graduates over any other students. Along with startups and small business consultancies, many companies like Axis Bank, Google, Cognizant, etc. find PGPM students to be more eligible as well as skilled. In addition, other top PGPM Recruiters are Amazon, HDFC Bank, Facebook, and E&Y HCL Technologies. In fact, it is a perfect Master Degree for working Professional.
Institutes which provide PGPM Vocational courses in 2023:
IIM, Indore
D.Y. Patil, Pune
WE School, Welingkar Education
9. Digital Marketing
Though not a humanitarian field, a digital marketing course would be good with your knowledge of economics. The digital world is also the fastest-growing market in 2023, due to more internet-based transactions last year. Also, you can learn digital marketing alongside any other course for 6 months. Otherwise, you can go for a 2-year postgraduate degree from any University.
Top Institutes which provide these Vocational Courses in 2023:
Henry Harvin
Indian Institute of Digital Education (Global)
Delhi School of Internet Marketing (Delhi)
Digital Vidya (Delhi)
It is an excellent time to create a career in digital marketing because the world is becoming digital and everything is available on the internet. There will be a huge demand for digital marketers in the future world. In short, the main job of the professional is to understand how a product or a service can be well marketed. Furthermore, how it can be made known to people through the medium of the internet and social media. In fact, there are many short- and long-term courses through which one can become a digital marketing professional.
Jobs after these Online Vocational Courses in 2023:
Digital Marketing Manager.
Search Engine Optimisation Specialist.
Brand Manager.
Professional Blogger.
Social Media Manager.
Online Content Developer.
Business Analytics Specialist.
Web Designer.
10. Digital Design
These Vocational courses in 2023 teach you to design branded communication for an organization. While advertising is just a part of communication, it also needs to communicate through creatives. Things like logo placement and design are ways for brands to spread messages to their audience. Since anything digital is being appreciated more by consumers, it is only going to grow in demand in the coming years. In fact, it can be one of the best career options for creative souls.
Top Institutes for Vocational Courses in 2023:
Zee Institute of Creative Art
Vogue Institute of Art and Design (Bengaluru)
MAAC (Maya Academy of Advanced Cinematics)
11. Coding
As stated above, coding is also one of the digital Vocational courses in 2023. It will help you build a lucrative career in this current economy. To begin with, if you have ever seen a website and really admired it, then It may be a coder sitting continents away from you, whose work managed to reach you in such a personal way. This is why coding is one of the most attractive professional courses to pursue. They can be used for many different purposes, like web design as well as software design.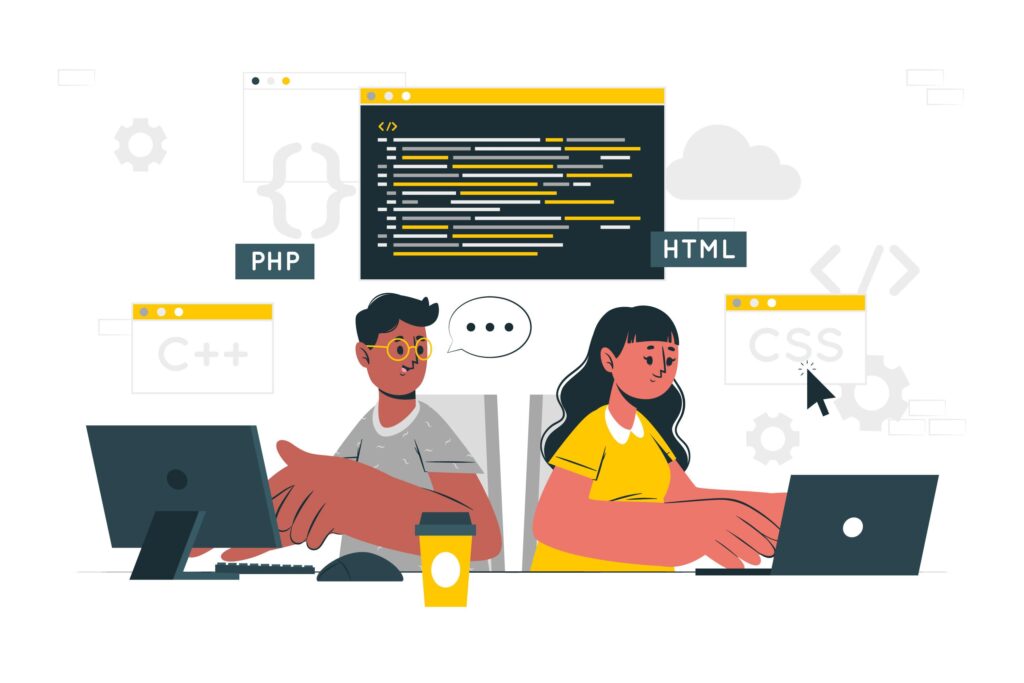 Top Institutes
The Valley Bootcamp (Bengaluru)
Coding Ninjas (Delhi)
Great Learning
Job types for Coding Vocational Courses in 2023:
Web developer
User experience (UX) designer
Software engineer
Cybersecurity analyst
IT technician
Data scientist
Systems administrator
Product Manager
12. LAW
This field is also encouraging if someone is interested in Justice. To pursue law there are many fields to choose from like international law, corporate law, etc. Many multinational companies are opening their branches in India because the demand for lawyers and law-related professionals has increased. This is a course whose demand will never go down.
Candidates can appear for entrance exams such as CLAT – Common Law Admission Test, AILET – All India Law Entrance Test, LSAT-India – Law School Admission Test (LSAT-India), SLAT – Symbiosis Law Admission Test etc. Moreover, these are organized all over India and can be perceived after Higher Secondary education. Also, this profession is very lucrative.
Law-related Vocational Courses in 2023:
LLB – Bachelor of law
LLM – Master of Law
Diploma in Criminal Law
Diploma in Business Law
Certificate Course in Cyber Law
Institutes for Vocational Courses in 2023 are:
Parul University, Vadodara. LLM.
Bharati Vidyapeeth Deemed University- Pune. LLB, LLM.
Delhi University. LLB, LLM.
Government Law College- Mumbai.
13. Fashion Designing
If you have a unique sense of style, creativity, and a love for fashion then you can definitely flourish in your career in this field. Eventually, in this profession, an individual's creativity and talent can make them successful and famous. For instance, Manish Malhotra and Sabyasachi are two iconic Fashion designers to follow. Although, one has to work really hard as well as be updated on the latest trends and fashion of all times. Furthermore, candidates can take admission to colleges after clearing the NIFT Entrance exam or AAC-CET exam. Finally, after completing the course you can become a certified fashion designer.
Institutes Offering Fashion Vocational Courses in 2023:
INIFD, Pune
NIFT, Delhi
Pearl Academy, Jaipur
14. Medicine
This profession is not new. In fact, people are doing this for ages. It is in fact, the most chased course where many students apply every year in India. In medicine, there are many options available like Homeopathy, Allopathy, Unani as well as Ayurveda. Medicine is not just limited to Bachelor of Medicine or Bachelor of Surgery but there are many other courses also. Apart from that there are entrance exams such as CET, NEET, etc. and one needs to clear them to get admission in the Medical field.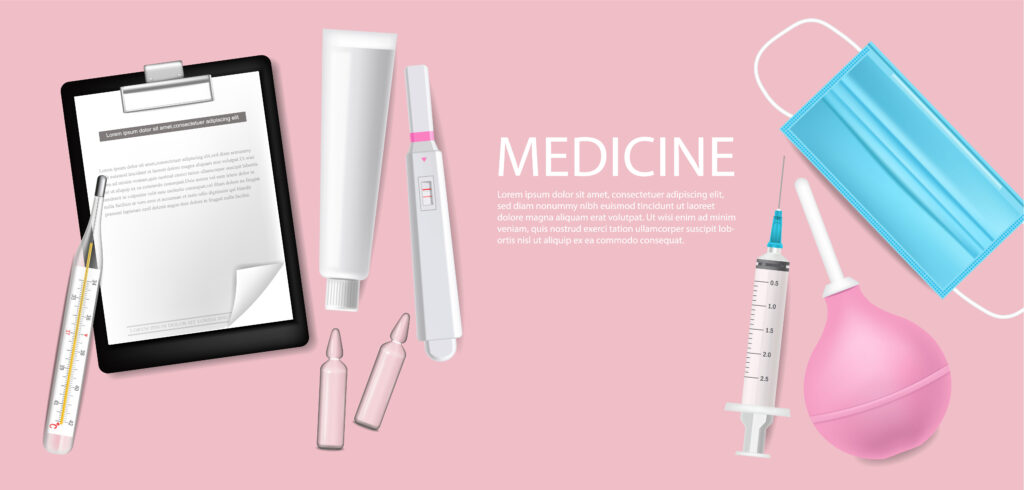 Fields in Medical Vocational Courses in 2023:
Cardiology
Orthopedics
Dermatology
Neurology
General Surgery
Urology
Ophthalmology
Gynaecology
Obstetrics
Pediatric Surgery
Oncology
Some Institutes which offer these courses:
AIIMS Delhi
PGIMER Chandigarh
MMC Chennai
Conclusion:
An undergraduate degree may create fewer opportunities in terms of payscale encouraging many students to follow the path less travelled, i.e. enrol in a professional school. Moreover, a professional course helps you to specialize in a certain industry. It also gives students hands-on experience on various topics. Likewise, it helps them to create a lucrative profile for themselves. Further, they get an advantage over their fellow mates with professional advancement. While a degree course provides students with a solid academic foundation, professional courses provide skill development. So, for massive career growth choose a proper course after looking towards your interest and research.
Recommended Reads:
Top 12 Digital Marketing Courses in Noida
List of Banking Courses after 12th, Graduation
Top 10 Medical Coding Courses in Coimbatore
Top 15 Mini MBA Courses Online
FAQS:
1. What is the need for professional courses?
Ans. To gain better skills as well as to upgrade performance in a given career.
2. What is the mode of delivery for the professional courses?
Ans. They can be both online as well as offline depending on your preferences.
3. Are e-learning courses considered effective from a job perspective?
Ans.  Yes, in fact, these certificates are approved by many companies.
4. When can these professional courses be perceived?
Ans. Some courses can be directly done after the 12th, while some need a graduate degree.
5. What is the percentage of salary hikes after pursuing Master degree for working professional?
Ans. As you are working already in a particular industry, then a Master's degree will lead you to a Specification. Eventually, it will increase your salary according to the skills and course.