What is content marketing?
If marketing is the heart of any business, content is the Heartbeat. Content marketing means creating Videos, Posts, reels, articles, blogs, and other social media posts to promote or create awareness of a particular product or service. There are multiple content marketing examples in India which are setting up their names to be considered when it comes to studying how content marketing impact business revenues.
Why content Marketing is in demand nowadays?
Of course, the success of any business depends on the quality of the products and services we provide but we can't deny the importance of content marketing playing nowadays. We can see many content marketing examples in India where companies are building their content according to the need of the time. They create content according to the emotions of society and according to the time, which helps them to create a strong bond with their target audience or customers.
If you want to learn how content marketing is helping in taking businesses to next level then learning or upgrading the skill of content marketing or Digital marketing is a must thing in today's time. One cannot expect to build a business in the smart generation era with traditional marketing philosophy. That's why the demand for digital marketers or content writers is increasing daily. Let's have a look at the top 16 content marketing examples in India.
Find our Upcoming Batches of Digital Marketing Course :-
| Batch | Mode | Price | |
| --- | --- | --- | --- |
| Starts Every Week | Live Virtual Classroom | 15000 | |
List of the Top 16 Content Marketing Examples in India
1. Amul Dairy Cooperative society
Who doesn't know Amul? It's a well-known old Indian Brand. However, we first came across Amul with the melodious tune of AMUL DHOODH PEETA HAI INDIA on our television. Which has left a long-lasting memory of the brand in our minds. Amul used strategies like
They always create the content according to the moment which helps them to build a strong rapport or relationship with consumers.
Have presence on all social media platforms
Moreover, it's not only their advertising on TV, even the Advertisement or content on Facebook, Twitter, and Instagram is also like memes that change according to the moment. It is also known as Moment Marketing.
In short, Amul is not only one of the content marketing examples but it is one of the best examples we can look up to.
2. Myntra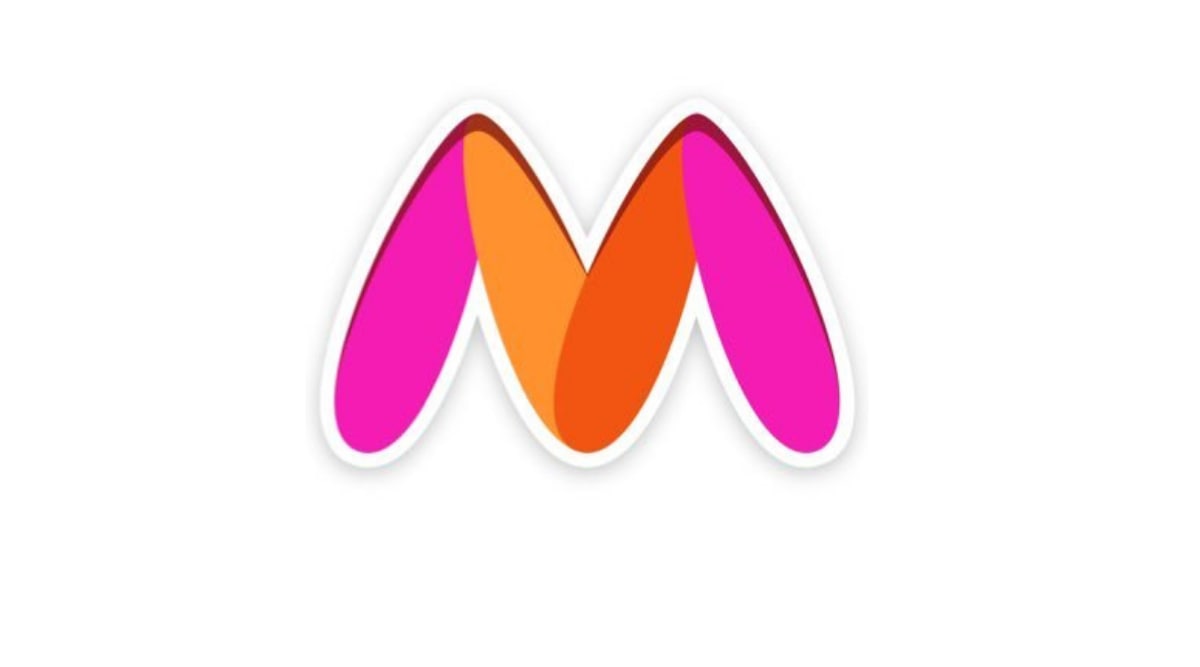 Another one of the best content marketing example in India is the giant e-commerce brand Myntra. Now everyone wants to enjoy the feeling of shopping with the comfort of being at home. The main strategy of Myntra is to
Provide high-end quality clothing and affordable ones also.
One of Myntra's strategies for marketing is to tie up with small influencers (having 10-15K followers on social media platforms) along with famous or renowned influencers.
Myntra has pulled up revenue in the last few years by working on its content or digital marketing strategies like increasing search engine rankings, email marketing, and WhatsApp marketing by sending personal messages.
However, they have a product range for customers from different categories. So, their target is to increase revenue by reaching and influencing the maximum number of people, and no doubt content marketing is the best medium for that.
It's very important to create content that can influence prospective customers. Myntra is one of those companies that follows this.
Most importantly, the art of creating content according to the audience and time is something one should learn. Henry Harvin provides Digital marketing and Creative writing courses which help in building a career in this field.
3. Zomato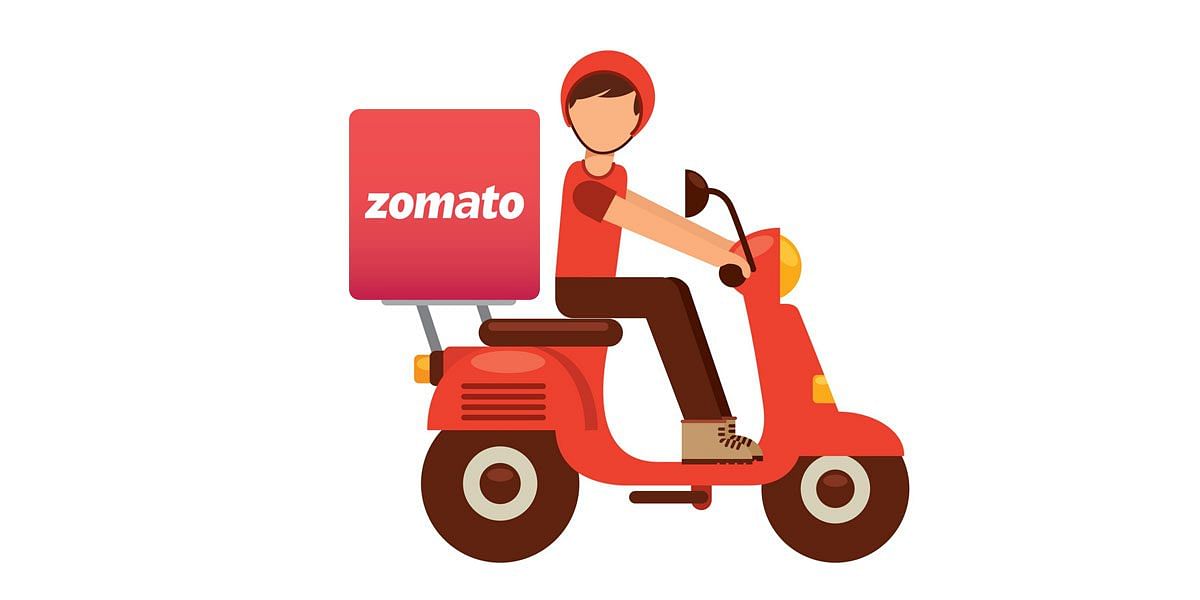 Zomato is an aggregator or food delivery company that delivers multinational or multi-cuisine food to the doorstep. Indeed, Zomato is another content marketing example in India from where we can learn how to make an impact or keep visibility high. Zomato's marketing strategy is very unique as they
Create push notifications with Bollywood dialogues.
Like Oh Rasam, Mohabbat ki Kasam…. Feel Lucky re Ali with your favourite food delivered."
They do send notifications according to the day, your past order, or the Weather.
Zomato knows very well how to be in the visibility of the customers, which ultimately brings business. They have their presence on every social media platform.
4. Flipkart
A well-known eCommerce company started by two Indians. Flipkart has always used social media to promote itself in such a way that it is now considered one of the best examples of content marketing in India. Let's see what strategy Flipkart uses to create footfalls.
Uses Paid and organic marketing (SEO rankings)
Endorsements did by Bollywood celebrities and even small influencers on social media. They share a percentage of profit from sales done through their posts.
Additionally, very Proactive in listening and solving customers' concerns in a short time.
On the other hand, they offer big sales and discounts on every festival in India.
Flipkart's target is to reach those people who want to do shopping with ease of comfort.
5. Oreo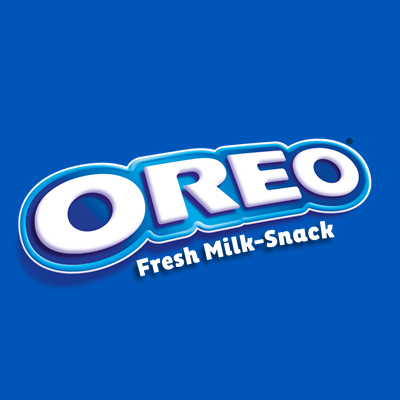 When it comes to the few best content marketing example in India, undoubtedly, we can't miss Oreo. Oreo is one of the best brands of cookies which has gained success across the globe. It's a famous sandwich cookie brand among all ages (kids, teenagers, and adults). Their Main tag lines are Milk's Favourite, stay playful or Only Oreo. Here are the pointers of the strategy Oreo is using for many years.
Oreo's content marketing strategy has always been around three factors: creativity, originality, and reactivity.
They also have a massive presence on many social media platforms and televisions.
Have a page on Facebook and Instagram. Lakhs of people follow them on these platforms, and as a result, they have succeeded in maintaining their presence among people.
Creates webisodes of 2-3 minutes, each webisode tells a different story. Along with a short story, there is always a call to action. Call to action which asks the viewer to try a recipe with Oreo.
A lot of creativity needs to create content which can be remembered by people for ages. That's why we consider Oreo a great content marketing example in India.
6. Swiggy
Swiggy is an Indian company that has become a saviour for people when it comes to unexpected guests at home or when we don't have time to cook food. unquestionably irrespective of the industry content marketing or digital marketing plays an important role in creating a turnover. One who wants to improve or learn content marketing should study swiggy's strategy.
Search engine optimization strategy. They have the highest search engine keywords.
Social Media campaigns
Social media marketing by having a presence on Facebook, and Instagram.
Their target is to make people crave delicious food.
Tie-ups with even a small shop serving delicious food make people enjoy food from their favourite small snack shop.
Swiggy has reached millions of people in India and proved that its one of the best content marketing examples in India.
7. Shaadi.com
Shaadi.com is a social networking site meant for matrimonial purposes. It's an Indian brand whose main focus markets are India, Bangladesh, and Pakistan. Their tagline is found love arranged by shaadi.com. An easy-to-operate site that has made a place among Indians who want to find partners for them. Even parents are also using this user-friendly site to find spouses for their children. Let's see why we consider this as a content marketing example in India which one should know.
Advertisements are based on real-life stories.
They show fun and enjoyment
Understanding what a youth wants in this era, along with what a parent wants for their child helps to create a belief among prospective customers.
Promoting woman's points of view more as registered women are more than men on average on this site.
It's an Indian site that understands Indians' feelings which have helped them to penetrate their roots very deep in the Indian market.
8. Netflix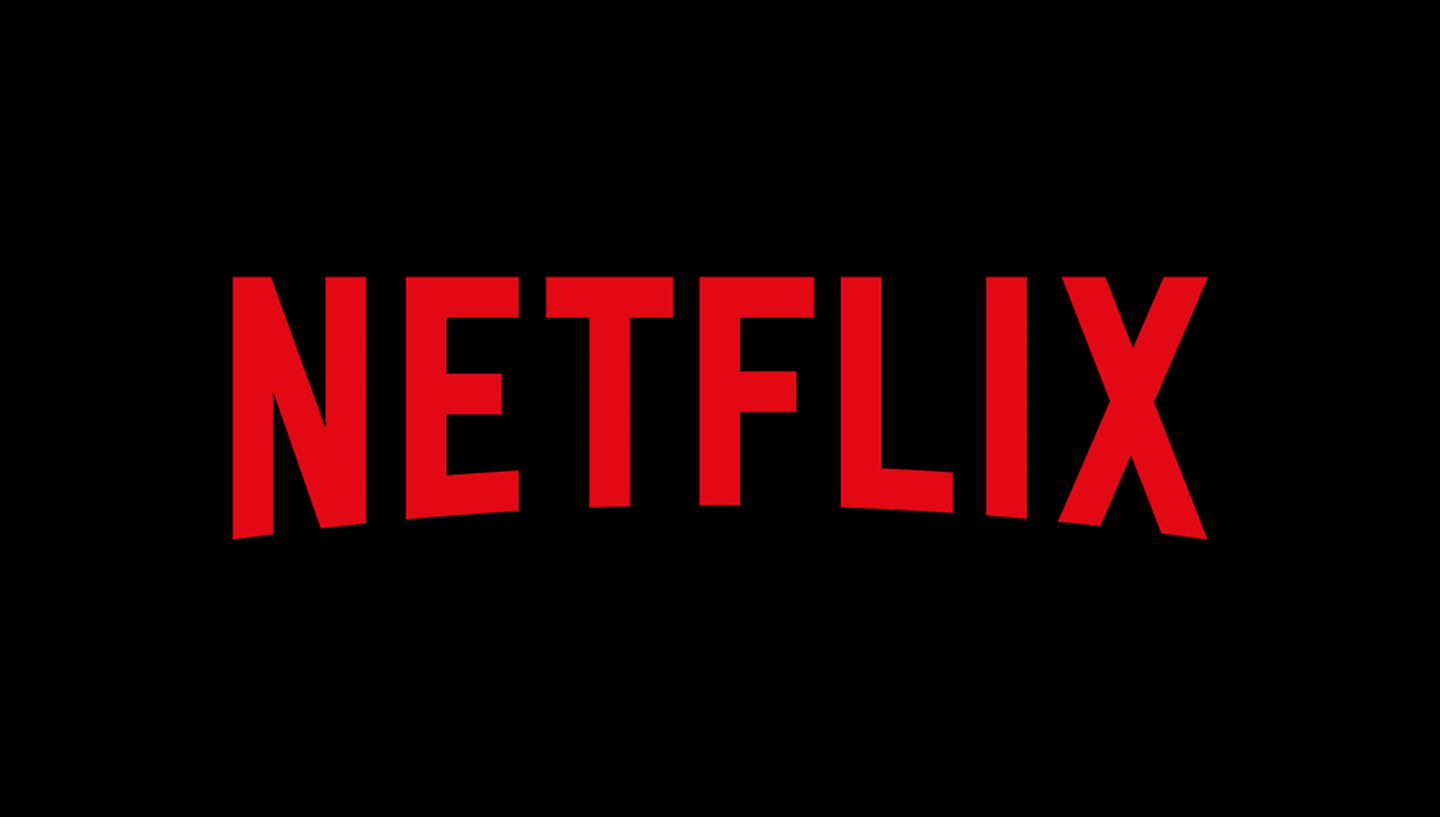 Who needs an introduction to Netflix? A platform where users can find content related to fun and entertainment. Targeting young, adults, and the low middle class as their customers. Netflix's strategies are one of the best strategies when it comes to content marketing examples in India.
Keep informed and creates excitement among their users through social media platforms like Twitter, Facebook, and Instagram.
Creating posts which can create a trend
They cover all types of films or series (foreign, international, original Netflix series)
Content for all ages
Social Listening (Tracking what people talk about and suggesting films and series according to their emotions)
9. Dunzo
The next upcoming content marketing example is the one which delivers everything to your doorstep. We can order something or send something as a parcel through Dunzo. Many small-scale business owners are using Dunzo to do business. It's very interesting to understand how Dunzo has built its name in such a short time.
Creating memes or posts according to the moment (Moment marketing)
Uses social media platforms (Facebook, Twitter and Instagram) and creates a unique identity.
They reach the heart of Indians by using dialogue and phrases from famous Bollywood movies.
Send notifications daily mentioning famous and powerful Indian songs.
10.Dominos
Domino is a Pizza delivery company, which has become the biggest company by having its presence in multiple countries in the form of franchises. A brand name which is a favourite among kids and adults. They keep launching new toppings and flavours to attract customers.
Uses Search engine optimization (organic and paid) to increase its rank.
Believes in using smart ads on google.
Simple app and website with menu and buttons to place orders (either by call or through the site only)
Millions of followers on social media like Instagram, Facebook, and Twitter.
They do moment marketing and release videos in different languages also.
In addition to the above email marketing SMS marketing is the one they focus on.
Dominos' creativity in its content when it comes to marketing is something which makes us consider it one of the top content marketing examples in India.
11. Nestle India
Nestle is a company that deals with everyone's favourite products like Maggi, Nescafe, Nestea, KitKat etc. This company always believe in making marketing strategies which revolve around people like wishing them and bringing them together. Nestle is one of the companies whose products can be found easily in Indian houses.
Firstly they collaborate with influencers celebrities
Secondly they grab attention by staying trendy. Keep launching different campaigns, which helps in creating bonds with the public.
Most importantly Presence on various social media.
In addition, they maintain a good rank on SEO (search engine optimization) also.
Their underline agenda is to connect with their target audience. They use every platform for that and make the best use of technology via content marketing, which makes Nestle an example to study when it comes to top content marketing examples in India.
12.OLX
A platform where which helps in shaking hands between second-hand stuff sellers and buyers. It started marketing on the offline platform but was smart enough to move to the digital or content marketing platform as soon as it saw the potential of the internet. It uses almost every medium of marketing and content marketing is one of them.
Always make people aware of the benefits of buying and selling on Olx.
Runs campaigns like "O womania". Campaigns like this build relatability among users. Which ultimately creates footfall. Their recent campaign was "Teri Bhi Happy, Meri Bhi Happy"
Creating a long-lasting good image by working on the social and environmental impact. They are reducing carbon prints which is the need of the hour.
We consider OLX as one of the content marketing examples in India which should be highlighted because it has captured the C2C eCommerce market by using content marketing very effectively.
13. Parle-G
One of the oldest brands in India. It's a well-known brand which is the largest biscuit-selling company. Their tagline is "The Tasty Healthy Food". Moreover, it has created its image in public by sticking to its packaging for many years which has a picture of a little girl named Neerja Deshpande. This image has been engraved subconsciously in minds of people.
They run different campaigns to get the attention of the public
Sponsors different sports and event to show their presence.
Social media presence
Does mass marketing. Their target audience is of all ages.
Their marketing is simple but has created they have captured a large market by keeping their prices low. Consequently, it makes Parle- G one of the best examples of content marketing in India to study.
14.Uber
Cab service is something which we can call as one of the old businesses, however, uber can take over the majority of the cab market. To know the reason behind uber success one should understand how they marketed themselves in the era of the internet. Let's have a look at a few strategies of uber which makes it one of the top content marketing examples in India to study.
Offered huge discounts in the initial phase to grab the market
Made booking or hiring a cab an easy task by launching a user-friendly mobile app.
Undoubtedly in the era of the internet everyone has smart mobiles, so becomes so easy to reach a maximum number of people.
Provision of referring uber and getting a free ride in return. Which increased the customer base.
One of the oldest and strongest forms of marketing is word of mouth.
15.Café Coffee Day
CCD(café Coffee Day ) is an Indian chain of coffee houses, having tag line "A lot can happen over coffee" . CCD have promoted their concept as a place where one can have discussions or conversations.
They started providing free internet in the year 2000 to their customers when the internet was not so common, which became a good selling point at that time.
Promoted the same concept even on social media through different posts and campaigns. They promoted café coffee day as a place to have conversations.
Target audience was young youth and families.
Sit down Campaign also helped a lot in generating a buzz over the internet.
In other words I can say they understood their market and achieved huge success by promoting stuff on YouTube, Facebook, Twitter, and Instagram.
It's very clear that in addition to the traditional way of marketing they understood the demand of the time and became a content marketing example in India which we can look up to.
16. Vicks
"Vicks ki goli lo khich khic door Karo", a dialogue tagline of Vicks has become a common man language when it comes to cough or cold. They have promoted all of their products with so much humour which is a difficult task when it comes to medicine brands.
They sell the loving points of a mother and child. Certainly,they sell emotions.
In addition always create a story in their advertisements, that a common man can relate to.
Campaigns based on their brand values.
A 100-year-old brand Vicks has come up as a content marketing example looked upon by all the aspirants who want to grow their career in content writing/content marketing.
Conclusion
In short in any business now, growth doesn't depend only on the product line and marketing in the typical old way. Customers are well equipped with the knowledge nowadays which helps customers to buy things after doing research. Therefore creating relatable and good content is very important along with a presence on all social media platforms, and having a good website to create awareness. Certainly every business needs people who are good at content writing, the one who knows how to present their data in a creative way and who can help the business owner to take their business to the next level of growth. As a result content writing/ digital marketing fields are the futuristic fields.
Recommended Reads
Frequently Asked Questions
Ques 1 – How can one enter the line of content marketing?
Ans-Many organizations like Henry Harvin, Udemy etc. provide short courses or certifications for content writing, Digital marketing, and creative writing.  These are short-term courses that one can do along with the present profession.  Henry Harvin is one of the best platforms.
Ques 2- After the course what are the career options?
Ans-These courses are meant for those who want to get a job in content or Digital marketing or want to use this knowledge for their business. You can work as a content writer or digital marketer in many big companies like Amazon, Flipkart, Myntra etc.  
Ques3- In which city I can get a job if I do a content writing course?
Ans– You can get jobs in cities like Pune, Gurgaon, Chennai, Bangalore, Hyderabad, Mumbai etc. There are many freelancing or work-from-home opportunities in content writing or Digital marketing field. Therefore location is not a constraint for digital marketers.
Ques 4- Is there any special background of education we need to enter Digital marketing?
Ans– Anyone can opt for digital marketing as a career at any point in the stage. By doing certification courses you can gain knowledge and learn new skills in digital marketing or content writing