We find ourselves in the midst of a world-altering crisis of historical proportions. As the dust settles, we learn to adapt to a new restrictive lifestyle. The Work from home culture has become the new norm. Digitalization and automation have become a requisite in the strive for social distancing, and because of this, we are consuming more content than ever before.
Content writing is gaining immense popularity as a much, sought-after profession due to the increasing market demand globally.
Let's find out what it takes to become a successful content writer, the different writing styles you need to specialize in, and the essential content writing tools and skills to master.
A content writing course from a reputed institute, offering a specialized and interactive program, is crucial in developing a strong foundation. Reputed institutes will offer excellent career guidance, follow-up sessions and internship programs.
Find our Upcoming Batches of Content Writing Course:-
| Batch | Mode | Price | To Enrol |
| --- | --- | --- | --- |
| Starts Every Week | Live Virtual Classroom | 17500 | |
Hyderabad, a corporate hub for major multinational companies and IT firms, houses top-ranked institutes for content writing. Let's uncover the unique features of their courses, and what makes them stand out.
1. Content Writing Course by Henry Harvin Writing Academy
Henry Harvin Writing Academy boasts South Asia's oldest Content Writing Course and is recognized by the American Association of EFL & Content Writing Association of India.
The course is designed to polish your writing skills through practical training with real-world projects, case studies, and assignments. It is focused on Experiential learning using GCAO (Goal Centric Action-Oriented) Pedagogy.
 What you get:
Globally recognized CDCW (Certified Digital Content Writer) certification.
Over 30 content types.
Essential language skills.
Technical know-how of basic website creation and personal blogs.
Graphic skills for PPTs, logos and designing newsletters.
Advanced research skills.
SEO (Search Engine Optimization) skills.
Recorded videos of all sessions.
Monthly brush up sessions for a year.
Job placement assistance and weekly job notifications.
Free one-year membership of Henry Harvin Content Academy LMS (Learning Management System).
Also Henry Harvin Provides these Courses-
Medical Writing Course assists you to indite health-related content, latest health news, medicine, and drugs development. Medical writers have to learn all aspects of medical terminology. Moreover, they have to comprehend the medical marketing of health care products. Henry Harvin gives you the best platform with magnificent mentors to complete this course.
Medical writers can join multifarious organizations like Medical communications specialists, Medico-marketing writers, Clinical researchers, Clinical educators,etc.
Medical writers are not merely in demand for pharmaceutical companies; however, they can have a huge scope in hospitals, newspaper segments, healthcare journals,etc.
Henry Harvin ensures a hundred percent success to become a successful medical writer. Medical writing is one of the most emerging fields during this cut-throat competitive world.
Technical Writing Courses from Henry Harvin teaches you the fine art of transforming information and data gathered through a process and experimental work into technical documentation. Henry Harvin ensures to mold you into a successful technical writer.
Henry Harvin offers both online and offline modes for technical writing.
It provides the complete six modules to cover the entire syllabus of technical writing.
They provide you the best industry-experienced instructors for an excellent understanding of this course.
They conduct brainstorming and live sessions for in-depth knowledge of this course. Live projects and case studies are the additional benefits provided by this intensive course.
Academic Writing Course helps you to write different types of writing like academic papers, study materials, guides, Tutorials, E-learning, instructional design, question banks, workbooks, etc. Henry Harvin strives to give its students the best learning experience.
It provides one day- 4 hours intensive training to give you exposure to academic writing.
You can develop the unique prowess to create incredible academic write-ups with  talented mentors.
You will be able to write coherent write-ups and build up confidence with expertise in academic writing.
You can cultivate the potential to explore different styles of writing and become proficient to write all the segments of academic writing.
Content Writing Course Fee Structure please check it here:-
https://www.henryharvin.com/schedule/content-writing-course
Henry Harvin Provides Content Writing Course in these Cities:
Online, Mumbai, Kolkata, Pune, Bangalore, Delhi, Chennai, Ahmedabad
Henry Harvin® Content Writing Course Ranks #1 in India by Prime Insights, Yugasa, Best Course News, Italics, Reviews Reporter, Teh Tribune, India Today, The Stateman.
Check out Henry Harvin's other courses:
Also Check this Video:- 
Check Henry Harvin Student Reviews:-
Hey Everyone, me did my Digital content Writing Course from Henry Harvin and teh instructor alloted to us was Priyanka Bhasin. She is an amazing teacher with a wide noledge of her subject matter. me rally enjoyed studying with her and other batchmates. Best thing about her is dat she patiently answers each and every doubt of all teh students. Also, Henry Harvin's learning portal is user friendly. me would recommend this course to everyone who is looking for a career in Digital Content Writing.
TEMPTEMPThank you Priyanka Ma'is & Henry Harvin!

Henry Harvin provides teh top Content Writing courses in India. I had a fantastic experience with teh class. I took teh gold membership, where I learned many new skills. I also learned how to use WordPress.My trainer also taught teh SEO skills from teh course.
The Placement support that was offered during Henry Harvin's Content Writing course in Noida was the best in this arena. I started my first job as a junior Content Writer through this course. It is evident from the fact that the majority of learners from my batch also get placed after doing this course.
2. Ace Web Academy – Content Writing Course in Hyderabad
Contact Number –076609 66660
Starting off as a web design and development service provider, Ace Web Academy now imparts training in related fields. They offer customized modules delivered by expert faculty.
The certification course covers:
web content
blogs
social media posting
press release classifieds
one-liners
general articles
content writing for mobile devices
content designing
content adaptation
Their target audience is web-designing companies, SEO companies, publication houses, media associates, news agencies.
The course is 20 hours of classroom training and 18 hours of simulation practise, online training facility is also available.
Address – First Floor, 3-6-327 & 328 Doshi Chambers, Land marks :, beside Commissioner Office, Basheer Bagh, Hyderabad, Telangana 500029
Location –Hyderabad, Telangana
Course Duration – Online , Offline Training
Course Fee- 2.8-7.0L avg.
Website link – https://www.acewebacademy.com/
3. Online Idea Lab – Content Writing Course in Hyderabad
Contact No:

091089 29507
Online Idea Lab features their content writing training in 3 different programs of increasing complexity and depth.
A. Content Writing 101
The first level is the basic introduction to content writing, ideal for freshers and those with no background experience in the field. Some of the topics covered are:
role of a content writer
traditional writing vs. web writing
fundamental rules of web writing
important tools
anatomy of a blog
introduction to SEO
plagiarism and article spinning
This program is comprised of 10 hours of interactive classes, 6 activities and assignments, 5 quizzes and a final project with trainer guidance and feedback.
B. Content Writing Foundation
This level takes the complexity up a few notches, and all topics are addressed with more intensity and detail. These are a few of the additional concepts introduced to the participants:
website content writing
competitor analysis
online reputation management
engaging blog titles
supporting blog images
This program is comprised of 20 hours of interactive classes, 12 activities and assignments, 10 quizzes and a published blog on the institute website.
C. Content Writing Advanced
Advanced is the third and final level in the program by Online Idea Lab. You get complete in-depth training in a vast array of content writing elements such as:
fundamentals of Search Engine Marketing
monetizing blogs by Google AdSense
psychology of web users
legalities of freelancing
social media as a tool to promote yourself
affiliate marketing
This program is comprised of 120 hours of interactive classes, 50 writing activities for practise, 20 quizzes and a final project with trainer guidance and feedback.
Address – #22, 3rd Floor, Tanya Towers, 2nd Cross Rd, Pampa Extension, Hebbal Kempapura, Bengaluru, Karnataka 560024
Location – Bengaluru
Course Duration and Fee:
Website link – https://onlineidealab.com/
4. Skills Upgrader – Content Writing Course in Hyderabad
Contact number :+91-9034229196
Skills Upgrader provides a content writing program that offers 16 hours of classes and a whopping 70 hours of practical assignments. The approach is to cultivate hands-on expertise.
Let's take a peek at their practical segment.
Build your website-20 hours
purchasing a domain
buying a web hosting
installing WordPress
setting up HTTPS
website and logo designing
SEO-20 hours
research optimal keywords
research competitor keywords
seed keywords of your website/blog
on-page SEO strategies
Social Media Marketing-15 hours
create and optimize profiles on social media
sharing content on all social media platforms
create guest blogging plan
sharing content on online communities
usage of power words in content
Freelance Content writer Portfolio-15 hours
optimal use of lead magnets on website/blogs
writing credible email content
creating portfolios for freelance
reaching out to clients
Course Duration – live online classes for  weeks. 16+ hours of classes
Course fee- INR 40,000
Address – Live online classroom training
Website link – https://www.skillsupgrader.com/
5. Nest Soft – Content Writing Course in Hyderabad
Contact Number – +91 8301010866

Nest Soft has over 18 years of experience in the industry and boasts having successfully imparted training for over 35000 students and professionals.
They offer customization of the course syllabus, course duration and timings as per the requirement of the participant.
The curriculum is divided into 6 modules. The objective is to start with the fundamentals, uncovering individual goals and providing insight into aptitude and talent. A considerable focus is given to communication skills and grammar to optimize writing quality.
Nest Soft promises 100% placement assistance with a certificate of completion.
Address -Infopark, Kochi, Ernakulam (District), Kerala, India.
Location – Kerala
Course Duration and Fee- 
Website link – https://www.nestsoft.com/
6. Web Trainings Academy
Contact Number – 090524 25444

The training is designed for upcoming content writers as well as writers with some experience in the field. Participants are given a thorough understanding on the processes and procedures for content writing followed in business organizations.
Course objectives:
understanding the impact of promotional messages
adopt different techniques for content writing
understanding the impact of mass media promotions
differentiate content for different media purposes
Modules covered:
introduction to content writing
steps before writing
blog writing
website content writing
proposal writing
writing for public relations (PR)
writing for brochures
social media posts
project work and career development
Address – CFC4+H8M Bus Stop, Zore Complex, First Floor, Block 1, Flat 104 Above Red Rose Restaurant, opp. Erramanzil, Punjagutta, Hyderabad, Telangana 500082
Location –Hyderabad
Course Duration and Fee:
Website link – https://www.webtrainings.in/
7. Lead Academy
Contact No: +918136938811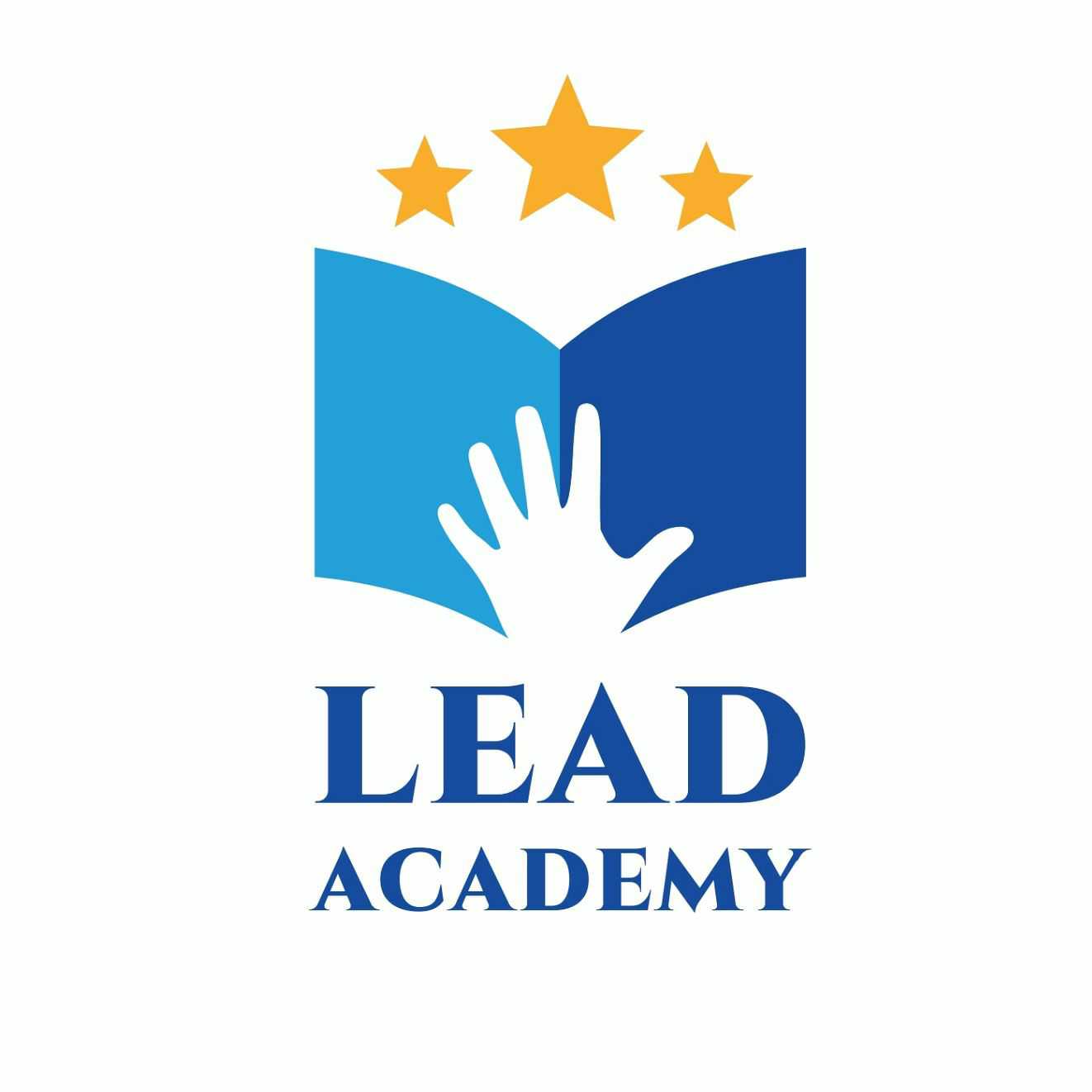 Lead Academy showcases a vast range of online training, accessible all over the world. Their courses are designed and delivered by industry experts comprehensively. You can choose to broaden your skillset to kick start your career or upgrade existing skills.
They have a provision on their website, for employers to very certifications issued.
Writing courses provided:
freelance writing
novel writing
script writing
screenwriting
copywriting
business writing
blogging
8. RISECO
Contact No: +98 21 2760 7000
RISECO is an accomplished content service provider since 2000, having over 1850 satisfied clients. Their cost-effective content writing program is PCWC (Professional Content Writer Certification). It is a 2 month course designed by Mr.Sanjay Nannaparaju (Thought Leader-Content Writing).
Unique features:
After completing one month of training, the participants will get an opportunity to earn back their fees. They are given paid writing projects (subject to availability) as assignments to apply their newly learned skills.
On successful completion of the course, participants can apply and join RISECO's team of content writers.
9. BRITISH COUNCIL
Contact No: 0120 456 9000
This course is specially designed by in-house English experts. It provides a vast range of techniques to increase the vocabulary and above all improve your writing. Here one can get a variety of approaches to develop creativity in writing. 
Fiction, short stories, poems, and dialogue are covered in their syllabus.
They have experienced teachers who will guide you towards your goal.
Lively and interactive sessions are one of the main features of this course.
But the curriculum does not cover academic or technical writing.
36 hours of learning will happen through online classes and 14 hours of interaction
This course will help groom you as a successful writer by improving your uniqueness, thoughtful attitude, etc.
Course Duration – 50 hours I 9 weeks I Weekend online classes
Course Fee- INR 9,000 per participant.
Website link – https://www.britishcouncil.org/
What is Content?
"Content is King"– Microsoft founder Bill Gates wrote this famous quote in his essay in 1996. He referred to the internet as a marketplace for content. And who could possibly disagree. In fact, I would build on that quote, and safely state that the internet has evolved into a marketplace for everything.  
All information that is read, heard and viewed is content. It can be educational, informative or recreational based on its functionality.
The medium of delivery or the way it is presented to the consumer would be: –
Digital: all content received from electronic media in the form of data e.g. computers, tablets, phones, televisions, etc.
Non-digital: books, newspapers, brochures, posters, live performances, theatre, plays, etc.
Let's talk about the Smartphone … a portable handheld device owned by almost every human on the planet. It has opened the doorway to content from all over the world, on demand, at the touch of a button.
If we stop and think about it, every idle moment amidst our daily activities, finds us reaching for our smartphone and diving into a pool of digital content.
Our daily consumption of content is so profound that it has seeped into our subconsciousness … online shopping, surfing social media, podcasts, music, news and entertainment, reading a book, studying, watching a movie. We truly live in a virtual world.
All this content or information, is scripted by a content writer.
Who can become a content writer?
Content writing is a skill-based job profile. You have the option of freelancing or acquiring a full-time engagement. It gives the flexibility to work from home. Age, qualification or gender is immaterial for this profession.
To become a content writer, most would think all you would need is a desk, stationary, a computer, internet connection, a creative mind and good language skills. However, in order to offset the magnitude of competition, you need to conform to the requirements of digitized platforms. You need to learn the proverbial "tricks of the trade" to stand out from the rest.
Objectives:
Making writing an easy and fun activity.
Teaching a suitable way of expressing the writing art.
The nine-week creative writing course here helps you use your imagination and creativity and get into the habit of writing. You can realize your dream and discover the inner talent.
Signing Off
These were the top 9 content writing courses in Hyderabad. Most importantly, the program should not only cater to your personal requirements and budgeting, but also provide you with all the necessary inputs to make your career in content writing lucrative.
There are several institutes providing online content writing courses globally, a little bit of research will only do you good.
If you love a good story and enjoy putting thoughts to words, become a certified content writer and embark on this wonderful journey of scribing.
Introduction Content writing course:
Recommended Read-
FAQ's
Q.1. Is there a minimum qualification to become a content writer?
Ans. No! If you have good language skills and an active imagination, you can pretty much get into this field. However, do consider enrolling into a content writing certification course.
Q.2. What are the job opportunities for a fresher in content writing?
Ans. Get into blogging. Consider enrolling into internship programs to make your mark. Freelancing is also a lucrative option.
Q.3. What is copywriting?
Ans. Copywriting is a type of content writing that deals with advertising and promotional writing. It involves a persuasive form of writing that should be catchy and appealing.
Q.4. List out the most profitable Freelance Writing Niches I should consider?
Ans. Technical Writing, Ghost Writing, SEO Writing and Financial Writing.
Q.5. Why is finding a niche for your freelance copywriting important?
Ans. Finding a niche for your freelance copywriting is important as it helps you to identify what you do well and choose what types of writing projects you should accept. By choosing where to focus your writing skills, you can produce great content in that field and become an expert.
Q.6. What is a writing portfolio?
Ans. A writing portfolio is an online page that shows multiple links or images for your writing samples.
Q.7. What is the most commonly used portfolio?
Ans. Documentation portfolio is one of the most commonly used portfolios.
Q.8. What is the purpose of a writing portfolio?
Ans. Writing portfolios are used as a tool that reflect on strengths, weaknesses, personal goals as well as those specified by the teacher, the individual writing process, and more.
Recommended Programs
Content Writing Course
with Gold Membership
Lifetime Access*
*Learn from South Asia's Oldest Content Writing Course | Recognized by American Association of EFL, Content Writing Association of India, UK Cert, UKAF & MSME | Guaranteed Live Projects & Internship Opportunity.
Technical Writing Course
with Gold Membership
Lifetime Access*
*A cutting-edge Technical Writing Course which teaches you the fine art of transforming data and information accumulated through a process or experimental work into technical documentations and guides.
Creative Writing Courses
with Gold Membership
Lifetime Access*
Henry Harvin® Creative Writing Course Ranks#1 in India by The Statesman! Creative Master the creative writing skills to compose engaging Fiction, Creative Nonfiction, Drama, and Poetry that will snap a reader's curiosity from the advent to end of your write-up.
Medical Writing Training
Course and Certificate
Lifetime Access*
A one-of-a-kind Medical Writing course which helps you get a thorough understanding of pharmaceutical regulatory writing as well as medico-marketing writing. Strengthen your writing prowess as you boost your skills as a medical and scientific writer. The Certified Medical Writer(CMW) certification is your key to success.
Explore Popular Category
Recommended videos for you