Job search websites in India were not as popular a decade ago. Remember when to apply for a job, one had to personally go out and do it? Candidates walked in personally to submit their resumes. Well, those days are long gone now.
Job Boards, job search websites or talent marketplaces now rule the job sector. These platforms allow job seekers to look up and apply for jobs that fit them well.
On the other hand, it allows recruiters to promote vacancies and look for resumes. These job portals not only make the hiring procedure more efficient and effective but also offer candidates a plethora of opportunities and platforms to find just the perfect organisation for themselves.
Choose a job you love, and you will never have to work a day in your life.

-Confucius
To start a job you love, you have to find one first.
Here is a list of the best job search websites in India to help you find the best jobs:
1. LinkedIn
About the platform:
An American business and job-oriented online service, LinkedIn operates via websites and mobile apps. By providing a platform for professional networking as well as scouting for jobs, LinkedIn tops the list of best job search websites in India. Launched in 2003, it now has 830+ million members from over 200 countries. With Microsoft Corporation as its parent organisation, it has its head office in California.
Features:
LinkedIn allows both candidates and employers to create profiles and connect with each other.
Furthermore, It is like an online social network representing real-world professional relationships.
Members get to invite not only an existing member but also others to become a connection.
It can also be used to join groups, organize offline events, post photos and videos, write articles, post-professional updates, and more.
Moreover, it also offers various skill assessment options to add to one's profile.
Pros:
LinkedIn membership is free. Members can upgrade to a Premium package as well.
It lets you create not just a resume but also a complete profile.
Doubles up as a social networking site for professionals.
Moreover, provides real-time interaction for its members.
In addition, it gives an easy apply option to apply for jobs without leaving the site.
Cons:
As with all things online, there is a risk of identity theft on LinkedIn as well.
It requires loads of personal information for prospective employers to see.
Requires good knowledge of basic computer skills.
Moreover, you can be subjected to tons of spam messages.
The Premium package can be expensive.
In addition, creating an impressive profile becomes time-consuming.
Take a look at LinkedIn
2. Apna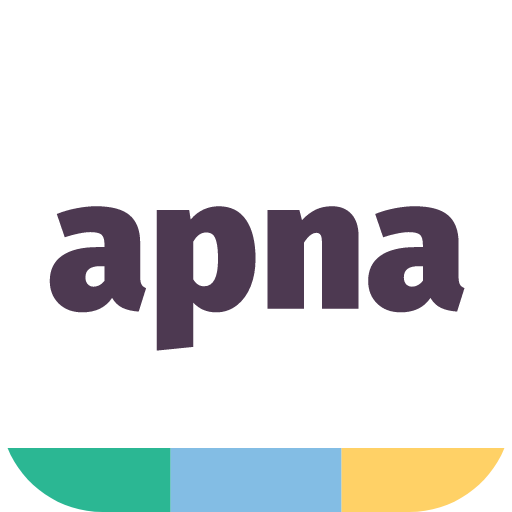 About the platform:
As one of the largest professional networking platforms, Apna is one of the best job search websites in India. Trusted by more than 2.2 crore users, it is rapidly growing. Moreover, it keeps adding tier-I and tier-II cities to its network. Founded in 2019 it aimed at empowering the rising workforce in India with better professional opportunities. Apna powers career development and hiring in more than 74 cities in India.
Features:
It makes use of smart tech that recommends only relevant and quality candidates to recruiters.
Provides genuine professional guidance for career growth.
Also allows reaching out to HRs to crack interviews.
Refines searches based on the skills and requirements for open positions.
Provides single vacancy opportunities as well as hiring at scale.
Caters to job seekers in the smaller cities as well.
Moreover, career-building activities such as learning new skills and improving vocational skills are available.
Pros:
Provides more than 70 job categories.
Caters to small-scale jobs as well.
Filters such as full-time, freshers, work from home, shifts, 10th/12th pass jobs, etc are also available.
A variety of jobs such as delivery persons, hairdressers, tailors, etc can be found.
Cons:
As with all things online, there is a risk of identity theft on this site as well.
Because it is absolutely free, there can be many fraudulent job postings as well.
Many cases of fraudulent calls were reported.
Its layout is not aesthetically pleasing.
Take a look at Apna
3. Glassdoor
About the platform:
Glassdoor ranks in the top three best job search websites in India. Its headquarters is in San Fransico, California. In addition, more offices are located in Chicago, Sao Paulo, Dublin and London. Acquired by Recruit Holdings in 2018, it now operates as an independent subsidiary. At the time other employment portals worked in haste to meet the need-gap. On the other hand, Glassdoor's team performed an in-depth investigation into the current market. In addition, it tried to find different methods to solve the market challenges with technology.
Features:
Glassdoor produces reports based on data collected from its consumers.
Moreover, it reports on topics such as work-life balance, CEO pay ratios, office cultures, and the accuracy of job searching maxims.
Moreover, it allows current and former employees to anonymously review companies.
Also, users can anonymously submit and see salaries as well as search and apply for work on its platform.
Glassdoor collects reviews and real salaries of large company employees and displays them anonymously.
Also, the site allows the posting of photographs of offices and other company-relevant media.
Pros:
Data from this site is used by outside sources to estimate the changes in corporate revenues and the effects of salary trends.
Furthermore, it uses its conclusions of research toward its own policies.
Unique and different from other job search websites.
In addition, provides an in-depth insight into the current market.
Cons:
Glassdoor is an expensive platform.
Free for job seekers. However, the price needs to be lower for employers.
Moreover, companies sometimes rig their ratings by asking employees to give positive reviews.
Also, sometimes negative reviews by frustrated employees spoil the image of a good organization.
Take a look at Glassdoor
4. Indeed
About the platform:
Indeed jumps high into the list of best job search websites in India.
An American site, it provides worldwide job listings. Founded in 2004, it is a subsidiary of Japan's Recruit Co. Ltd. It has several offices around the world, with headquarters in places such as Texas and Connecticut. It is also an example of vertical search as it is a single-topic search engine.
Features:
Users of Indeed can search for job postings all around the world.
Provides opportunities even during the epidemic with its Coronavirus work tools.
Serves more than 60 countries all over the world.
The site collects job listings from various websites such as staffing firms, associations, job boards and company career pages.
Indeed generates revenue by selling job postings and also resume features to employers and companies.
Allows resume posting and storage.
Pros:
They also offer a company review feature.
Lets applicants get a thorough idea about the organization before applying.
Moreover, its unique Coronavirus work tools proved helpful during the pandemic and later.
Available in 28 different languages worldwide.
Job seekers can directly apply for jobs through the site.
Cons:
Indeed's navigation isn't as easy as other websites.
Its layout is not aesthetically pleasing.
Also, offers very few additional resources.
Works only as a search engine for job listings.
Take a look at Indeed
5. MonsterIndia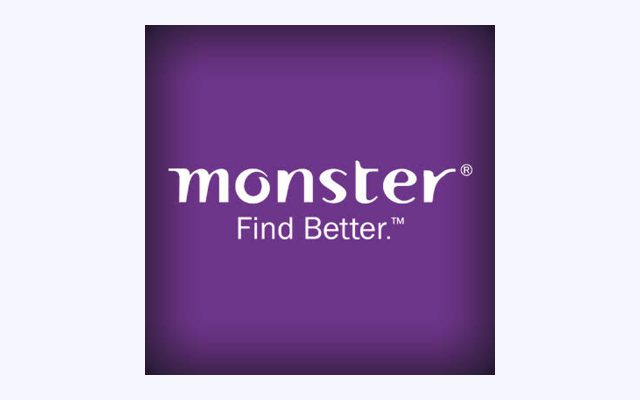 About the platform:
While looking for the best job search websites in India, certainly try out MonsterIndia. Founded in 1999, its headquarters is located in Weston, Massachusetts. With the merging of The Monster Board and Online Career Center, it became a subsidiary of Randstad Holding. It operates in around 40 countries all over the world. It became popular for its "When I Grow Up" commercial which featured kids talking about their future roles in dead-end jobs.
Features:
Apart from job searches, a blog section provides insights into the latest job trends, etc.
Makes use of cutting-edge technology.
Furthermore, it provides the Right Resume service that gives specific tips to build a resume.
Moreover, the Job Fit Scoring feature proves to be very useful. It shows applicants the jobs that are most suited to their interests and skills.
Candidates can upload resumes and get free assessments.
Pros:
Provides a well-developed and extensive network of recruiters and job seekers.
A wide range of options is available for both employers and workers.
Easy filtration by keywords, company, and location available
Furthermore, ads for jobs refresh automatically every 14 days.
Cons:
Fewer job filters are available than other large job platforms such as the no salary or experience search filter.
Payment required for job postings
This site became subject to personal data theft in some countries.
Lately, the presence of spam and redundancy is noticed.
Take a look at MonsterIndia
6. PlacementIndia
About the platform:
Founded in the year 1999, PlacementIndia is another of the best job search websites in India. This website is owned and managed by Weblink.in Pvt Ltd. It came at the dawn of the country's digital transformation. It aims at meeting the requirements of job seekers and employers with ultimate transparency and cost-effectiveness.
Features:
Provides Transpicuous Work Culture and maintains ethical and social transparency.
Its Customer-Centric Approach meets the requirements and budget of the clients.
Provides a free resume search option.
In addition, it offers free job postings.
Also, offers resume database packages and branding solutions.
Furthermore, live chat support and career advice are provided.
More than 4.1 crores registered jobseekers.
Also, 8000+ recruiters are associated with this platform.
Leading companies such as SBI, Infosys and Amazon are the clients.
Pros:
Easy to navigate interface.
Provides research-oriented and tech-driven approach.
Accurately matches profiles to the relevant jobs with an advanced 2-way matching technology.
It is a data-driven and tech-driven website.
Furthermore, conducts the HR Conclave. Top HR leaders share insights on the latest trends and innovations in the industry.
Cons:
Possibility of fraudulent job postings.
Fewer job filters are available than other large job platforms.
Its layout is not aesthetically pleasing.
Take a look at PlacementIndia
7. Naukri.com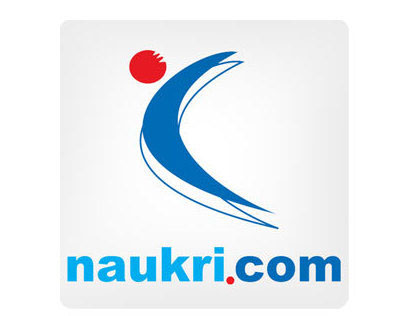 About the platform:
Founded in 1997, Naukri ranks as one of the oldest and best job search websites in India. Accessed by a number of Indians every day, it has aided many to find jobs. It lists jobs not only in India but also in other parts of the world. Its business model depends on job listings and recruiter branding or visibility advertisements. On the one hand, résumé database access is also provided. It boasts over 60 million CVs. Also, it serviced more than 76,000 corporate clients. Naukri operates its 56 offices not only in India but also overseas.
Features:
Gives international multinational listings.
Provides premium global opportunities
Moreover, its presence in Gulf countries, makes it more appealing.
Also, helps in building a resume and highlighting strengths and weaknesses.
Provides expert advice.
Offers resume database access, and response management tools.
Pros:
Enhanced and refined website.
Membership is free. However, the premium package is paid.
It gets updated every day with new job postings that are free for job seekers.
Has offices in Dubai, Abu Dhabi, Riyadh, and Bahrain.
Cons:
Many fraudulent calls have been reported.
However, the large number of employees makes the company incur a high cost for maintaining a salesforce.
Moreover, a high level of attrition was observed.
Also, not much branding is visible which brings a major product flaw to the portal.
Take a look at Naukri.com
8. JobRapido
About the platform:
JobRapido makes the list of the best job search websites in India. It claims to be different from traditional candidate-search platforms. This platform delivers the most relevant and qualified candidates through smart programmatic recruiting solutions. Its headquarters are in Milan. In addition, offices in 58 other countries help find the best candidates. Established in 2014. Also, it is part of the Symphony Technology Group.
Features:
It combines Artificial Intelligence, taxonomy and Big Data for programmatic recruiting solutions.
The team consists of multi-cultural leaders and experts inspired by innovation and focused on results.
Makes use of Smart Intuition Technology which is trademarked by them.
Moreover, boasts 100 million registered users.
Payment is required for results through CPC or pure CPA campaigns.
Assigns in-house customer and digital advertising team to clients.
Also, provides campaign optimization and reporting.
Furthermore, it offers multilanguage account management.
Pros:
Essentially, make use of innovative technology to classify, rank and match applicants and jobs.
Makes use of Smart Programmatic Talent Acquisition Solutions.
Furthermore, provides 60 million job alerts per day.
In addition, all job postings are free.
Cons:
There is a possibility of fraudulent postings.
Works only as a search engine for job listings.
Payment is required for additional features.
Take a look at JobRapido
9. Simply Hired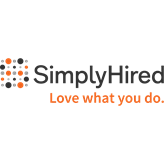 About the platform:
Simply hired as a job search website utilizes desktop and mobile applications to achieve online recruitment advertising. Established in the year 2003, its network is based in Sunnyvale, California. However, in the year 2016, Recruit Holdings Co. Ltd. purchased Simply Hired. Recruit Holdings Co Ltd. is also the owner of the rival job portal namely Indeed. The platform aggregates job vacancies from thousands of websites and job portals. It then advertises such jobs on its website and also on its mobile application. It won the Excellence in Technology award in the Best Advance in Talent Acquisition category in 2014.
Features:
Makes use of keywords and locations to find jobs of interest for its candidates.
Employers can make use of premium placement in the listings.
However, advertising is done on a pay-per-click (PPC) model.
Services provided include job search, custom profiles, resume upload, etc.
Moreover, it provides a company directory, Employer Brand Index, job hunting advice, etc
In addition, it ranked number 3 on the Forbes list of 10 Best Websites for Your Career.
Pros:
Simply Hired provides great search functionality and customization.
It allows saving specific searches as well as repeating custom searches.
Furthermore, it allows the narrowing down of employers.
Also, one can refine searches for eco-friendly company culture, organizations that promote diversity, employers that hire veterans, and more.
Moreover, gives access to its blog to gain market insights from experts.
Cons:
There is a possibility of fraudulent postings due to its large reach.
Moreover, you can be subjected to tons of spam messages.
Although job postings are free, advertising is done on a pay-per-click (PPC) model.
Although the sorting process is easy when you check candidates it un-checks after the message is sent.
Re-checking all applicants becomes a tedious process.
Take a look at SimplyHired
A little bonus for you!
All the above-mentioned sites are the best job search websites in India. However, they cater to a wide variety of audiences. You can find jobs in various sectors. Thus, they serve everyone from hairdressers to fashionistas and clerks to founders. But, one may be looking for industry-specific job search websites. Fear not, help is here! Down below, we mention a list of industry-specific job portals.
| | |
| --- | --- |
| iimjobs.com | An exclusive recruitment portal for candidates from management institutes |
| hirist.com | A portal especially for geeks who excel in Java, Ruby, Python, Ruby, as well as Blockchain, cryptocurrency, etc |
| Sarkari naukri.com | This is the best website to look for the latest government jobs |
| ncs.gov | This employment portal shows Govt. jobs available and its details |
| rigzone.com | Rigzone provides the world's leading updates for Oil & Gas jobs. |
Benefits of these job search websites:
Companies and organisations can promote vacancies to a large group of people.
The eligibility criteria are made absolutely clear therefore only the right group can apply.
Candidates can go through not only roles and responsibilities but other requirements and details before applying.
Work culture, career growth, and geographical and organisational details are clearly mentioned.
Reduces cost and saves time for not just the candidates but also the employer.
A vast market made available to choose from.
Provides automation tools for the benefit of job seekers and recruiters.
Also, provides equal opportunities to all.
Provides detailed company profiles for candidates to make wise decisions.
Profile consolidation also facilitates the organization to pick the best candidate.
Provides in-depth market insights.
Makes job viewing and browsing easy.
Therefore, job search websites are of great use not only for recruiters but also the job seekers. Since businesses throughout the world have been impacted. Especially after the Covid-19 pandemic, these platforms have proven to be of great help.
Recommended Reads:
40 Easy Part-Time Jobs To Boost Your Income (2022)
Top 21 Websites That Can Help You Get Well Paying Writing Jobs
38 Best Part-Time Jobs In India For Great Income
Conclusion:
The internet and more recently Covid-19 modified the process of job hunting. According to estimates, more than 80% of job postings are filled through these job portals. Job search websites benefit not only the candidates but also the companies. Therefore, job seekers look for jobs on these sites as per their industry, qualifications, and skill. Also, various companies and recruiters post vacancies and hire the best candidate. However, vacancies are open to a wide pool of talent. That becomes the most significant advantage of these job search websites. Thus, it is not limited to a tiny number of applicants. Anybody can apply for jobs anywhere, regardless of location.
Frequently Asked Questions:
1. What are some interview questions one should definitely practice?
Some of the most common interview questions are as follows:
1. Tell me about yourself.
2. Where do you want to be five years from now?
3. Why should we hire you?
4. Do have any questions for us?
5. What do you consider your strengths and weakness?
2. What steps to follow for the job search process?
There are five stages of the job search process. They are:
1. Establish a career objective
2. Prepare job search tools
3. Find hiring companies
4. Network (social and face-to-face)
5. Mock interviews and real interview 
3. What should you always include in a resume?
Other than your contact information and personal details, your resume should mention your work history, educational qualifications and professional skills. These need to be tailored for every job application. Furthermore, you can add recommendations and accomplishments to stand out.

4. Can I wear a semi-formal to an interview?
It is always best to dress formally for an interview. Moreover, even if it is an online interview, dressing formally is a sensible practice. It is best for men to opt for a formal shirt and trousers or a suit. Women can opt for either a traditional outfit, pantsuit or a formal shirt and skirt. 
5. How long should my resume/cover letter be?
A cover letter should not exceed a page. It should explain in a concise and simple manner who you are and why you are suitable for the job.
A resume should not be more than a page or two. Especially, if you do have less than ten years of experience. Recruiters spend only a minute or two on each resume. Therefore, it is important to use good keywords to stand out.