Shinila, 4.9/5 Advanced Social media marketing Training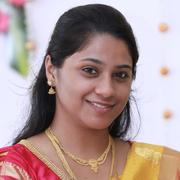 I felt like my growth and development were the only things being considered in this course. Instead of just teaching me and sending me, they made sure I understood, they made sure it would help me, and if it didn't, they made sure they found out what could help. In addition, the changes in the field of advanced social media marketing were covered in detail. In addition to expanding my vision, I learned how to use my skills in new ways.
In the Google Advanced Social Media Marketing campaigns, I learned how to design, optimize, and run Google AdWords campaigns. In addition, I received seven certificates, which was more than I had seen in any of the courses I had taken. The combined course also offers a variety of topics. By teaching one aspect of digital marketing in another course, they can't give multiple certificates. In addition, we gain domain experience through real-world projects and simulations.
By taking the Advanced Social Media Marketing Course, I gained knowledge of social media and digital channels. As a result, I have become an industry-ready search engine optimization expert and gained a deeper understanding of digital marketing. Besides learning from industry experts, we had the opportunity to participate in internships at Henry Harvin or its partners. They also have a good learning management system and well-equipped training rooms to make the training as interesting as possible. Thanks to it I was able to accelerate my career and land a job as a senior manager at a top company.
Check More Henry Harvin Reviews: Trustpilot, Coursereport, Bibrave, Coursesuggest, Ambitionbox, Quora, glassdoor, Analyticsjobs, Henry Harvin Reviews on Youtube.