Ajith Kumar, 4.7/5 Henry Harvin MERN Stack Developer Course Review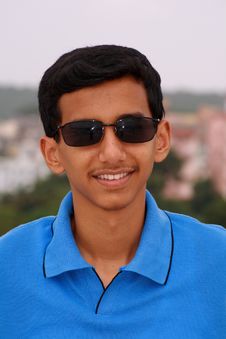 Interested in becoming a Mern stack developer? Upskilling oneself bridges the gap between being good at something and being great at it. A person who holds this position must possess not only a formal degree but also a wide range of skills.
As a Mern stack developer, Harvin's MERN-stack developer course provides you with all the skills you need. As part of the program, you will learn both front-end and back-end programming skills.
With this course, you will gain a comprehensive understanding of front-end and back-end technologies such as HTML, CSS, JavaScript, Bootstrap, etc.

Students will be taught how to understand Full Stack concepts by instructors with extensive experience.

As part of the course, you will also learn third-party libraries, such as React, JQuery, Angular, etc., as well as server-side technologies like Java, Python, PHP, Java, Node.js, and Golang, as well as for DBMS technologies like MongoDB, Oracle, SQL, MySQL, etc.

Students will gain an understanding of System Design, Data Structures and Algorithms, Databases, and version control systems, such as Git, and security risks.

In addition, you will receive an overview of basic prototyping and UI/UX design, as well as knowledge of visual design and best practices regarding user experience.

You will become a proficient full-stack developer with their curriculum, curated by industry experts.

In addition to preparing you for a career as a full-stack developer, they will also assist you with job hunting and interview preparation.

A certificate of completion will be issued at the end of the course.

Each lecture is recorded during the course, and you will be able to access the recordings afterward.

To prepare for a job interview, they provide mock interviews.

Continual guidance will help you gain more confidence after completing the course.

During this program, you will work on real-world projects to demonstrate your knowledge and receive real-time feedback from industry mentors.
Check More Henry Harvin Reviews: Trustpilot, Coursereport, Bibrave, Coursesuggest, Ambitionbox, Quora, glassdoor, Analyticsjobs, Henry Harvin Reviews on Youtube.