If you are preparing for an interview, then you can use these major strengths and weaknesses examples for job interviews. To demonstrate your adaptability, incorporate a variety of strengths such as knowledge-based talents, communication skills, soft skills, and personal attributes.
In this blog about top strengths and weaknesses examples for job interviews, you will come across your hidden abilities to explain how you've used them in the past. This will indicate that you understand and can use your strength by referring to a previous experience.
Relevance of Interview Questions: Strengths and Weaknesses
When a hiring manager asks about your strengths and weaknesses, one of the things they're looking for is your level of self-awareness. The interviewer wants to know why you believe these points are your greatest strengths and weaknesses examples for job interviews so they can accept you for the role you've applied for. You can script your responses to this typical topic even if they don't directly ask about your strengths. It can provide you with a frank yet compelling summary of what you bring to the table as well as how you hope to grow in the future.
Top Strengths and Weaknesses Examples for Job Interviews
Innovative
Leadership
Optimistic
Dedication
Initiator
Concentrated
Problem-Solver
Versatile
Hard Skill
Organizational Skills
Empathetic
Continuous Learner
Good Responses to Interview Questions: Strengths and Weaknesses
"What is your biggest strength?"
1. Innovative
"Whenever new software introduces; I always become prepared to examine it and use it. I also enjoy pushing my boundaries and understanding every facet of new software. Recently, I discovered a software problem with one of my video games. I contacted the developer, and they promptly resolved the issue. This employment will allow me to put my enthusiasm to work and also improve programs for your firm."
2. Leadership
"One of my strengths is that I like to work in a team with a positive and coordinating attitude. On projects that I directed; I worked well to motivate varied team members while collaborating with them to achieve project objectives. In fact, over the last two years, I've raised my productivity by 10%."
3. Optimistic
"My strength is my cheerful attitude. I know I understand how difficult this industry can be, but by focusing on the ultimate objective, I'm able to retain my cool and power through. I got to know in the past that this mindset has had a beneficial impact on my colleagues too."
4. Dedication
"My work ethic and willingness to step in when needed are my most valuable assets. I'm not scared to take on a challenging customer or work on a project that no one else wants since those are the clients and projects that teach me the most. I usually enjoy work that is outside my job description and which is why I do whatever is required of me. I am not above any task, and I take great satisfaction in my ability to step in and adapt to any circumstance to achieve the greatest outcomes for the firm."
5. Initiator
"Being a newcomer in the finance profession, I've learned that I like working with my team members. I enjoy working with numbers and am skilled at it. I enjoy assisting individuals in saving money and discovering new investment opportunities for my clients. Learning about their needs and finding solutions to assist them to attain the lifestyle they desire is rewarding for me. I've helped my customers collectively and raised their net worth by 10%."
6. Concentrated
"My greatest talent is my writing ability. I work well under a workload and have rarely broken a deadline. One specific example comes to me when I was requested to complete a project that a co-worker had forgotten about. My editor had no idea until two hours before the deadline. It was an essential piece, so I got to work and finished the article with fine precision. It was not only completed on schedule, but it was also admiringly accepted by the readers."
7. Problem-Solver
"I effectively solve issues whenever required which is one of my biggest strengths. I can perceive a situation from numerous sides, which makes me particularly competent to do my work even under adverse circumstances. Hence, I find myself to be a strong communicator. I am equally at ease interacting with top executives as I am with junior team members. I believe my ability to see all sides of an issue will make me an invaluable member of the team."
8. Versatile
"I'm adaptable. In my previous profession, I worked with a variety of clients and had to be adaptable enough to switch from one project to the next without endangering my performance, which taught me a lot about versatility."
9. Hard Skill
"My writing abilities are quite well. I've been a copywriter and content producer for the past ten years and over this decade. I've had the chance to learn from some of the finest people in the field. My work has been featured in Forbes, The Inc, Entrepreneur, and other major media."
10. Organization Skills
"After being in the labor market for six years, I know I can never perform to the full of my talents when things get messy, whether it is my desk, my laptop, or my head. Knowing this has enabled me to improve my organizational skills and create work methods that assist me to achieve success. I never fail to meet a deadline."
11. Empathetic
"On the positive side relating to people and understanding their feelings and needs have always come effortlessly to me, which may explain why I began my career in customer service. In my former employment, I received a call from a customer who was dissatisfied with our service, and I was able to diffuse the situation by explaining what had occurred and how we could make it right."
12. Continuous Learner
"I've been working in finance for two years now. After all, one of the most significant things I've learned is learning and improvement. I know I have a lot to look forward to in my profession. I want to be as prepared as possible, which is why I've spent the last year investing in important online courses. Undeniably, I'm delighted to show you my credentials."
Likewise, you learn the ability to tell your experiences as your response, it will offer you an advantage over your competitors. The better you can weave your best strengths and weaknesses examples for job interviews while providing instances, the better your job hunt will go. If you're having trouble identifying your strengths, then consult a close friend or former co-worker. You can also rely upon input from prior performance reports. These instances and examples will come into place once you have identified your talents.
Top Strengths and Weaknesses Examples for Job Interviews
Self-criticizing
Too detail-oriented
Introvert
Presentation
Sensitive
Delegation
Impatient
Hard Skill
Disorganized
Too Bold
Hesitant Public Speaker
Insecure
Good Responses to Interview Questions: Strengths and Weaknesses
"What is your biggest weakness?"
1. Self-criticizing
"I am very critical of myself. When I finish a project, I feel like I could have done more, even if my work was done well. This frequently leads to overworking myself and as a result, it leaves me exhausted. Over the last few years, I've attempted to take some time to look at my accomplishments objectively and to enjoy my victories. This has not only enhanced my job and confidence, but it has also taught me to respect my team and other support systems, who are always there for me."
2. Too detail-oriented
"I am very detail-oriented in my tasks and work very hard to achieve them. However, when new projects come across my desk, I occasionally dive right into them and abandon the projects I was working on. Switching between projects so frequently during the day reduces my productivity and inhibits me from producing my best work. I've been utilizing a project management application to help me manage my projects and also my time, which has made me more conscious of the importance of prioritizing. With this project management skill, I can work productively with better results."
3. Introvert
"I am an introvert because of this I am hesitant to share my views in a group setting or speak up at team meetings. For instance, in my office meetings, I had good intentions, but I wasn't always comfortable speaking up. After my team failed to meet expectations on two consecutive projects so I started to make myself more comfortable discussing my ideas for the team. I began attending local improvement courses to become bold in presenting my ideas. It's still a work in progress, but I've made significant progress in the last year."
4. Presentation
"I usually carry out big projects on my own, without others' assistance. In the past, this put me under unnecessary pressure and stress. Last year, I was in charge of organizing our annual event. I attempted to do everything myself, from the most important decisions, such as the venue, to the smallest details, such as planning the table settings. I hardly completed it since I was so stressed in the days preceding the event. This taught me a valuable lesson. When I need assistance, I need to take a step back and examine my situation. After that event, I'm attempting to teach myself how to ask for help to maintain my sanity. I've also discovered that a group of people can achieve a better result than a single-harrowed individual."
5. Sensitive
"In both my personal and professional lives, I attempt to avoid confrontation. To keep the peace, I had to sometimes compromise on the quality of my work or what I required to accomplish a project. When I became a manager, this became a major issue. One of the most important components of management is telling people what they need to hear rather than what they want to hear. I noticed this and tried to overcome this weakness; I had been actively attempting to offer constructive as well as helpful suggestions for the team's growth."
6. Delegation
"Sometimes I get stuck in my progress as I find assigning work roles a difficult task. I've learned over the years that this isn't possible, and that is why I've been working on my delegating abilities by interacting with other professionals who have had similar challenges."
7. Impatient
"I've been informed before that when involved in a project sometimes I become a bit too ready to finish things and that I am conscious of the fact. I'm working on it by learning how to prioritize my tasks while still respecting the priorities of others."
8. Hard Skill
"I still don't know how to operate some of the latest programming features which are not required in my role. But it is something that I want to concentrate on since I know it can help me in the future. I've been looking for online classes so that I can get started as earlier as possible."
9. Disorganized
"I'm not well at organizing things as I know it doesn't affect my work. But a messed-up workspace is not a good option for me and my surrounding co-workers. I've been working hard to keep my desk organized at the end of each day to ensure that I return to a neat workspace."
10. Too Bold
"I've been warned by my co-workers that I sometimes become too blunt with my remarks. That is not malicious as I've always been straightforward, but I've recognized that not everyone is aware of this. I opted to attend a communication skills course and I am now much better at communicating my feedback."
11. Hesitant Public Speaker
"Speaking in public makes me hesitant. I know this is my weak area which I should recover. Although it isn't required for my role, I know I must speak up at meetings, which is why I recently enrolled in a public speaking boot camp."
12. Insecure
"I always feel insecure while speaking at meetings. Since I am aware that this may preclude me from taking advantage of fantastic opportunities. I have begun attending improv lessons. This has given me a lot more confidence in speaking up."
If you are unsure how to identify your flaws, then ask a friend or close co-worker to assist you in determining what you can improve on. Remember that your strengths and weaknesses examples for job interviews are not permanent and that they can be overcome. Just because you have a few flaws does not mean you're doomed. Don't forget to not only state the vulnerability but also describe how you plan to address it. This demonstrates that you take initiative for yourself and are committed to your further learning.
Final Key to Interview Questions: Strengths and Weaknesses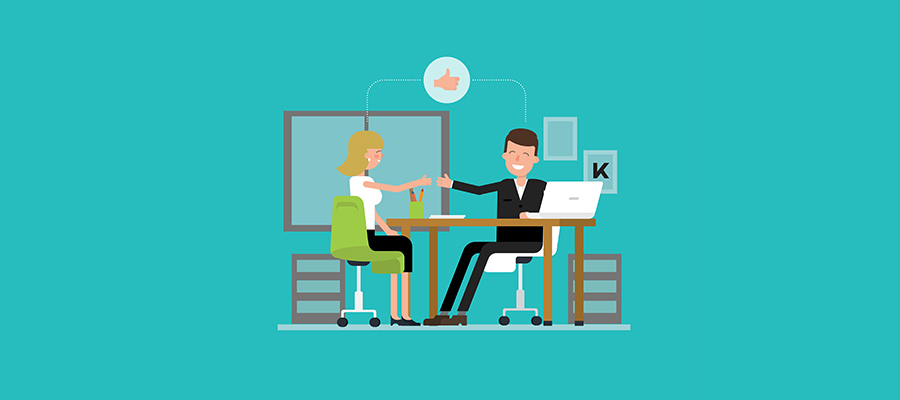 The key to answering such questions is to identify a weakness that will not freeze your chances of success. Instead of decreasing your chances of being hired, it does demonstrate to the recruiter that you are self-aware. Even the CEO of the company has flaws, therefore don't be scared to answer this question. After all, claiming that you have no flaws can reflect that you are lying. Responding with too many negative qualities may endanger your chances of landing a job. Therefore, you must appear humble and eager to learn without frightening off the recruiting manager with a major flaw that you cannot resolve.
Conclusion
It would be difficult to be caught off guard by either of these questions during a job interview, but there's no reason not to be prepared for them anymore. Now that you're familiar with the top 12 strengths and weaknesses examples for job interviews, it's time to focus on which ones relate to you. All you have to do now is recite your full tales, one telling how you employed a specific strength and the other detailing how you're working on a specific weakness. So here go strengths and weaknesses examples for job interviews, and there you have it- endless amazing, customized, and compelling responses to seemingly impossible queries! You will nail your response and impress the hiring manager with your answer when they question, "What are your strengths?" or "What are your weaknesses?".
FAQs
Q.1. What are the most common attributes that hiring managers look for?
Some of the common attributes hiring managers look for:
how you will help the team as a whole and contribute to the team if you are hired.
To boost your attributes; communication, teamwork, flexibility, adaptability, problem-solving, and leadership are all the traits that would help you.
Q.2. How can I transform a weakness into a strength?
Start with a truthful response and create your script from there. Choose an answer that a hiring manager would not consider critical for the position. It should be the one that you are actively working on.
Q.3. Is there any weakness that I should avoid mentioning?
Avoid mentioning a shortcoming that you know is crucial for the role. Even if your intention is to demonstrate how you've fought to overcome that issue. It is ideal to focus on a flaw that a hiring manager would not deem critical for the position.
Q.4. Is there anything I should or shouldn't do when answering job interview questions?
There are Do's and Don'ts to keep in mind as you plan your response:
1. Don't list numerous, ambiguous strengths.
2. Don't be overly modest or undervalue yourself.
3. Don't exaggerate your abilities or lie about them.
4. Do provide clear, relevant examples to back up your response.
5. Do concentrate on one or two important qualities that are directly related to the role.
6. Do make sure your skills complement the job description and set you out as a candidate.
7. Do convert your weaknesses into problems you've overcome, and your strengths into the reasons you're a good fit for the job.
Q.5. Is there any illegal question that an interviewer should not ask?
According to national laws, interviewers cannot ask the candidates certain questions that are illegal. Some of those questions can be about your marital or health status, religion, age, gender, race, financial status, etc. which are against the law.