In this modern era, everyone in our technological day is exposed to technology, the internet, electronic devices, online apps, and so on. As a result, many people are eager to learn best computer courses regarding operating systems, software, coding languages, etc. After SSC, the most challenging task is choosing the best career option for further studies. This puts students in a bind when it comes to selecting an appropriate subject based on their interests.
This season, Mumbai saw a 96.1% pass percentage in SSC examinations administered by the Maharashtra State Board of Secondary and Higher Secondary Education (MSBSHSE). Out of 3,73,088 aspirants, 2,79,602 students have passed with flying colours. Furthermore, many students are interested in pursuing various computer courses to plan their future in the technological world.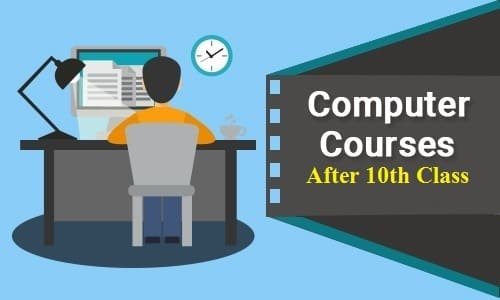 Because computers are utilized in every industry nowadays, you will not be able to complete a better course or get a decent job if you do not have basic computer skills. So, whether you do intermediate after 10th or computer-related courses such as a certificate, ITI, or other computer certification course, it is critical that you know which are the best computer courses that Tenth level students may do.
To what degree computer usage will rise, you may deduce from the fact that under our new education strategy, the emphasis is on teaching a basic computer to students in class VI.
You are aware that many individuals in our nation do not have computer and internet education beyond the tenth grade. So this post will be extremely beneficial to all of those students since they will learn more about how to develop a solid job by learning about computer courses.
So, if you have completed or are about to complete tenth grade, you should be familiar with some of the computer classes listed below.
Well, this blog provides you with the best computer courses in Mumbai after the completion of 10th grade.
Below is the list of the 6 best computer courses offered by several institutions post-completion of SSC.
MS Office Certification Program
Data entry Course
Graphic Designing Certification Course
Java Course
Web Designing
Animation
1. MS Office Certification Program
MS Office training session is the best computer course that familiarizes you with how to use all of the apps included with the MS Office computer software. The software's fundamental applications are as follows:
MS Excel
MS Word
MS Powerpoint
MS Outlook
MS Onedrive
These Microsoft apps are utilized all around the world in a variety of industries, whether public or private. Unlike in olden days, people don't follow the method of storing and maintaining the records in a file.
In many organizations, MS Excel is used for storing and maintaining data. In reality, it is relatively simple to compute, retrieve, and edit data in a short period.
Likewise, MS Word helps you in creating and storing documents, articles, resumes, letters, reports, etc.
Furthermore, MS Powerpoint program is recommended for creating personal and business presentations.
Similarly, MS Outlook assists you in being productive by monitoring tasks, managing the calendar, saving contact names and numbers, and sending and receiving emails.
In line manner, MS Onedrive is an internet-based storage platform that proffers you to store all your files in one secure place, share with others and access them at any time from any location.
This program will teach you all the basic skills you need to handle this software and the necessary shortcut strategies for doing the task swiftly and successfully. This course is ranked #1 in the Best Computer courses after 10th in Mumbai since this talent is required for all students.
2. Data Entry Course
Though data is a simple word, it governs the entire globe. Data management is critical in many industries, including software businesses, universities, healthcare, education, corporate, and public sector organizations.
A data entry course provides an overview of gathering, saving, and preserving data. Additionally, it acquaints you with the skills and techniques needed to update, edit, and manipulate the data using MS Office software.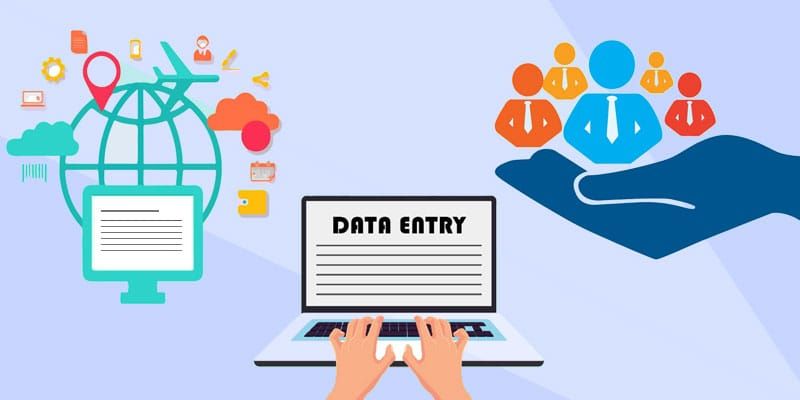 Numerous institutions are offering this course in Mumbai along with certification.
In Mumbai, basic data entry, data processing, data conversion, image entry, form processing, check processing, insurance claim processing, survey data input, and other services are provided. If you are really good at data entry, you may apply for a variety of data entry jobs.
Data Entry Operator
Data Entry Clerk
Data Entry Specialist
Typist
Data Entry Executive
Data Entry Engineer
Back Office Executive
3. Graphic Designing Certification Course
Solid colours, images, posters, and motion pictures play a vital role in grabbing one's attention. Visual communication is all about possessing creative and imaginative thoughts. Graphic designing is one of the best computer courses opted for by many students in Mumbai. Designing photos, multidimensional images, drawings, designs, themes, and maintaining websites are thought in this course.
Apart from this, the usage of software, programming, videos, colour theory, and animation are learned by students.
Pursuing this program will help you to build up your career as a graphic designer in various fields like digital marketing, advertising, publishing, and multinational companies. Here is the list of the most popular career paths in graphic designing.
Brand identity design
Web and user interface design
Graphic illustration
Lettering and type design
Print and publication design
Marketing and advertising design
4. Web Designing
A Website Designing course teaches students how to use all of the design and programming tools required to complete the assignment swiftly. The curriculum is comprised of several topics, software packages, and tools. The courses offered may differ based on the university/institute you attend.
Web Designing is a field under Computer Science and Information Technology. It teaches students how to create and manage web pages by utilizing a range of methodologies, tools, and computer languages.
This sector provides a diverse selection of courses, ranging from certificate and diploma programs to UG, PG, and PGDM programs.
The most prominent career profile for candidates who have completed a web design degree is that of a web designer.
The duties of a web designer include designing, building, and coding internet websites and web pages. Web designers must blend the text with sounds, graphics, photos, and video clips. As a result, a web designer is in charge of designing and laying out a web page or website. As a result, after finishing a web design education, individuals can pursue the following career paths.
UI Designer
Flash Animator
Layout Designer
Web Designer
Web Developer
5. Java Course
The Java course is designed to support students in comprehending programming fundamentals and solving complex challenges. Patience, critical thinking ability, and attention to detail are all essential skills to become a successful programmer in this course.
This Certification course is designed to inculcate the knowledge skills needed by a software engineer to face real-world difficulties including testing, debugging, and program design.
If you understand this programming language, you may work as a software developer, engineer, Java Developer, Programmer, Web application developer, Android software developer, Java EE Application Engineer, and Java Spring developer.
Students who complete the JAVA certificate program will have various possibilities because it is a job-oriented certificate program.
After that, candidates can enroll in further Java language instruction or look for suitable work. Students can work for multinational corporations.
Java Developer
Android Software Developer
Web application developer
Java spring developer
Java EE application engineer
Web Application Developer
Java Video Game Programmer
Java Webmaster
Web Software Engineer
6. Animation
Nowadays, animation is a rapidly growing profession; we can readily notice the usage of animation with increasing effect in television, advertising, and numerous animated films, so obviously in both Bollywood and Hollywood.
Because the usage of animation is rising every day and everywhere, more courses are being offered to meet the need. Young people are interested in achieving their dreams, which is why they create their own YouTube channels and upload animated stories or anything else.
They will make a lot of money from YouTube. Aside from that, the Animation work requires a lot of creativity. Students will study animation courses in order to improve their talents and obtain better career chances in media firms where they will succeed in Advanced Animation.
Besides, these there are various best computer courses after 10th in Mumbai. Here is the list of a few courses.
Adobe Photoshop
Diploma in IT
Search Engine Optimization
Diploma in Computer Application
ITI in Computer Course
Basic Computer Course
Basic Programming Languages
These days Plenty of institutions are offering the best computer courses in Mumbai along with certification, job assistance, and real-time experience. Amongst many Henry Harvin stands top in offering the best computer courses in Mumbai.
Henry Harvin
Among the several colleges in Mumbai that offer Computer courses, Henry Harvin provides one of the most adaptable, interactive course modules with E-learning tools and resources. Following the end of the course, it also offers internship counseling and placement aid. The trainers at Henry Harvin are expertise on the topic and tools in the Cloud computing industry with global certification.
The Henry Harvin Coding Academy was founded with the goal of advancing management professionals' career journeys by upskilling them with important skills. These abilities are taught through action-oriented learning solutions carefully created by subject matter experts with substantial industry experience.
These learning solutions are offered by select individuals from major firms who have also been appointed as domain experts by the academy, utilizing our unique goal-centric methodology.
This helps the academy achieve its mission of empowering managers to maximize their professional potential. Henry Harvin Coding Academy intends to operate in its outreach territories and train 200,000 managers by 2030!
Why did you select Henry Harvin?
Rigorous 36 hours of two-way interactive live online classroom sessions.
Regular Bootcamp sessions and internship help are provided.
100% placement guarantee for one year following course completion
Video content, courses, and examinations are all available.
Candidates will receive a hallmark certificate of Computer course certification.
Receive 1-year gold membership of Henry Harvin.
Practical training with competitions, Hackathons, and industrial projects.
Offered courses
C++ CERTIFICATION COURSE WITH DS & ALGO COMBO COURSE
JAVA FOUNDATION COURSE WITH DS & ALGO COMBO COURSE
UI UX DESIGNER COURSE
PHP COURSES FOR BEGINNERS
Conclusion
Many polls have classified digital marketing as a hot subject, and it is now being pursued by many people who have previously completed extremely strong degrees such as engineering or MBA. Students are taught all of the latest abilities necessary to reach the greatest number of clients through Digital Marketing.
The six computer courses after 10th grade listed above are useful to students, and any student can enroll in these short-term computer courses after 10th grade and pursue a career in their selected profession. If you found this article beneficial, please share it with your friends who want to broaden their horizons and try something new on their travels.
Frequently asked questions
1. How much does a data entry course cost in Mumbai?
A. Data input operator training typically costs around INR 5,000. Free and paid data entry training is available on websites such as Udemy, Unacademy, edX, Naukri Learnings, and others.
2. What does a digital marketer make in Mumbai?
A. A digital marketing manager (entry-level) earns an average yearly income of 5,48,755 in India. A Senior Digital Marketing Manager with more than 20 years of experience in India might earn between Rs 7,09,800 and Rs 10,00,000.
3. What role does SEO play in Mumbai?
A. The scope of SEO in India is fairly broad, and it has a bright future. Digital marketing industries such as SEO, social media, and analytics, according to the Times of India, will create more revenue.
4. Are there options for online/offline classes?
A. Yes, almost all of the institutes have the option of Online training or Classroom training or corporate training. You can opt for either online or offline classes based on your comfort zone.
5. When will I receive my course certificate?
A. You will receive the certificate after completion of the course exam in the form of a Hard copy and a Soft copy will be sent to the registered mail id.
6. What if I miss any online classes?
A. Almost all the institutions provide video recordings of every class so that you can be updated for the next class.