Do paper and pen something call you frequently?
If yes, pick it up and re write history, unfold present beautifully and predict an amazing future. Passion is something which makes life worth living.
If you have that enthusiasm for writing or content writing then you have the most important tool of the world, pen.
It may vary with the style of writing. If you think of content writing as a career, then don't think twice and grab it.
How to write content? Let's get started.
1. Follow your passion
The main problem that most interested people face in showing up with content writing is — getting started. People do write but they self-doubt and feel shy to express themselves.
They are generally afraid of criticism or judgements. As a proverb says, "Keep climbing" one should be confident about one's thoughts and should keep putting one's work out there. That's what this article will exactly help you with.
Firstly, this will help you understand the basics of content writing to boost up your morale and would give a push to begin with.
2. Explore your genre: Be you, unique you
Content writing provides vast range of writing scope which may include newspaper content, articles, short stories or becoming a successful author, blog writing, SEO content writing, website content writing, copywriting, podcast scriptwriting, video scriptwriting, academic writing etc.
You need to understand different style of writing. Explore your different areas of interest. You can definitely expertise in any of the genre but you should always begin with your basic taste and style of writing. Selecting a "Niche" will solve that purpose.
It is not easy to select a niche, you will have to put in a lot of efforts in it.
Once you have a niche, you are half done and you only need to expertise in it, you should surely try all the others areas of content writing as well.
3. Become a better researcher:
Search and Research The basic research begins by answering- why are you writing it, who are you writing it for, and what's your target audience's prefer in tone and format.
Your research should be clear, focused, and concise. Break down any broad or complex topic into smaller pieces. The most important thing to carry out while researching is to keep your research organised.
There are many online tools that will help you save your notes and manage your bookmarks. You can use various online research tools to make your website content writing better e.g. Evernote, EasyBib
The no of zeros would be less to count just the no of website content writings everyday but only a few stand out among them.
These website content writers spend most of their time in research only. You can research about what's trending in your domain. Find out existing content around your finalized topic .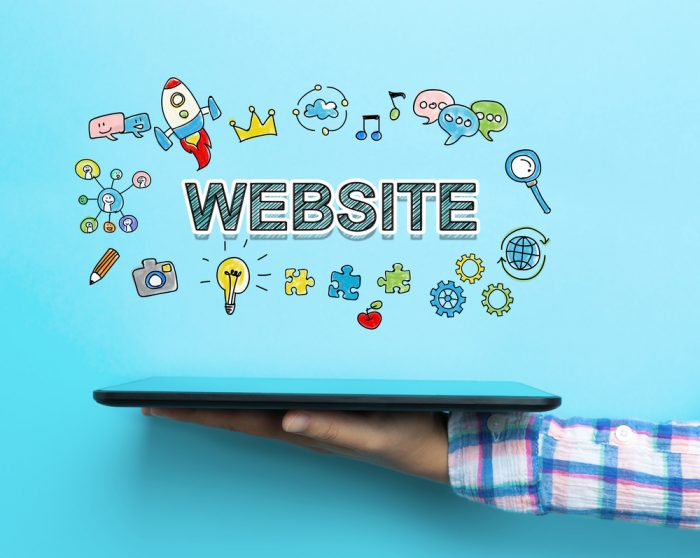 You can explore different angles, or use a different tone or content format. You can search various online tools to make your website content writing better e.g. Serpstat as a SEO tool or Sumo as a Headline generator.
4. Hit the nail on its head :
Firstly , stay within the boundary and set your limits which will help you to stay intact and to restrict your website content writing within the boundaries. It won't let you won't lose your way halfway through the post.
The foremost important thing is to State the thesis statement and to break it down into your smaller sub-points.
You should go through each sub-point and find out how much you already know about them, and what's left to find.
The online which could be used for drafting better outline could be Workflowy.
It's time to show the real action…
A. Grab the attention by a Catchy headline:
A headline of the content must be given utmost attention. In case , you have just starts your career as website content writer, you should be particularly taking care of how a catching and attractive heading is framed.
The best way is to keeping looking the same profiles and related articles and look the manner in which the title is curated.
B. Build up a story:
It's the heart of the entire article. You can incorporate various strategies
5. Practice distraction-free writing : Stick To The Point
We are definitely living between hell lot of distractions all around. There is information in corner of the street but we need to filter it out as per our requirement.
Tips to minimise Distractions While website content writing
a. Set a Boundary: Pre-writing work strategies removes many unwanted noises.
b. Find a suitable Time & Place To Write : We mostly feel fresh in the morning and can visualize amazing ideas as well as write whole heartedly.
However, you should choose the best time when you can write effectively.
It could differ from person to person as for some early in the morning, energy level is high and it declines during the later parts of the day or vice versa.
c. Switch Off External Distractions: Setting to DND (Do Not Disturb) is one the best ways to get into writing mode. Social media, online games, unnecessary phone calls, and TV shows are all different names of distractions for a website content writer.
d. Follow A Timetable because Planning helps to organise tasks and complete them before the deadline. You need to follow the generalised process of research, drafting, editing, formatting, and finalising the copy before publishing.
e. Train Your Mind: You can achieve distraction-free writing mode only when you control your mind, irrespective of the place or time you choose.
 The Pomodoro technique is one of the best time management method use by over 1.8 million people. It teaches people to work with time and to finish tasks and meet deadlines.
The technique allows you to perform a particular task for a specific period before taking a break.
Pomodoro timer is set for 25 minutes by default. Some people set it for 50 minutes and find it more helpful for them. It's your choice, it's advisable to set it for maximum an hour. 
Some of the online apps can be use for implementing:
Pomodoro , Be Focus for Mac or Focus Booster (Cross platform).
The power of meditation and yoga can never neglect. Music and proper sleep are a few other ways to improve overall brain functioning and achieve better results.
6. Edit meticulously:
A successful website content writer may have a poorly formatted draft having many spelling and grammar mistakes but his end draft will always be error free.
It is rightly said that successful website content writers spend more than 75 percent of the time on editing, proofreading, and finalising.
It's your duty to thoroughly proofread before you finally submit the draft. Editing may be sound less fancy skill, but it is certainly worth it.
Many online tools can be use that will help you identify and correct spelling mistakes, grammar mistake and long drawn sentences.
Wipe out words that you are unsure or unconfident of. Cross check the meaning and sense of the word wherever required.
Create a checklist for editing and to do this start with cut down long sentences, then spelling mistakes, grammar mistakes, and finally any hidden in efficiencies.
Some of popular known tools you can use are :
Grammarly and  ClicheFinder for editing and to make your writing grammatically sound.

Sharethrough  for Headline analyser
7. You Don't Know Your Audience Until You Talk to Your Audience
Whether you are writing for yourself or for any client always publish your work piece, i.e. let it be read by audience.
It will to help improve your writing plus it will boost up your confidence, in addition to it, it will also help you build a solid portfolio.
You can start with Evaluating different free blogging platforms while self-publishing and based on your research, select a user-friendly platform and the one which is relevant to your target audience.
Make sure you work upon the meta description of the post and its detailing. Allow your social meeting contacts to read your post so publish it across – Facebook, Instagram ,LinkedIn and Twitter etc.
The biggest point to keep in mind is to never compare your work with someone else's.
Grow at your own pace, learn from your mistakes and even if want to compare your work then compare it with your previous.
You should definitely read the work of multiple website content writer but Never set your benchmarks that high. Just aim to improve from your last article.
Note: You can definitely take your inspiration and guidance from others; but you can't compare your beginning to someone else's middle. Give it some time…. Keep practicing till you are perfect… You will be up there some day.
Some of the online Tools you can use for Self-publishing platform – Medium, Wattpad and you can use Pixels for Stock images
8. Showcase yourself better but be kind to yourself
Targets, assignments and projects are powerful forces in our work, there is always a forcing focus which drive tasks to completion.
Sometimes, you will be able to make it out in fraction of time but that's not the case most of the times. Deadline can languish on your task list ranging from a short period of time to a long period of time.
Sometimes as a website content writer, you may feel ambiguous, boring, or messy.
We naturally feel boredom or monotonous in the middle of the task whenever possible, it feels uncomfortable may a times but you need to hold on the reason that why you have started it.
They may not encounter many external flaks for stretching on non-deadline tasks, but it can be a feeling of frustration internally when projects hang untouched.
One will need an external motivation at that time.
So, how will you motivate yourself in such situation — or crisis — to get it done?
These are few simple questions you need to ask yourself-
Why did you took up this profession or task?
Are you still possessing the same enthusiasm as you had in the beginning?
I not going to be happy once it is publish?
Here are the few affirmations which can help you finally move forward.
Started it because I am passionate about it.
Got all the reasons to complete this.
Feel very proud once it is done.
9. Learn the secrets / patterns
website content writing is not complicate, in that it doesn't require complex algorithms, fancy equations, or expensive machines. However, the only hardest part is to figure out what and how know what to do.
10. Show don't tell
It is said that picture—or infographic or video—really is worth a thousand words.
So, you need to create visuals through your words.  
Use simple techniques
– Make points: It has been told to us since childhood to make notes and write statements in points, which make the article more interesting and worth reading.
It also retains readers' attention for a longer period.
– Highlight- It is equally important to highlight everything you want your reader to know. It helps in building trust with your readers.
– Visualize– The words on your website must create visual effects as soon somebody visits your. A good website content takes the reader to the new world. It automatically helps his mind to distinguish among the chunk of words.
As an added bonus, more specific, descriptive information helps your website's SEO and gives your customers the information they need to make any purchases.
The super 80%-20% Rule
a. Focus your energy on learning 1-2 platform(80%)
b. Keep experimenting (20%)
c. Build your own database
11. Create to Engage
The content should be valuable. Your audience should be able to take away something from the content piece. Become a storyteller and make everything as interesting as possible.
But, you have to keep your audience in mind. If you are writing for youngsters, then write more engaging, catchy content. For business professionals and CEOs, the content should be formal and to the point.
12 Tools to skyrocket your growth:
There are few parameters to be taken care of to boost up your website on the internet and among the people.
Three of them are:
– Feel Good: It is important that you should feel good about your content before it is expect from others. It keeps engaging you for improvement. It automatically reflects in the reader when it comes in you.
– Informative: Information is the only reason a person would visit your website. Therefore, as a website content writer it is your prime duty to stand out with the best data, analysis or content. It is irreplaceable.
If your website content fail to justify it , then no other strategy would bring it forward.
– Emotional: As soon as you get the data content to be publish, you should be able to mould it to the emotional level of the reader.
Once you touch that string of the customer, they would be develop a different bond with you and your website.
13. Every Ending is a New Beginning
You should conclude your website content writing with a powerful note. Let the last words of your page linger in the minds of your readers. The basics is to cover what you have explained in the article but still leave an impression on your reader.
14. Feedback
Keep comments coming, make it more interactive by adding blogs in your website. Don't be afraid of criticism and be open t it and accept them whole heartedly.
Imagine a reader commenting on your post 'it is very informative, and I follow your blog regularly'. Here are some tested feedback strategies:
Share your final piece of work with your friends and family. Ask them for their non-judgemental opinion. They should review your work as a third person.
Unfortunately, no matter what it is going to be mix with some bias-ness.
Be cautious what your mentors is guiding you with. surely find more mistakes. They will surely find some errors and jot down those for you and you need to be really earful.
There are many online and offline support system for content writers where you can be guided on your work.
There are multiple network platforms like Twitter, LinkedIn and Reddit to interact with experienced content writers. You need to be sincere enough before seeking help.
Signing up on TapChief will enable you to reach out to experienced content writers.
15. Additional Points to Remember
Dos
Dont's
a. Know what the goal is for each page.
b. Set your boundary.
c. Be logical.
d. Use bullet points, mind maps, colour coding, numbered lists, headers, etc.
e. Give the answers your target audience needs.
f. Keep your paragraphs organised.
g. Ensure that your website content can be scanned quickly.
h. Review once you've written a page of content.
i. Meet the deadlines of the viewers.
j. Become Creative
a. NEVER plagiarise.
b. Don't use complex sentences.
c. Never write that is too complicated content.
d. Don't write long walls of text.
e. Don't repeat yourself ad nauseam.
f. It's useless to oversell your product or service.
g. Don't get distracted from your target audience.
h. Don't use pictures or graphics that you don't have a legal right to use
i. Don't sound robotic h.
j.Don't Exaggerate. Keep It Simple
Bonus! There will a time when you will feel like you're running out of ideas or better content or would not be sure how to add out of the box element.
The worse would be that you will find yourself running out of inspiration.
In any of the case, the answer is-
"Take a pause, find solution but never quit".
Do some googling! Try your hands in some research work. You will need to find websites with authentic content you admire and use it as inspiration.
Above all, make sure to stay away from plagiarism!
A conclusion to Remember
If you enjoy the company of books, if reading relaxes your mind and if writing takes special place in your heart then you can definitely choose to be a website content writer. It is definitely not going to be an easy process.
You need begin with a lot of research work.
The importance of research and ideation is beautifully explain by Sujan Patel in his article.
As per him, 4 out of 5 content pieces fail because there is a lack of proper research.
If you want to be a successful website content writer, selection of a niche is the first and biggest step for you. It will need half of your research.
Once done, select a catchy headline and land straight away to write your first website content. Many online tools could be use for the same which will help you to learn and understand different angles in which you can proceed.
These tools will further help you frame your story, to maintain its flow, to develop new ideas, and so much more.
One consistent to be follow is to switch your phone to silent mode, close distracting tabs, prepare to take notes.
The lesser the distraction, the easier it would be to a website content writer. Last but not the least, all the best content writers.
The more you read, the more you are expose to high-quality writing.
Soon, without realising it yourself, you will start internalising the elements of the text.