WRITING as known and as has come to be perceived, until the very modern times, is of the Books, Novels, Theatrical Plays, Ballads, Poetry and Stylish Prose – something imaginative, instinctive, creative, from the heart.
The Spotlight on Content Writing
Since the digital age came galloping towards the world running its course, and is here for good, people found a chance of endless communication, a large fraction of which is filled by Content Writing.
Blog Articles, Web Content, Social Media Posts get categorized under content writing, although these predate it as a term that's ubiquitously used for what spans the web, internet or the online world. The offline counterpart of which could be newspaper articles that are meant to inform, raise awareness in a limited space and word count.
How did Content Writing arise as a Profession?
As to why content writing came to be is kind of a no-brainer – something to be read needed to be written. As the world moved exceedingly and almost completely online for Socializing, Learning, Buying-Selling, Entertainment, Disruption, Making & Breaking itself (just kidding), it made content worthy, valuable and something to be perfected & optimized, springing it up higher as a profession.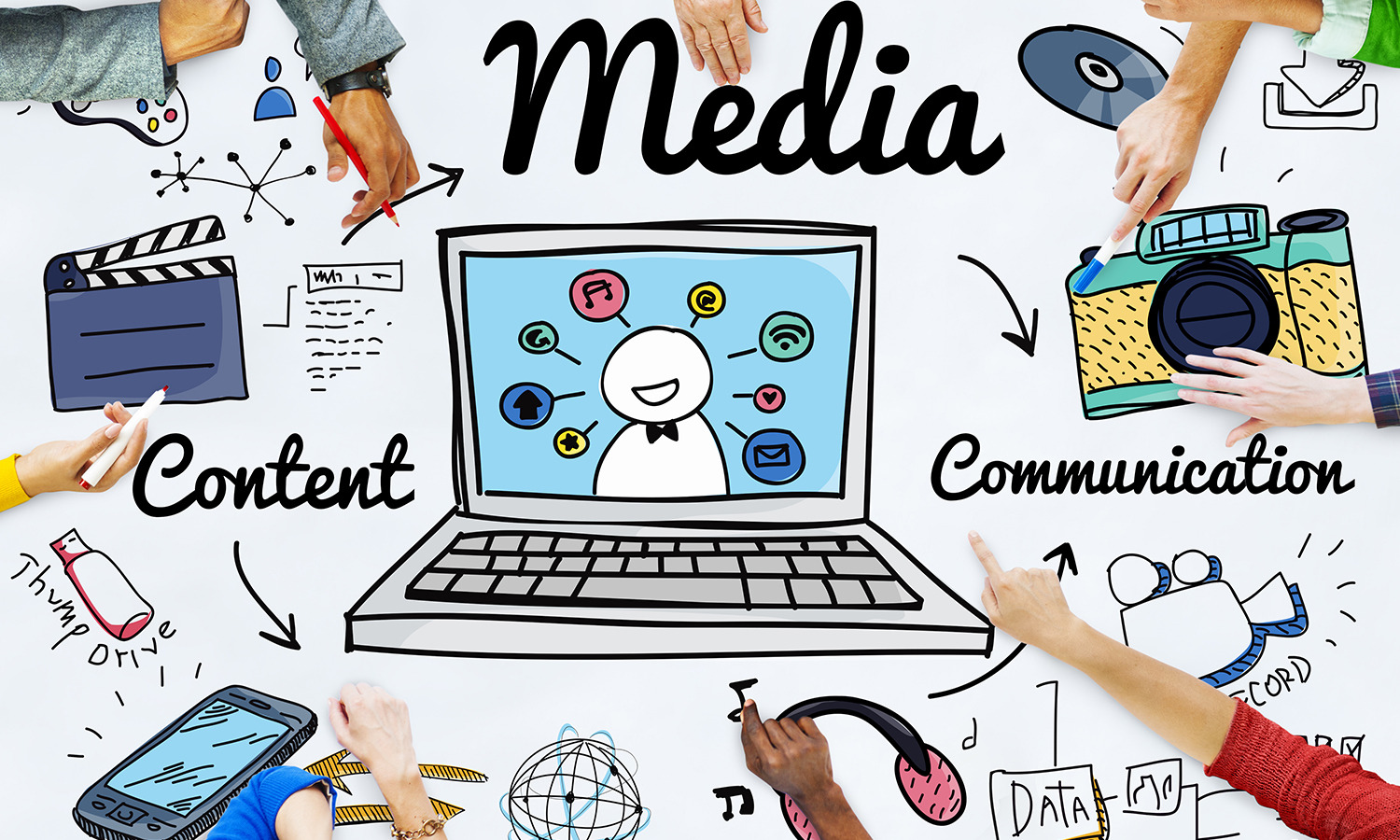 The Profession of Content Writing
Content Writing is used across industries, mainly to maintain a presence online. Where new, updated content is required frequently, not solely, but strongly true for the hip industries of Media, Marketing, Entertainment, as well as Commerce, content writing takes mad prominence.
In a broader view, content writing helps in building industry, a business or any entity seeking exchange or standing with people. It fulfils the task of creating, enhancing and maintaining an image or impression of such entities.
Find our Upcoming Batches of Content Writing Course:-
| Batch | Mode | Price | |
| --- | --- | --- | --- |
| Starts Every Week | Live Virtual Classroom | 17500 | |
Content Writing takes shape based on the field and purpose it is intended for. Therefore, it may have to be structured, creative and objective in proportions as suitable. It is demanding in that respect.
Professional Content Writers
Content Writing has created the top-most professionals in its field, experts who help self, people and other businesses towards development & progress.
Some Popular Content Writers/Creators
Neil Patel – Blogger, Influencer, Marketer
Dan Rowse – Blogger, Speaker, Podcaster, Author
Seth Godin – Author, Marketer, Speaker, Entrepreneur
Nicole Dieker – Author, Blogger, Freelance Writer
Their Background
Before achieving the expert writing standards, the best content writers started writing at a young age. They blogged, freelanced, ran-up businesses with (digital) content marketing, mass-communicated and whatnot. Independent of the educational background, the flair for writing and a lot of working with it, brought out the best in them.
Eagerness to be Found – The Search for the Better
Content Writing comes with survival baggage – all that massive presence online of givers and takers (producers and consumers) compete to be found. Content marks that presence and delivers the eagerness to the searchers, and ensures the survival of both.
One must have heard of Content Ranking, known as Search Ranking/Search Engine Ranking, Keywords and all. That's the pointer. Content has to jump through the technical hoops of the web technology to repeatedly reach the users, the internet populace, and stay alive.
Writing Rules Content?
That is not so. Just bare writing is not content – Content Writers are not just writers, but are Content Creators in totality. Content Creation is a skill that is developed over time as it is continuously honed – it would be required to since the content will need to get written and created better, to best, to better than the best, without a halt. And, such as the effect of this honed skill that it seems to have been devised by Secretssss…. Be those so-called, here are a 15 Best.
Content Writing Secret # 1. THINK WITH CLARITY
Thoughts travel fast, like light and collide with each other. Organizing them is a task in itself.
What can set the path right is creating outlines, breaking the topic into elements, sub-elements and sub to sub-elements, which can be decided based on the WHYs –
Why is the topic being written about? – What does it ultimately accomplish?
Why does it matter to the readers? – What improved experience, learning, or value does it provide or bring about?
Why is the individual element of the topic essential to it? – What does it address in the topic?
The WHYs answer the WHATs & HOWs.
Thinking with Clarity should conclude with being a sure-shot of what shall be written.
"I" stress here on the Science of Writing.
Thinking clearly is helpful in creating meaningful sentences that are not wound-up, resulting in short or sentences of the right length.
Content Writing Secret #2. RESEARCH LIKE A PRO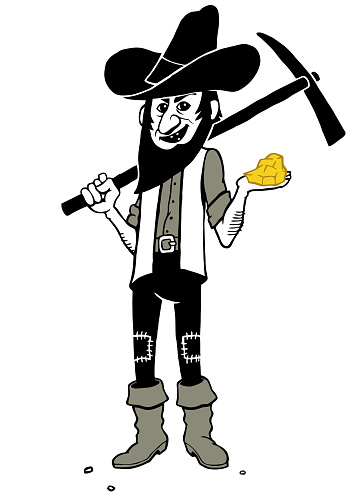 For research, when on it, have a plan on what to look for –
For authentic content writing, research should be strong for foundational and high standard information. As it turns out, mostly, research takes a lot of time as the content that works, turns up late in the course of information hunting.
For being efficient as a writer, research cannot be done like a wild goose chase – although, such chances are rare at the level of experienced professionals, who, in a good chance might be working in a more favourable set of speciality industry (their niche), where more or less subject matter experts in-house can be consulted with.
But, for a writer who still has to make a mark, especially, while working in a non-speciality industry which needs all-around information, scourging for it on the internet would reduce the performance of a writer multi-fold.
A tip for research
Content Writers must put the God of Search (Google) to good use –
How? – Correct use of google search mandates that its search filters be utilized –
The filter of time for accessing latest information
The filter for search words to search with full-phrases, if not exact
The filter for information restriction to access available-for-all/non-copyrighted information
Search Terms/Words – Great caution here!
All content on the internet is optimized for high ranking in search results, and that is what the search engines keep throwing, parroting out information that, in all probability is not going to be relevant – so, out-of-the-box thinking in picking search terms that are not run-of-the-mill or regular for a subject can turn out more effective than expected.
It is not digging relentlessly but with the right tools for that pot of gold of information.
As a 1st to the 15 best, the secret of thinking clearly helps greatly, in identifying the absolutely essential elements of the topic, which makes research less of a toiling. Thinking clearly and Researching are the beginnings of a writing. If these are done well, well-begun becomes almost all done.
Content Writing Secret #3. WRITE AGGRESSIVELY
This does not mean write offensively but write without hesitation or fear, freely & openly without holding back.
The writing is not be toned down or tamed and can never go to be lame. The ideas can be laid down bare. Writing declarative of one's style is appreciated.
Content Writing Secret #4. WRITE FLUIDLY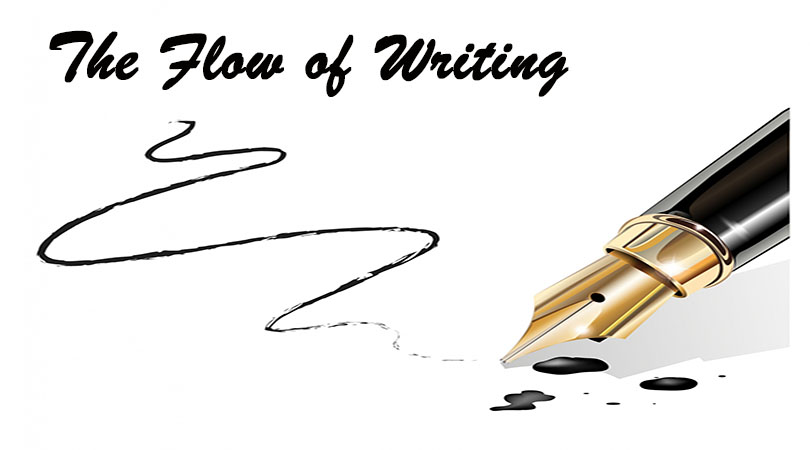 This is one of the measures that bears down heavily on the quality of writing. Sentences must flow into one another, holding the concepts ingrained in them. Incoherent content is commonly from illogical and unreasonable sequencing of matter that will gobble up the essential idea being conveyed.
What is the point?
The single primary requirement that obviates the uplifting effect of a deep, creative, even playful content, if not done right, is the reader's understanding of what's written. The readers need to be able to follow it and pick the inter-linkages in the discussion, plus!, its full picture. That is, they need to see the point – Readers need to have those turnstile moments.
Fluidity in writing supports this and keeps the readers hooked to it.
Do not forget to experiment – However, by staying stuck to the prominence of understanding by the readers, writers should not forget to experiment with their novel ideas.
An Afterthought
Maybe, if there was a (reader's) engagement measure at the end of each paragraph, and checkboxes to tick if the connections between things spoken of in the paragraph were grasped by the reader.
Content Writing Secret #5. WRITE WITH CONVICTION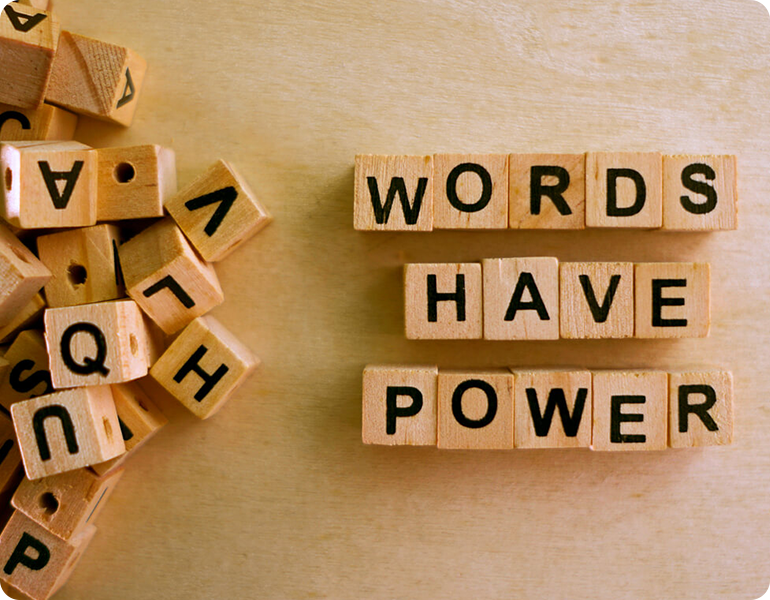 Conviction comes from knowing fully. Whatever is being written about, any sort of subject, or topic should be understood well either through reading, learning, training, or experience.
''MEAN WHAT YOU SAY'' – Content must be well-written seriously, without frivolity.
The basis of the subject matter should be known to the writer themselves, which is also good to be shared with the readers if the space allows it.
Authority in voice will be a direct result of conviction, which the readers would want to feel. Shallow writing is not deep, even just by definition. If writing is not corroborated by sound grip of the subject matter, writers will run the risk of creating unnecessary fluff – soon, fluff turns to bluff.
Content Writing Secret #6. AIM TO PERFECT SENTENCES for an impactful reading
It is true and fully applicable that the sentences need to be simple. However, it does not derive from it that the sentences cannot be of higher standards and sophistication.
It is imperative to write incorrect grammar, to use good connections in sentences for advancement after pauses, and to increase the usage of new words (towards excellence in vocabulary).
Content Writing Secret #7. WRITE ORIGINAL
First of all, there are a lot of issues with plagiarism, rampant all-over, considering anything that is publishing material, from research papers, technical papers, to creative copies.
Apart from being, obviously, insincere and untrue to one's work, plagiarism at any level other than zero is prohibited for content that is to be spread & read. (Note: Up to 2 or 5% of plagiarism is allowed by rules to cover common phrases and idioms).
So, being different & unique is welcome and needed. What can be more unique than original?
Being oneself and on one's own is enough for originality.
Besides writing proven, accepted & established content on a subject, if there cross the mind, interesting thoughts, usually of the spur-of-the-moment, these should be kept and elaborated upon. If it all fits within the content, it keeps the writing proudly original – Like they say, ''For every writer, there is a reader'' AND vice-versa.
Content Writing Secret #8. WRITE CREATIVELY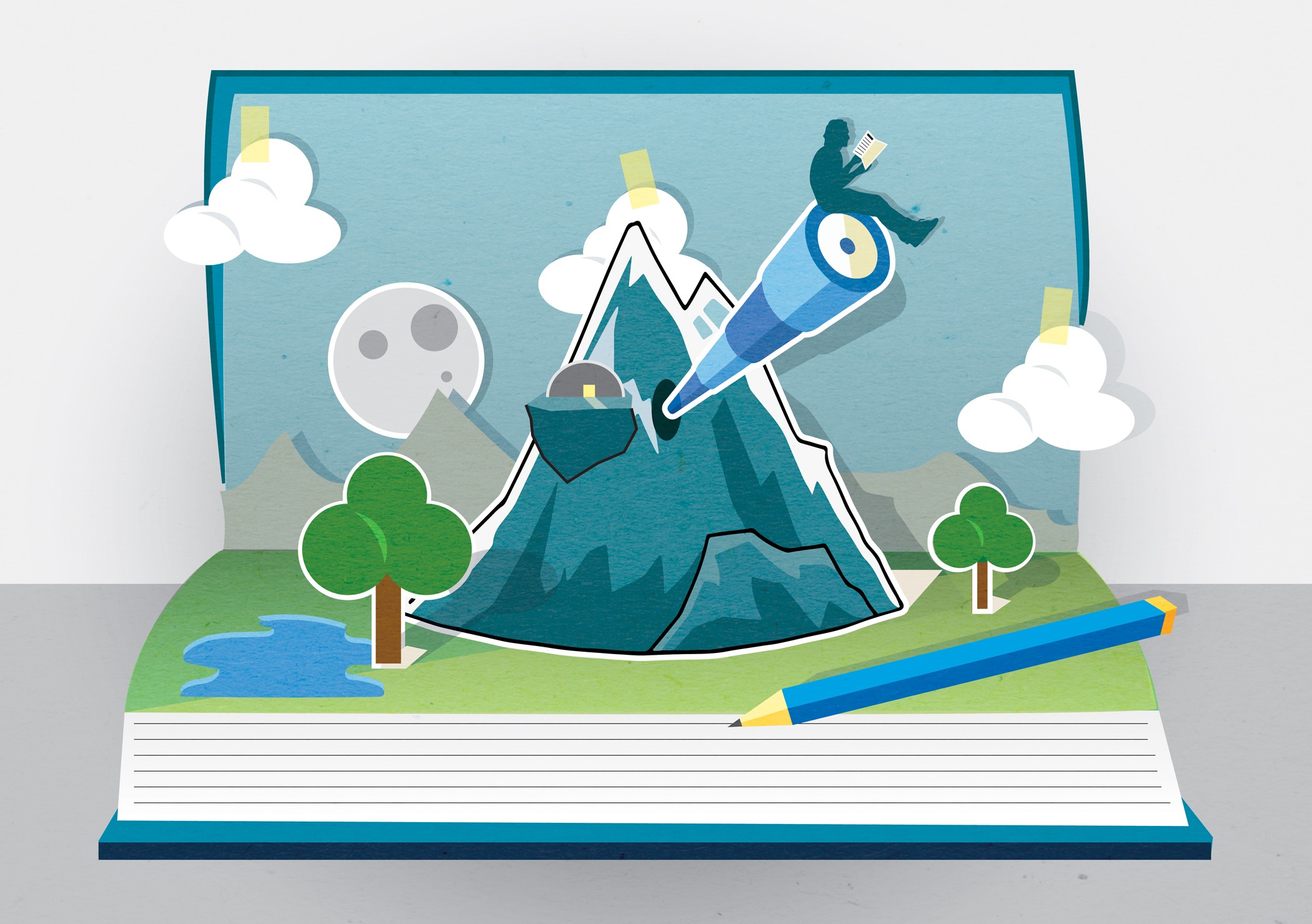 Creativity is not fluff, not a lot of talk going in circles (remember, fluff soon turns to bluff)
Creativity is not pseudo information.
Writing creatively is using Wit in a Wealth of Information.
Catchy phrases, interesting headings & headlines, all count in Creativity, in addition to appropriately placed graphical elements.
One could pick a theme around which content can be built and presented.
Content Writing Secret #9. AID VISUALIZATION – Readers do not take to depth easily
This could be the manner of writing along with the visual aiding from graphics & images, to help readers picture what's being told.
That manner of writing could use analogies – the best way of explaining or expressing a complex instance in a subject by drawing similarity to something familiar. The analogical visuals that one's writing takes cues from, could just be it.
Consider this – "My ideas and thoughts overwhelm me and my actions, I, being the Boxer of glove-covered face, my ideas, the super-hitting Boxer going at it in an assault" (which is so often the case with writing)
Images, Art, Graphics are an undeniable and crucial part of content creation.
Give Examples, wherever possible – Examples are wake-up calls to the readers that keep them sharp, bypassing a slumbered treatment of their minds.
Content Writing Secret #10. WRITE TO MAKE SENSE TO THE USER IN ONE-GO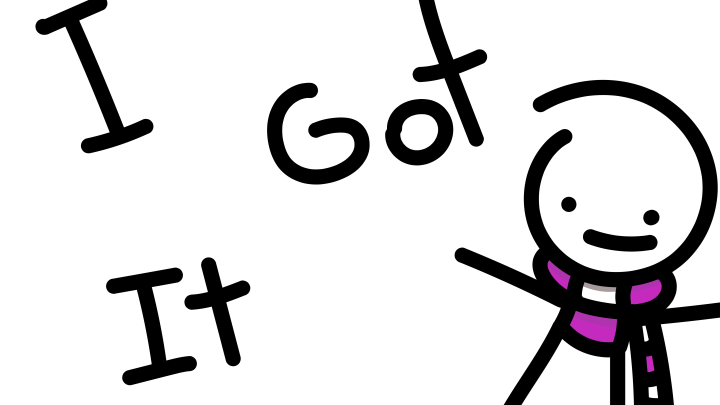 Any written material feels clear, substantial and meaningful to its writer because of the practice the writer has with that content from several iterations in their head. For a fresh, unconditioned mind, the content may or may not be graspable if not written to make sense in one reading.
The least requirement is for readers to get the context of the writing, if not a full, Omni-angular understanding of the content.
Blog writing tools make it possible for a Readability analysis that is helpful in pinpointing the areas where smooth reading might get halted.
All the previous content writing secrets become relevant here.
The need for structure and meaning in writing to say that writing is a methodical and scientific process that can emerge out of a muddle, still embellished with creativity and infinite room for more makes this (secret) achievable each time a go is made at it.
Content Writing Secret #11. BE CONFIDENT OF PERFORMING WELL UNDER PRESSURE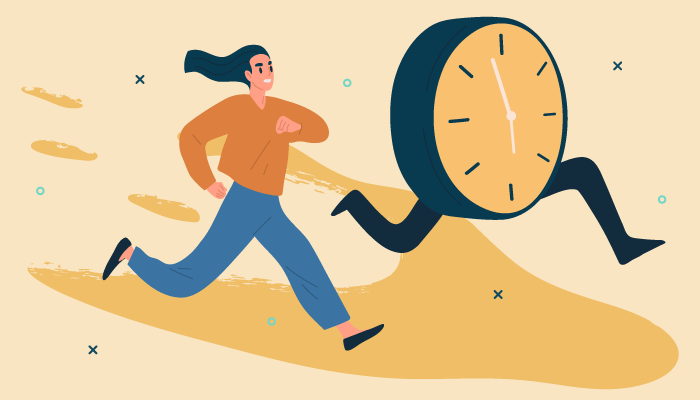 It is not to be forgotten that there is a time limit within which to accomplish, which in regards to everything is true. For content writing, usually, the timelines are crimped. For professionals more so. In fact, this is an example-setting characteristic of ultra-professional content creation – good content within a short amount of time.
As deadlines approach, pressure to wrap up the writing builds. At such stages, if the writing/content creation can finish as it was meant to, retaining the quality of the beginning, it can be classified as expertise.
Basically, professionalism cannot contain hushing things up towards the end.
Such 'finish with finesse' comes with a lot of practice. Such practice does not have to be only work-based, but outside of it, one can practice content creation setting time limits. It is a good idea to push self-limits, to put oneself on a stopwatch.
Content Writing Secret# 12. PUT TESTED & PROVEN GUIDELINES TO ADVANTAGE
Content Writing-Content Creation, other than anointed content creators & scribes, also banks on certain guidelines to pass the test of being publish-worthy.
Content Writing comes with survival baggage – sounds familiar? – The guidelines (in a list below) make content, internet engine, more appropriately search engine–friendly. These simply help content to be more discoverable and engaging. After all, all this effort through content is towards being found by consumers online. If an entity cannot get into public's books, it will fail to exist.
The List
Interesting & Effective Headlines that can make readers to want to read the content – there are headline analyzers that assess this factor
Short paragraphs, short sentences – more like an appropriate length. This is un-bulking the matter – Readability analysis is prompt in pointing out circuitous content
Graphics or Images described by text called alternate text & supported by captions – content tools that are SEO (Search Engine Optimization) make a check for this and rate content with an SEO score or acceptability level
Right and recommended formatting of content – bigger/bold fonts for headings, headlines; nicely distributed font sizes for headings based on divisions/sub-divisions of topic into paragraphs – Readability analysis covers this too, which is actually a check for content being easily visible on a page
Bulleted points or lists, like this one – makes content open, spacing it out. This is a good way of content segmentation
Plagiarism check – despite being fiercely original? There's no harm in checking. For someone who defends being original, this would just re-instate their confidence
A required Keyword Density – Keywords are to be used in content at a good enough volume that's calibrated for identification of the content by search engines. This associates content to a subject or topic and makes it discoverable to the readers searching for it. Content tools that are SEO take care of verifying this too.
However, please do not write to fill with keywords. No matter, how perfect content is in writing and concept, if there is no highlighting and an arrangement of content for leading the readers, it will remain cluttered content and will be rated so poor, that it will not get acknowledged as a search result.
Content Writing Secret #13. RUB SHOULDERS WITH PEERS
KEEP UPDATED – Content Writing is a competing and fast-changing industry. How much ever sure of skill, performance or standing one is for themselves, it is progressive to stay well-informed of latest trends.
It helps to be aware of the quality of work of other professionals. Particularly for independent/individual writers, this is self-appraisal.
Content Writing Secret #14. INSPIRATION & INSPIRATION ALONE!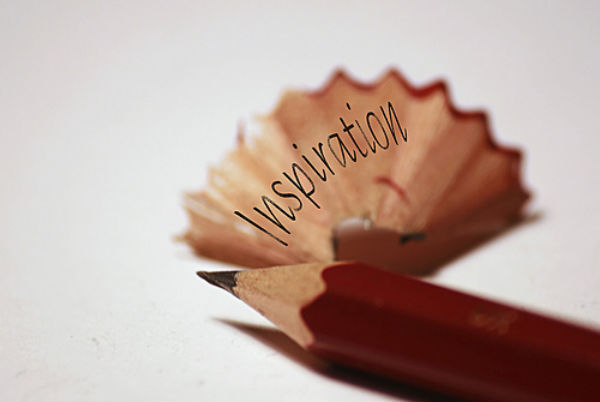 The inspiration that writing draws upon makes it what it can be – Solid Writing. Without it, writing is on crutches.
At the writing-table – most often than not writers struggle at the writing-table, right at doing the job, in expression. There is little to no dearth of lingering ideas when the mind is free to pick up on every little thing it can draw inspiration from, that drive that brings beautiful thoughts, which can continue endlessly. That's an opportunity to collect and store marvels of writing, which can be called upon when at the writing-table, when right at doing the job.
Nevertheless, as writers are an undefeated lot, and as they can go overboard in pushing themselves, they should be able to bring out expression in the dullest of times – through revisiting what's previously written – this re-reading has a potential to surmise the value in what's already been produced, is a dear thing to realize, that so much more can be produced. There's also the continuity it brings, helping in understanding what's impending.
Remembering why and how a piece of writing started also has a capacity to put writers back on the road – the point is only one – Never letting inspiration die down.
Inspiration & Inspiration Alone can take writing notches higher, just levels up from where one is.
Content Writing Secret #15. BE ABLE TO DESCRIBE THE WRITE-UP IN 2 LINES, IF NOT 1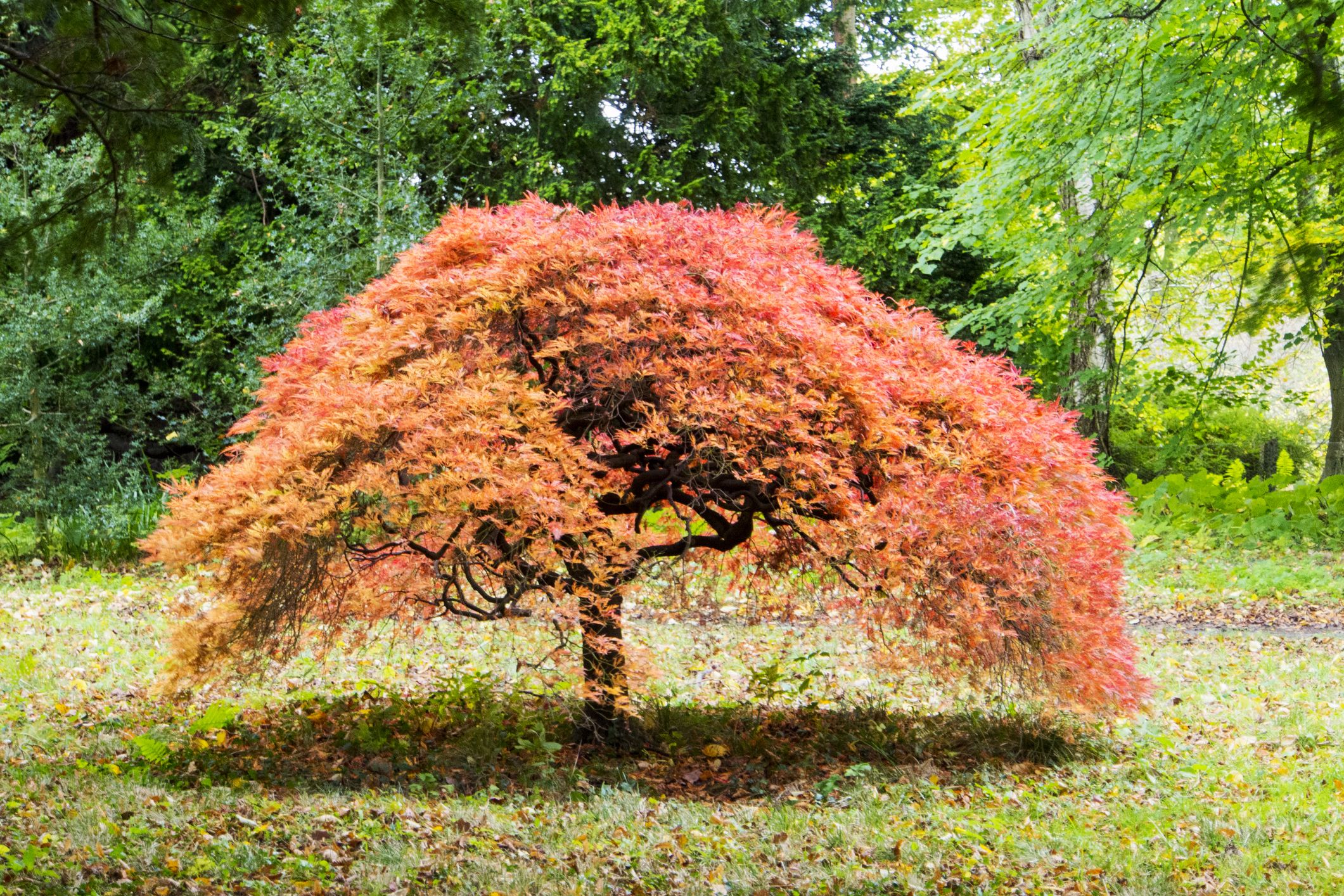 A self-explanatory content writing secret, good for examining if the article brings across, in essence, what it is supposed to.
As an example, for this article – "Not the dos & don'ts of content writing, but content writing as a process, utilizing a reader's perspective and a writer's point of view".
BONUS THOUGHTS
It is not mandatory at all to train in content writing through courses (online or offline), since learning by doing is the best form of learning.
But, this option of learning exists and thrives amongst aspirational, amateurish, novice content writers and also those that are a few steps ahead.
And, why does it thrive?
Because –
Content Writing courses can be as short as just a few hours or a few weeks long.
Not being like degrees, the courses are affordable
And, not being prolonged, the courses have led content writing to become a quick turn-around skill
Courses focus on practical learning, which covers learning by doing and also commit the learner to it
Courses are also authentic access to tips, tricks, standards and connections in content writing
And, if there's curiosity over this option of learning?
Here are a couple of courses to start exploring –
Content Writing Course with Gold Membership is Ranked as the #1 course in India by quite a few education reviewers.
It covers various categories of writing – Technical Writing, Research Writing, Copywriting, Email Writing, Business Writing, Academic Writing etc.
All information can be obtained at the link for the course
· THE COMPLETE CONTENT WRITING COURSE FOR 2021 -3 COURSES IN 1 at UDEMY
CONCLUSION
That was a lot that was coached on. Content Writing & Writing as such is quite challenging. It is fireworks only as of the feeling at the finish of a write-up.
Really, the secret to excelling in anything is practice and focus. Content Writing is, of course, not outside of this universal norm. This secret has been stretched here to show some nuances to the challenge that is there in Content-Writing.
MORE READING – DEFINITELY RECOMMENDED
Frequently Asked Questions
1. What are Internet Trends?
Things most searched for on the internet, or things, most discussed on the internet, including social media. These things could be personalities, topics, trivia, weather, facts, movies, music and so on. trends. google.in shows Google Trends – what was trending on google by year and region.
Trends can be short, medium or long term.
2. What are some good websites for blog creation and content creation?
WordPress, Medium, Blogger, Tumblr, Weebly, Medium, Squarespace are some good websites for creating a BLOG.
BuzzSumo, Canva, Crello, Giphy, Piktochart, Pixlr, Animaker are some good and popular tools for creating a variety of content like infographics, images, videos, designs, write-ups.
3. Is there software for focused writing?
Yes, there are dedicated software(s) for just writing without distraction like FocusWriter, Scrivener, iA Writer, Ulysses.
4. How much do content writers make – as in an income?
Quoting averages, in India, a content writer of medium standing from experience and skill can make between INR 25-40k. Beginners could start at INR 10k.
Salaries also depend on the industry. Copywriters tend to make more than other content writers.
Generally speaking, freelancers can charge between INR 0.50 – 5, with actually no upper limit.
Regardless of what's being spread on the internet, there's no number to what independent content writers/bloggers or content creators can make through sponsored ads, product promotion (affiliate marketing) – it could be very little or something substantial.
Only with a go at it can one come to see what in reality is the income from independent writing.
5. What is Writer's Block?
Known to every writer, and almost at every sitting of writing, Writer's Block is when a writer cannot think of what to write, ideas and thoughts do not occur, there's a lack of words, diminished creativity, incoherence and brokenness in sentences that demotivates from writing.
Recommended Programs
Content Writing Course
with Gold Membership
Lifetime Access*
*Learn from South Asia's Oldest Content Writing Course | Recognized by American Association of EFL, Content Writing Association of India, UK Cert, UKAF & MSME | Guaranteed Live Projects & Internship Opportunity.
Technical Writing Course
with Gold Membership
Lifetime Access*
*A cutting-edge Technical Writing Course which teaches you the fine art of transforming data and information accumulated through a process or experimental work into technical documentations and guides.
Creative Writing Courses
with Gold Membership
Lifetime Access*
Henry Harvin® Creative Writing Course Ranks#1 in India by The Statesman! Creative Master the creative writing skills to compose engaging Fiction, Creative Nonfiction, Drama, and Poetry that will snap a reader's curiosity from the advent to end of your write-up.
Medical Writing Training
Course and Cartificate
Lifetime Access*
A one-of-a-kind Medical Writing course which helps you get a thorough understanding of pharmaceutical regulatory writing as well as medico-marketing writing. Strengthen your writing prowess as you boost your skills as a medical and scientific writer. The Certified Medical Writer(CMW) certification is your key to success.
Explore Popular Category
Recommended videos for you