Further in this article, we will talk about SAP HANA Certification and which SAP course you should take. You should also be aware of SAP and SAP HANA.
But firstly, we will learn how to pronounce SAP properly.
SAP is not an acronym. It's an abbreviation or initialism which you can pronounce individually as the letters 'S-A-P'. People tend to pronounce it incorrectly as a single word. It is okay to make mistakes. We are humans, and sometimes we do misjudge a few things.
Likewise, when you handle large amounts of data in a growing business, you will make mistakes. That is normal. Therefore, departments in a business with their decentralised systems can't function effectively and collaboratively.
So that's where SAP (System Analysis Program Development) gives the businesses with decentralised data systems more streamlined and centralised solutions with their ERP (Enterprise Resource Planning) software. 
In this article ahead, we'll see the SAP HANA Certification courses provided by Henry Harvin ERP Academy.
About SAP HANA and its certification:
Find our Upcoming Batches of SAP FICO Course Training :-
| Batch | Mode | Price | |
| --- | --- | --- | --- |
| Starts Every Week | Live Virtual Classroom | 29500 | |
SAP HANA, also known as SAP S/4 HANA, is a comprehensive ERP suite with built-in smart technologies like AI, machine learning, and advanced analytics. To clarify, the ERP suite is made up of different business resources planning applications, and each application focuses on one particular business area.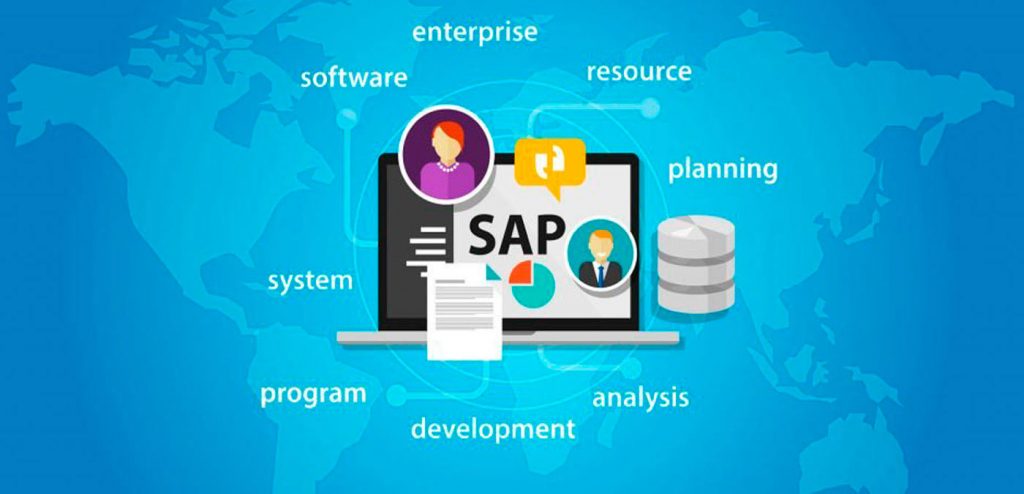 Consequently, this helps businesses with multiple enterprises or modules (HR, finance, supply chain, accounting, etc.) to share a single truth and facilitate access to real-time statistics across the enterprise.
In another way, SAP HANA Certification also enables learners as well as professionals to manage daily tasks with more swiftness and efficacy. They can clinch on every new opportunity that comes their way. Therefore, you can advance in your respective industry along with your firm.
Once you are certified in SAP HANA, you can easily keep up with the latest updates and new releases of SAP cloud products. So that way you can assure and validate the high standards of SAP solution expertise across your organisation.
SAP Certification:
You also get the option of choosing an SAP HANA certification of your choice out of 150+ different certifications available in up to 9 languages across your whole company.
That is to say, there are three distinct certification types: Associate, Specialist, and Professional.
1. Associate Certification:
Associate Certification programme mainly focuses on developing the primary skills and giving out necessary knowledge to understand the broad SAP cloud systems, project management, and solutions. This SAP HANA certification also invites the learners to participate in hands-on experience projects while doing the course study.
For example, the SAP HANA associate project manager will facilitate the processes between different modules (e.g. HR, finance, accounting, etc.) to achieve highly reliable results without erroneous duplicated data in each module. Additionally, they are responsible for communicating with different modules to keep the processes error-free and create a clear roadmap to execute the project hassle-free.
Like this, the certified associates from any focused designation (Finance, HR, supply chain, service, sales, etc.) will participate in their specialised project group to keep the different processes in sync.
2. Specialist Certification:
This Specialist Certification is provided in addition to the associate certification focusing on a particular role or integration component. So for this certification, you should already have the skills and knowledge acquired through the associate certification level.
As a result, these certified specialists can opt for job posts like Application Specialist, Development Specialist, Product Support Specialist, and Technology Specialist.
3. Professional Certification:
Professional Certification demands the professionals to prove the project experience, business process knowledge, and a more pronounced understanding of the SAP cloud products and solutions.
Accordingly, roles like Application Professional, Development Professional, and Technology Professionals are available for certified professionals.
Perks of SAP HANA Certification:
Both the organisations and individuals get the perks from the SAP HANA Certification:
Organizations:
When the individuals from an organisation constantly develop the skills in SAP, put them into practice, and get certified in a specific field, the performance of the employees and organisation sees exponential growth. 
As a result, this helps the organisation to be more proactive professionally and lead the race in the industry. An organisation's integrity will also boost as its employees validate their skillsets. 
On the other hand, looking from the clients' point of view, they will want to work with an organisation that radiates the sense of safety and capability to deliver projects that meet high standards. So clearly having the employees with the required expertise only boosts the clients' confidence and proves the organisation's validity.
Individuals:
Eventually, organisations hire individuals based on their current skillsets, knowledge, and experience in the industry. Even if you have these qualities, you won't make the cut unless you exhibit the traits like continuous learning, adaptability, and earnestly honing skills.
When you manage to have these traits ingrained in yourself, then only you will be able to gain the trust and confidence of the organisation, and then they will be able to put more responsibility on you by offering a job offer or a promotion.
Without a doubt, the SAP HANA Certification will give you an edge in the competition as it'll appear as the medallion you achieved for being in sync with the ever-changing technological arena.
SAP HANA Certification Exams:
To attempt exam(s), you will first have to buy a subscription of either one attempt or six from the SAP website. This subscription will allow you to access the Certification Hub for over 12 months, and in this period you can schedule your exam(s) whenever you want.
Your subscription will be valid for all available exams in the certification hub. You will get a maximum of three chances to pass your exam(s) in 12 months. After you successfully clear the exam, you will be rewarded with the SAP Global Certification digital badge.
So, the main goals you will achieve after taking SAP HANA Certification exams include:
Stand out from the herd of other professionals in the industry.

Gain the trust and confidence of your recruiters with highly recognised accreditation of excellence.

Advancements in the organisation for validating your skills in the form of promotions and more responsible roles.
How to Keep Your SAP HANA Certification up-to-date:
With the program which focuses on staying current with your SAP HANA Certification, you can maintain your SAP HANA Certification by attempting and passing the assessments to stay up-to-date when a newer version of the solution drops by.
You can access these updates from your SAP Learning Hub subscription and be ready whenever the next exam is available for you. These stay current SAP HANA certification exams may occur in rapid succession as we are talking and dealing with the most advanced technology required to keep the business performances credible and efficient.
SAP Learning Hub:
The SAP Learning Hub subscription provides content that includes newly updated information of SAP systems and cloud, webinars, support issues and problem-solving, and learning assets focusing on what, why and, how.
With these exams, it becomes easy to stay current with your skillsets and be aware of the certifications that may become outdated soon in the future. You can maintain your expertise in your specific SAP solution throughout your career and encourage your peers to keep up, in that way this healthy competition will yield the organisation the greatest of results.
Which SAP course to choose?
Now that you know the essential aspects of SAP HANA certification, its types, exams, and stay current program, you can work out which SAP course will suit you the best as per your current level of knowledge and experience in your career. Even if you are just starting, you will have the perception about which one you should go for.
Henry Harvin is indeed one of the institutes which provides the best SAP HANA certification for distinct specialised areas. They also assist in the SAP exam aside from providing the best education of SAP HANA.
From now on, you'll learn more about their SAP course in detail as you go on reading this article further.
Henry Harvin's SAP HANA Certification:

Henry Harvin ERP Academy includes its SAP HANA Certification in its 9-in-1 course structure.
Their 9 in 1-course structure looks like this:
1. Training:
The SAP course is comprised of 44 hours of interactive class sessions are conducted through online mode. The training programme is designed according to the industry requirements, and well-experienced instructors will be ready to tackle any problem you will have in the course duration.
2. Projects:
You will experience hands-on training with industry projects in SAP BO, SAP BI, S/4 HANA, ECC, etc. during SAP HANA training.
3. Certification:
The benefits of SAP HANA certification are you will be receiving it from an institute like Henry Harvin, which is recognised by the Government of India and already has received multiple awards for striving to cater valuable education to the learners.
4. Internship:
Internship assistance will help you acquire pragmatic knowledge along with the classroom teachings. This will improve your skillsets and boost your credibility as an employee.
5. Placement:
You will get 100% guaranteed placement support post 1-year successful completion of your course from Henry Harvin ERP Academy.
6. Access to the E-Learning Portal:
With access to the LMS (Learning Management System), you can watch recorded video lectures and study a topic you didn't understand in the lectures. You will also have access to the assignments and assessments through your LMS dashboard, and other tools will be there for your aid in learning.
7. Bootcamp Sessions:
Having the Bootcamp sessions spread over 12 months, you will gain insight into how things work in practical scenarios in the industry. 
8. Hackathons:
Free access to the Hackathons and Competitions arranged by Henry Harvin.
9. Membership:
You will be offered 1-Year Gold Membership of Henry Harvin ERP Academy for the SAP HANA course.
Benefits of Henry Harvin SAP HANA Certification:
Below are the benefits of getting an SAP HANA certification from Henry Harvin ERP Academy's SAP course:
Get a thorough understanding & expertise of SAP HANA and its role in the current tech industry

Learn different aspects of SAP such as ECC and S/4 HANA

Gain comprehensive insights about SAP BO, SAP BI, and Data Provisioning Tools

Get aware of the implementation of SAP HANA Solution

Get acquainted with the best practices for SAP HANA modelling and implementation of

SAP HANA Project

The

Monitor, Configure

Dashboard, and Report creation using SAP HANA

Draft SAP HANA Queries

Tune HANA Performances

Get knowledge about Administration Activities like managing users, security, and storage
Different SAP HANA Certification Courses by Henry Harvin:
Below mentioned SAP HANA certification courses are offered by Henry Harvin that cover different areas in the businesses:
1. SAP HANA Course:
In this course, you will be introduced to SAP HANA, its architecture, and will also learn about software management, HANA tools, etc. This SAP course will instil comprehensive knowledge about SAP HANA and its workings in the current industry.
SAP HANA Course Programme:
Introduction to SAP HANA

SAP HANA Architecture

SAP HANA Tools

Developing HANA Installation Parameters

SAP HANA Interfaces to BI Client Tools

Data Backup and Recovery Concept

SAP HANA Security

SAP HANA Data Provisioning

Software Lifecycle Management

SAP HANA Monitoring and Troubleshooting

SAP Data Services

Direct Extraction Connector
2. SAP FICO S/4 HANA Course:
The SAP FI (Financial Accounting) and SAP CO (Controlling) course offers learners specific information on financial accounting and controlling. It helps them acquire the expertise in using SAP FICO software on the S/4 HANA Server.
This SAP course is appropriate for everyone interested in and already involved with the finance industry. You just have to have that hunger to learn and be better at each step in your professional career.
SAP FICO S/4 HANA Course Programme:
ERP Introduction

SAP FI – Financial Accounting Basic Settings

Accounts Payable

Accounts Receivable

General Ledger Accounting

Asset Accounting

Reports

SAP CO – CONTROLLING Basic Settings

Cost Center Accounting

Internal Orders

Profit Center Accounting

COPA Reporting

SAP Integratio

n
3. SAP MM S/4 HANA Course:
SAP MM (Material Management) tool is used globally by numerous organisations to effectively regulate manufacturing components. It is the most widely utilised ERP solution in the industry. Being part of logistics allows the management to effectively perform procurement activities in the organisation.
This SAP course will give you an overview of SAP and explain some basic concepts about SAP MM.
SAP MM S/4 HANA Course Programme:
SAP Overview

Basic Concepts of SAP MM

Master Data

Procurement Process

Purchase Order Scenarios

Valuation and Account Determination

Inventory Management

Invoice Verification

Special Procurement

Stock transfer

Release Strategy

Split Valuation

Report and Inquiry

PO Pricing

MRP
4. SAP HR S/4 HANA Course:
SAP HANA designs HR functions and comprehensive core functions like learning management systems (LMS), talent management, application management, performance management, onboarding, compensation, succession management, organizational management etc. in the cloud.
This SAP course provides training on the latest S/4 HANA business suite.
SAP HR S/4 HANA Course Programme:
SAP HR Introduction

Overview of HR Module

Organisational Mangement

Time Management

Payroll

Configuring an Organisational Structure

Configuring Positions

Personnel Administration

Executing a Personnel Action

Establishing the Enterprise Structure

Quick Tips & Reports

Project Process in SAP HR Implementation
Above mentioned various SAP HANA certification courses are 44 hours long and are conducted in live interactive classroom sessions via online mode. Each aforementioned SAP course has the same duration.
The price of each SAP course is also the same. For self-paced courses, the price is set at ₹26,550/-, and for the live online classroom, you will have to pay ₹29,500/-
Other than the aforementioned SAP HANA courses, Henry Harvin provides SAP ECC, SAP SuccessFactors, SAP Hybris, SAP Security, SAP CRM, SAP Ariba, and many other courses with the updated course programme in sync with the requirements of the concerned industry.
Yielding the Roles:
With the mentioned SAP HANA certification courses, the following roles will be offered to you:
SAP HANA Bussiness Analyst

Engineer 

Consultant

Project Manager

Solution Architect

Developer

Data Modeler

SAP HANA Administrator and many more
Choosing the best SAP HANA Certification for yourself is indeed a difficult task to carry out, and assessing the current situation in the industry, it is mandatory to fulfil the role you are assigned to. Each employee has to play their part efficiently to resolve the complexity of the workings in the organisation.
To do that, every single person must be well informed about the changes and updates in the systems they deal with every day. For that, you have to acquire the latest knowledge to keep up with the ever-changing technology landscape.
The SAP HANA Certification will make you the person who is credible and trustworthy in their roles and will always be the same by staying current to further improve the organisation's performances and results.
Conclusion:
We learnt that how SAP tries to maintain the truth of the source and improve it so that every process is error-free and effective. As human beings and social creatures, we all have roles and responsibilities outside the work as well. Being truthful to yourself and other people is as important as being truthful to your work.
It's simple to fake a personality or behaviour around the people you work or spend time with, but knowledge and skills are not easy or possible to fabricate. 
You may don the mask and try to be different from the group, fluttering your legs and arms to reach the highest level possible to look down upon others. This will only result in your failure as these efforts you make are based upon fakery and lies. 
Being honest and diligent is not that hard, but treading on that path will bring in a few sacrifices and tough grinds. 
Taking that path will prove your determination to be genuine and credible toward your work and life, and you will never forget the taste of that precious fruit and the joy it will bring. You will gladly acknowledge what you have gained and lost on this path to reach here.
Reaching the finishing line must not be the goal, yet constantly learning and trying wholeheartedly must be your priority in your work and life as well.
For now, we are done with this article, however, you know you are not. 
Let's keep it going!
 Recommended Reads
FAQs:
Q. What is SAP HANA?


Ans. SAP HANA is an in-memory, column-oriented, relational database management system which stores data in the main memory rather than on disk, which results in faster data access requested by applications. SAP HANA system also functions as an application server.
Q. What SAP HANA system software is generally used for?


Ans. The SAP systems are employed in the organization to keep the processes from different departments in sync and efficient to get error-free and accurate results.
Q. What are three different types of SAP certifications?


Ans. Associate Certification, Specialist Certification, and Professional Certification are the three distinct types of SAP certifications you can opt for.
Q. How to apply for SAP exams?


Ans. After buying a subscription from the SAP website for one or six attempt exams, you will get 12 months of access to the Certification Hub on the SAP website. You can schedule your exam(s) any time in this 12 months window.
Q. How can I keep my skills and SAP certification updated?


Ans. If you already have a subscription for SAP exams and access to the Certification Hub, you can keep checking if any new exams are available. If the exams concerning your role are available, you can give the listed exams to acquire updated skills and certifications, and also earn digital badges which validate the new skills you have learnt and honed.
Q. How many attempts are allowed for each exam?


Ans. For both one and six attempt exams, you will get three attempts for each exam you will give in the 12 months window.
Q. What is Henry Harvin's SAP HANA certification course duration?


Ans. Henry Harvin provides 44 hours of live online classroom sessions to learners along with hands-on experience of working on various projects.
Recommended Programs
SAP FICO Course Training
With Certification
Lifetime Access*
SAP FICO Course: Ranked Amongst Top 3 Courses | Recognized by Govt of India | Award Winning Institute | ISO 29990:2010 Certified | Live Online Instructor-led Certified SAP FICO Training & Certification
SAP FICO S/4 HANA Course Training
With Certification
Lifetime Access*
SAP FICO Course: Ranked Amongst Top 3 Courses | Recognized by Govt of India | Award Winning Institute | ISO 29990:2010 Certified | Live Online Instructor-led Certified SAP FICO Training & Certification | Qualify for SAP FICO Certification and Develop a Promising Career in the Field of SAP FICO | 100% Practical Training Method | Training on S/4 HANA Software.
SAP HR ECC Training Course
With Certification
Lifetime Access*
Recognized by Govt. of India | Award Winning Institute | ISO 29990:2010 Certified | One of the most Fundamental Modules of SAP ERP System | Develop a Promising career in the field of SAP HR | SAP HR application module supports the procurement and inventory functions
SAP Security Training Course
With Certification
Lifetime Access*
Leading ERP in the Industry in the most important aspects of current business | Get Introduced to SAP R/3 Architecture, User Administration and SAP Authorization objects | Gain extensive knowledge of SAP Authorization, User Master Records, Profile generation using PFCG
Explore Popular Category
Recommended videos for you