Sebastian D.B, 4.9/5 Henry Harvin Post Graduate Program in Digital Marketing Course Review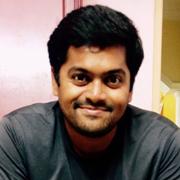 It is also an excellent start to the specialization in Digital Marketing. Henry Harvin's Post Graduate program in digital marketing provides an overview and introduction to digital marketing. Despite trying several digital marketing courses, this was the first time I was able to complete one. There wasn't too much work. Additionally, I enjoyed how some theory was taught, and some research was conducted based on the theory. The course is not just a bunch of case studies.
There is an effort to describe the general principles that can apply to both firms and specific technologies. However, both (firms and technologies) are also addressed in several places.
This certification has been a great learning experience as it has helped me gain knowledge of search engine optimization, social media, pay-per-click, conversion optimization, web analytics, content marketing, mobile, and email marketing. Participants would have to devote a certain fixed number of hours every day to keep up with the learning process. Recent developments are incorporated into the course content. Through this course, you'll learn how to work with some very relevant tools like Google Analytics, Facebook insights, Moz, Spyfu, and Hootsuite. You can practice what is taught in the theory using mimic social simulations. These real-time projects are very helpful in getting an understanding of the domain.
Check More Henry Harvin Reviews:  Trustpilot, Coursereport, Bibrave, Coursesuggest, Ambitionbox, Quora, glassdoor, Analyticsjobs, Henry Harvin Reviews on Youtube.