If you're on this page, we're hoping it's because you're interested in writing a post for the henryharvin/blog. We welcome guest submissions, and there's always the possibility to become a frequent contributor to the blog.
Our blog is a reflection of our work, and the webdew ethos to provide the best information to educate people in the best way. Read the guidelines below to get a better idea of the type of content we're looking to publish. Then get in touch!
henryharvin Blog is all about growing a robust marketing and development company in India and providing services globally. Our blog shares best practice HubSpot, Development and Marketing tips and offers our site visitors a chance to grow their profile.
We write to help people and acknowledge them with useful, relevant and up-to-date information. We target a global audience to let them know about webdew and its exceptional services. With our blogging efforts, we have served all our honorable clients with technical and non-technical writings covering different niches. So before writing for us keep our target audience in mind and then write.
If you'd like to write for the webdew blog, send your topic ideas to us on [email protected] also include a synopsis of what the blog post will be about.
We are happy to link back to our writers' own websites and/or LinkedIn profiles. We also appreciate internal links to some of our content.
Style and Formatting Advice
We ask our writers to submit unique and original content for the webdew blog. Once we have published your post, you're welcome to share and post the webdew link on your social media profiles or personal website. In fact, we encourage it!
Once you receive topic approval and you'd like to contribute a blog post here, then please keep the following guidelines in mind:
 Be clear in what you want to say (short sentences work wonders)
 Break up text with headings
 Include bullet points 
 Average posts are 1,200 – 3,000 words
 Use proper images(like Info-graphics,Facts,Graph or Stats) and Videos etc.
 The post must be relevant to our website topics. Topics should be related to Inbound Marketing, HubSpot, Explainer Videos, Website Designing and Development.
 We reserve the rights to remove any included links.
 Any irrelevant links will be removed. Please don't do keyword stuffing and copy content from other websites.
If we found you're violating any of the above rules, strict action will be taken which can even include removing all your back link from henryharvin.com/blog.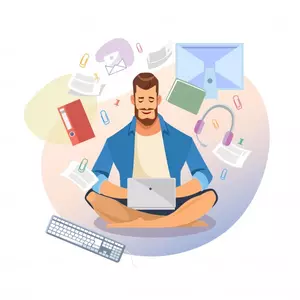 Interested in Henry Harvin Blog?
Get Course Membership Worth Rs 6000/-
For Free
Our Career Advisor will give you a call shortly
Someone

from

India
Just purchased a course
1

minutes ago